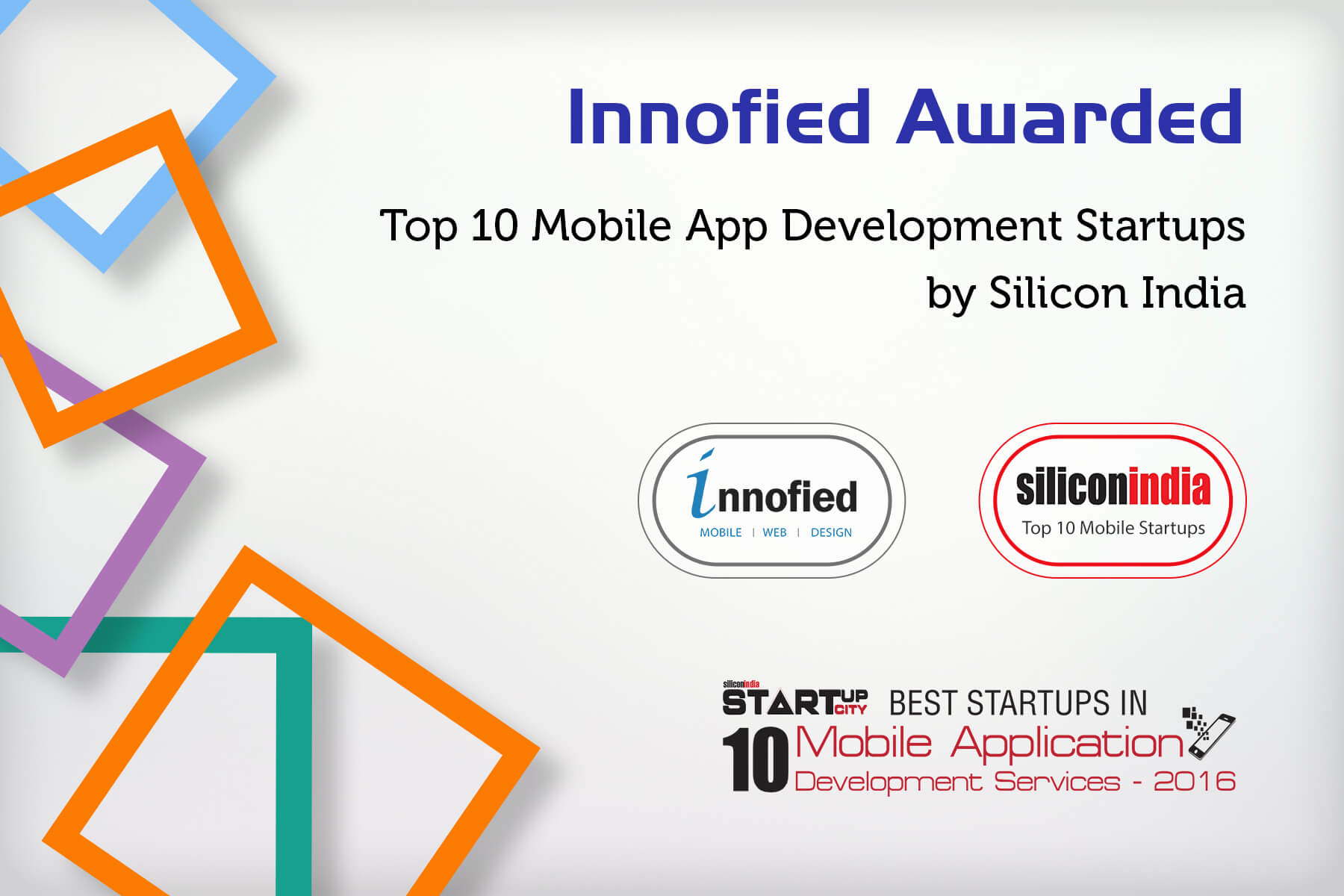 Innofied Awarded Top 10 Mobile Application Development Services by Silicon India
It's Innofied's time to rejoice. We are excited to share that Innofied Solution Pvt. Ltd has been awarded by Startup City, a Silicon India Magazine as one of the Top 10 Startups in Mobile Application Development Services for the year 2016.
The award has been bestowed upon for tremendous growth and achievement in mobile application development services. Truly this is a mark of commitment from our employees who work diligently towards our vision. They have helped to simplify the journey of various clients who comes to build unique mobile apps. We started our journey a few years back and had the fortune to onboard some awesome talents from diverse backgrounds. This team completes Innofied, brick by brick with their hard work and customer first approach.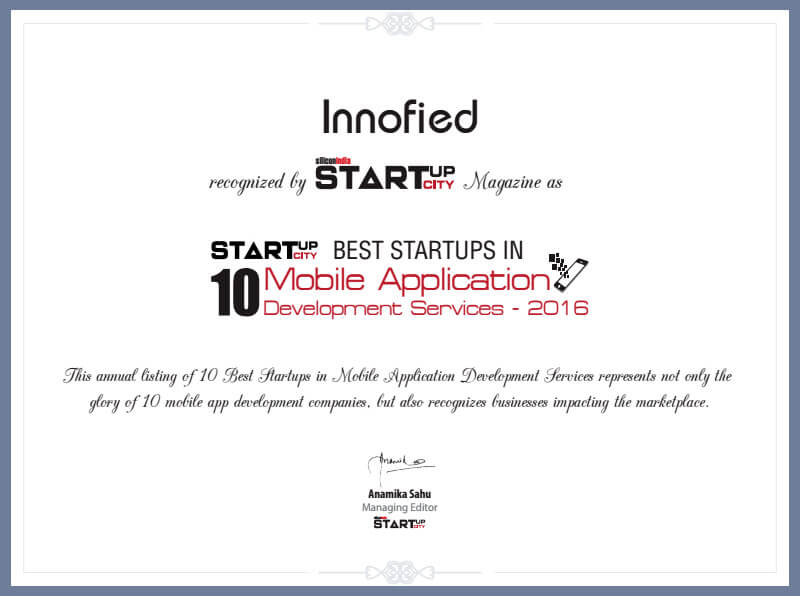 Innofied, The Mobile Application Development Services – Walks Through the Roads of Success
We mold ourselves as per the market feedback and if our strength is considered, it lies mainly in our agility and the ways we respond to the changing market trends. Such pivot points in business come with a new set of challenges and require multidimensional thinking.
Past year in 2015 we bagged the NASSCOM membership and earlier this year we became the Top App Developers in India by IT Research Leader Clutch. All these have been fulfilled our mobile app development journey for this year.
When it comes to mobile application development, we are the best. We nurture apps like a baby, from feeding food to doing the diapers, we are the best app nanny. From design to development, maintenance to app marketing you get everything done under one roof.
It's Time to Pat Each Other!
All credits for sincere mobile application development services go to our team members. Since the team members are always looking for something new in every mobile app. They esteem and works hard to generate products exactly which the clients need.
We love to focus on the result and not the time spent at the office. This is able to create an open culture and flexibility in our work pattern. Such a work culture has allowed to think bold ideas and bring real changes for our customers, in their everyday assignments.
Innofied continues to strive for excellence and enrich our place to work, leading to both professional and personal growth of our employees.
Wish us luck in the upcoming future!