We are proud to release the updated version of Barnoparichay Bengali. Since the initial release, the app has been helping kids learn the Bengali alphabets and numerical system. The new update to the e-learning app introduces the highly awaited Chhara or Bengali rhymes mode to drive young learners to the next level.
As we all know, rhymes play an important role in the language learning process. It develops vocabulary, teaches children how to frame sentences and introduces them to various new words that begin with the alphabets they've just learnt. The new feature does exactly that.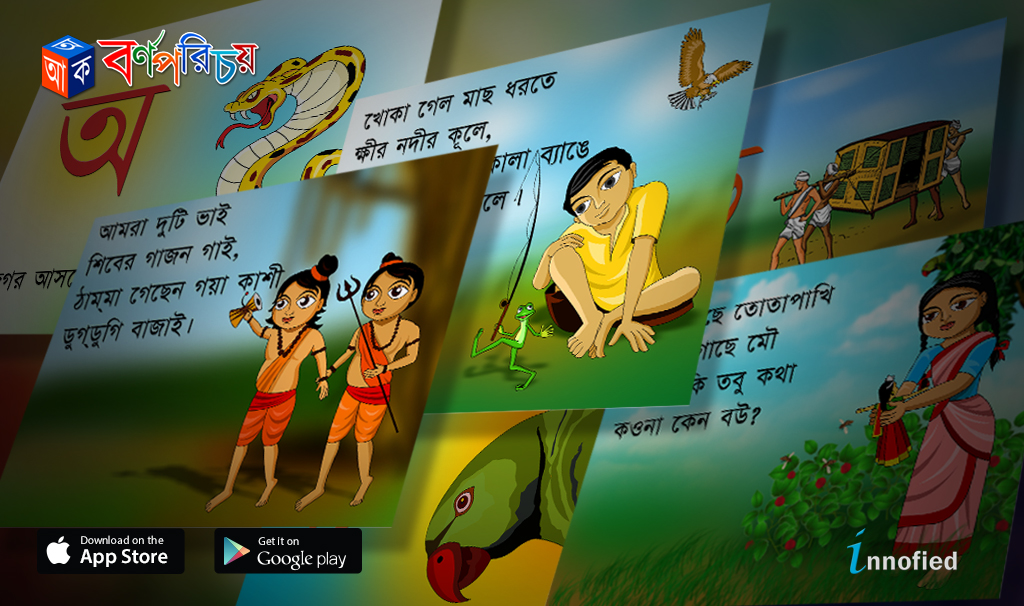 Chhara consists of 87 rhymes distributed in three categories:
Rhymes that start with Swarabarna (vowels)
Rhymes that start with Byanjanbarna (consonants)
Other popular rhymes
All the rhymes are written in Bengali and illustrated beautifully, along with voice overs that help you learn how to pronounce the words properly.
You can unlock 'Chhara' by making a small one time only payment through the app. All other features like Lekhani, Shrutipathan and Ha Ja Ba Ra La remain completely free. Presently the new mode is available exclusively for the Bengali version of the app.
Apart from the Bengali version, Barnoparichay is also available for Hindi/ English on iTunes and Google Play. We welcome you to try out this unique e-learning experience and give us your valuable feedback.