1. The Story
2. The Challenge
3. The Solution
Calinx or California Linx is the brainchild of real estate enthusiast/fanatic Tran Pham, who approached Innofied to create a fully integrated platform with streamlined design, seamless navigation and intuitive information display of all the available properties in California. She believes that user interface should be as easy to get as a joke and if you have to explain it, it's not a good one.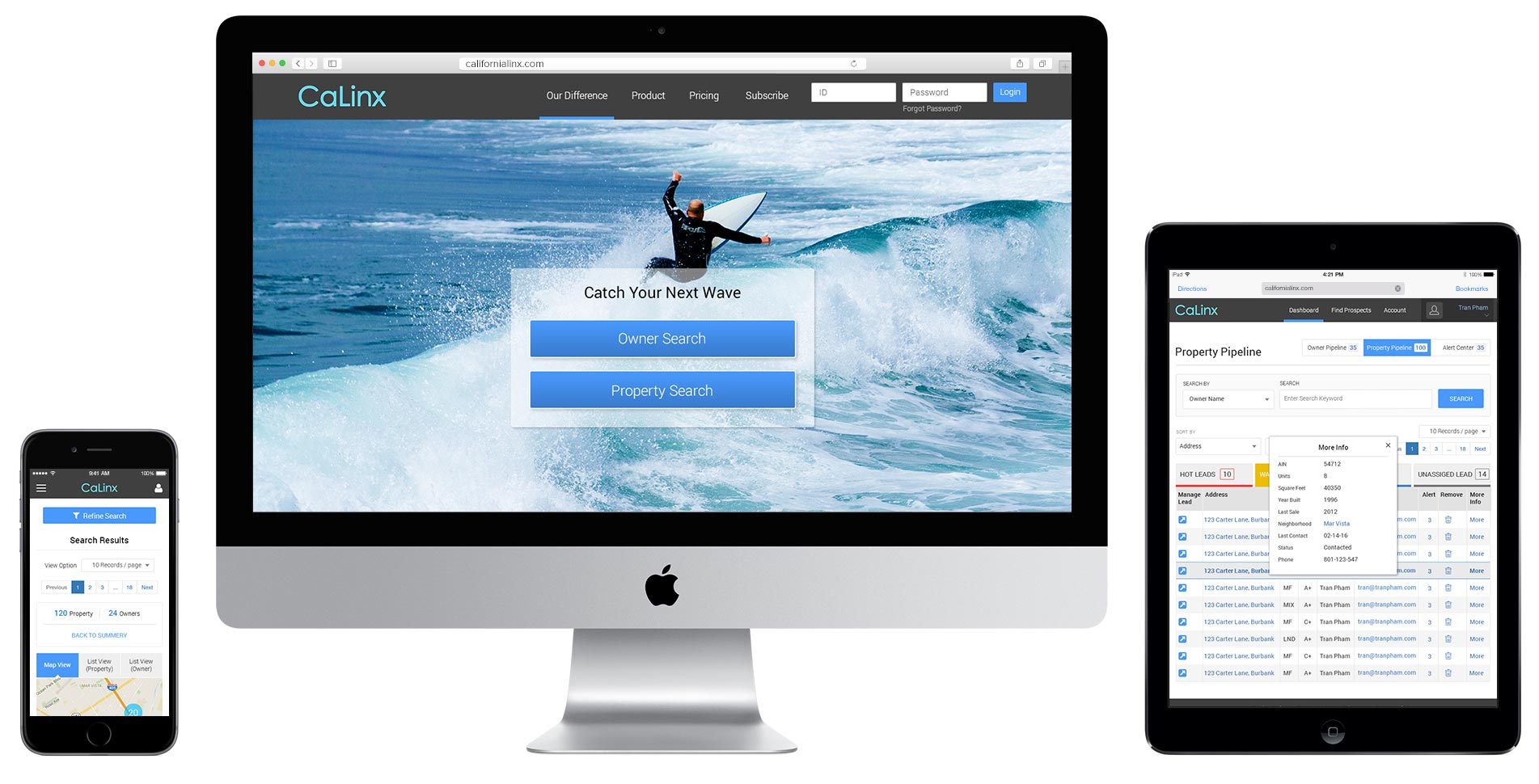 "I wasn't sure if I should hire them. Things were not looking good with my website here. And I didn't know if they could realize the ideas I had in mind." – Tran Pham
Team Innofied's first challenge was to create a web app with design which speaks for itself and provide users with a smooth UI and lean UX. Tran didn't want her users to be waiting, and neither did we. So we took on the challenge of reducing the response time and delivered. Even though there was a gigantic database, we created advanced dynamic searches which return results in a few milliseconds. The third challenge we had to face was user subscription. There was a huge number of plans to handle for both one-time payments and recurring payments. In addition, the money refund policies were quite complex.
"I'm completely in awe of what they did. I mean it's unbelievable!" – Tran Pham
After a series of brainstorming and whiteboarding sessions, we finalized mockups and database design. We then solved responsiveness issues and created www.californialinx.com. We were in touch with Tran during the whole process and kept her in the loop about everything that was happening with her project.
www.californialinx.com is a highly interactive web app that provides amazing user experience, great navigation, sleek design, and is fully responsive.