1. The Story
2. The Challenge
3. The Solution
The Little Indian Archer is a cross-platform 2D archery game developed by Innofied. Inspired by the Indian mythological epic Ramayana, the game has the look and feel of Indian mythological battlefields. It can be played in three different battlefields, each of which has nine levels. Players have to kill demons with arrows and scores are calculated based on the minimum number of arrows used to kill all demons in a level and the time taken to complete the level. Players can share their scores with their friends on Facebook.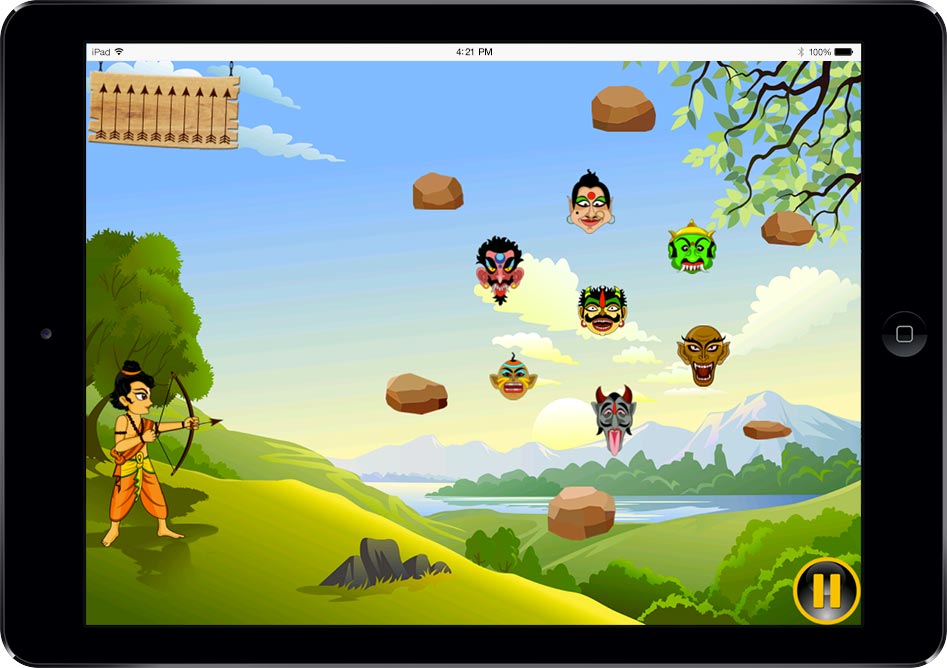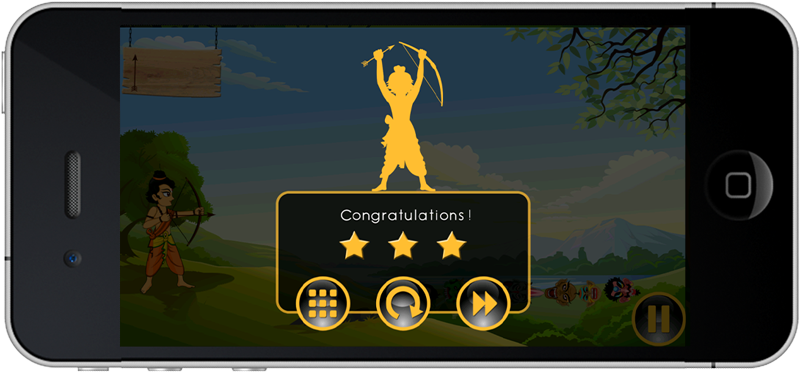 "Nice game. It gets more challenging with next round. Cool!" – Naveen Kumar
The project began as a casual diversion from the heavy load of projects we already had. But soon, interest caught up as we began to realize the potential of this new idea. Our goal was to develop an archery-based game with an Indian mythology theme which would have a Facebook sharing option. We had to implement a smooth arrow-shooting animation and enable players to share their success on Facebook when they complete a level.
"Very nice game. There are plenty of similar games available but the beauty of this one is that it reflects the Indian culture." – Yogendra Pal
Thanks to our graphics team, we got to work with stunning imagery which brought the look and feel of the Indian mythological epic Ramayana . Using Facebook's SDK, we enabled screenshot display on the player's Facebook wall upon the player's success in completing a level.
In the game, you play an ancient Indian mythological character, the bravest in your realm, faced with the challenge of saving your kingdom from menacing demons. Our users absolutely loved this concept. They showed it through loads of downloads in the App Store and Play Store.