Want To Make Fortune In Your Fast Food Business? Here's 6 Ways A Mobile App Can Help!
Since last March, we at Innofied have been seeing an influx of small business owners, mostly from the Fast Food Industries. They came to us mostly with a request to develop a mobile solution for their business. Some of them already had a website and now what they were looking for was a mobile app. Whereas others had no web presence but they wanted to get started with the mobile-first approach. Strange circumstances, isn't it?
While we enquired about why they wanted a mobile app for their business, different business owners depicted different kinds of problems they have been facing. So in this article, I thought of figuring out which exact problems of a Fast Food Business can be resolved with the help of a mobile solution. Let's hit the show!
According to a report by FranchiseHelp, following are few major issues most fast food businesses are facing in 2016:
Perceptions of unhealthy menus
Poor working conditions and low wages
Cultural degradation
Losing business to Fast Casual
All those small business owners who contacted us believed that these issues closely affects the popularity and revenue of the business. And hopefully, a fast food mobile app can increase the customer base as well as the revenue. While they are partly right, having just a mobile app for your business is probably not going to work out unless you include few specific features and club it with some unmatched marketing efforts. This is one of the reasons why you see most Fast Food business apps have very poor ratings and a less number of downloads.
Before we jumpstart analyzing the best practices, let us see which Restaurant or Food Delivery businesses are doing amazing things with mobile apps.
Have you heard of GrubHub (though not a reason to be in the news today: Investors Got Emotional With GrubHub. Is the Stock Now a Buy) or Seamless or white-label service apps like UberEats? They are one of the few examples of fast food joints who are successfully taking their business to a new height with mobile apps. Talking aboutUberEats (started by UBER), a pilot delivery app that connects huge customers and generates huge revenues. (Though the word UBER matters a lot, but the app is a hit!)
Next in the list is coffee shop giant Starbucks, a well-known company leading its beverage sale trend by making 16% of their transaction through apps!
That's almost a whopping figure of $1.6 billion!
This mobile app marketing trend is making fast food industry a hit. So, if you are in a fix about developing a mobile app strategy for your food delivery business, this is high time to take the right decisions. Let these 6 crucial ideas help you out here:
1. Sensible Location Based Deals- Works Out Best For Fast Food Apps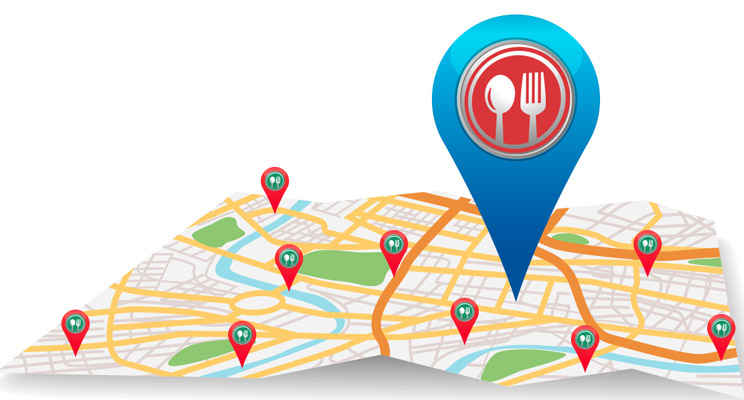 This is a must for your Fast Food business. As GPS has gained incredible popularity, location based services are what you can serve to mobile users. With mobile apps having a physical proximity sensor, enables to lure customers with deals through push notifications instantly. Imagine you are passing by a Pizza parlor and you get a deal notification from them informing about an irresistible deal only for you, that will be valid for only next one hour. Will you not be excited?
Here is how it is done technically: The mobile app you develop with GPS sensing features will track your customer's position. You can have the radius proximity you want, where you can deliver. And then, depending on the radius, your food delivery app can send push or text notification to the user.
This is not a new thing for an app developer. And this will ensure your potential visitor is not sidetracked to other places!
2. Easy Ordering And In-App Payment Is Important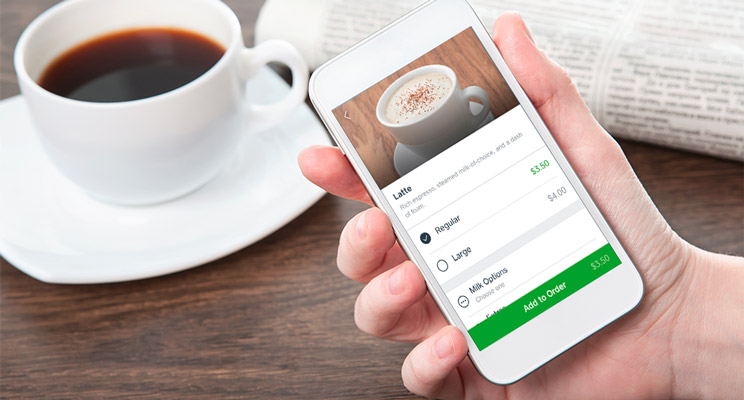 A customer far from your joint can call your service for the best offers. Think about the commotion, noise and everything else that can ruin the call quality! Can you let him know your entire menu over the phone? Or, can you serve the 'attractive deal' on a call?
Well, if it's me 'the customer', I would've gone frustrated!
What is the option left? Instead of taking orders over the phone, choose handwritten orders taken over a mobile app. This conveys the message better. When you are responsible for taking the order, you need to let your customers understand your menu or what special offers you have or if they have the liberality to customize!
A good percentage of customers in the millennial group of 18 to 34 prefers to pay online if they have done it before. This percentage survey at Foodtech depicts why it is beyond paying online- more towards 'mobile-based payment'. This age group prefers paying directly through app within a few clicks!
Taco bell is a brilliant example in this context. It accepts customized food orders with no telephonic conversation. This also helps the cook to understand demand and delivery requirements. The in-app payments here is worth mentioning. Whether you do it by credit card or debit one, the painless payment process makes it easier- both side. All these, when done through food delivery app, cuts down the hassle and makes it easier!
3. Millennials Can Increase Your Sales (Entice Them With 'Mouthwatering' Images)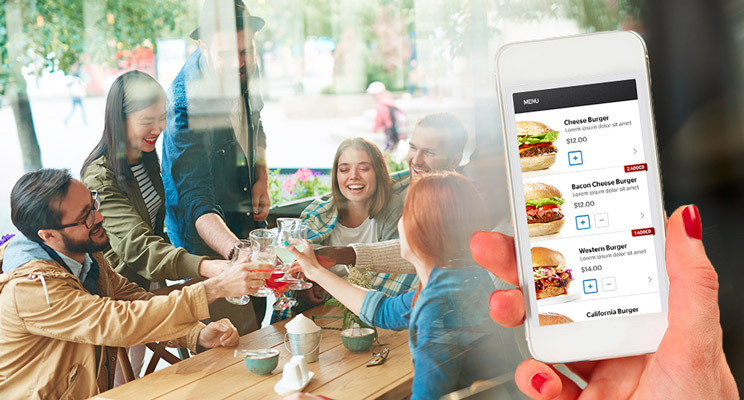 The millennial market is on top preference! I discussed this age group before and their affinity towards smartphones is where you need to target. Millennials are office goers who have a busy life. And if your food delivery app, ease their worries to avail fresh food on time- you hit the jackpot!
Food delivery mobile apps serve your purpose here. You can offer them with –
Get niche and clear Menu display (along with prices)
Easy navigation to click and order- within a minute
Display picture that depicts what your customer may expect
Add 'click to call' option for further help (customers always find it tempting)
One of the best ways to lure your customers through apps is by adding drool-worthy-hot-food images! When your customer finds food pictures in your app which are hot-n-ready to serve- believe me, it increases hunger!
The better your picture looks- the hungry they become! Do you think you can attract customers like that ever, through phone calls?
4. Want To  Fills More Seats? Be Innovative With Food Menu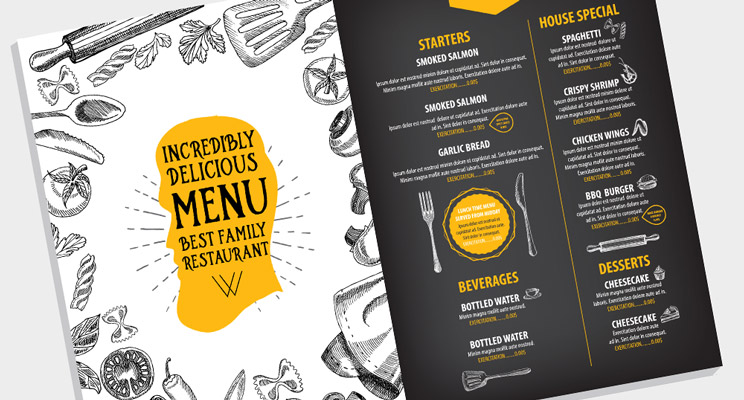 Categorizing your food menu is something common in every food app. You can go overboard with a scroll through or drop down menu  or enable a one click option. With highlighted food images, let your customers know what exactly they get. Let them customize their food orders, with the choice of condiments, toppings, etc. And you can update your food menu in the last minute!
So, it's high time to experiment with interactive layouts that will make your customer click through the app! An interactive food menu also allows you to add a small description of the food items and add modifiers to help customers modify the dish in just minutes.
5. Social Sharing- That Counts For Effective Branding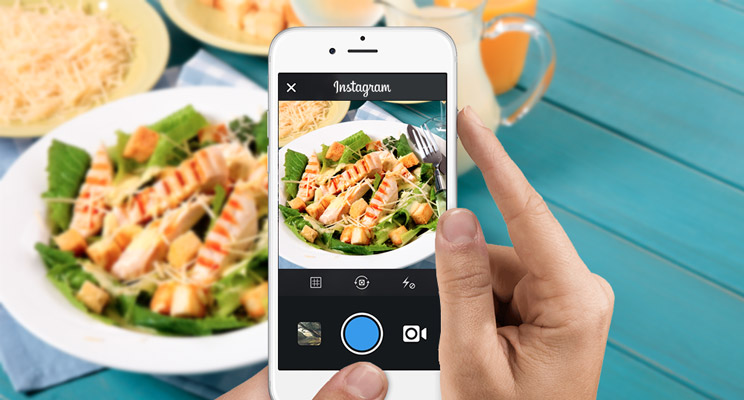 Do you know why social proof works? This social media integration in your app can let you win word of mouth and positive reviews. Since people love to share what they have in their lunch or dinner- anything related to 'good food'. Whether it's Facebook or Instagram, your customers will click a picture, tag your service and give you exposure! And this will boost your brand name.
So, integrating Social media with your app is absolutely crucial. Apps do not provide URLs that can be readily shared in social media. So, you must provide options to share information about app, menu, reviews, invitations etc.
6. Push Notifications Can Bring You Better ROI (Consider Special Deals Here!)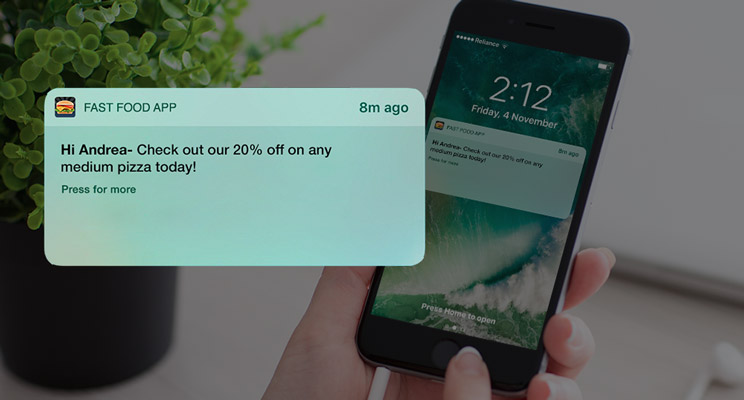 Late Saturday evenings, when people look for a hot dine to enjoy- restaurants, clubs, eateries or food joints can use push notification. This entices hungry customers. Location-based notification (as discussed above) works wonderfully for this case!
Another way is personalized notifications that engage users. You can use your app analytics to figure out customer preferences and customize your notification accordingly!
And if you add deals like- "20% off on order for 2"- it is a cherry on the cake! It is a good way of generating big time ROI as you provoke your customers to think like- Oh Yes! I am 'saving' with this deal!
Think about 'happy hour' push notification with your app!
So, What's Your Take?
There are loads of advice that advocate having a mobile app for restaurants and food joints- like crazy! But, at least 9 of 10 such food joints don't have their mobile app. This is the spot where you can hit a six!
It took us at Innofied more than 3 months to do a complete research on this industry. We found out every problem this business faces, we listed down all the things users expect from a Fast Food Restaurant mobile app and till date, we successfully delivered more than 10 such apps to our customers which are doing excellent business for them. So, do not immediately jump start a mobile app unless you sorted out all the above 6 areas in your app specification. Successful implementation of these points can make wonders for you.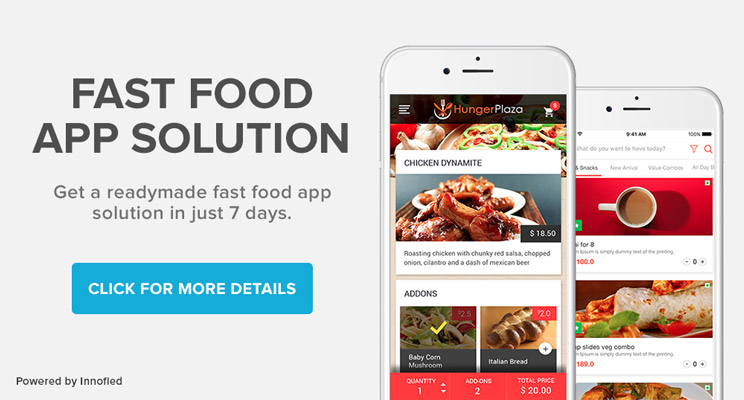 Do you own a Fast Food business? Do you want to start one? Or do you want to add something to the list? Feel free to share your feedback and suggestions. As I am still in the research mode, I will be really happy to discuss with you.
Originally Posted At