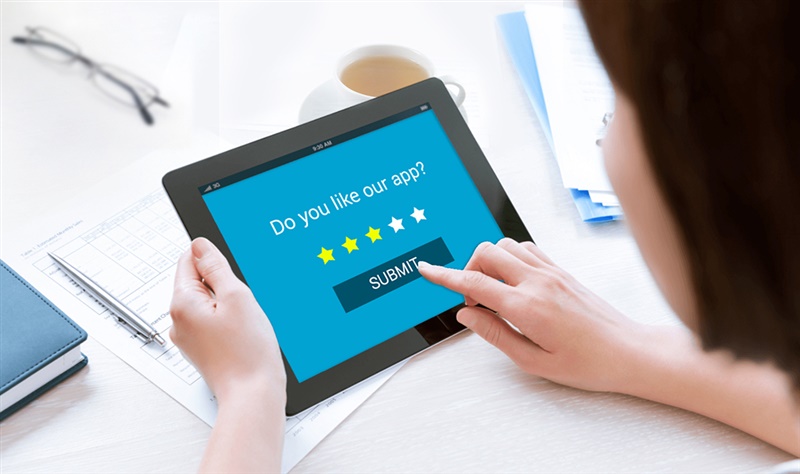 Expert Speak: What is the right formula to achieve better user engagement for mobile apps?
In our second article for Expert Speak, we will try to find better ways of engaging our mobile audiences. We will be discussing the said topic with Sanket Nadhani, Head of Product and Marketing at Upquire, a fresh new platform trying to create a spam free user engagement for mobile app developers.
Swarnendu: First, let me introduce you to our readers. Please tell us about yourself, your background and role at Upquire.
Sanket: I am a computer science engineer by profession but I started off my career in marketing for FusionCharts right out of college. It was founded by my brother and I had been involved in bits and parts with it right since my childhood. I headed Marketing for FusionCharts for about 4 years before moving on to Wingify with a fancy designation called Growth. The idea was to figure out what are the biggest growth areas to focus on, and then sit down and actually work on them. While I was working on WVO, Wingify's flagship product, to begin with, we slowly figured that an interesting growth area to try out would be the mobile space.
I head Product and Marketing for Upquire with a very small team.
Swarnendu: Tell us more about Upquire.
Sanket: Upquire makes it super-simple for you to engage and retain your users, so you can focus on creating an amazing app experience.
What we are building is a lightweight mobile engagement and retention platform but without the annoying popups and endless push notifications. We are building an SDK which will enable every app to have a Whatsapp like Feed in them, that can be used for both marketing and support purposes. As an app developer, you can send marketing messages to different segments of users, ask for feedback, tell them about new releases etc. App users can ask questions they have, request features, notify you of bugs etc. We think that's the right way to do mobile engagement.
Swarnendu: Mobile Mob is a great concept. What inspired you to come up with it?
Sanket: Honestly, Mobile Mob hasn't taken off, so I am not sure if it was a great idea.
The idea behind starting Mobile Mob was that there wasn't a good community discussing mobile growth, especially engagement and retention. Most of the content out there is focused on acquiring new users and we think engagement is more important than acquisition in the mobile app space, and most of that is one-way content from experts and vendors to their audience, without much participation from the audience. We wanted to change that and put in a couple of months trying to build Mobile Mob but I guess the reason it didn't take off was that mobile was a completely new space for us and we didn't have a good enough initial set of people needed to grow a community.
We might give it a try again when we have an audience that we are building through other methods now.
Swarnendu: According to you what are the factors that differentiate our Indian mobile app development industry compared to other regions like the USA
Sanket: I am not the most qualified to answer this question because I look at apps to help me solve a problem, not whether they are coming from India or USA.
But from what I have seen, apart from a couple of apps like Cleartrip and Zomato, most Indian apps still don't have the same UX as the US apps do. And also their engagement strategy is essentially sending spam—endless messages and push notifications.
Swarnendu: Where does User Experience rank in terms of getting the most number of installs (or uninstalls) for a mobile app?
Sanket: User Experience has a massive impact when it comes to app engagement. If it's difficult for me to use the core functionality of your app because you haven't thought through the user experience of your app, why would I stick around when there are so many other apps that can do the same thing for me in a  much more easy and delightful way?
And speaking of delight, I recently wrote a post on how apps can increase engagement by using delight as a differentiator.
Swarnendu: Indian app developers are as talented as their counterparts from the USA. So, why does the latter have so many successful app stories compared to us?
Sanket: Again I am not the best guy to comment on how talented they are because it's a new space for me but the reasons mentioned above are the ones that strike me as the reason behind a lesser number of success stories from India.
Swarnendu: Are Indian mobile apps too localized for their own good. Should we think on a higher scale globally?
Sanket: Depends. If the space you are in has a big enough market in India, then it makes sense to focus on India itself.
But then there are spaces where you really need to get to go global to get some scale. And there are very few companies that are doing this. In fact, as I think of it, Zomato seems to be the only popular app that comes to mind. The only other plays from India that are global are B2B companies but they are web-based and not necessarily known for their apps.
Swarnendu: What are the five suggestions that you would give to Indian mobile app developers in order to create a successful product?
Sanket: Can't think of 5 but here are 3:
Do not neglect UX. Think really deep about how you can help your user achieve what she came to do easier or better.
While they say form follows function, for mobile I think the form is equally important. When there are so many competitors for every niche that you can think of, a good-looking app gets the head start as an app that works better as well when someone is evaluating a bunch of them
Spamming away is not an engagement strategy. Think long-term. Understand your users, their demographics, their activity in the app, how they engage with your messages before sending out yet another push notification targeted to no one at all.
Agni: That was a great conversation! Thanks for sharing your insights and point of views, with us.
From this interview, we can gather that adopting the age-old techniques of mobile engagement might turn out to be more harmful to your business than positive. Developers certainly need to figure out a smarter way to connect with their audiences than annoy them with intrusive notifications. Initiatives like Upquire are ones that might make the hope for better user engagement a reality, in the near future.
Have a great way of engaging users through mobile apps? Post it in the comments below.
HOW TO MARKET AN APP SUCCESSFULLY?
Looking for ways to launch a successful! Hope this quick guide helps you.