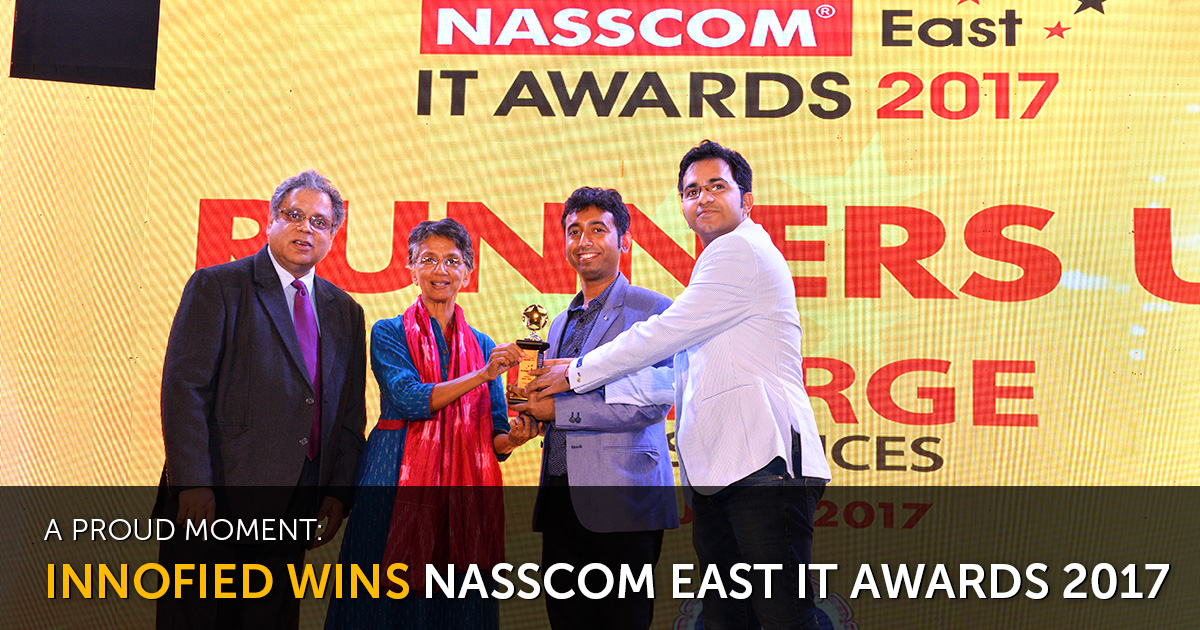 A Proud Moment: Innofied Wins NASSCOM East IT Awards 2017
I feel that the greatest reward for doing is the opportunity to do more." Jonas Salk
This quote aptly describes Innofied's future vision. On July 6, 2017, the opportunity to do more, again knocks Innofied's door and this time with NASSCOM East IT Awards 2017.
Innofied Solution Pvt Ltd, a leading web and mobile app development company in Eastern India, awarded the prestigious NASSCOM East IT Awards 2017 in the Emerge Category, which is one of the top categories at NASSCOM East IT Awards, 2017.
NASSCOM East IT Awards 2017 had three broad categories Growth, Emerge and Enterprise. We entered the competition with a zeal. With so many tough competitors, you almost seem to lose nerve. Tata Consultancy Services, mJunction, Met Technologies and number of other promising and popular IT organizations were nominated and awarded. And we were one of them!
The parameter which the panel of judges have considered to choose the winners are – contribution towards IT, business operations and the company's future prospects.

NASSCOM East IT Awards 2017, Emerge Category Goes to Innofied
The event held on 6th July 2017 at J W Marriott, Kolkata was a great day for Innofied. Swarnendu De and Sandip Saha, Innofied's CEO and Co-Founders received the NASSCOM's prestigious award from Mr. Raman Roy, Chairman NASSCOM and Ms. Rekha Menon, M.D. Accenture.
Mr. Swarnendu De, CEO and Co-Founder of Innofied Solution said, " It was a great honour that not only brought us fame but helped to achieve another milestone that we have been trying for long." He further adds, " This award is not for the owners of Innofied, rather it belongs to the whole team who makes Innofied. And belongs to the clients who have trusted and had their faith on our services."
Sandip Saha, (CEO and Co-Founder of Innofied) adds, "We want more such feathers in our hat. A long journey is yet to travel and more opportunity to unlock."
Along with Department of Information Technology and Electronics Government of West Bengal, NASSCOM had held this giant event to fuel business growth in Eastern India.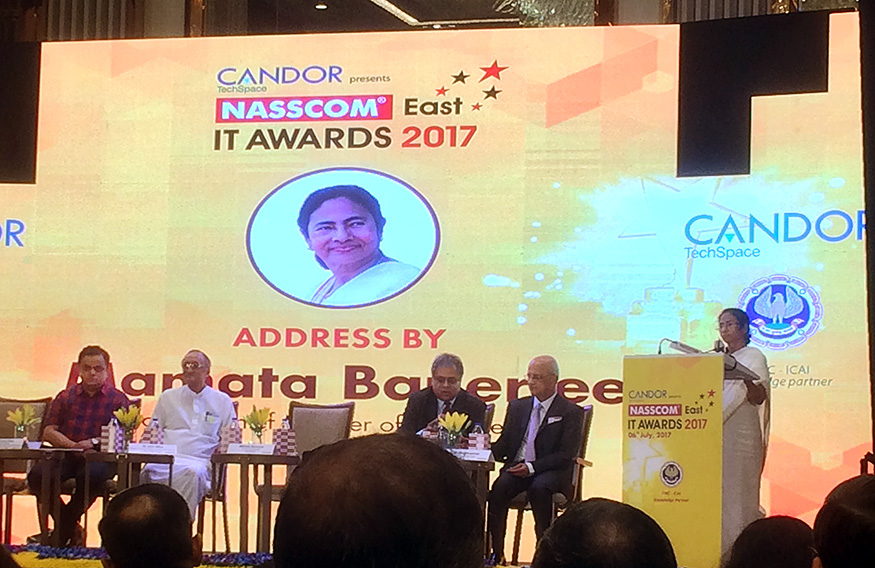 The Chief Guest of the event was Ms. Mamata Banerjee, Honourable Chief Minister of West Bengal, Mr. Amit Mitra (Finance Minister of West Bengal) and Mr. Bratya Basu (IT Minister of West Bengal). It was the honourable CM who spoke about the future growth of SEZ in West Bengal and a number of possibilities for the IT industry. CM promised that from now the IT industry would find it easy to do business with the State.
Letter of Thanks
To Innofieders,
2017 has just begun with a good luck charm. By winning the NASSCOM East IT Awards, we have just started to roll out. And hope that the second quarter of 2017 will be more fruitful.
We will like to thank you all!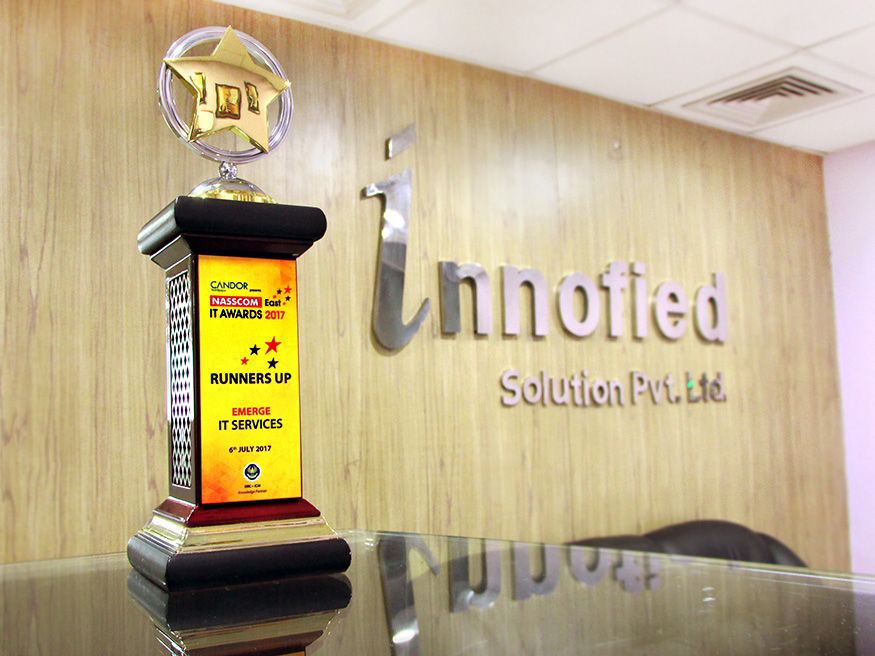 After being awarded as the Best Mobile App Development Company at Engage Summit 2016, this was a large win. And this has happened all for your support and hard work.
Thanks
WANT TO KNOW MORE ABOUT OUR AWARD-WINNING SOLUTIONS
Fuel your business with robust web & mobile solutions to get the most of your business