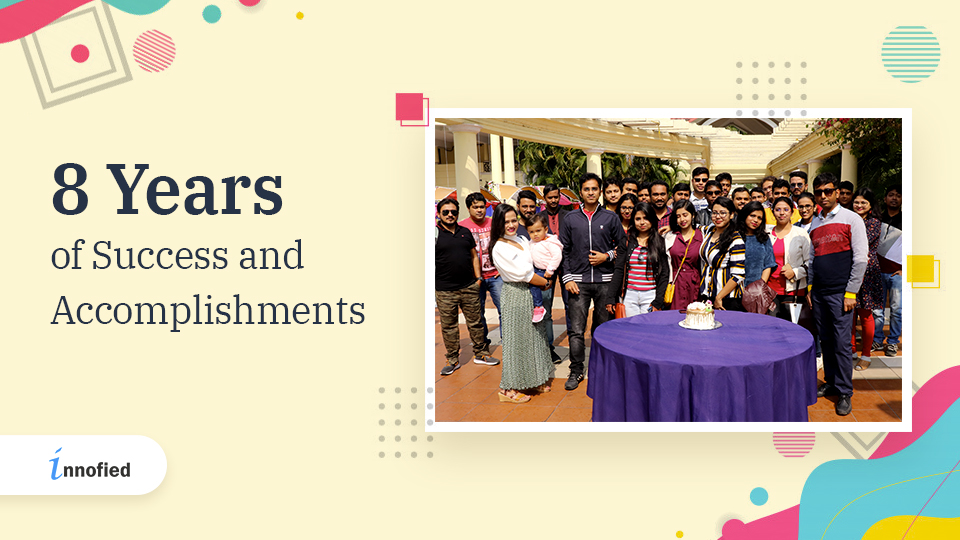 A Day In Country Club: Here's How We Celebrated Our 8th Anniversary
Every year we eagerly wait for 31st of Jan to celebrate our birthday, and this year too it was a wonderful day out for all Innofieders. Not only this year but ever since our 1st Anniversary, we ensured that we celebrate the event with pomp and splendor. 
So, after several days of discussion and presuppositions, we finally came up with the idea of visiting Lake Land Country Club, which is located in the suburbs of Howrah, West Bengal. The scenic beauty of the local area and the grandness of the palatial resort were the only reasons why we chose this location. 
And guess what? We all were awestruck by the beauty of the place, with birds chirping, trains chugging in the faraway tracks, fishes swimming in the man-made lakes (Alas! Swarnendu sir didn't get his fishing rod) and what not. 
31st Jan, 2020 was even more special for us; because this time we did something special, which brought a big smile to our faces.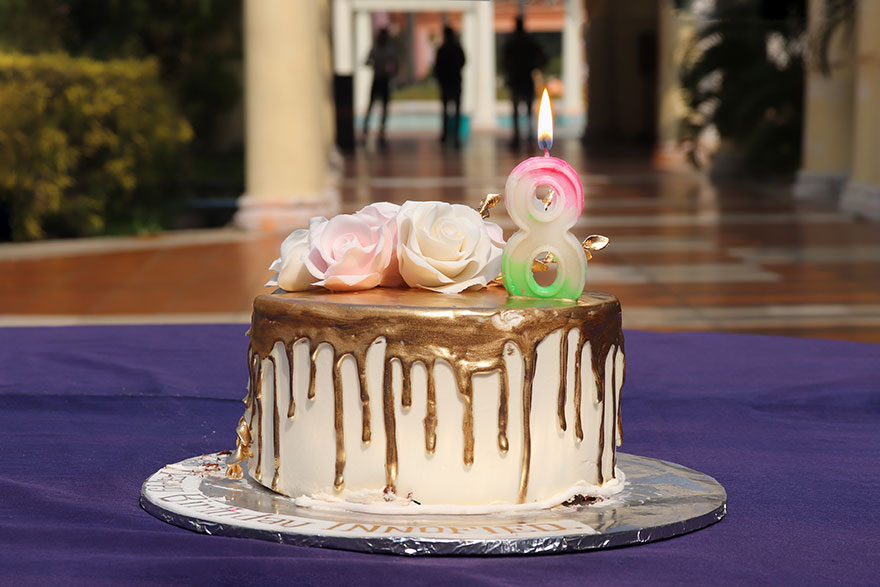 Want to know how we made this day a memorable one?
Let the pictures talk 🙂
Innofieders can never hold their excitement when it comes to celebration. That morning too, we all woke up early so that we don't miss our bus ride to the Country Club. Thank God! We all managed to reach on time.
It was a hell fun ride as the wheel's rolled on. We crossed the streets of Kolkata by singing and dancing to the top charts and covered the journey within 2 hours. So, there was a mandatory team snap soon after we unboarded the bus.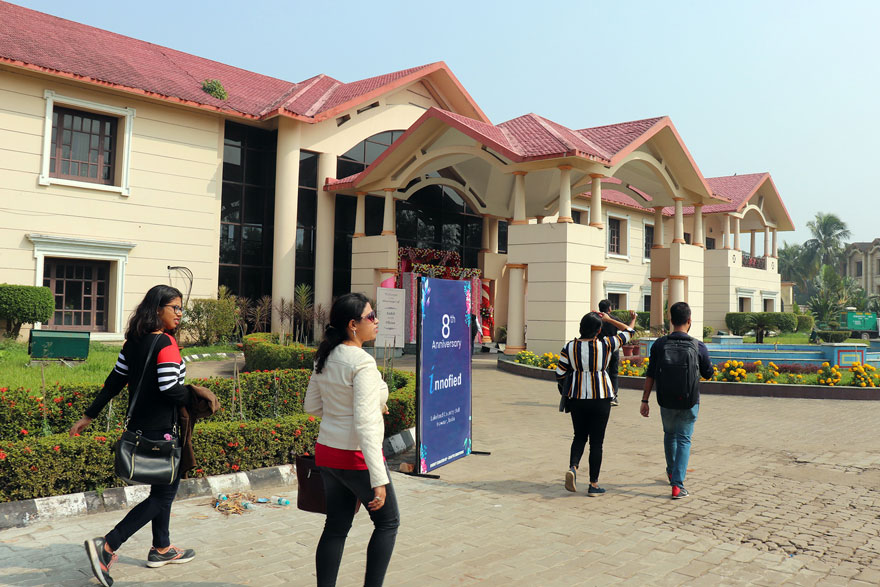 With lots of thrill in our happy hearts, we moved on to enter the resort; to found a delectable set of breakfast ready for us. 
Our grumbling tummies were finally lulled with the sumptuous and hearty breakfast.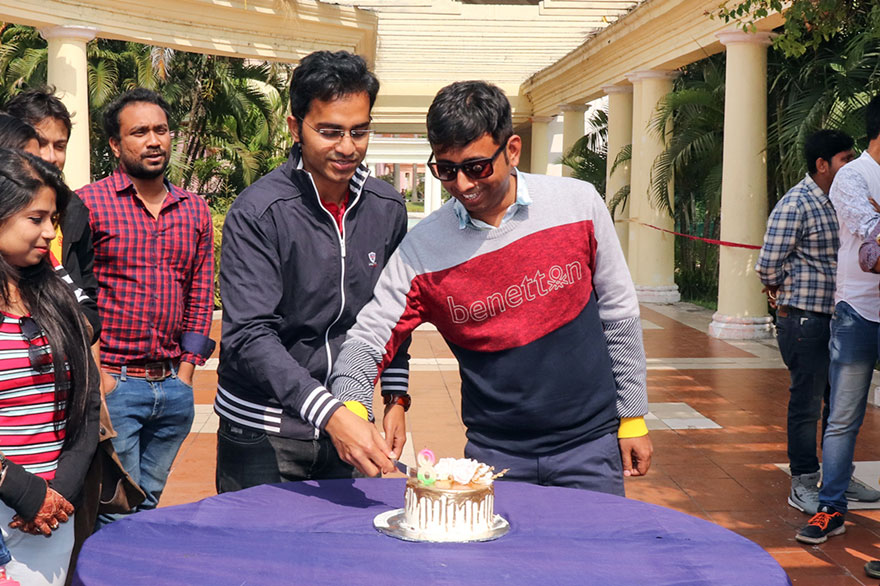 Soon after that we finally gathered to celebrate our 8th Anniversary which began with our Founders cutting the amazing golden-hued cake.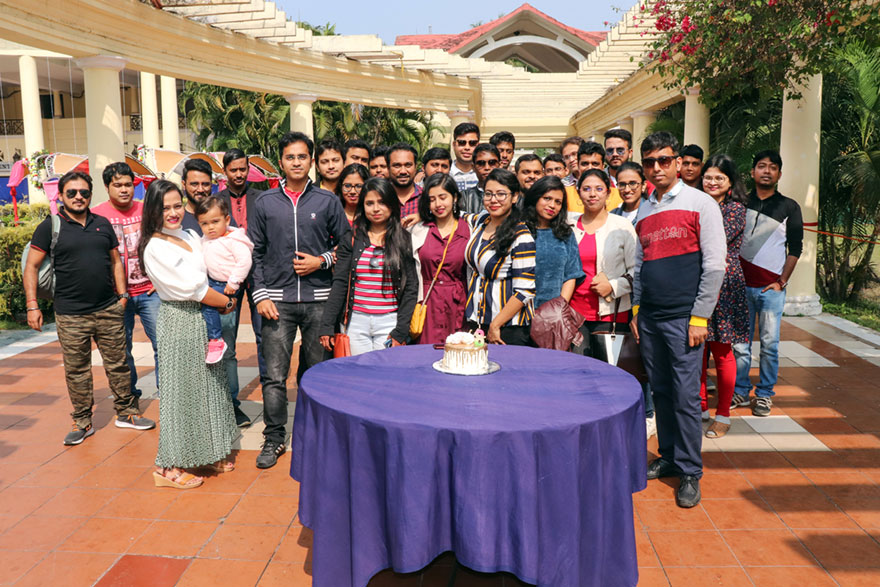 Time to gobble some cake!!
It was soooooo yyuuuummmmm!
So, after the initial ceremonies were done, we went on to explore the splendid resort. We divided ourselves into two teams- Cricket Team and Badminton Team.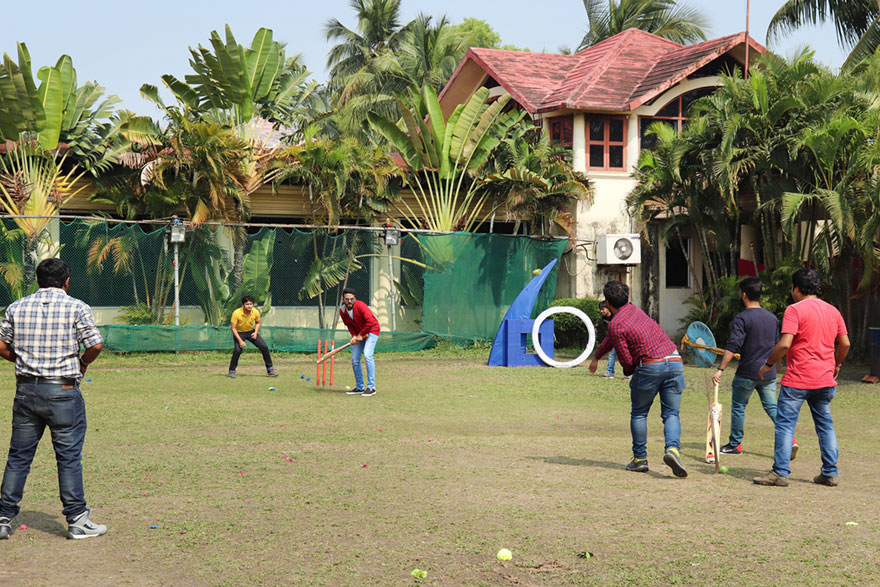 And we continued playing till our limbs started to ache.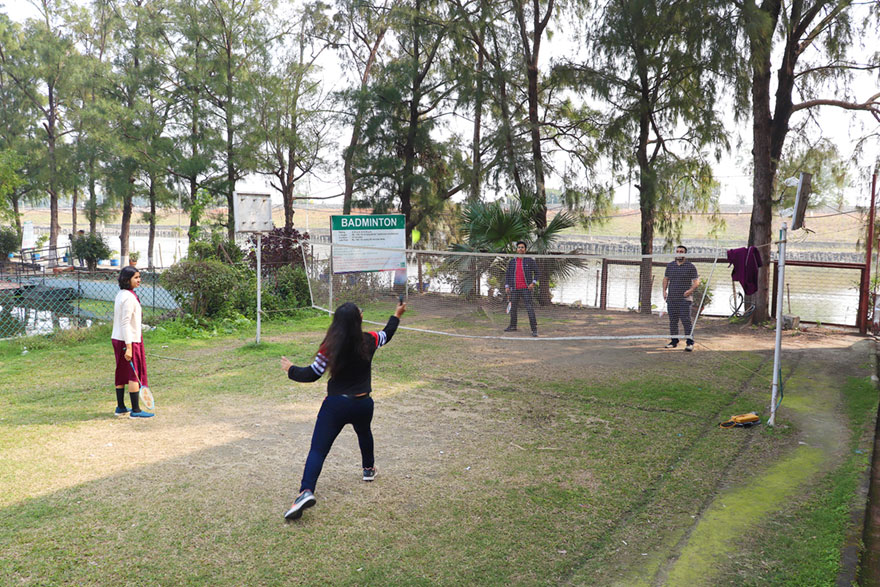 The sun was glaring its rays on us, and we couldn't bear it more. Also, it was now a good time to satiate our hunger pangs. 
Whoaola!! It's feast time.
With plate-full of yummy Indian veg and non-veg curries, rice, desserts, and other munchies, we highly enjoyed gobbling the lip-smacking meal.
Finally, we were summoned to join a special event that I was talking about earlier.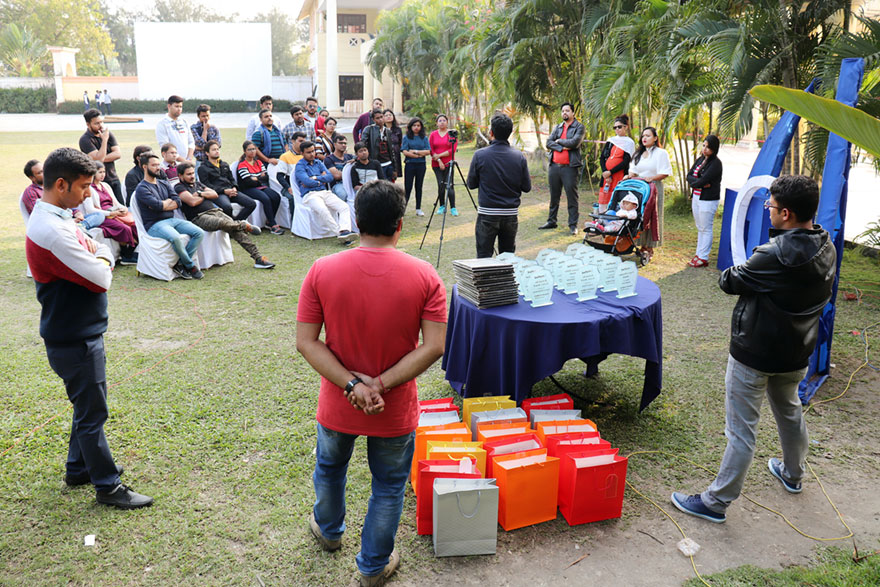 And it was the Awards Event!!
Yeah, we never fail to appreciate each other when it comes to hard work. This was indeed a little surprise for all of us.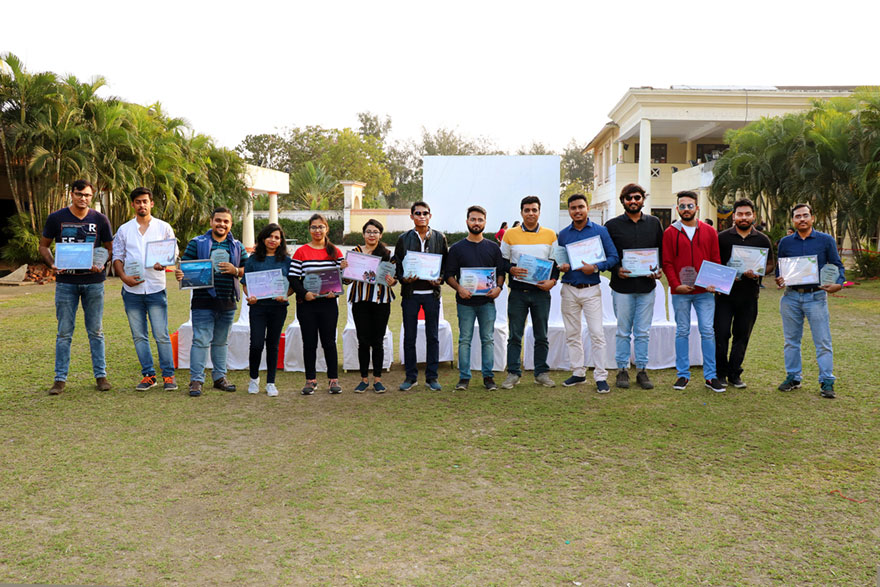 Here are our winners of 2020 who with their hardcore dedication won their much-deserved award.
This was not the end. 
We were again served with refreshments in the evening which lightened our mood and we relaxed under the beautiful sunsetting evening sky. 
Phhhewww!! It was a day full of MOMENTS!!
And I am glad we captured them all…. 
It was actually a day where we all came together, forgetting our daily hectic schedule and enjoying like one big family. This dayout was a much-needed break for all the Innofieders.