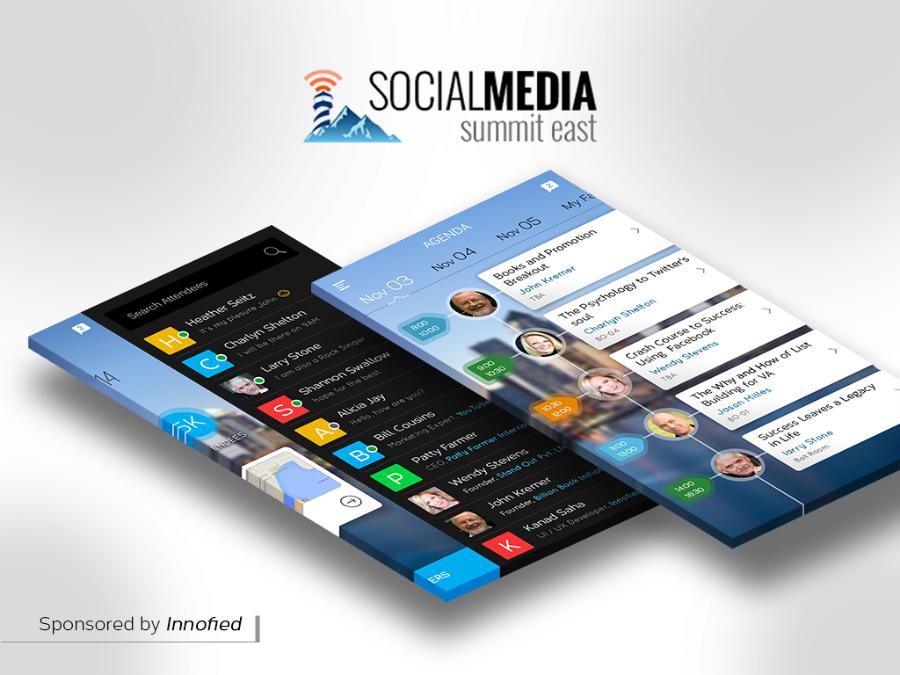 POEA – Plain Old Event Apps
In the initial days of my career, when I used to work with Java, one term was quite popular – POJO, Plain Old Java Object. Even today the term is often used to emphasize the fact that this object is rather a very simple ordinary Java object. However, I started this post with such a discussion is only because the post title has a resemblance to it though the meaning is somewhat opposite and sarcastic. So, why Plain Old Event App? That's the story!
A few months ago, my friend and mentor Dan Auito told me that he is going to organize an event – Social Media Summit East in November this year at Tampa and he asked me if I would like to sponsor the conference by developing an app for it. Initially I was dubious about the whole idea because an event app would require lots of effort to implement. Probably the ROI will also not be a lucrative one given that there is a little chance that I myself or my team will be able to attend the conference. But later we thought of giving it a try – we never sponsored an event earlier and SMSE, Tampa is surely going to be one of the biggest events of the year with 70+ well known speakers from all over the world.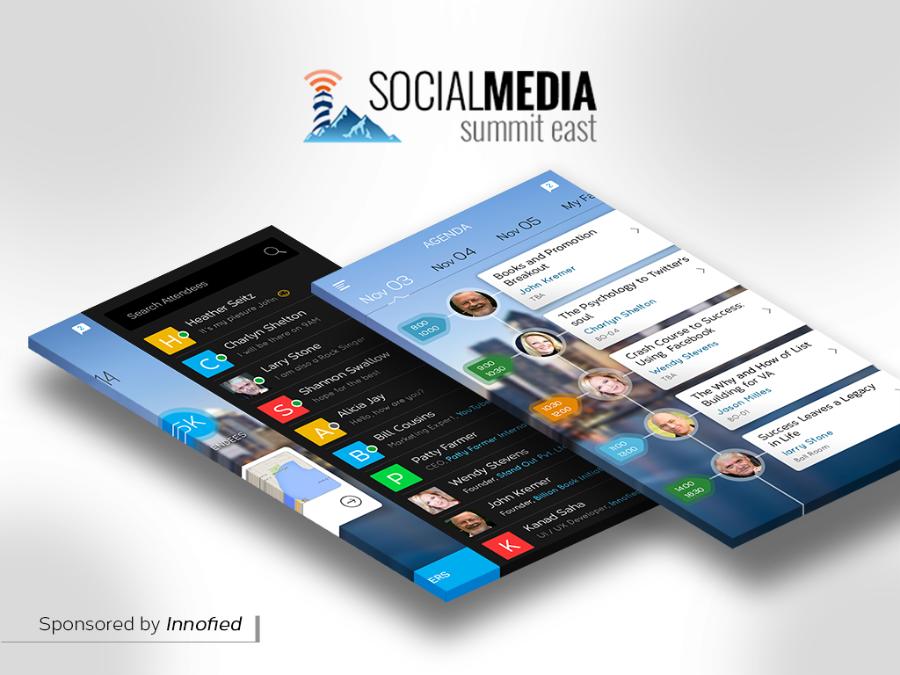 Moreover, we thought why not create this event app as a product of Innofied with complete set of functionality for example a website, a mobile app and an admin panel for managing the application. We can make a complete package of everything what an event organizer or an attendee may look for in an event. So, we started researching on what are the event apps available in the market and what they are offering. The result of the research left us awestruck with more than 100 apps for event management available online and almost all of them provide similar functionality to the users. We wondered, was it at all worth adding one more such app to the bunch?
We would have dropped the plan had it not been for my good friend Dan. But at the same time we decided that the app must be one with stunning looks, unique functionality and most importantly an engaging user experience that can be customized without much effort. So what new things we brought into it?
A. Design experience that varies with background image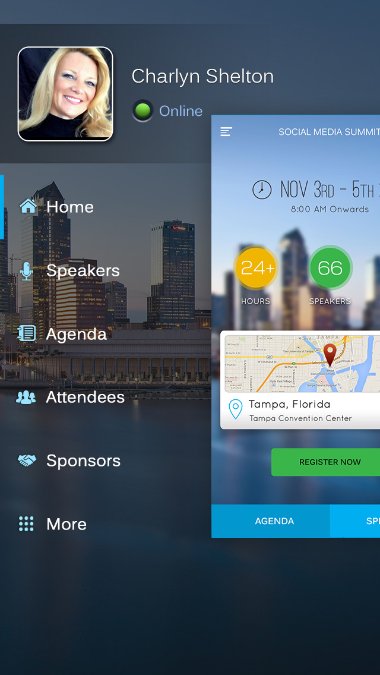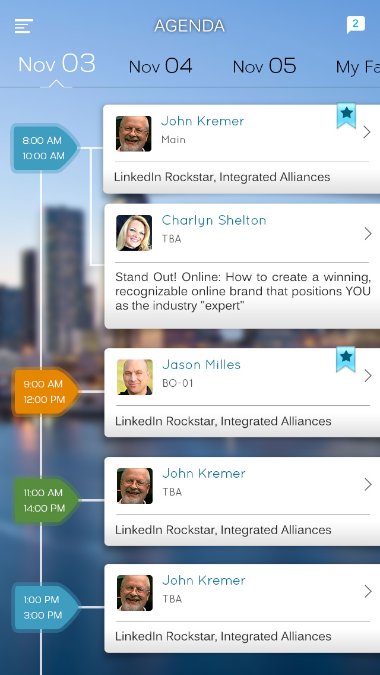 Not just a plain background or gradient, the app must have an image background so that an event can immediately represent the location where it is going to get organized. There is always an option to replace the background image with a plain or textured one. But this facility will increase the possibility of customizing the look of the app by applying a separate background image whenever required. The components in different pages are so carefully chosen that they will work on a wide variety of background images or colors.
B. Invite only Chat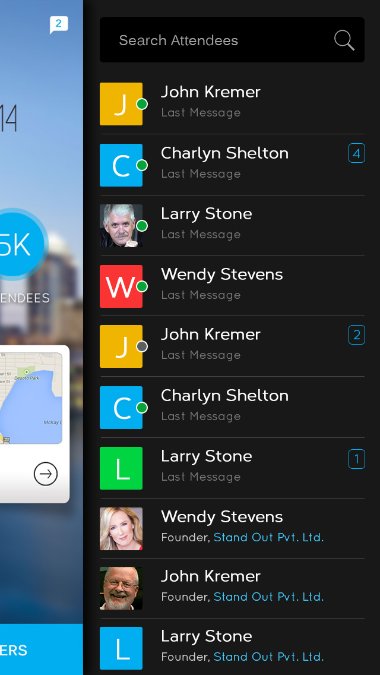 From personal experience, we saw that Chat is a facility almost every event goer wishes for. So, this functionality isn't that uncommon in event apps, but we came up with a distinct idea. A user will be able to see other attendees or speakers profile anytime, but to chat with someone, he must must mark "like" that person. If the other person also "likes" him back, then only the user will be able to start communicating.
This restriction, we feel, is mandatory in such an app. When we make every profile open for all attendees to view, one should only be able to start interacting if the other person is open to it.
C. Send Business Card
This is also a similar functionality like Chat that can only be initiated by if the other person is connected to the user. The business cards can be sent as a scanned copy or as a predefined format with the present contact details of the user.
D. Website, Admin panel and more
There are a lot more functionality in the mobile app. Apart from that, there will obviously be an event website that provides all the details about the event, including speaker profiles, event registration, agenda, location, etc. There is an admin panel which lets the organizer to add every detail for these apps and websites. Both of these are designed and in the development stage. We are trying to keep both the website and admin panel look as simple as possible for a better user experience.
Few more interesting functionality are going to get included in the application. We are trying to make it a full fledged solution, very easy to customize and install and most importantly to have a flexible pricing model so that small event owners can also benefit from it. Hopefully by the end of September, 2014, the version 1.0 will hit the market. Stay tuned!