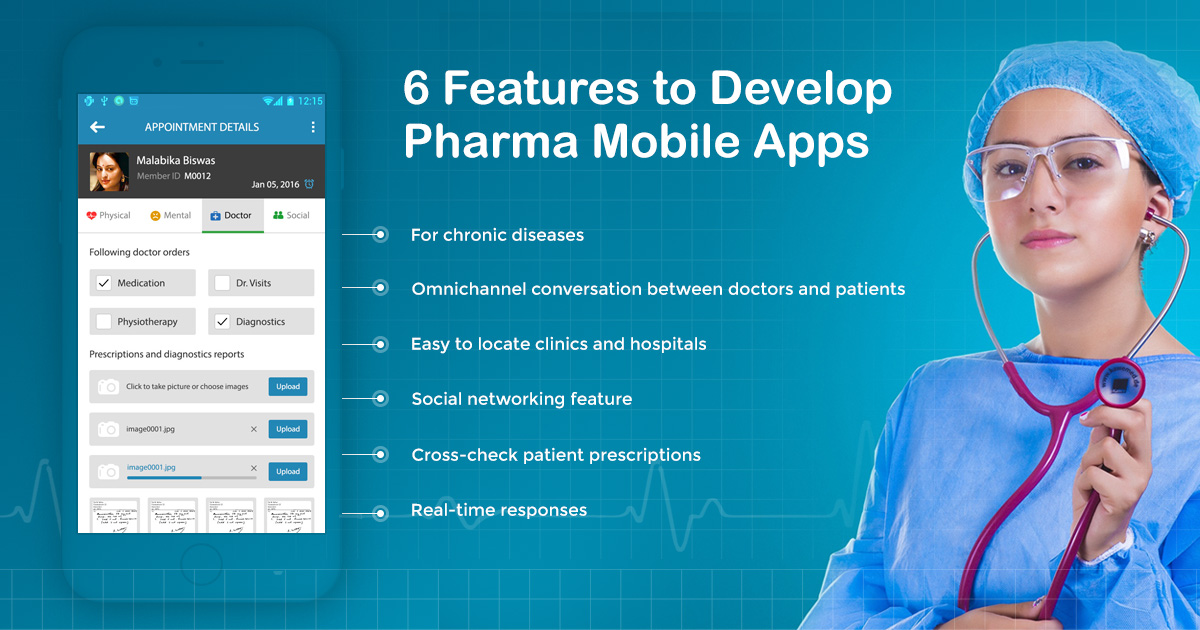 Developing Pharma Mobile Apps: 6 Features to Consider
Updated on Oct 11, 2017
Pharma mobile apps are in trend rather they are mushrooming almost anywhere. Is your pharma company catching those popular apps launched by other pharma companies? NO. I guess it's high time to be hyperactive.
In the current scenario of the pharmaceutical industry, you will find pharma mobile apps are leaving behind prominent footsteps. However, pharma app development has garnered space with right initiatives in 2017. With the launch of mobile apps, pharma companies found it hard to keep pace in initial stages. Since there are so many technologies like cloud, mobile apps, advanced analytics and IoT etc to influence the healthcare industry. Pharma industry is also aware of the disruptive potential of the medical app development, thus started to experiment a wide range of digital initiatives.
However, what are the problems or issues of pharma industry that needs the use an of an app? Then let us help you understand what are those features that you need to consider to develop mobile apps for pharmaceutical industry?
Current Industry Trends of Pharmaceutical Industry
Health and fitness apps have been gaining a significant amount of popularity over the last few years. And by 2017 health app market is all set to grow from $7 billion and $26 billion. The rise in smartphones and mobile app stores also contributes to the deciding factor.
By 2017 there will be 3.4 billion smartphones in the world, so at least one mHealth app will be downloaded
Click To Tweet
Moreover, pharma mobile apps are also aiming to save € 99 billion in care cost by 2017 as per a report published by PWC.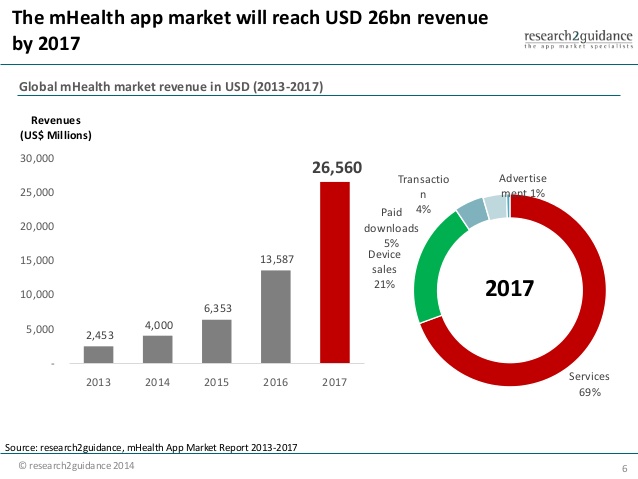 As per Mobile Health Market Report 2013–2017 – "… by 2017 there will be an estimated 3.4 billion smartphones and tablets in the world, and half of all smartphone and tablet users will have downloaded at least one mHealth app."
Yet there are a few pharma companies who have invested in pharma mobile apps. Enterprises such as Novartis, Merck, Pfizer, Abbott and several other players, who are just a few in number are able to attract consumers in full capacity. So, they almost ignore the fact and recognize pharma app development as the best option.

The reason lies in lack of proper marketing strategy or integrating the right features in those apps for pharmaceutical companies.
Read More: How Healthcare Mobile App Development Companies Offers Great Care?
What most Pharma companies attempt is to promote their offerings or create pharma mobile apps for medical training purposes. But there are other angles that these companies seem to miss out in their application. In this guide, we are going to help you look into the features that can change the people's perspective towards pharma mobile apps.
1.  Develop mobile apps for pharmaceutical industry to address chronic diseases
A large fraction of people is constantly suffering from genetic, autoimmune, metabolic or other severe diseases that require living under strict guidelines. Regular supervision is also a much-needed point in the lives of these people. Software companies have created many apps that take care of such problems. Considering their expertise, it is much more favorable for medical companies to create pharma mobile apps that address said issues for patients.
Even an article on Wall Street Journal is saying that mobile apps for pharmaceutical industry are able to support patients by 67% for any kind of chronic diseases. Some of the common diseases that have recorded some of the great results include pulmonary disease, heart disease, and even blood pressure monitoring. It is also able to create an ecosystem of predictive analysis by 51%. Since these pharma industry giants already have the reputation, people will trust in their product much more than the ones offered by tech companies.
2. Build pharma mobile apps to enable omnichannel conversation between doctors and patients
Digital engagement channel opens up a new world or marketing and none can deny the fact. The kind of information exchanged to recruitment for trials everything gets a fair chance in the digital world. Similarly, sales reps to medical science liaisons and patient service teams can inform patients, physicians, and caregivers through pharma mobile apps, telecalling, or social media (the popular digital channels) if they are connected the way a patient or physician wants.
If you take a close look, you will find that patients have already started to enter their medical records in the patient portals with their physicians. They use medical apps to fill the script and online patient can speak to communities. This, in turn, is making anytime and anywhere virtual care a possible concept. These interactions offer pharma app development to derive value and make their apps more robust. That's a necessary feature to consider while developing mobile apps for pharmaceutical industry.
WANT TO TRY OUR ON-DEMAND HEALTH APP?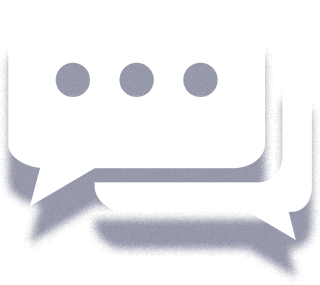 3.  Building apps that offer help locate healthcare clinics and hospitals
A significant part of our population still suffers from the inability to pay for healthcare. Pharma companies can look into this issue and can create pharma mobile apps that take care of a real problem. With the help of medical app development, pharma companies can alert people by notifying them of free checkups for specific ailments, schedule appointments and remind them hours before schedule. Lending an actual helping hand can also become a convincing way of promoting your brand to people.
4.  Social networking feature that helps to connect patients through a single app
Several diseases such as MS, ALS and such have no proper cure and challenges patients to face a lifelong struggle to cope with. Healthcare or pharma companies should create an app based social networking service that connects patients with similar ailments with one another. This will let experienced patients assist each other in controlling their condition while conducting day to day activities. Pharma companies should take a cue from services such as PatientsLikeMe, that is already exploring this niche market.
5.  Pharma mobile apps to cross-check patient prescriptions
Companies should create mobile apps that record patient information. When the concerned person buys prescribed drugs for another ailment they should be able to scan them. Even get warnings of allergies/reactions that can occur when multiple medications clash with one another. This can promote both the product and the brand name gathering a massive following from the patient crowd. Apps such as PocketPharmacist and My Medications did a stellar job of real-time guidance for patients taking medications for multiple diseases.
6. Have real-time responses to improve reactions and agility and reduce costs
With the help of cloud, mobile apps, sensors next-gen businesses will witness a wave of automation in the pharma industry. This can help to streamline the workflow with the use of end-to-end, real-time transparency, costs and business value. Pharma app development will enable to take a step ahead and bring change in responses. Even offer agility in complex processes, whether they are in back office, R&D or commercial.
Apps for pharmaceutical companies can also enable employee onboarding, sales, operations planning, launch monitoring, marketing etc. Apps will streamline their processes and will increase transparency. Even in clinical trials, recruitment to submission you will see advanced changes with automation. With the use of targeted online recruitment and remote-monitoring technology, you will be able to increase clinical trials. So that in the real world patients with minor changes can participate in a trial. With the help of increased connectivity
Increased connectivity and automation in trial-management processes will enable advanced trial design and monitoring approaches. For example, it is easy to connect sites supporting data management & analytics required for adaptive trial designs.
The Verdict
With the advancements in medicinal drugs, the competition between pharmaceutical companies keeps getting fierce. Every company is trying to make the most out pharma mobile apps and banking on the popularity of app stores. Well, there's nothing wrong with the approach except that you need to place the patient's need before yours. As pharma app development companies are utilizing this area quite well; market leaders in IT and health industries should combine their minds to form idea pharma health apps.
Coupled with the right technical expertise, pharmaceutical corporations can develop mobile apps for pharmaceutical industries both in iOS and Android to strike the right balance between promotional value and a human touch.
LOOKING FOR PHARMA APP DEVELOPMENT?
From Health to Hospital, Fitness to Pharma, we build all types of apps.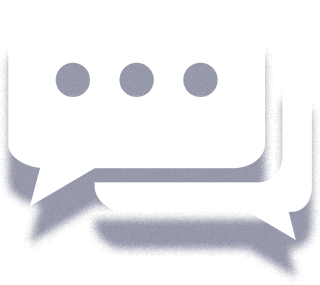 Editor's Note: This post was originally published on Oct 13, 2015, and has been updated for accuracy and comprehensiveness.