A startup begins with an idea that solves a major problem of the human life, making things easier. As a startup, you always try to bring an innovative solution to a problem which was never addressed before. Right?
For that, you might choose any platform a web or a mobile. But as most startups love to bag millennials as their primary customers, they go the mobile way. You have both Android and iOS to choose when you go the mobile way, it's here most startups go wrong. They attempt to try out both the platforms (iOS and Android app development services) at the same time.
[bctt tweet="Startups spend a lot for all platforms, spending above their budget. They try to build for all platforms which is something very wrong." username="@swarnendude"]
After startups fail, again they are left with the same question, "I don't know where to start." ????????
When it comes to helping startups, I think Innofied provides a better way to start by laying down simple guidelines –
Maybe on building MVP of an app, OR (Read to know more)

Choosing the right platform for mobile app development. OR

What next step to take after building MVP? (Read to know more)
We want to ensure that every startup who work with us have a great start. As choosing the right app platform is a difficult task so we have tried to highlight the pros/cons of both the platform. We already discussed iOS app development guide for startups, so it's time to discuss the android app development services in detail.
Let's begin.
Android app development services are progressing by leaps and bounds and bound. Currently, it enjoys 88% of the share of the worldwide mobile market. The rising number of brands are using this platform to build custom Android apps. This, in turn, has increased their revenues considerably and resulted in improving the business.
To address the question, "Where to start if I am building an Android app for my mobile startups?"
– Here I go with a quick guide to build a mobile app startup on Android platform. I prepared this guide based on my conversation with Android Consultants, entrepreneurs, and startup businesses who had been a part of our active projects.
Take a glass of eggnog and relax. Since my post will be long but will be the easiest guide for you to get started any time of the year. But in case if you have gone through some of the steps already, you are free to skip to the next one.
How to launch an App-based Startup?
Here are the easy steps to begin your android app development for the app startup which you wish to launch.
#1. Validate your Android app
Before you hire android app developers to build an app, the most important step is to validate your mobile app startup idea. It is important for your app to resonate with your target audience. Until the first set of customers buy from you, the idea is still a hypothesis.
Go to Google Keyword Planner, see what people 'type in' to get a service or support for the problem which you intend to solve through your app. Build a landing page that highlights your app idea and seeks users who will show interest through an email signup.
Simply build an MVP that gives users something minimum to get started and understand the value of your concept. That is what Dropbox exactly did and garnered popularity.  
#2. Build Your App Wireframe
Once you get your android app idea validated, it means you've something to offer your audience. Now it's time to add detail to your product on a document or use a wireframing tool. And include the flow of how the user will navigate the app as well as all the features you envisioned.
This will help the android app developers to have a sound knowledge of your expectations.
#3. Remove features that you can exclude in the first version
Take a look at the flow, features, and prototype and find out the features that you can remove from the first version. Ask the Android Consultants which are the "nice to have" features and push them to the last version of your app. Well, we at Innofied often ask our startup client to get into a quick 30-minute consultation to get started and make smarter moves when it comes to mobile application development services. 
Your motto is to get it out to the market quickly. So every Android application development company asks the startup to instill "must have" features in their first versions.
#4. Design your Android App
It is common for the startups to ignore the design and looks for their apps. I have seen our Sales Guys jotting down the design requirements as LESS FOCUSED, whereas the stress and focus have always been on the DEVELOPMENT.
Ask any startup, they'll brag and say – "We need to be good on quality, looks hardly matter." I guess all those guys should look up to popular app revamps like Skype, which earlier had the features but now they have the looks too.
Mobile app design is not just about the look, it is also about how a user will experience your app.
#5. Prepare a small pitch to approach technical co-founders
As soon you've got all things covered, prepare a brief and share it with an android application development company to get an estimate on timelines and development cost.
The pricing should not be the lone factor. You will not like to possess a monkey, but I bet you will get one in case you throw peanuts. 😉
https://www.innofied.com/what-is-the-cost-of-app-development/
The pitch must have a brief about your android app, the background, context, your customers, a typical use case, wireframe and monetization in details.
#6. Now it's time to hire android app developers
Look for Android app development services who have a great design team and a scalable team of android app developers. While hiring app developers make sure you check the credibility online and look into the portfolio of the apps they have created. If you like their works, then there are chances to get a classy product developed.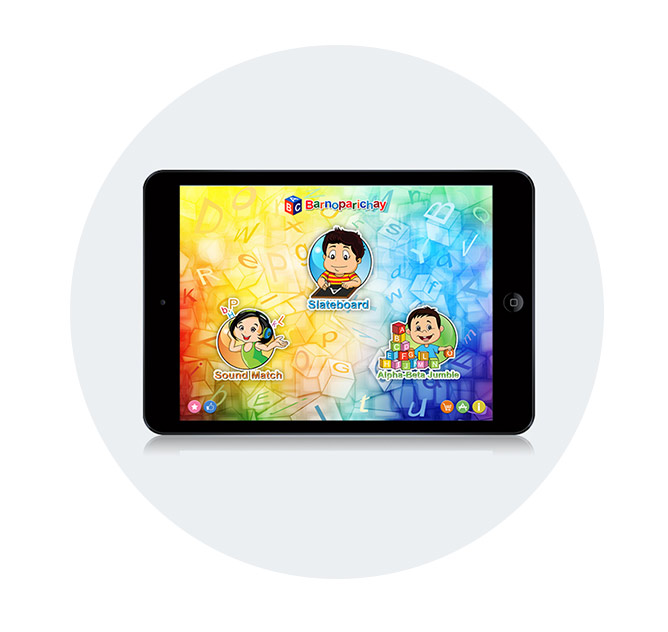 Barnoparichay

– Award-winning Language Learning App

Barnoparichay is an Award Winning app for language learning that helps kids to learn Alphabets, Number system, and everything related. Currently, it's available in English, Hindi, and Bengali. A Spanish version is going to be released. View Complete Portfolio.
Viapool

– A Corporate Bus Pool App

A corporate bus pool app that runs in Argentina and has clients like Siemens, SAP, Nestle. You can book multiple setas, choose your own routes, track your bookings and much more. 100% secured commutes for corporate travelers. View Complete Portfolio.
Octopull

– Award-Winning Real-Time Messaging App

Awarded the BCI Lab Award in Chile, we have developed this incredible real-time messaging app for our client. With chatbots to coordinate with the team, you will find this enterprise task manager available in App Store and Play Store. View Complete Portfolio.
Things to do after you hire android app developers
After you hire developers from android app development services, make sure you concentrate on the design development. And must take care of these things.
Register a developer account with the respective app stores who will be able to sell your app through their platform. Android app platform charges $25. You can also register as an individual or in the name of your company.
Set up the analytics to track the number of downloads, user engagement, and retention of your android app. You can use

Flurry

or

Localytics

which are available in both free and paid versions.

As soon as your app goes live on the app store the behavior of the first set of the customer will throw insight on how to improve, or which bugs to fix and enhance your android app.
Find out if the android app development services you have sought is providing you with post-development support. Like we provide 1-3 month of free support (as per the projects assessment and scope defined)
Why Choose Android App Development Services Over iOS?
Android app development has much to offer when it comes to startups. From open source availability to easy-download option, Android app development services has much to offer in comparison to iOS platform.
Some of the basic advantages that make android application development a preferred and common choice among mobile app startups are –
#1. They are an open source platform – You will find the SDKs and development tools for Android are FREE. This lowers the cost of development. However, developing your own app is again like the throwing peanuts to get monkeys. It is better you seek the help of an android application development company to develop a useful app.
#2. Comes with flexible customization methods – Android app development service providers like us often tell the startups about the viability, flexible customization option they can get with android app development. Since it is in open source, so the kits support enough APIs for app development, which developers can use as per business needs.
#3. Has a better development scope – Comes with a predefined development scope that is well evident from the market share they possess currently. They have a better market share in some established regions of US as well compared to iOS. So think well before you choose between an iOS or Android app development services.
Look for Android app development services, who follows the best practices, and stick to it like a die-hard fan.
Bonus Read: Top 13 Android App Development Best Practices We Follow at Innofied
#4. A quick and easy publicity of your app – The best part which a startup can enjoy with android app development is the freedom to publish and share your apps on third-party stores or platforms beside Google Play this is able to give Android a competitive edge against iOS platform.
You will also get some paid options available for the apps in order to increase downloads paying a nominal fee. Although, Google Store has online traffic options, posting app reviews and ratings which increases your chance of having great downloads.
#5. Faster app approvals – The best benefit of android app development is the faster rate of app approval compared to iOS apps. Apple has laid down strict principles which are hard to abide at times.
Myths to Bust When You Develop an Android App
Some of the best myths that you need to bust before you hire any android app development services to act as your technical co-founder.
#a. Don't think your job is done after you develop an android app.
You have validated your idea and you hire android app developers to build your product. They work hard and makes your app live. And you think the job is done.
Well, you're wrong. Building an app is one of the easiest things in your journey. But the toughest part of the app development is to get desirable customers to the app consistently. You need to have a clear marketing plan and focus on acquiring customers.
#b. Should not ask your validation
If you are asking for a feedback ask from some real users. Do not take advice from someone who does not need to bear the consequence of it. Believe in someone who used or someone who has paid for using the app. His or her comments are valuable.
#c. Don't raise money before you validate the app
We know that raising the fund is one of the toughest jobs. When you intend to build your mobile app startup, you should not get a VC before launch. The startup ambitions of your must not be dependent on the VC you get, but rather your determination to become an entrepreneur.
A Quick Roundup
The android app development cost is comparatively lower than iOS app development cost. Why so? Well, the open source technology allows flexibility in customization. But when you hire android app developers make sure you have done your homework.
Validate your app idea

Prepare a wireframe

Remove the excessive features from the app in their first versions

Prepare a pitch for your android app development services

Do not ask for VC funding before validating the idea
We can make this task easy before you knock the doors of an android application development company. Make sure you have things like budget, wireframes, idea, target audience etc well documented. And to ensure you're just right, here you have a worksheet to get prepared.
Download this worksheet and let it act as your scoping tool. To make it less fussy you can always take a printout of the worksheet and pin it above your work desk.