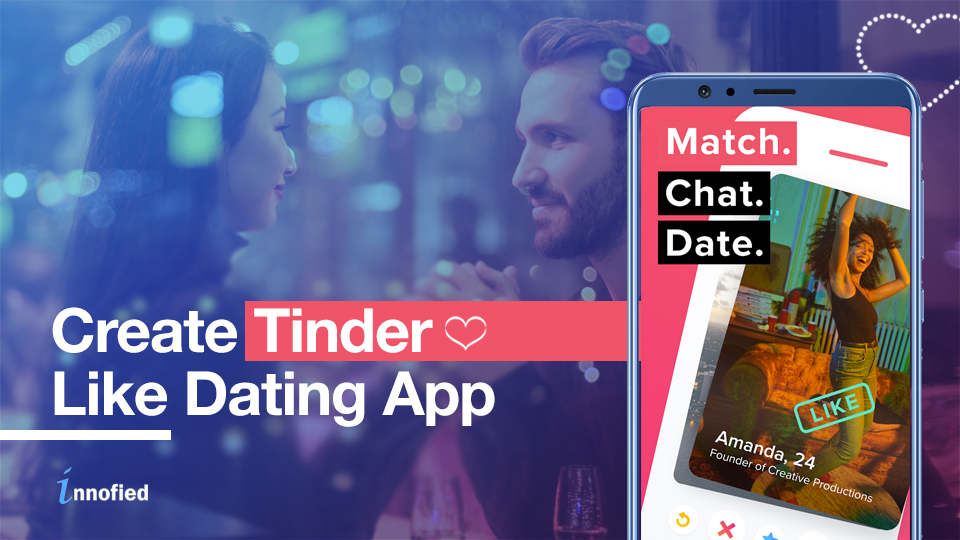 The Best Guide To Create Tinder Like Dating App
According to stats, approximately 27% of relationships worldwide have transformed from online dating. So, we can finally say that the phenomenon of online dating is no longer a taboo.
Estimates say that around 20 million matches have occurred on dating apps and websites all over the world. And this stat tells us of 40 million people who are a part of this phenomenon.
And I have no doubt about the fact that with the growing economy of on-demand apps, these numbers are going to increase in doubles and quadruples. So, if you want to create tinder like app to help the singles in finding their bae, I guess, this will be the best time for that!
It has been predicted that by the end of 2031, approx 50% of married couples across the world would have their first meets online. On an average, an online dating service user experiences a humongous $243 expenditure in such apps and sites, per annum. And for the dating services, average revenue per user (ARPU) currently amounts to US$4.30.
No doubt, smartphones are the future now. And 48% of all online dating service users access it through their smartphones. But before you ask me about, how to create tinder like app, let me tell you about how apps have transformed the dating world. And why startups want to develop Tinder, Swoon or Grinder like dating apps. 
The Dating World Is Transforming!
With such a platform that covers all that man can imagine like,
posting pictures of the meal you had,

creeping up on the life of your friends and even unknowns,

expressing your frustrations in 140 characters

and even putting on dog ears just for the sake of fun.
It ain't a surprise that man today requires an app even for finding love.
And this is why "find BAE" apps are in trend nowadays. And it is of no surprise that the online dating app industry has grossed $2.2 billion with an amazing ROI of $381 million in 2016.
No doubt the market to create tinder like app is hot! But what is more popular among users? Websites or apps?
Websites Or Apps: Which One To Opt For?
Website vs Apps! The debate is no longer of a surprise. But when it is about the dating, I would have opted for the apps. Trying to figure out the reason? Let me tell you.
There are a number of reasons. Primarily, a website is not quite accessible compared to an app. Other than that, you are never away from the app as it is in your darling, your smartphone. And that's why you can respond to the push notifications quickly. This is also a reason why dating apps are getting popular compared to the dating sites.
Research says, 4 out of 5 people prefer finding their 'bae' through their phones. And this is legit.
Hence to create Tinder like app is more revenue-generating compared to websites. Even there are a variety of apps down there in the market like the LGBT dating apps, serious dating apps. Even like-dislike based dating apps are also available nowadays.

Creating apps are now easy. So, if you wish to create Tinder like app, all you'll require is hiring the right developers for your purpose. Just keep in mind to make your UI & UX as addictive as possible to keep your users stuck into it.
Let's give you a quick tour of the apps that are ruling this industry.
The Best Of Dating Apps
Dating apps come in different formats — swiping left-right, shorter profile vs longer profile etc. And when it is about choosing the right one for personal usage, things get confusing. No doubt, users can sign up for all of 'em, but that's quite frustrating as their phones would get gunned down by push notifications that would make their life miserable. Fortunately, a recent survey told us about the most popular dating apps among the US singles in 2018, which is gonna be a huge time saver each time whenever a potential user makes up his mind to download a dating app.
A tech company ReportLinker performed a survey among 501 people in the US aging between 18 to 64 who were singles, widowed or divorced. And when it is about the popularity of dating apps, people who date online, told us that they belong to 2.4 websites on an average.
And the reason behind this? People have different motivations for this — some of them just look for hookups whereas some might be looking for a significant better half.
Here, I have prepared a list of dating apps that were the most popular among the users.
Ain't you familiar with this name? Yes, you should be as Tinder came out as the most popular dating app with 42 percent of mentions in the survey.
The number is even higher amongst millennials with a humongous 70%. And it absolutely makes sense. The app seems to be continuously updating with new fun features like being able to "Super Like" a person.
Match appeared in the second place in the findings with 32 percent of the mentions. It has a very easy sign-up process. The user doesn't need to log into the app via Facebook. In the sign-up process, the users need to add some photos and answer some questions regarding their gender and preferences. Post that the users require to create a username along with a  password.
Match is another Tinder like app and has an interesting feature which they call "Missed Connection".
Plenty of Fish a.k.a. POF is the third most popular dating app among the online dating service users in the USA.
Just like its competitor, Match, a user doesn't need to link their Facebook account to their POF id. This means you can stay anonymous and login via usernames other than your actual name, which definitely has its perks.
And the fourth amongst the most popular dating apps is OkCupid (OKC).
Ok, so now this app has something different to offer. It doesn't let its users log in via anonymous usernames but use their first names. Other than that, OKC is well known for their suggestion of questions that work really well as conversation starters.
Looking to Create Tinder Like App? Features To Keep In Mind
If I ask you, why are dating apps so addictive, you might say that the innate nature of human beings to seek companionship is the reason.
But what if I ask you why are dating apps so appealing, what would your answer be then? Let me tell you something.
When it is about Tinder, it is the incomparable user experience. Choosing the people you like or dislike just by swiping them away in particular directions is, no doubt, the ultimate USP for Tinder.
For OkCupid, it is the unique conversation starters like, "Is it OK to answer your cell phone while out with a friend or on a date?" which have made it so famous amongst the millennials.
So, here I have discussed the prerequisites to create tinder like app.
1. Integration With Social Media To Reduce Hassles
Letting people access your service just by signing up through their Facebook or Instagram or Google accounts is the feature that can build an early impression to your potential users.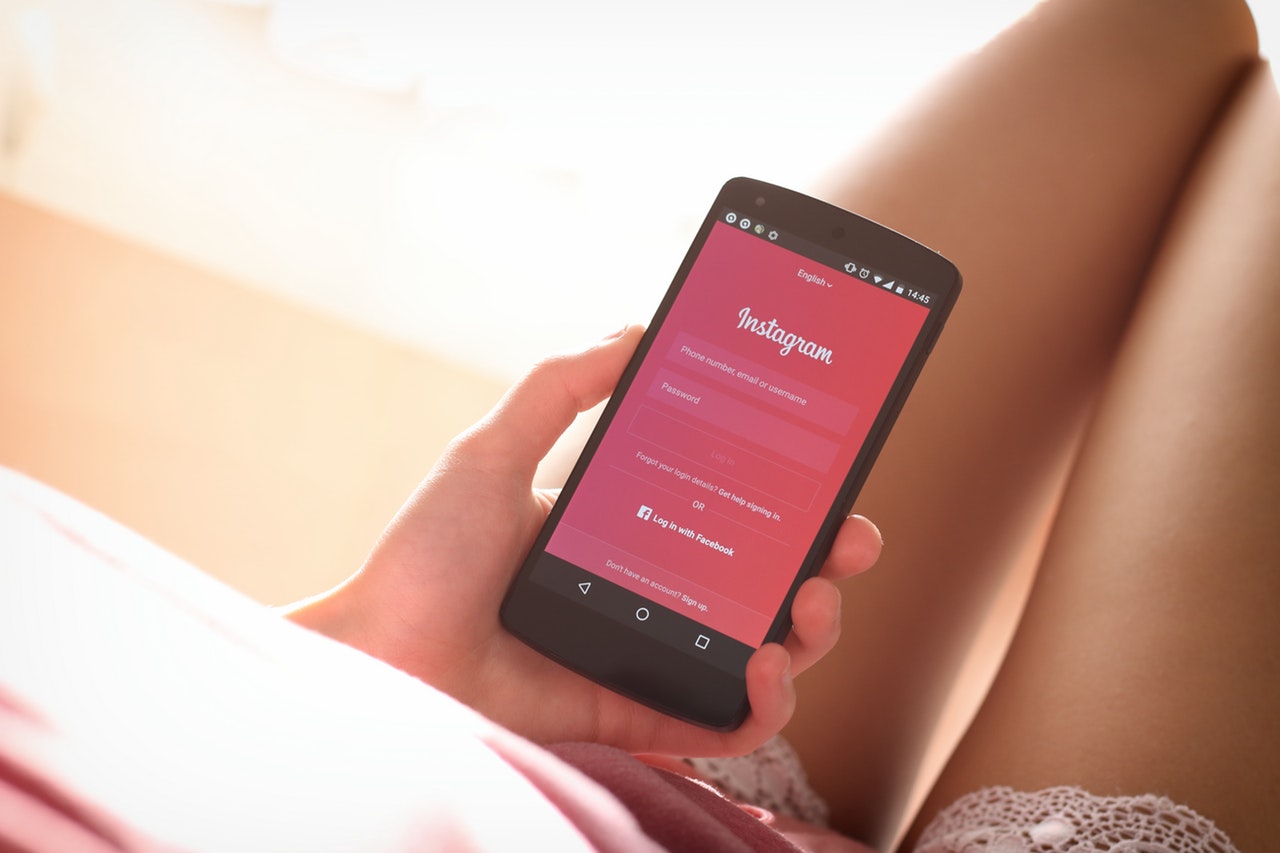 This is beneficial for your app as well. It lets the application collect data regarding the likes and dislikes and access to the friend list of the user. Making your users log in through Facebook will also allow you to keep away from fake profiles.
If your users, who are a potential match, have common likes, dislikes and friends then it'll be easier for them to have less awkward first meets. And this will increase their love for your app as well. Keep this in mind when you make app like Tinder.
2. Old School Method Of Creating Profiles? Outcasted.
Don't you hate filling forms? Yes, everyone does. Still, app makers are used to having such a hospital like user-interface. Such interfaces are now old school. Genuine users who have their data already registered in their social media handles, prefer to log in through them.
Yes, you got me right, I'm talking about automation. Successful dating apps have such an automatic process, added with amazing graphics. So, when you create Tinder like app, keep registration seamless.
This is fun, ain't it?
3. Geo-positioning Helps!
If you live in California and the dating app you use is showing you matches from New York, will that be of any use for you? Haha! I don't think so.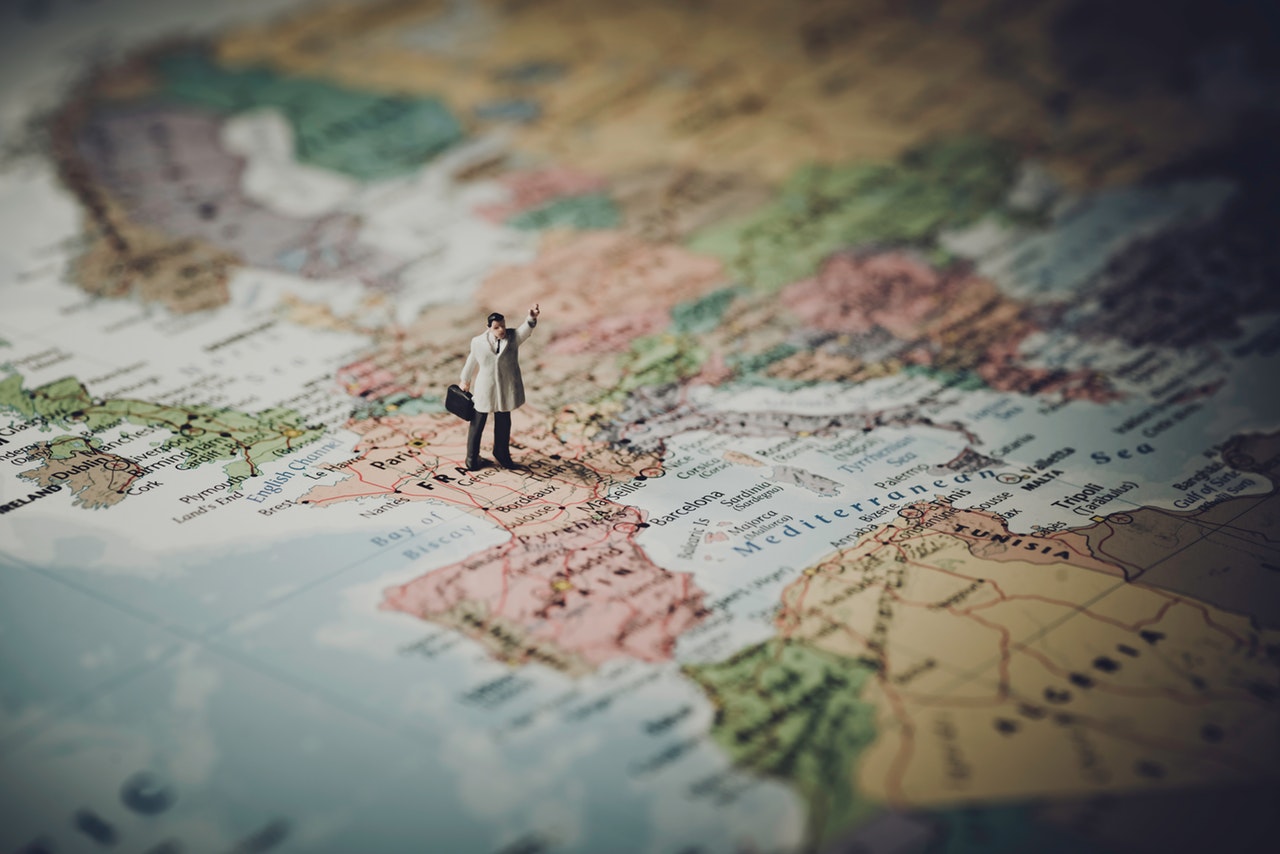 Matching users who live 100 miles away from each other, is of no use. So, it is important that dating apps have location-based matches. Or you can even let your users select their location preferences such as allowing them to set the distance limit for their preferred matches.
Tinder has a paid service which allows the users to shift the location to the place they would be visiting in or would be shifting to.
So, you can see why geolocation is an important aspect when you create a dating app. Let's find more about matchmaking.
4. Matching Making Should Be Your USP!
Matching is all about the internal algorithms that go through the likes and dislikes of the users. Though the dating app algorithm is not that simple. To make a matchmaking app work it important to show users which have already liked the profile before others. In most of the dating apps, users that have a higher number of swipes will be displayed before others.
This technique is important for increasing the number of matches.
5. Messaging Service To Facilitate Conversations
At the end of the day, all you want is to keep your app users engaged with your app, ain't it? And for that, you need to have your users continue to your app even after they have found their matches. And what's the best way for that? Yes, you got it right! It is the messaging facility.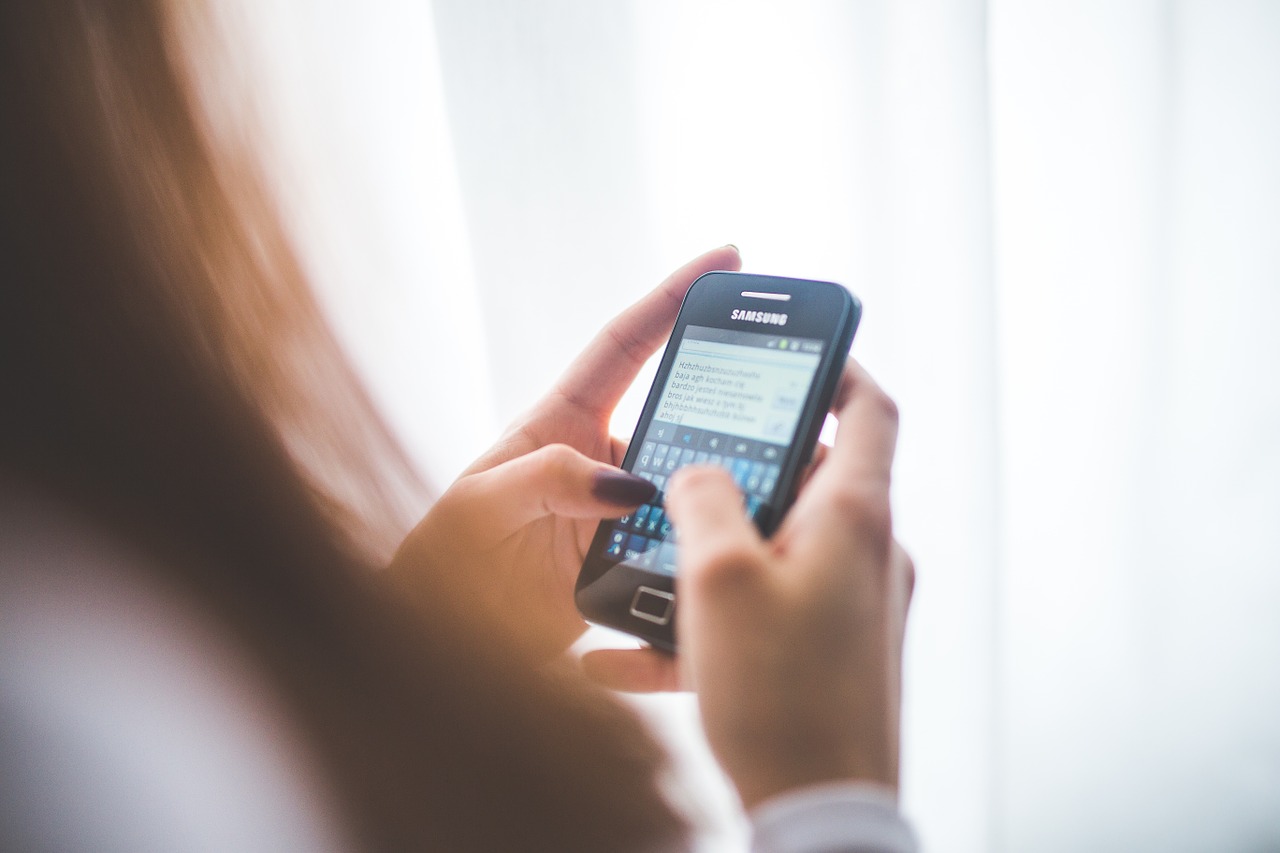 Let your users who are a match, strike up conversations through your app rather than looking for some other app to build up the romance. And for that, you'd require a chat box.
It is even safer for females who use your app. If in any case, they face such instances of ill-treating or facing abusive behavior, they can directly inform the admin panel without sharing their contact details with the abusive user.
This is where the in-app messaging service comes into action.
6. Push Notifications To Keep Up The Fire
Push notifications are an inbuilt communication bridge found in smartphones nowadays. They allow apps to let users know about real-time activities. These are usually sent in form of short responsive messages.
Your app users need to get notified when there's a match. And this is why push notifications are important when you. So, when you create Tinder like app.
If you were a dating app user, I don't think you'd risk missing out a possible romance. So, why let your users face such instances?
Making Moolahs From Dating Apps
In the end, it is all about moolah, right?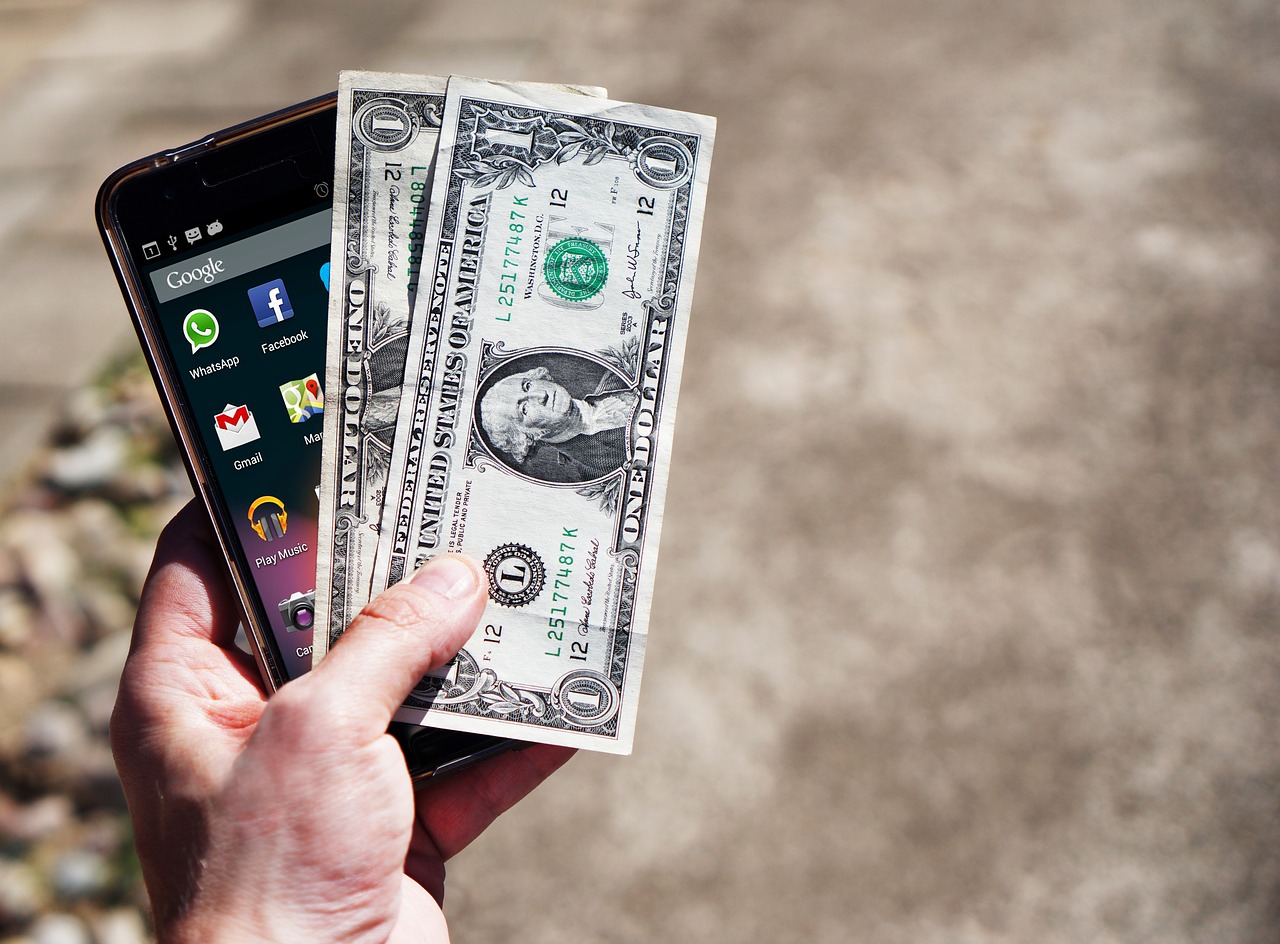 And that's why monetization has been an issue with dating apps from the very beginning. And this has been increasing with the occurrence of the huge war over providing users with the best service.
On an average, a user spends 90 minutes on a dating app each day building the huge revenue for such apps. Though there are risks as well.
Here I have discussed some ways of making money when you create Tinder like app:
1. Subscription Model: This model lets users access premium features on a monthly, quarterly or yearly basis. Indian dating app FLOH is an example of such a model. It guarantees at least 10 one on one introductions.
2. Freemium: Dating app giant Tinder uses a freemium revenue model. In this model, all basic features are unlocked for a user and the premium services are available only for them who have paid for those.
Tinder has two of such facilities which they call, Tinder Gold and Tinder Plus which gives let the user access bundles of features.
3. Advertising: Advertising on a dating app can be risky from the app owner's end. Users usually dislike ads popping up multiple times while they're busy seeking for their "bae" over their preferred apps. This advent might lead to uninstallation of the app.
Though ads that don't occupy the whole screen can be a way to earn moolahs and keep your customers at the same time.
4. Third Party Services: Providing services like booking cabs or getting a table in a preferred restaurant with special offers or even booking movie tickets can be a way for dating apps to stay in the long run!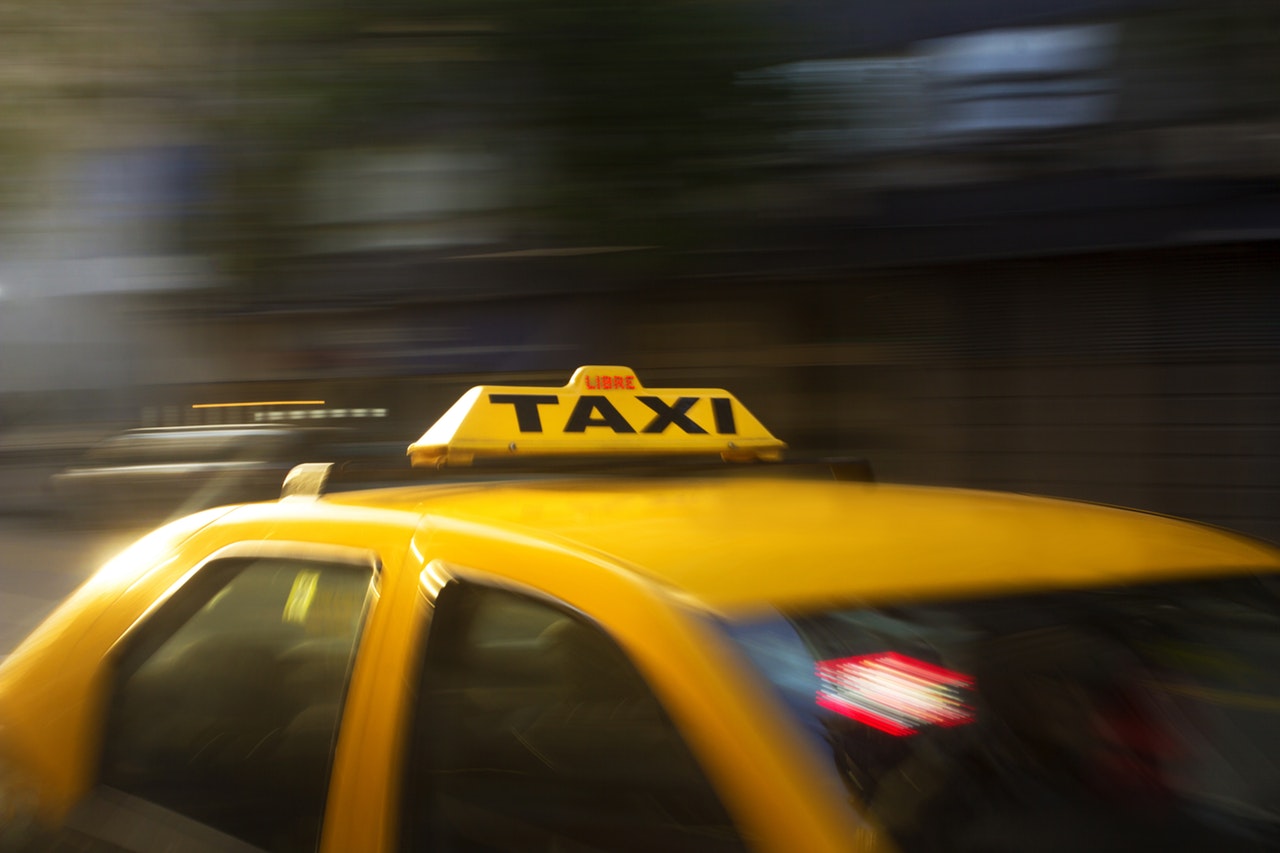 How To Create Tinder Like App And Be the King?
Despite being a promising field, online dating app domain has not seen any unicorns yet! It is pretty understandable that there is no winner.
The article that you have just completed reading is just a brief guide about how to create tinder like app. It ain't like you have to add all the features that I've mentioned above. Though whatever you are trying to create, must be done enough to stand apart from the ordinaries.
Dating apps have made the cumbersome process of finding a perfect companion as easy as swiping left or right. They have paved a way for the startups who wanna build on demand apps and are looking for the perfect sector to step into.
Wrapping It Up!
No need to pressurize your mind, just go through the apps like Tinder, OkCupid or Match and find the desired type. Though if you are planning to create your own genre of dating apps then don't think twice before contacting us. Here at Innofied, we have a team of developers who can give you the best output possible and are pretty efficient as dating app builders.
In the upcoming years, the dating app sector will be looking for a massive revolution. If you wanna step forward, this might be the perfect time for you to step ahead.
Have an idea? What are you waiting for? Go ahead and get a quote to create Tinder like dating app from us.