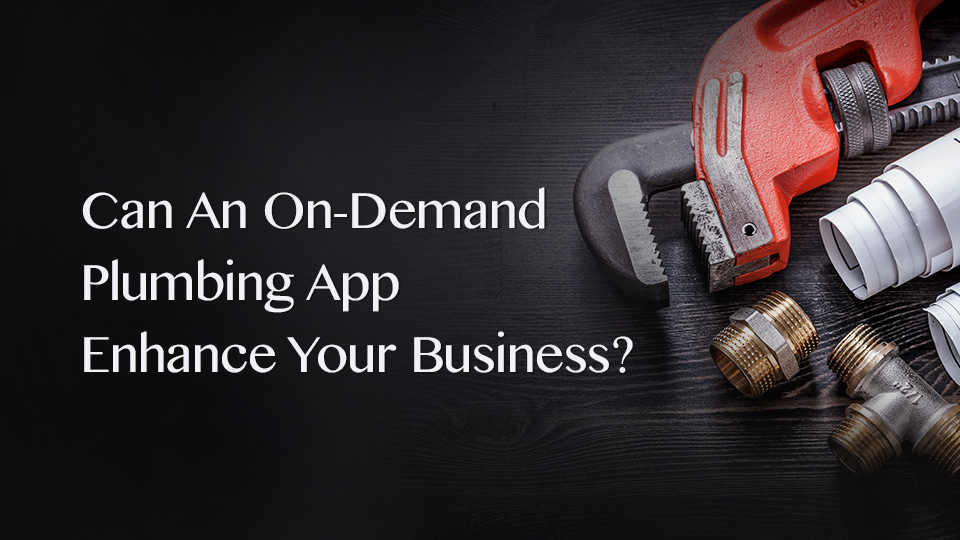 Can An On-Demand Plumber App Enhance Your Business?
Oh gawd, that leaky cistern, not again! It happens so untimely. At odd hours and you just have no idea where to go.
Leaky cistern obviously needs a plumber to attend. But most plumbers work in a usual hour. If you knock the doors of the shops, you won't find them open before 10 to 11 AM, and it generally close by 8 or 9 PM.
Moreover, plumbers operate individually and that too without support staff. They might not arrive at the right time and can overcharge for the services. This all leads to frustration.
The need of a good plumber is not going to end ever. So what a plumbing business can do is, develop an on demand plumber app that can grow with each stage of success may be like TaskRabbit or UrbanClap.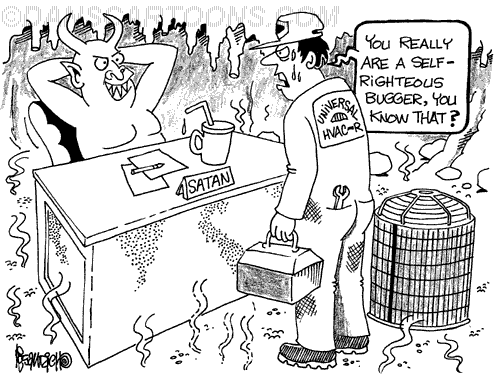 We know it is tough to run an amazing business. And this is where a field service management software comes to play its own game. Plumber app development is the buzzword today, but what is still making the plumbing business owner linger is, features should their app cater, or how to reach out to the target audience?
Two of the biggest query which the plumbing business owner is preoccupied with is "how to choose an on demand plumber app development company?" Second is "how can an uber for plumber be a boon to their business?"
What Does A Good Plumber Do For The Household?
They can install and maintain a system of potable water, drainage, and sewage

They can repair and fit pipes, water supply apparatus, etc.

Even they help with heating and sanitation systems

Check the low water pressure in the house

Frozen line and water line damage is also fixed by the plumber
Now if an on demand plumber app can provide the following service with a seamless flow, then your business is surely going to rock both online and offline. Moreover, uber for plumbers is also beneficial to connect the right plumbers to the customers. To get a plumber in short notice is difficult. But if your customers are registered on the app, they will seamlessly get a track of a plumber at their suitable time, in time of urgency and even book one as per their rating, review, and service catered.
Why Do You Need To Build An On Demand Plumber App?
If you are trying to invest in plumber app development, then here are the advantages which you can cater to your own business as well as customers.
You can start your business just building an uber for plumbers. For that, you do not need to have a brick and mortar business for it. There is no need to have any setup or any area to store in the inventory. (This is a quirky startup business advice!

Connect a number of plumbers in the locality and the people who are looking for plumbing services without any pre-defined boundary.

You can run the on demand plumber app over an entire region, outside your locality and let the user register from any place through the app.

You will find that the commission will not be affected by the use of on demand apps for plumbers.
You can contribute more towards a better way of living with on demand apps for plumbers. So, start validating your app idea today.


However, just with an app do you think the limitation to finding a good plumber will get solved?
Allowing an unknown person to do mundane jobs does not come without risks. Even customers might end up paying more than the job. Might land up in a condition worse than before. You often wonder whether uber for plumber can be an answer.
Yes, with uber for plumbers you can find reliable and handy plumbers. The plumber apps come with ratings and reviews from previous users. The plumber apps is a one-stop solution to all kind of plumbing functions that you have.

Why Mobile Plumbing App Is Better Than Your Neighbourhood Plumber?
With an on demand plumbing app platform, you can hire a plumber anytime you need. With a handy plumber app, you are not required to run after your neighborhood plumbers. Let us see the advantages of using plumbing apps and how it actually works:
The first thing a user needs to do is to build a profile, after which you can manage your current and past bookings.
The users can submit their problem in detail for the plumber to understand the ongoing plumbing issue.
Next, as per availability, appointments can be made.
The users will get a list of plumbers who are available at their allotted time.
Also, the users will get a list of services and the charges for each service.
Users can also avail the benefits of discounts and offers that flashes as push notifications in their devices.
Lastly, users can provide feedback and rating, if they feel like doing.
Which Features Does An On Demand Plumber App Need?
You might be wondering how does everything work. Is building Uber for plumbers a piece of cake? If you have taken a decision to opt for plumber app development, then don't look back and start your homework and research on the on demand plumber app development company.
Most on demand plumber app developers, allows you to check out a demo and let you feel how the app will function for your clients. As soon as you view this demo app and their capabilities you can access how and which features will you like to have in your plumber app.
Bonus Read: How We Create Apps for Various On Demand Services?
However, there are some common features which are must-have for your on-demand plumber app are –
Launch your app in the language and currency preference should be demography based

Let the app work on the basis of location

Provide your personal business branding into the on demand plumber app

Start earning a percentage of the fee for each service provided by registered plumbers in your network.

Have a feature that allows your user to avail plumbers 24X7 and 365 days.

Enables various payment option to choose from – credit card, debit card, cash or

mobile wallets

.

Allow users to share their reviews and rate the plumbers as per their services rendered

What Makes A Great
On Demand Plumber App
?
You might have seen the list of "best new apps" or "top apps of the years". But have you ever wondered, how these apps are better than thousands of similar other apps in the stores? What makes an app great? Is it is their name? Do you think it is the brand who launches it? Can it be a great animation or user experience?
Well, definitely we consider these, but an app is considered great when it addresses these elements –  purpose, audience, stability, and polish.
Let us dig a little deep and find out what can make your on demand plumber app a great one.
1. A common mistake is cramming too many features in your plumber app.
Your app needs to be well-focused on the concept of providing various plumbing services and that too on time.
Consider the example of Uber. If they remove their focus on black service cars in the early days, Uber was primarily, about getting the ride faster. Without the focus, Uber would not have grown as it is today. Uber just nailed it. Now they are able to focus on extra features like safety toolkit, fare splitting which is helping them to stand out in the crowd and beat the competition.
TIP: Begin with a core focus, execute it well and earn the right to focus on extra features in the later phase of plumber app development.

2. Do you know the target audience for your plumbing app?
A great app not only needs to focus on the service it provides, but it also needs to understand the audience. Your app should be appealing to those household and other commercial complexes who needs a change in leaky valves to choking drainage pipes or maybe fittings tiles to bathroom installations. Your idea needs to be unique. Though the kind of plumbing service can be same as issues are pretty common, but the say you provide service, kind of plumber you provide, how you build customer rapport through apps can make it great.
TIP: You need to research on the audience and focus on meeting the specific needs through on your on demand plumber app developers.
3. Your apps should be fast and stable.
Facebook, Twitter, Tinder or Gmail have you seen these apps crash any single day, even if they crash its once in a blue moon. These apps are snappy and offer faster response time. Their users find it easy to get in and out of the app, and take actions in a fraction of seconds.
Imagine your plumbing app, allowing tons of data to crunch, show the expected price of the services in seconds. It's the wow moment of the app.
TIP: App speed is an essential feature. So keep the scope tight and ask your plumber app developers to make it stable and fast.
Is An On Demand Plumber App The Need Of The Hour?
In every household, there is a need for a quality handyman. To help the business the developers of Uber-like apps diversified into the on-demand sector. They are able to bring the best at your doorstep just at the tap of your smartphone. You can now click distinctly solve your plumbing problems.
For every plumbing needs, you will come across dedicated customer care and with app things are getting better. The plumbers you find on this app are well-trained. Moreover, feedback on the quality of the services they render is taken into account to help other customers who might be looking for a similar service.
If you are into plumbing business, be a little haste and take up the decision to make a sound app. Prior to that consider these questions like –
What does a good plumber do for the household?

How an on demand app can help your plumbing business?

What features should be there in your plumber app?

What makes an on demand plumber app great and stand out in the crowd?
You simply cannot be wrong this one! Be quick and validate your plumbing app idea and get started soon!
On demand apps are now the talk of the town and we know how important it is to be on the top. At Innofied, we are consistently working on building great on-demand apps that have resulted in a huge success. If you are planning to get your on demand plumbing app to be built by skilled hands, then look no further. Get in touch with our tech squad today.