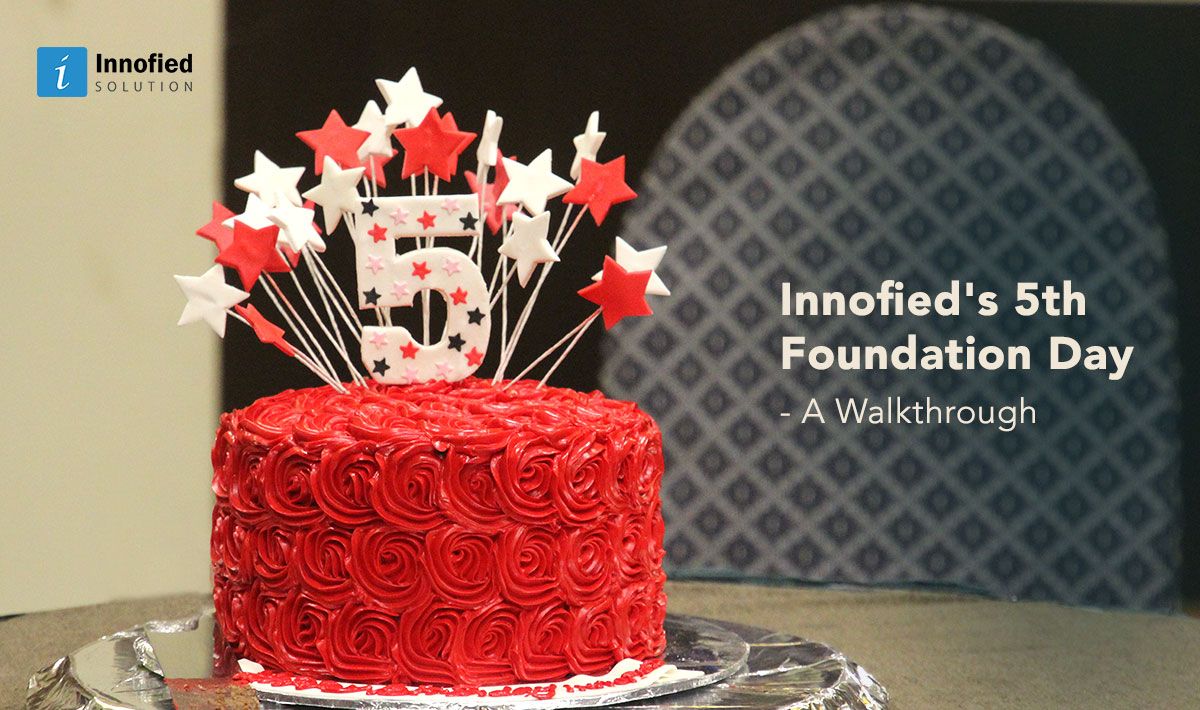 Innofied's 5th Foundation Day – A Walkthrough
Five long years and the journey was not so easy, but Innofied made it. 31st January was Innofied's Foundation Day. With a global presence in Dubai, South-East Asia and the US, two R&D centers across India and a business development in California we just nailed it. Just like every year, we celebrated the day with great pomp and had a gala time at The Pearl Hotel in Kolkata.

When Founders Took the Stage
The event took off sharp at 12 PM with a melodious prelude on Acoustic and Hawaiian guitar played by Abir and Writayan. Then, we listened to a heart-rendering and invigorating recitation from Dipanjan.
We welcomed our Co-Founders to cut the cake and mark the beginning of the celebrations. Then we requested them to say something about Innofied's remarkable journey.
"People say if you survive in the market for 5 years, then you are going to be in the game for next 50 years," said Sandip Saha (Co-Founder, Innofied)
Sandip also acknowledged the hard work of the team, which made Innofied so successful in this small period.
Swarnendu De (Co-Founder, Innofied) was carried away by memories. He remarked how his glass castle of pride, which he owned and bragged for his creativeness, shattered after he saw the creativity of Innofieders during the last few events.

Dance, Melody and Much More
We quickly moved on to the events after that and listened to a great composition. Then we had a Kathak performance by Amrita, who beautifully represented one of the best verses from Gulzar. And we heard a beautiful song of Kailash Kher performed by Manish.
Soon another dancing star, Ipsita took the stage and performed a Bharatanatyam depiction of Shiva Vandana. After a dance, we hummed to the sweet track of "Main Tenu Samjhawa Ki" sung by Suranjana.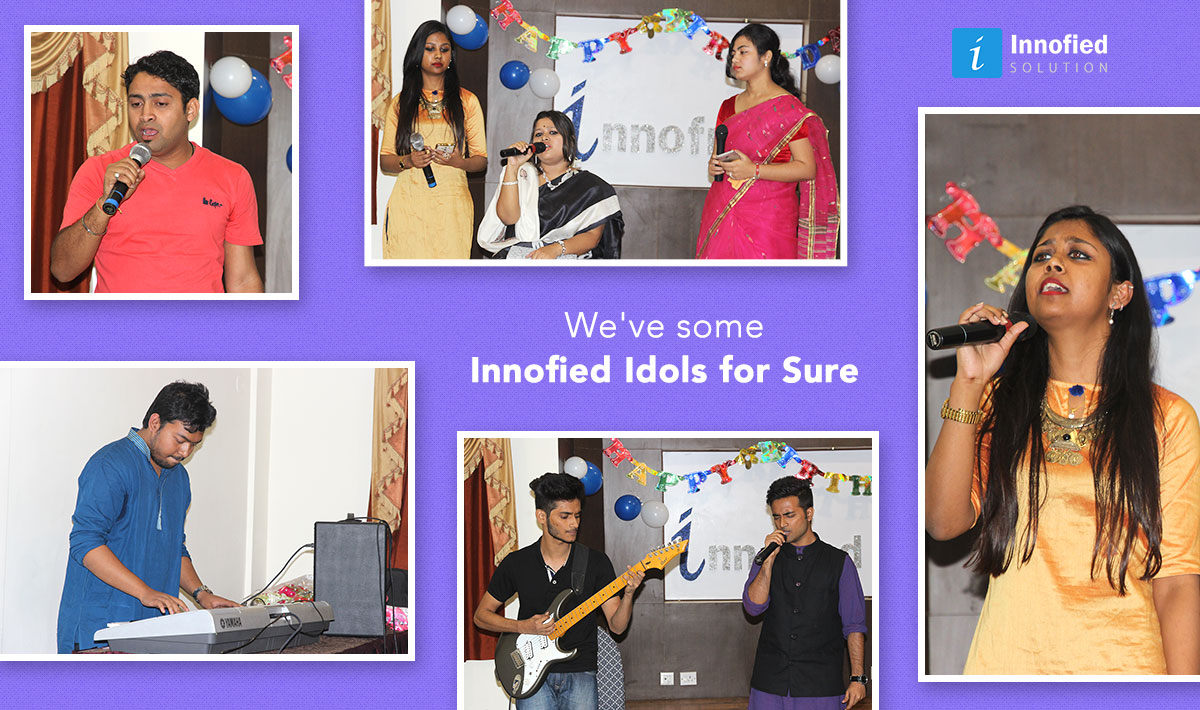 What would be a performance without Bollywood number? Lizina made the whole audience tap feet. After this, we heard Rupal who sang track like Hotel California. After this our self-made poet Pritam who recited his own verses on patriotism.
How could a show be called complete without a proper foodgasm?
After feeding our little tummies, we hardly took a rest, since the biggies were yet to hit. Nidhi, our new singing sensation presented tracks like "Channa Mereya" and "Kabira". To keep the melodious mood switched on Tamodeep played some soothing number on his keyboard.Then, a group dance by our ladies on Kala Chasma made us groovy.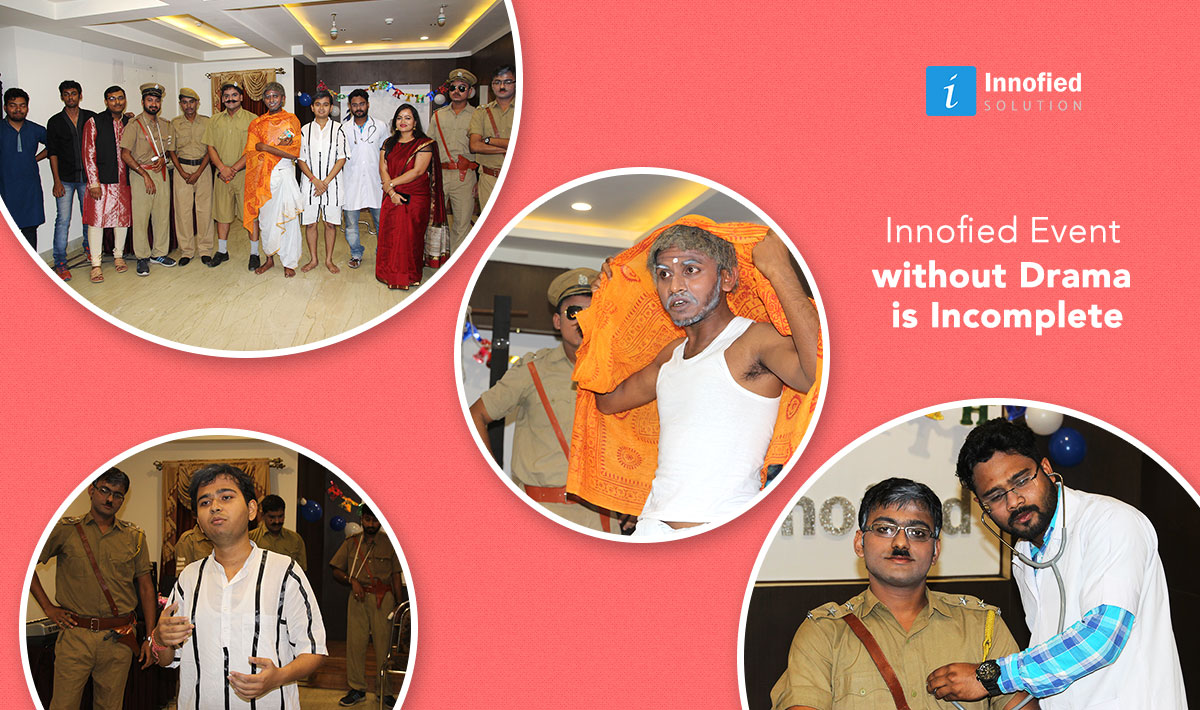 After the dance was a few extempore where our free-spirited teammates performed spontaneously. The biggest attraction of the day was our Drama, "Ekti Obastob Golpo" by Bimal Bandhopadhyay. And after the drama, we had the mixed group dance on all the new Bollywood chartbusters.
Award Ceremony
At the end of the show, we had our Award Ceremony were all those who made Innofied proud in the last few years were recognized with Employee Excellence Awards. The awards indeed had quirky titles and attributes.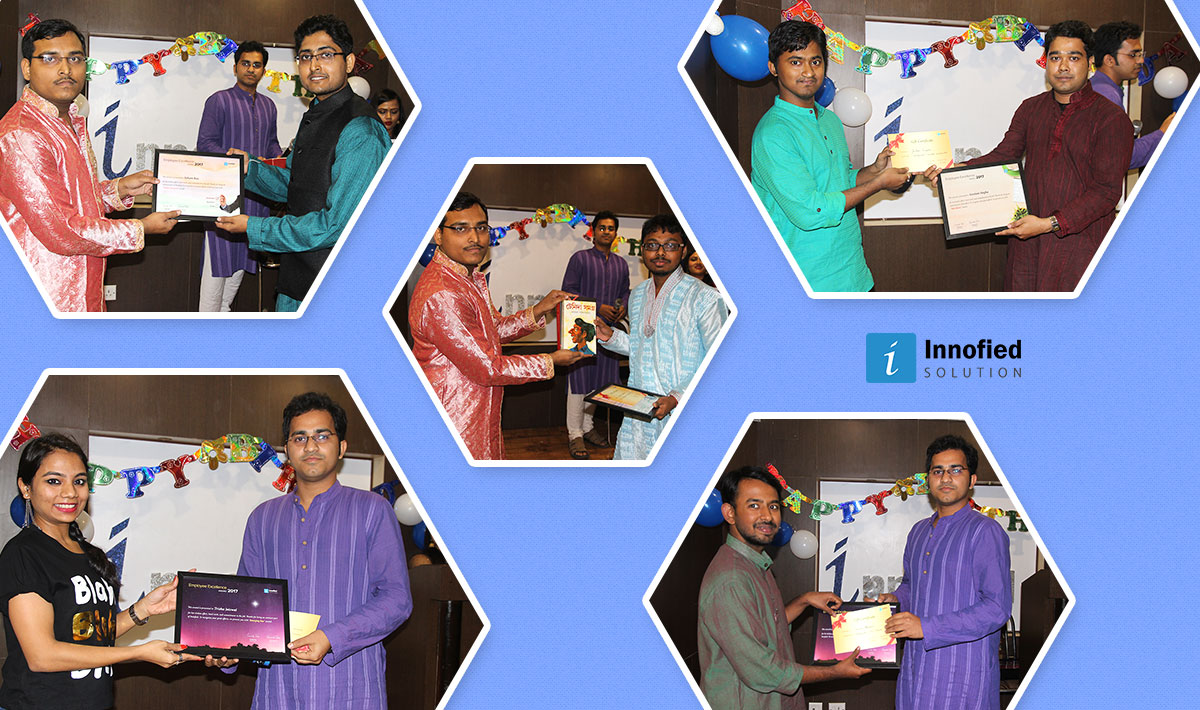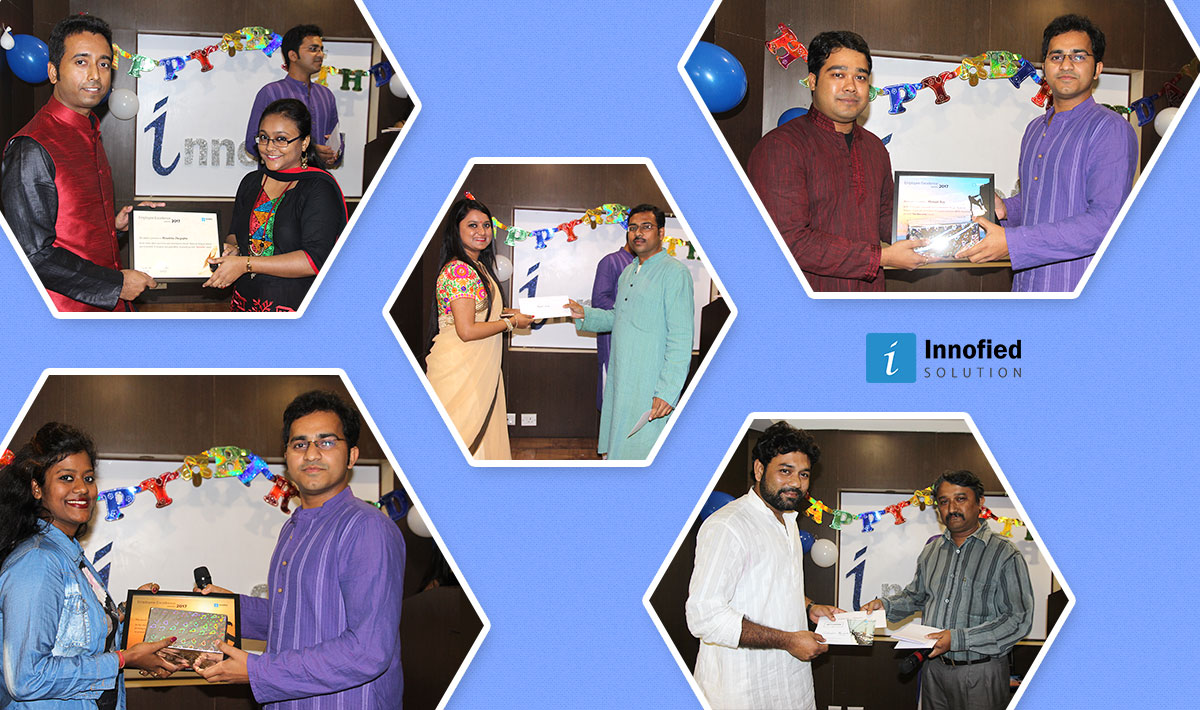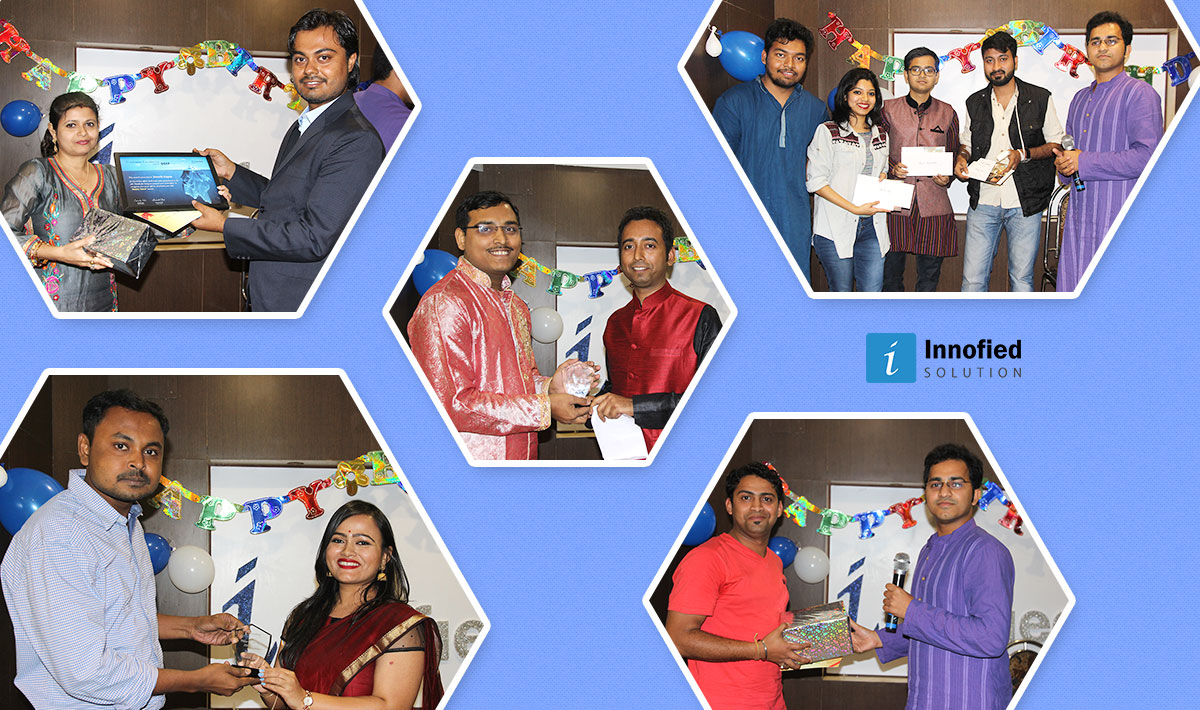 We signed off saying 'thanks' to all the performers, Founders, and Anchors and the cheerful audience whose presence made the day a success.
Enjoy!
---