(Sorry for the image quality. We didn't find time for good snaps, as we were busy brainstorming and making contacts!)
Team Innofied has just returned from Collision Conference in New Orleans and all ready to begin a new session.
We marked our presence at Collision Conference this year with a huge bang. It had everything – a great startup session, countless networking, fresh technology, inspiring topics on the marketing stage and the enchanting Jazz fest! Our trip to New Orleans this April was a real experience.
There were many attendees, more than 10000. We connected and exchanged great ideas, and glimpsed into thousands of keyholes. What got us glued to the event was the ability to share the mass how our organization and works can augment various industries.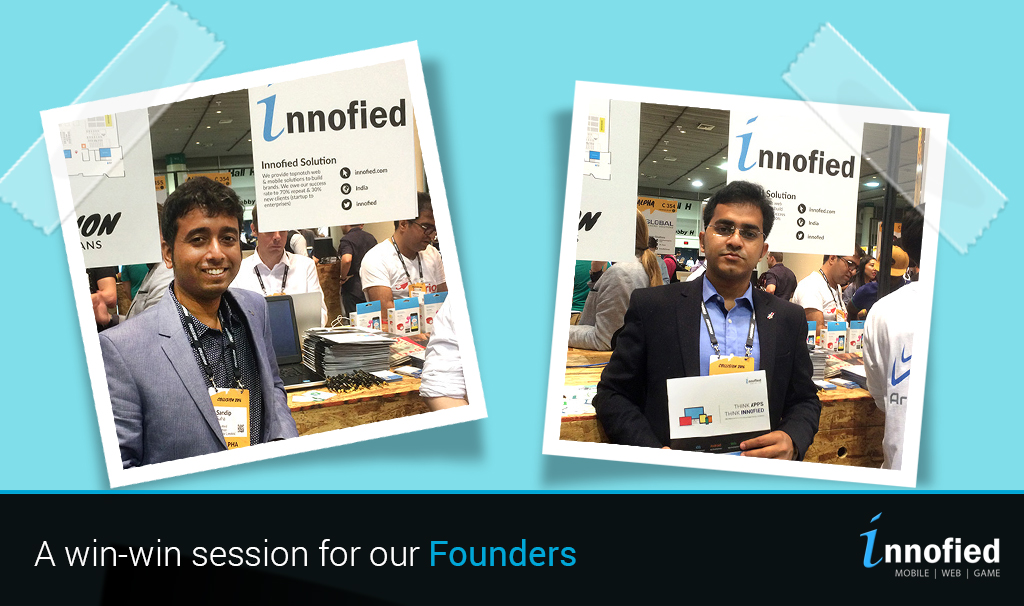 How was our first day at Collision?
The three-day event began with a great Startup session on 26th April. Many young and energetic Startups across the world showcased their great products. Pitched themselves. Took up various subjects like IoT, Cloud, Data Management, Smart Technology, Virtual Reality – what not? The startups deserved PATS for their keen sense in improving products with new kind of technologies. It was great to watch those guys!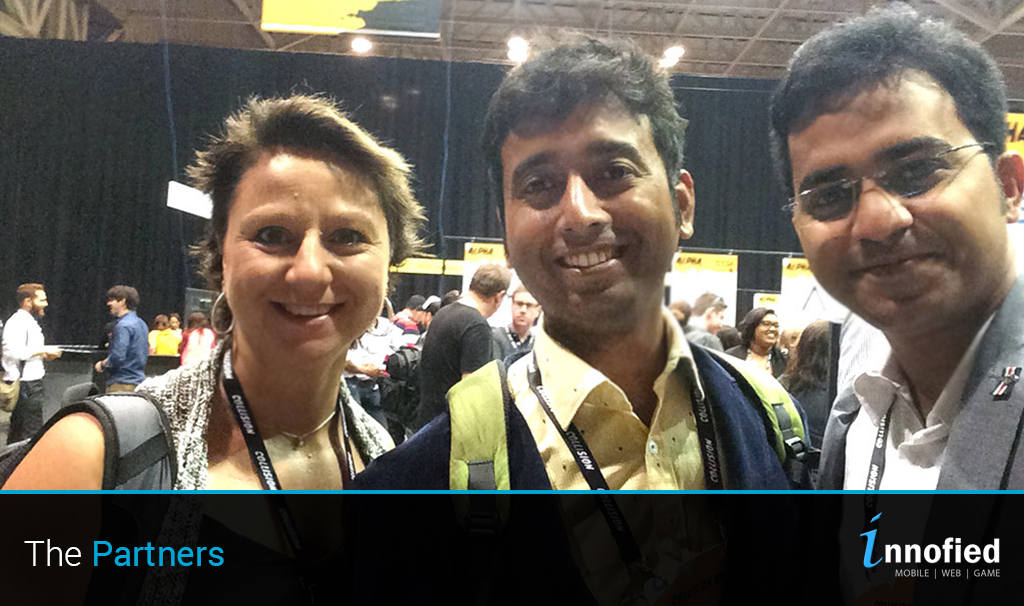 How we hit the day?
Well, 27th April was our day and we were there just on time to set up our booth. Yes, C333 was rocking since morning. At our booth, we had the opportunity to meet with a number of brands, entrepreneurs, and startups to talk about potential work areas in the future. And yes we had our tool Buizzconf at the table – next best event app from the house of Innofied.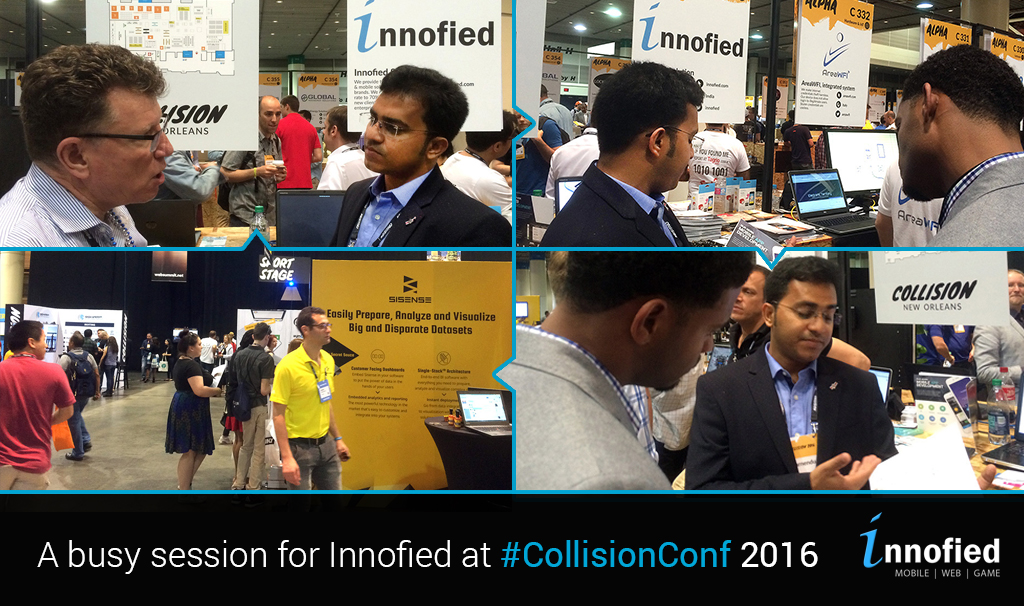 What set us apart in #CollisionConf?
Out there we were not just not like any other product experts. Along with a potential 'product', we had some outstanding 'services' (web app, mobile app, cross platform app development, IoT, Augmented Reality, Digital Marketing and much more) to offer our visitors at stall no C333.
Buizzconf along with our services had conjured many potential visitors at the Collision Conf. We cleared up all the cobwebs in understanding about our product and services and got ourselves rolling.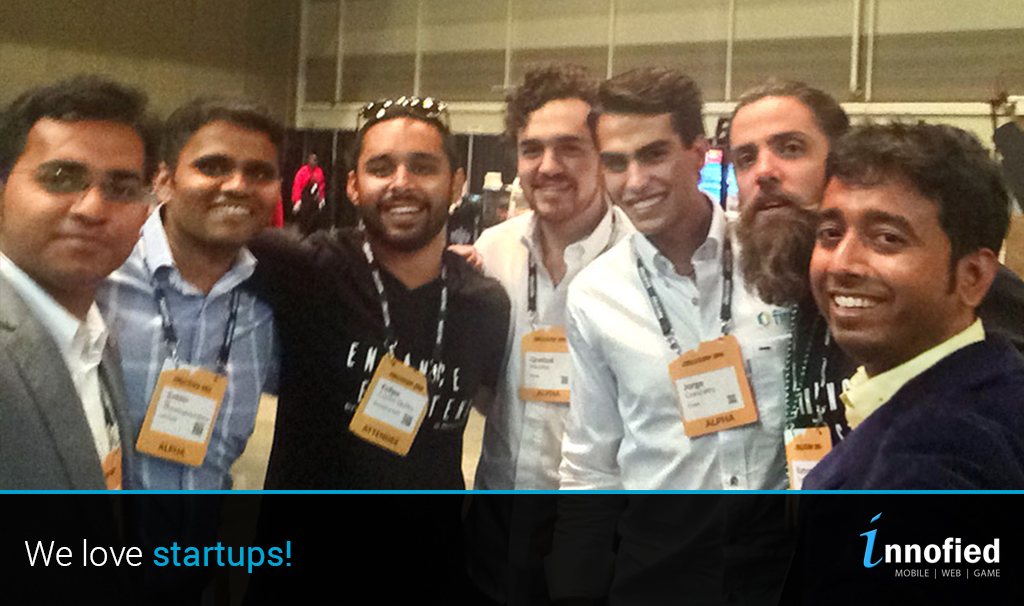 What did our fellow attendees and visitors have to say?
Feedback from a bunch of tech-minded people is of great value, as many attendees were aggressively entrepreneurial. They kept on praising us, they were inquisitive about the kind of work we render and what's our USP. The rush for conference kept us pulling nonstop to back pitching and networking, and the effect is quite visible in our images, you see!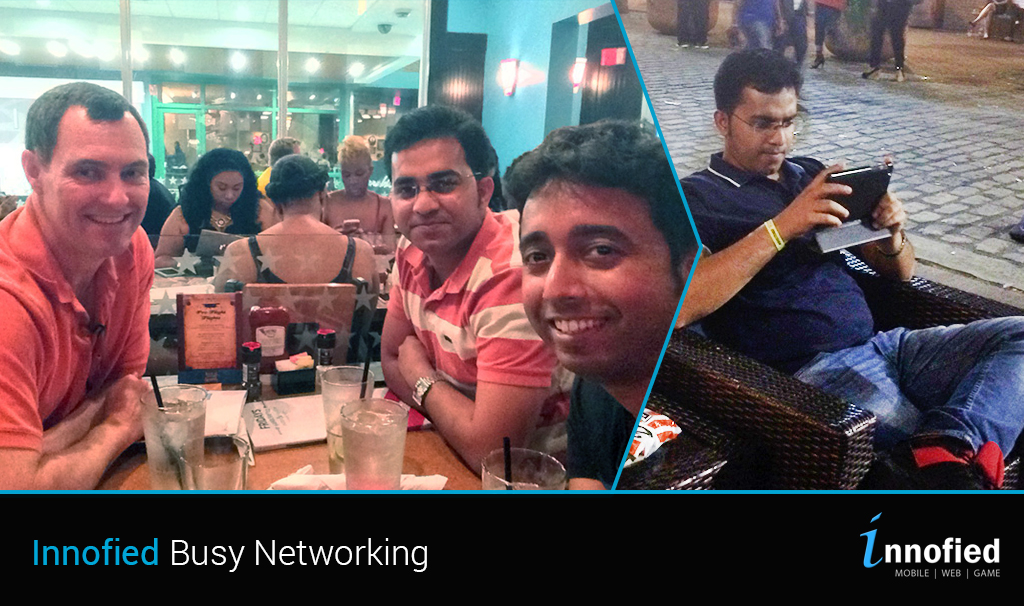 How great was it for networking?
The Collision was great for networking. As New Orleans is rapidly becoming a major player in the tech landscape of the US, Collision gave quite a great attention to networking spaces. We had abundant of techies of all ages to shared late night quesadillas and brainstorm.
Had a great experience with Collision. But you have to know what you are getting yourself into. We researched, outreached and targeted for months prior to the event. You get what you put in and we made it!