Not a long ago, we discussed the two major food delivery models – food delivery aggregators and delivery service with a logistics support. While the aggregator model does not provide the resources needed to deliver meals, the later has the logistics to support deliveries. The features for both the delivery app model will be kind of similar.
So, now when you have got the idea and have planned to collaborate with different restaurant businesses – you got to have the best features in your system that will entice everyone in the loop. Otherwise, why would any restaurant like to partner with you? Ask yourself!
The market is already crowded and competition is pretty high. What should be your USP? How would you get more partnerships? What should be in your restaurant mobile app features or your food ordering system features?
Great features with great UI will make the app easy to use and will encourage more restaurants and delivery service to partner with you. Though we have discussed few of them in the previous article, we're gonna talk in depth now.

What are the most important restaurant mobile app features needed to run my business?
Before we move into the deets of important features, let's find out what you need in your food delivery management software:

App for restaurant owners

App for delivery drivers

Admin website to manage customers, restaurants, payments orders and delivery drivers

App for user, website optional
Saying that there are few mandatory and most crucial features to run your food delivery software. After studying popular food delivery giants like UberEats, Zomato and GrubHub –  we found there are few absolutely important and common features among them. They have a different approach to run their business model yet they are continuously using these to survive.
Though there are a different set of features for customer and restaurant owner, let's start with the customer-facing restaurant mobile app feature list.
A Detailed Navigation Menu and Search Option to Find everything at Fingertips
The first need of any food delivery platform is to collect, curate and display the right data – be it restaurants, meals, address, menu and everything else. So how will you let your user find all of this information seamlessly?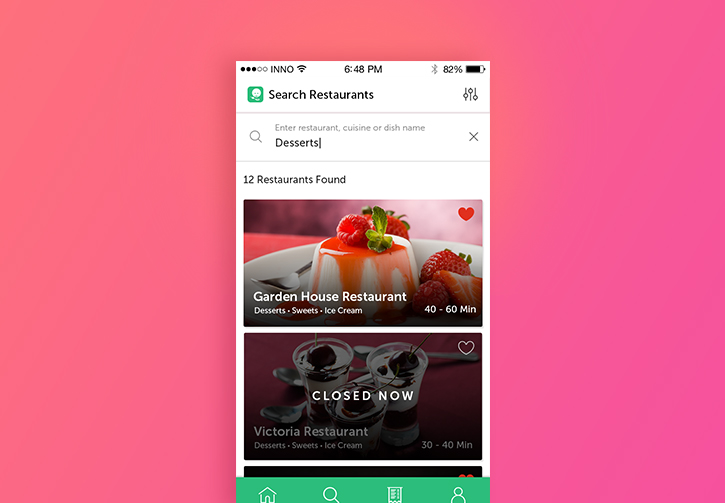 To facilitate the searches, GrubHub has used their semi-public API that collects information from the database. They have a database of more than 10,000 restaurants. We have devised the restaurant mobile app features and engineered our own idea. We have our own closed loop API that connects customers with the entire restaurant listings and food menu. Our food delivery solution has the app integrated with local search and restaurant discover.
You Should Always Provide Accurate Estimated Time Of Delivery
Millennials today are hyperactive. They simply hate to wait. So the idea is to let them enjoy the waiting process. Food delivery giants like Pizza Hut, Burger King etc. have gamified the food tracking thing. They are readily providing the accurate estimate delivery time to customers- the exact time when the delivery will happen. Well, how do we make this possible for our clients?

We have designed and developed our own delivery algorithm that automatically calculates the estimated delivery time. To make the delivery simpler, our devised algorithm produces the shortest route to pick the food and deliver at the customer address. Machine learning incorporates many such factors like delivery location, order volumes, and driver availability to calculate precise arrival timing.  
Why Is Real-Time Tracking Hella Important?
When it comes to tracking, Uber has simply nailed it. They have set new standards for their tracking features. Whether it's Postmates, Pizza Hut or GrubHub, they have started using the Uber's tracking integration. Let's simplify it for you. To integrated GPS tracking, user's location is detected. If you are developing an app for iOS, you will need CoreLocation framework and for Android, you will need Google's Location API to select a given geographical region. This will monitor the user's device and hence the user location precisely.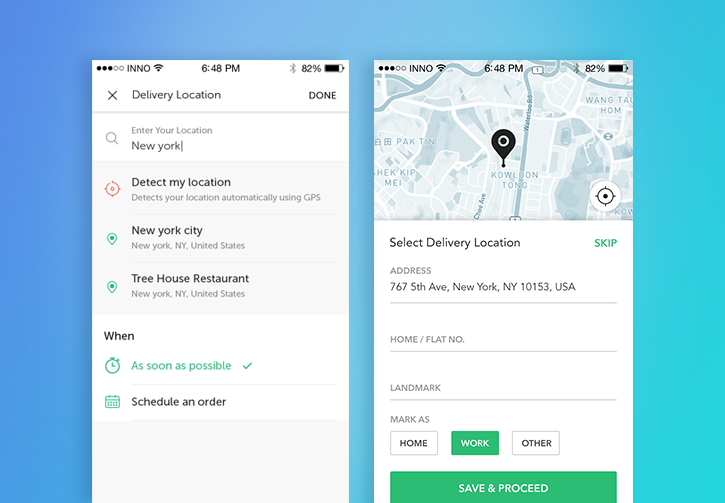 Once, the user location is determined, the driver gets the directions to navigate. MapKit and Google Maps API are popular options to integrate maps for iOS and Android respectively. While choosing the restaurant mobile app features, keep payment integration your major priority.
Choose Secured Payment Integration as Restaurant Mobile App Features
In-app payments are quite common these days. It's hard to find an app that doesn't have the in-app payment option. Paying right through the mobile app is has made lives simpler. So why would the food delivery app be left out?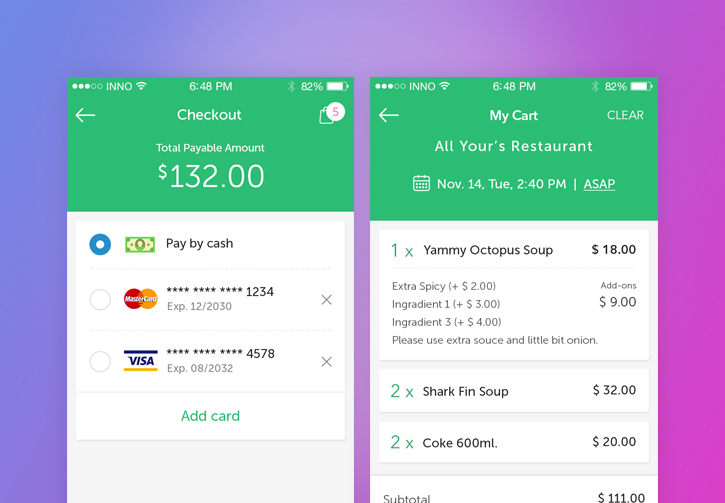 Who doesn't love paying for their order hassle free?
It's your turn to make secure, simple and easy as possible. To make the payment integration easy as pie, count on Stripe or Braintree. They provide the most secure and convenient payment experience. In-app wallets are another popular option to choose. You can link your payment with popular mobile wallets and make it easier for the user.
Integrate Loyalty, Discounts, And Rewards For Your Users
Don't you look for 'discounts' whenever you order online?  Almost 4 out of 10 users look up to different mobile apps in search of discounts or loyalty points. And most importantly, this helps in retaining the older customers – which is cheaper than investing for new customers. So, spoil your users with the choice of rewards and loyalty programs to create branding and retain customers.
To integrate this feature, talk to your food delivery app development company. Ask them how they can integrate rewards and loyalties in your app.
FREE 30 Minutes Consultation
Confused where to start?
Kickstart your food delivery app idea for with us!
That's all for the features that make your app interactive and attractive. Let's go to the intricate restaurant mobile app features that are mandatory for an app to run.
Customer app features
To make sure the customer app runs smooth as hell and does its job – check out what features are most important.
Restaurant app
Navigation menu

Order details

Promotions and discounts

Payments

Restaurant registration

Add photos

Sign in

Update orders
Delivery system variations
As we discussed in the previous article that there can be two food delivery startup models, there are two delivery options: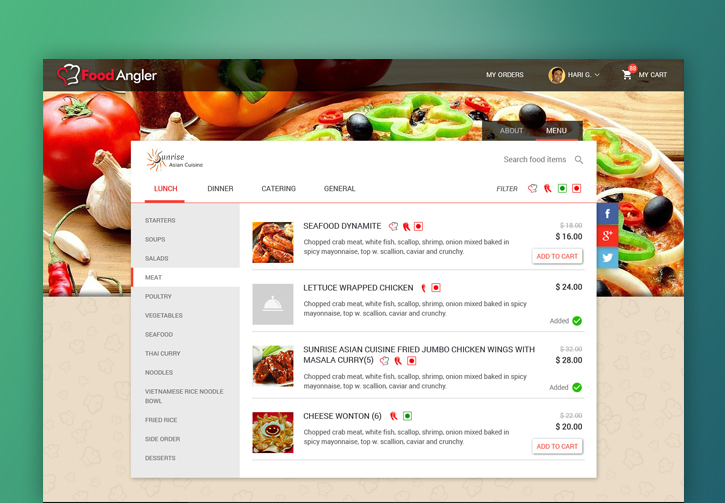 1. Let the third party aggregator manage the delivery of orders – that means you take the responsibility to deliver the order – just like Uber Eats does.
2. Let the partnering restaurants manage the deliveries on their own.
Restaurant Ordering System
For the restaurants as well as the admin, it's important to get complete details of the orders. You must know if the order is in the queue. Let's explore the possibilities:
Check new orders

Accept orders

Order completion update

Cancel or reject order
Wrapping It Up
So that's kinda wrapped. There is always a scope for customization in restaurant mobile app features with your idea. But there are few things that can make your idea a reality. Make sure you are taking notes on the restaurant mobile app features mentioned here. Talk to your food delivery app development company and decide every possibility.
We've helped food delivery startups earn MILLIONS!
Want to know how?