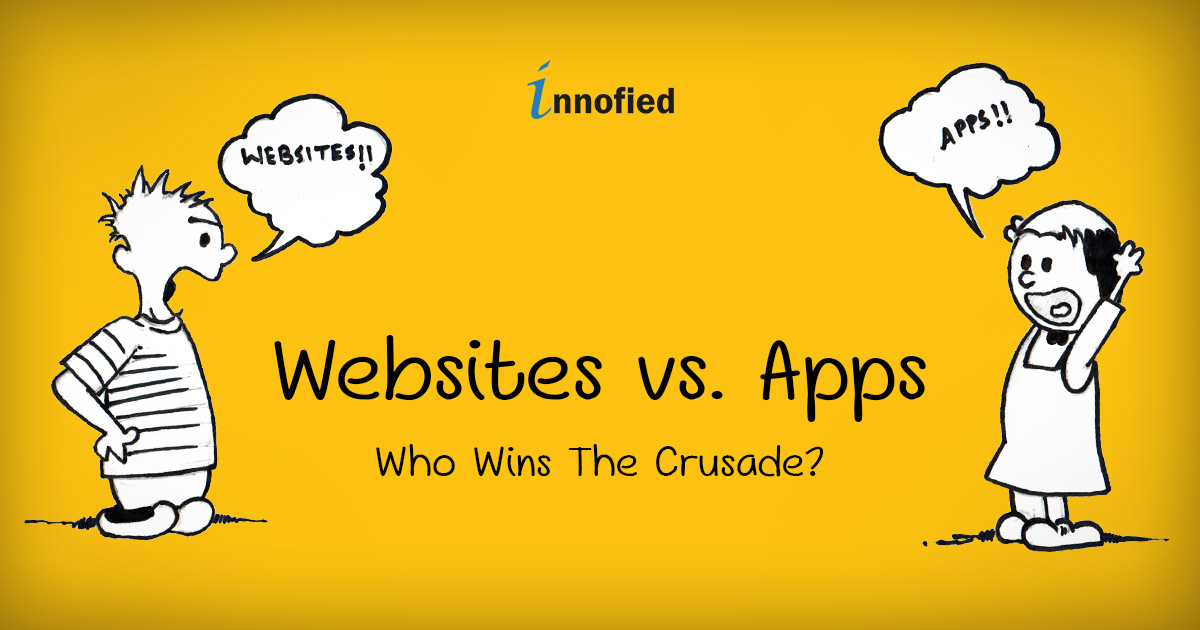 Websites Vs. Apps- The Final Dance Off!
Websites Vs Apps – Ain't It Sounding Like A Heated Debate?
Not for this lady though! She had it sorted. Period.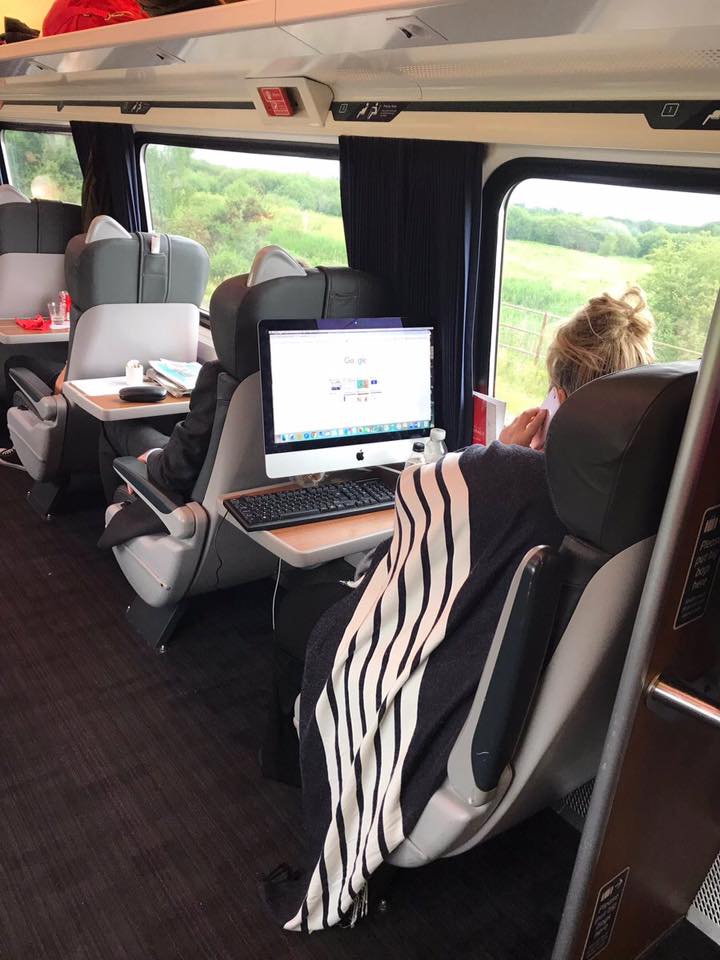 There's a lot of buzz on whether startups need to have a website or app for their business. It's also a reason why 3 out of 5 startups fail! Many feel there is no need to have a website and app is enough.
But is that the ground reality? How can you tell who is right?
If you are currently a 'social media' person, you will know how Twitter, Facebook and Instagram like social media platform are leveraged to create brand awareness. And you may ask, "I have a facebook page or twitter page, why do I need website development service?". But websites are always more popular than all of these social media pages for business. Well, you may think how can I say that?
Let me tell you a staggering fact- 62 percent of U.S. people visit websites for brands according to Global Web Index and it's about 22 percent who visit social networking pages. Talking about the user presence on apps, they are all set to dominate customer's interaction with brands. Apple store is growing by 1000 apps every day and likewise, Google play store downloads are expected to quadruple!
So, Can You Say Websites Have Reached Their 'Expiry Date'?
It may entice you to consider websites reaching their expiration.
But, don't you think the growth of app downloads will lead to saturation? Users have limited mobile space and 'only' their best-preferred apps consume that space. Space and internet data is so limited that your user is going to install your app unless it provides an awesome user experience.
To back up whatever I said- only 36% of total downloaded app retain their space after 30 days and a mere 11 % in a year.
This is where websites play a mighty role!
If you were starting to let your site become outdated or haggard, consider a refresh. After all these figures, professional website development service still matters.
1. You Get A Domain Equity for Your Business and Increased Search Rankings
So, you've got your business idea and ready to launch it in the market.
Wait! How will you earn your target traffic? Well, in the B2C market, it can take years to receive a good traffic. No one cares about your idea until it reaches to them. In this time-challenged world with short and snappy click-bait headlines, don't expect to get unbundled traffic from Google just after launching your website.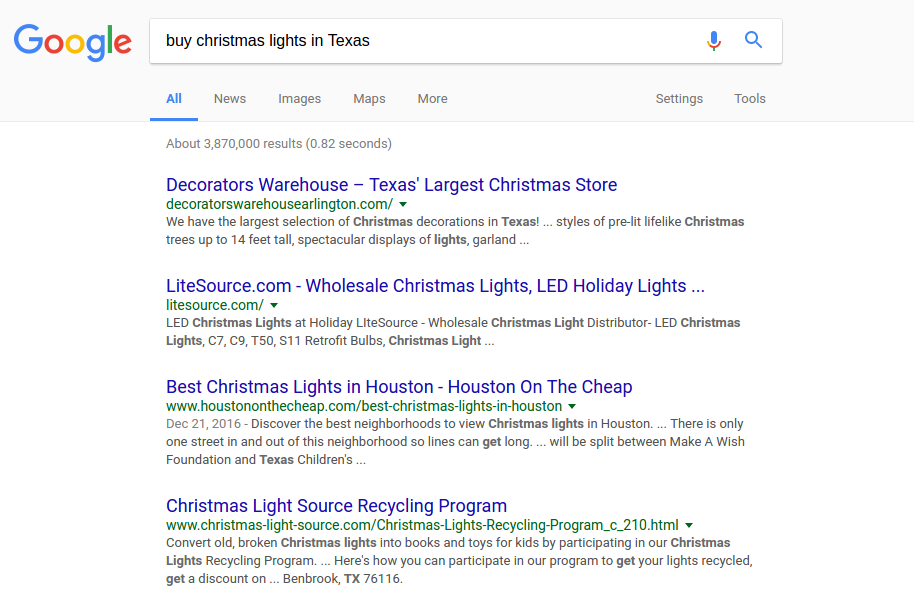 But if you build the website for your brand and let it grow for a while, you will see an exponential growth in traffic- which is not the case for apps. Afterall, it's difficult for your brand to surface above the sea of apps as ASO (App Store Optimization) works good but is still less powerful than the old school SEO (Search engine Optimization)! Go thorough a whiteboard session with web design and development service provider. It will help get some better ideas- on how to get your website optimized for search engines.
2. Website Development Service Can Create Your Virtual Store
Just before the internet, your physical storefront was your shop to sell your products.
And in the market huge like sea, building your business- like life- is complicated! Manual efforts, extra costs, added labor, blah blah…
Thanks to the Internet- that you can cut down our efforts and use it to build your online presence. Web sites are the present day storefront which comes with an added advantage- online branding. At one go, you can reach out to millions.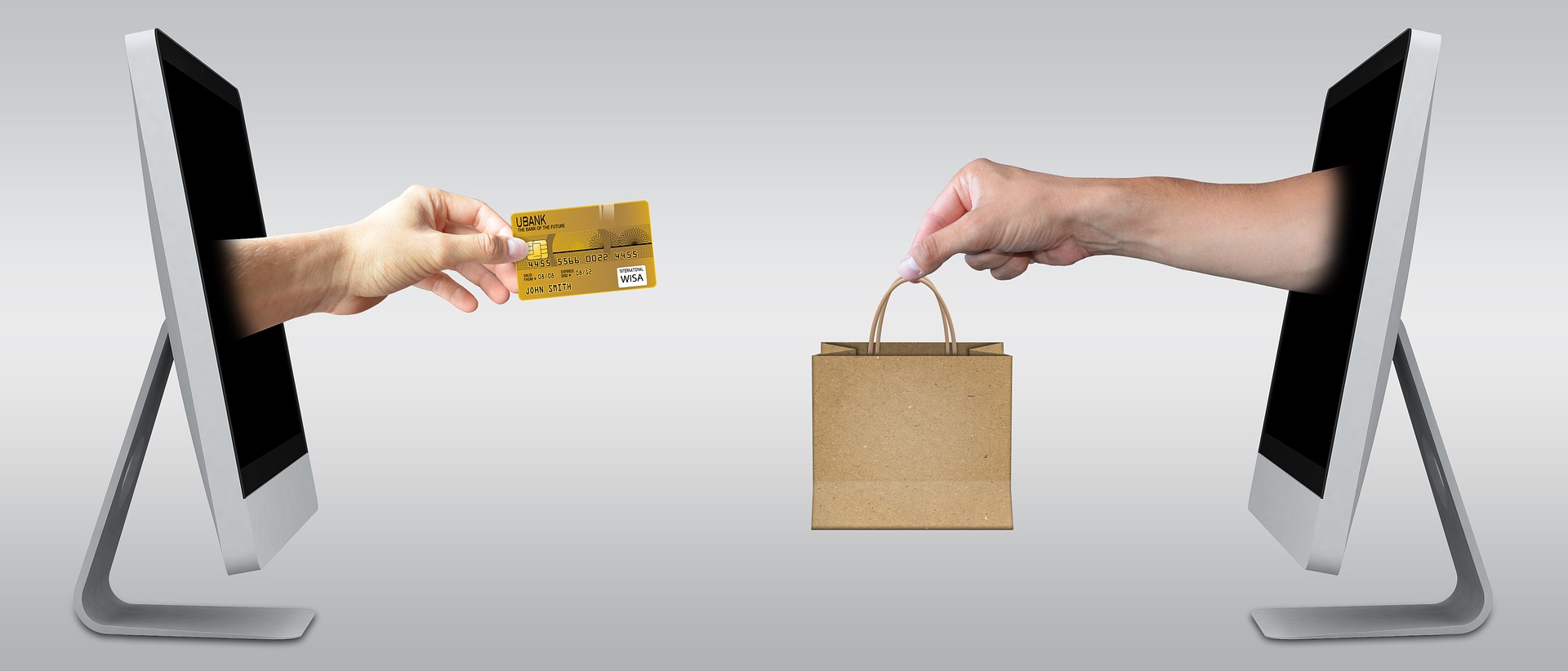 If I want to buy something from Amazon, I would directly visit the site no matter I have an app for Amazon or not! Websites serve as the direct communication with your clients as you're dealing with your consumers directly. Absolutely no other platform serve the clarity like a web. You can instantly provide the information of your products, your journey, and your services along with client reviews to your visitors to let them take a decision!
While you choose a website development company, make sure the website is easy to navigate and user-friendly. If you're using graphics and animations, it must be easy graspable and usable.
3. Your Website Is Your First Step Towards Legitimacy
Every startup or a business online must have a web presence without fail. And why am I saying that?
The new visitor who reaches to your site haven't met you neither are they familiar with your story. Your website gives them a chance to be familiar with your journey and your products. You can take this opportunity to state a clear first impression that lasts forever! Your website can be a statement of confidence and credibility.
Related Read: Why Should You Use Responsive Web Design For Your Next Website?
An optimized website with necessary elements will showcase your story well and what you are doing. It shows your passion and tells you're serious about your purpose. Whether it's your logo or success story or the vivid description of your products and services- you can portray everything without issues. And it's possible if you are hiring website development service expertise. With a vivid experience, they will understand your user base and customize your website.
4. You Can Build A Better Mobile Strategy- Even Without App (Responsiveness, Duh)
The cornerstone of a successful mobile strategy- make it extremely easy for present day millennials. Having said that, I would like to highlight the major points you need to focus on while making your strategy:
Mobile is a personal device

: Screen will be smaller. You need to check if you are making things comfortably visible.

Make it easy as one touch:

Okay, Okay, may be 2? But getting something for more than 3 clicks is distracting and tiring!

Touch is what you do! :

 Yes, it's the primary point of interaction unlike mouse hovers and clicks. You have to find if you are making navigation seamless as water.
So once you have decided on these major user interactions, you can start working on your website to make it responsive. By responsive I mean a web design approach that aims to serve your user an optimal user experience- easy navigation, easy reading with minimum panning, resizing and scrolling across a vivid range of devices.

Responsive websites are easier to look after- you get a single URL with a single design and you are good to go! For most mobiles, tab, and screens with different screen sizes, you can target your audience without going for an app(that takes extra space)!
Websites Vs Apps- What's Your Take?
You would've read many blog posts and articles differentiating websites and apps and some glorifying the sole presence of an app. But given the depth of present day app stores, you have to work smart to find the right website development service to win customers quick. Web expansion is worth doing if you have a lot to say and want to stay! And yes, you can always go for an app at a later point of time. What do you think? Share you thoghts in the comments below!
WANT TO KNOW MORE ABOUT OUR AWARD-WINNING SOLUTIONS
Fuel your business with robust web & mobile solutions to get the most of your business