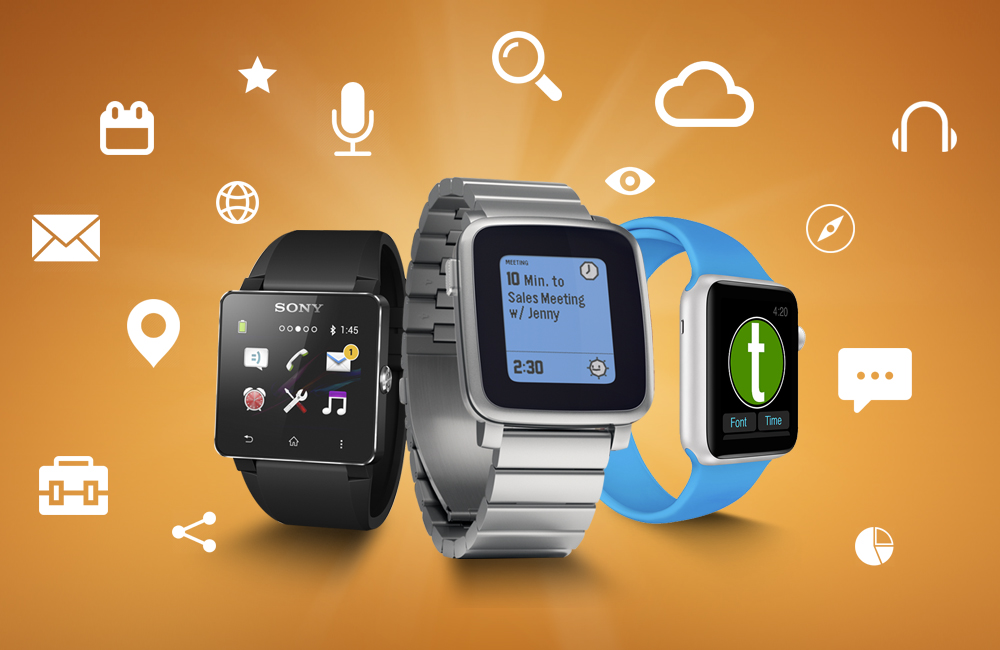 Top 5 Reasons why you should start smartwatch app development right now!
Is smartwatch app development a good idea?
A common question that regularly throws app developers and companies into a loop. The last time a similar query rose was when mobile apps started infiltrating the market and yet, look how far we've travelled from there.
All was not smooth sails though and the journey towards creating a successful smartwatch prototype has been rather long and strenuous. After several software companies took a crack at developing the right interface, only 3 ecosystems emerged victorious, namely –
Although these frameworks offer tons of features, there is plenty of room left for improvement. Moreover the most significant factor that troubles developers is the unfamiliarity with the sdk, scaling to such minuscule resolutions, designing adaptive interfaces suitable to the screen size and the general time consuming factor of handling entirely new hardware.
And yet this is the time that all companies should concentrate on getting the most out of smartwatch app development. Lets take a look why:
1) Exciting Technology
Even though the smartwatch concept has been existent for several years now, the current generation of watches bring about a lot of excitement from the crowd. Pop culture has always created a sense of thrill around such gadgets long before their invention. Now, when a consumer wears a smartwatch in public they immediately generate publicity, not to mention the case where friends or colleagues witness them using an amusing app feature (e.g. talking to your watch) that won't quite produce the same effect for smartphones. Guess we have a certain Agent 007 to blame!
2) Excellent Accessibility
A smartphone might stay in your pocket but a smartwatch is always out in the open for unobstructed access and visibility. This takes portability to an all time high. Even in the busiest of environments people are fully able to use these devices. This makes it all the worth for developers to create for this app ecosystem.
3) Affordability
The top of the crop smartwatch is generally much cheaper than your medium to top range smartphone (we will the leave the apple iWatch out of this equation for good reasons!). With prices ranging from $100-$200 for the top range, it gives consumers the reason to invest on a new gizmo which offers most of the functionalities of a smartphone and then some, while acquiring less space.
4) A New Development Path
Smartwatches have opened the doors to a completely new genre in app development. Generally used to building apps for smartphones, this lets developers break out of the general norm of monotonous mobile apps that are published in millions. Rather than following the herd one learns to adapt to new tech and display an actual flare for creativity. Each respective sdk also has a lot to offer in terms of unexplored features and functionality that can be utilized in creating exciting new apps. Lets not forget the fact that smartwatch apps development will pave the way of a company's future existence.
5) Superb Exposure for enterprises
What can be better for app development enterprises than to develop products for a framework, that will one day form the path to their future progress? As with every other emerging technology mobile smartphones will eventually phase out, making way for more advanced and portable technologies(such as the one we are talking about). With fewer players in the smartwatch app scene this will open doors for lucrative clients and prospective projects that will help enhance an organization's portfolio.
So what are you waiting for folks? This is the time to rise up, seize a monumental opportunity and generate strong revenues by working on one of the most intriguing pieces of technology humankind will ever get their hands on. Let's create some wearable apps!