This article is for anyone who owns an app which has failed to attract the target number of users due to lack of optimization in play store, resulting in fewer downloads. 
The year 2008 changed the way humans interact with their phones and businesses were being conducted with the launch of the android app store by Google. With the invention of the internet, e commerce gained immense popularity and the launch of the app store by google changed the market, especially the on demand one for good.
Be it taxi, salon, food, plumbing services, shopping, or just about any service that comes to your mind, has an app based solution for that. As mobile app development trends are changing every year, app based startups are mushrooming everywhere and even the non app based companies are maintaining apps apart from websites.
Today, ten years down the line, there are millions of applications in the play store, and there is a fierce competition amongst these to stay on the top of the search results for any given keyword. This is where app store optimization in Google Play comes under the spotlight.
What Is App Store Optimization Anyway?
I am glad you asked. Most people are not familiar with this term, and that sometimes may also include app owners.
ASO, and in this case Google play app store optimization simply implies the process by which you optimize your app in a way that it ranks higher in the search results for queries using certain keywords.
To make things simpler for you, let's use an example. Say, you own a wallet app. You would want your users to download your app instead of a competitor's right? So when a user opens the play store and types "wallet app" or something along the lines of this phrase, you would expect your app to show at least in the first three or maximum five results.
No matter how perfect and smart the MVP for your mobile app strategy is, without optimization, there will be very few downloads. And if you have spent a lot of money for the development, you would not want it all to go down the drain.
There are many ways to optimize your app, and if followed vigorously, will certainly yield results. But before discussing the hows, let's get into the importance of this process.
Why Must You Optimize Your Apps?
Like mentioned earlier, optimizing helps maintain the rank of your app in the store. But is that the only idea behind working on this process? Certainly not. Optimizing helps your product and users in several ways, and I have discussed these in brief below.
1. Saves You A Ton Of Money!
There are two ways to rank your application – organically; by optimization, and via paid ads. If you can afford to shell out from your pocket, that is great, but still not recommended as users are not guaranteed to install the app even after clicking. And second, if your app is not absolutely flawless, the rating will decrease, which means you should not pay for ads if it is still in the development stage.
2. Gives Access To Relevant Users
Without following certain steps in optimization, there is no point in launching your app in the store. You do not want people looking for healthcare care to see your wallet app and users looking for a wallet app not find yours at all.
With proper app store optimization in google play, you can target the right users and increase the number of downloads.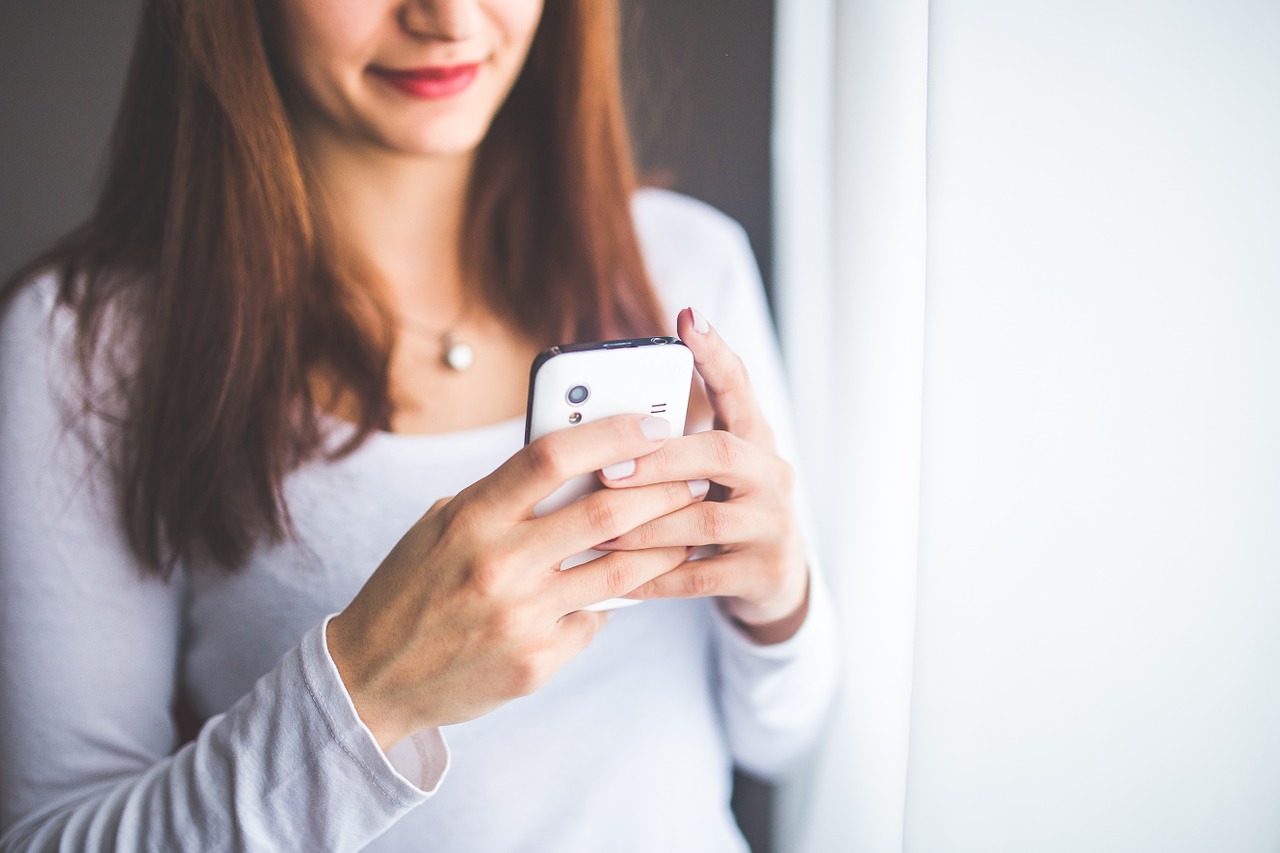 3. Makes It Discoverable
According to a research by Forrester, about 63 percent of all apps are discoverable through app store searches. What does this mean for you?
Without being discovered by the right users, it will not be installed. With hundreds of apps competing to be in the top position, your app will be lost in the long list if you do not take certain steps to optimize it properly.
What Tools Can You Use?
Technology is making our lives easier without a doubt, and while there is an app for almost every service one can imagine, there is a tool for every at your disposal for every job that requires a computer!
The internet has blessed app creators and owners with free tools to make the task of optimising easier with app store optimization tools. There are many types of tools that will make your job easier, and I will discuss them in brief.
1. App Keyword Optimization
As the name suggests, this tool helps you to optimize the keywords in your app and therefore takes care of the ranking. This tool lets you leave no space for error as there is zero scope for error by guessing or coming up with the wrong keywords. Based on certain factors like trends, related searches, and categorization of the app. It saves you a lot of time as manual research is tedious and time consuming.
2. App Page Optimization
Your job is not complete at keyword optimization. The app page is equally important. Tools like AppTweak does a decent job analysing your page and giving you suggestions to improve your app page.
The suggestions provided by this tool after the analysis are based on the title of your app, location, screenshots, keywords, pricing, and more. This tool is certainly apt for increasing the conversion rate.
3. Review Or Sentiment Analysis
You would want to know how well your app performed in the play store and it may not be possible for you to check hundreds of reviews and address the grievances individually. But the good news is that there is a tool for that too!
Say, for example, your users are complaining about a particular issue, you can work on that particular shortcoming to improve your app. It also helps you reply to all those comments which keeps your customers content!

What Checklist Must You Follow?
Now that you know what ASO is all about, let us discuss the steps or the checklist you must follow to rank your app. The idea here is pretty simple – proper optimization means more downloads. No optimization, limited or no downloads.
1. Know Your Customers Well
Market research is important not just for an app based startup, but before starting any business you can think of. For an app based startup it is crucial to understand the target users before spending any money on development.
Spend as much time as required to make sure that your product fulfills the requirements of your customers well. You must answer certain questions before spending money on the development of your app. Like, for example;
Who are your target customers?
What language do they speak?
Why would they download your app?
What features will solve their pain points?
Why did they uninstall a competitor's app?
2. Competitor Analysis Mandatory
Similar to the previous point on the checklist, this too  is a crucial step not just for application based business but any industry you can think of.
When I say competitor analysis, I don't just mean blindly following their models and features.
Snoop around their reviews and find out why users love it. Do not forget to include these in your own app.
Click on the negative reviews as well and try to find out in which areas the users are facing problems. Apart from analyzing the big names, don't forget to look up the failures as well. You can learn plenty from their failures. So do make a note of all of it and create a working plan before developing your app.

3. Insert Keyword In The Title
Including the keyword in the title can be helpful in a number of ways. This not only helps you rank better in terms of app store search, but at the same time lets your users understand what your app is all about.
Remember, Google allows titles to be 255 characters long. Of course, you must be careful and  should avoid using an overly lengthy title, but one word that categorizes the app should be enough.
Here I am using the wallet app example again. If you are launching a mobile wallet app,
the term wallet should be present somewhere in the title. Once it gains hundreds and thousands of users, you can think of changing it.
Research shows that including the keyword in the title increases the ranking by about 10 percent. So keep the title short and simple and include at least one keyword in it.
4. It Is Vital To Add Keywords In The Description
Google scans for relevance in the body of the description of your app. Try to help google as much as possible. So make the best use of the 4000 character limit you get by adding the relevant keyword in the description of your app.
However, there is one thing that must be kept in mind. You must avoid over stuffing keywords,
As your description must make sense to the reader. It is recommended that you do not use the keyword more than five times in the entire body of description.
5. The Importance Of A Good Description.
Did you know that the number of people who will click on the read more button of the about the app section is around just 5%? Now, what does this mean for you?
It simply means that you have to write a powerful, compelling description in order to gain more users. Remember that the word limit here does not allow you to provide much information.
So be smart, and make the best of the word limit you are allowed. Use power words and make it customer centric.
6. Use Screenshots And Videos.
When a user clicks on your app, you expect them to install it. So every detail you put on the page is important, and this does not just include the written content.
The image or video content is equally important. Make the best use of app screens google or allows you to upload. Most users will not scroll to view all the screens, so keep the most engaging ones for the first two screens.
Here it is recommended that you include a demo video if you think that will help your users.
Avoid using screens like log in or purchase for the images.

7. Let's Talk About Updates
After you have launched your app in the store, you will definitely get tons of reviews – both positive and negative. Don't let the poor ratings break you down, but instead, consider these as scope for improvement.
Work on those reviews to make your app better. Keep coming up with newer versions of your app. These updates not just helps you maintain your position, but improves your product for better. I will recommend that you update your app at least once every month.
8. What About The Size Of Your App?
Many app owners have a false impression – the more the better.
You could not have been more wrong. Unnecessary features not just means a larger hole in your pocket. There is a good chance that your customers will be left confused. And the moment they see a large file of more than say 25 Mb, they will consider a competitor's app instead of yours.
No one likes to pay a huge internet bill, and users who are installing your app just for the sake of trying it out will definitely not be pleased with a large size. So for the initial stages, keep the features minimum, and with updates, you may integrate more later on.
9. Don't Forget Indexing And Promotion
Don't worry, I will not suggest anything that burns a hole in your pocket!
You can promote your app on free social media platforms like Twitter, Facebook, and Instagram.
Connect to influential people on LinkedIn. Make videos on YouTube.
Apart from these you can work on app indexing. Now what exactly is indexing? Indexing is basically connecting your app to your website or social media accounts. By indexing your app it will come on Google's search results. This will increase the chances of your app being downloaded.
10. The Importance Of A Better Icon
Did you know that better icon can boost your downloads up to 560%?
So put as much time and as much effort required to make an icon that is catchy. Try out a new one if something doesn't work.
Do not try to put too many words in that small space, but do make it relevant to the app category so that users can relate to it.
Take feedback from friends and family and come up with a good working icon for your app.
Ready To Launch Your App?
If you are reading this article, we can only assume that you have launched an app in the Play store or looking forward to launch one.
After years of working with startups and entrepreneurs of app and web app based companies, we understand the pain and trouble one incurs looking for the right development partner. We take special care to make sure your product is launched in the market with no errors.
If you need help in launching your project, or have an amazing idea do not hesitate to discuss your brilliant idea with us today!