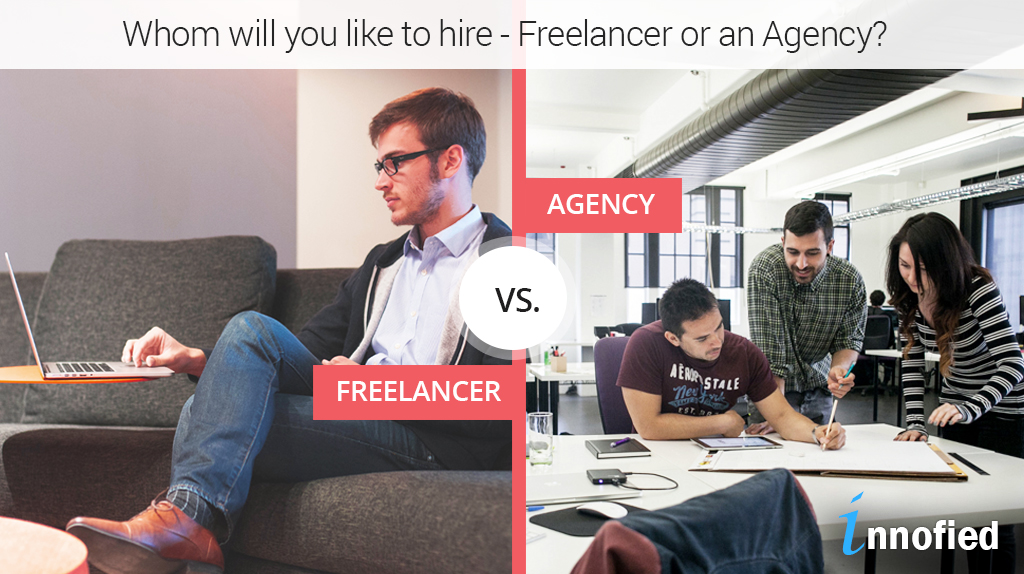 Whom Will You Hire – a Freelancer or a Mobile App Development Agency?
[Updated on 21st July 2017]
Steve never knew that he would have to face the situation – but DUH! He ended up in a mess. Now he was having a bad app in hand and an equally bad landing page. 
He has chosen one of the best freelancers (that too on a referral) over a mobile app development agency, but now he does not know, how a picky person like him fell into trouble!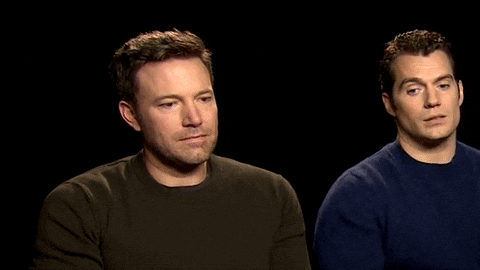 Steve started his company a year ago and he thought to take it online this year. He went mobile to reach his customer who was mostly teens and millennials. The website was something he kept for the second phase.
At a fierce pace, digital marketing is growing. So for every nitty-gritty, you need to be there online. After the internet, something that advocates the old phrase 'survival of the fittest' is mobile apps. This makes the business owners search for the best mobile app development companies or may be a popular freelancer to build their business apps.
So when the decision comes whom you want to build your mobile app, the right decision will largely depend on the kind of business and the project you run. Some people prefer to hire each contributor and work with them on their own. Other choose mobile app development agency to serve as a project manager and coordinate with everyone who contributes to the project.
For a simple project, you can hire freelance UI/UX designers, front end developers or back end engineer. But for a complex app, you need to look for the best mobile app development companies who have a large number of developers who can come to your rescue.
Whom Should I Hire – Freelancers or Mobile App Development Agency?

Phew… a hell lot of confusion.
Say you hire a freelance designer, a developer and an SEO guy for your project. You assigned different task as per their skill sets. But they all belong to different geographies, which makes it difficult to keep a tap on their output and communication as well. And if the designer falls ill or the developer goes on for a vacation and the SEO guy get hold of another freelance project – what will happen to your product?
In the next phase, you took the same project to an agency. You assigned the task – and the agency, in turn, employs pre-screened experienced people with higher skill sets. They adjust their work hours as per your time zone. You have one point of contact, so communication becomes easier. No need to worry about the attrition rate. But in case you hire a local agency the costs will shoot higher than you imagine, so in that case, you need to look for the offshore mobile/web design and development agency.
Hiring a freelancer takes a lot of time and you need enough funds to hire in-house employees, but with mobile app development agencies, you stay assured with their commitments toward work.
Freelancer or an agency – what should you hire? – a big question comes up, no matter you are a startup or an enterprise.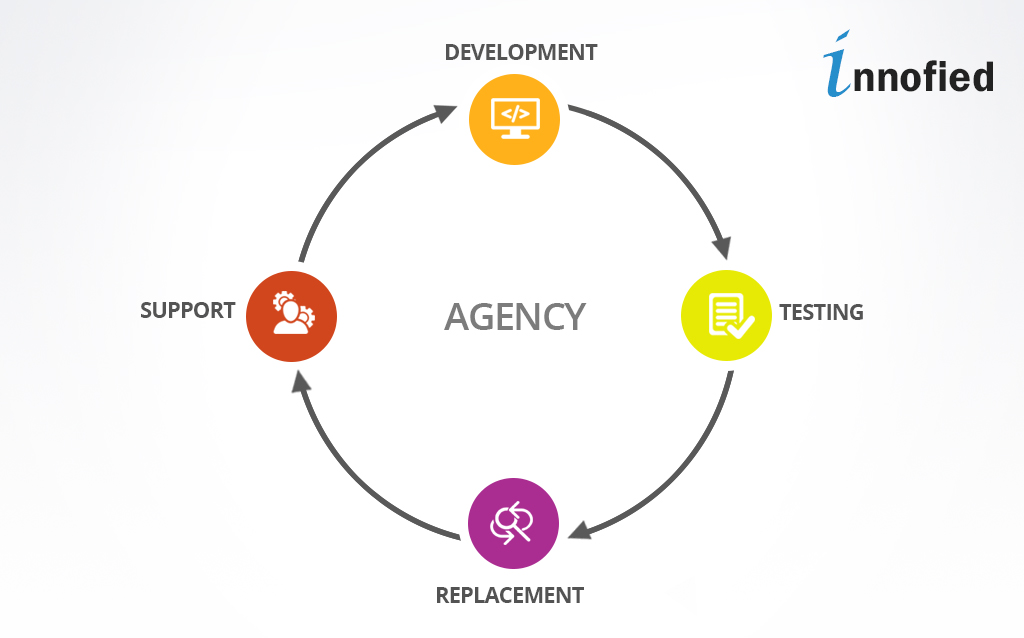 1. Agencies Recruit Prescreened Staffs
The web and mobile app development company recruit their employees after a long face to face screening process. They ensure all their candidates meet the recruitment criteria, communication tests and have passed all background verification checks so that you get to work with vetted staffs only.
So what you gain – high quality finished products, built from the scratch
Working as a freelancer, on the other hand, is painful. The freelancer websites enroll candidates from anywhere in the country and they have never been pre-screened. Their communication check is done through online questionnaires which are not reliable at all. They do not involve in a hiring process, so you cannot assure about their background or skill sets.
So what you better not gain – low-quality output, unfinished product, developers leaving the project midway
Read More: Hire Mobile App Development Agency to Give Your Business an Enterprise Friendly Boost
2. Expertise Keeps Agencies Way Ahead of Freelancers
A mobile app development agency is a team of professionals where each individual comes with a set of expertise. When all these expertises are put on the table you are bound to get a mind-blowing product for your company. We are not saying that a freelancer or maybe an in-house developer cannot build a great product.
What we are trying to point out is - "a person can be a master of one skill, not a Jack of all skills."
Click To Tweet
Another highlighter for this section could be that a mobile app development agency has worked with other companies allowing them to expand their skill sets by developing multiple products.
3. Location of an Extended Team
is a Thing To Look Into
Your freelancer can belong to any geographical location. So you have a different point of contact to manage. Making it difficult to monitor their work since they work from different time zones.
The web and mobile app development company you hire will have one point of contact as they are based in a single geographic location. They make it easier to monitor their task with the use of different communication channels. Above all, they work adjusting to your time zone.
4. Agencies Come With Higher Engagement Level
Say your freelance developer went on a vacation in the middle of the backend development he was doing, what will you do? OR may be the designer falls sick. It will be your project that will suffer a setback.
As for the agencies, their engagement level is quite high, since they are all full-time employees. they are stable and will deliver on-time and will never miss deadlines.
5. More Organized These Agencies Are
A mobile app development agency is more organized. Every member of their team is responsible for one set of job and he or she will do that with dedication.
A freelancer, on the other hand, may not be able to structure everything, this, in turn, affects the communication with your freelancer. High chances are there that a mobile/web design and development company will use some software to give real time updates such as Zoho, Slack, Basecamp, and allows easy collaboration.
These tools help you to keep a tap on the work your offshore team does for you. Though an agency hires Project Managers for different projects they run, who distribute the work to respective team leaders, further leveraging it to the resources working under them. But you get all queries solved about the project phases and development from a single end, that's the manager.
So what you gain – error free work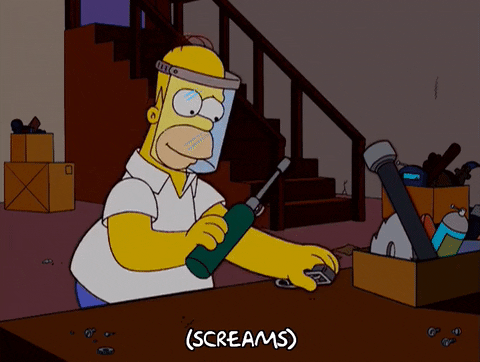 Whereas, when you work with a freelancer, you get no one to manage them. Since they keep on doing the whole task individually and will hardly purchase a tool to organize their tasks.
So what you better not gain – work full of bugs
6. Seamless Communication
Communication is one of the most important factors that your business need to consider before you leverage a task to an agency or a freelancer. For a mobile app development agency, you have one point of contact (the sales team). You get to enjoy uninterrupted communication via email, chat, video conferencing, skype and phone. Project managers take extra care to regularly communicate with their clients. an extra dose of customized care for your business! It's just like a feeling that you have your own team.
So what you gain – project moves faster and immediate need is always addressed in agencies.
For the freelancers, communication is interrupted and limited. You can only connect to them when they get online. And there is no one to monitor if the communication stops mid-way.
So what you better not gain – projects moves sluggishly and no error is solved with urgency.
7. Intellectual Property Rights
There are no legal contracts signed hence no actions could be taken on freelancers if they stop your project midway in an unfinished manner. (Think of it) When the whole world is running after security, a safety of data, how can you employ someone who puts you before a constant threat? Moreover, the laws are different for different countries to which your freelancer may belong. So hiring them puts you in front of major risks!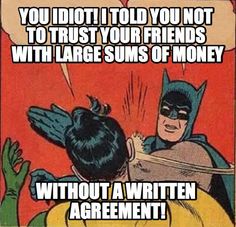 As for agencies, no work starts before signing legal documents. Period. So there is no risk with the privacy of your project as you get to sign a Non-Disclosure Agreement that protects your IP Rights.
8. Pricing
For freelancers, there is no dedicated pricing model. It varies from one country to another and from one freelancer to another. In most cases, it's the platform or freelance hiring websites through which you make your transactions, which comes with additional charges.  So, if anyone thinks that working with a freelancer may save a lot of bucks, it won't.
For agencies, you simply need to pay as required and only for the number of people you hire for a particular project. And that's is the best way to save your big bucks. Moreover, you also get various models to choose from such as fixed, time & material and hybrid model. One allows you to work on a fixed cost, another option gives you the ability to pay per hour of work and finally in the last model where you get your offshore team to fly to your place and work with your in-house team together.
Read Also: What is the cost of mobile app development?
What's the ultimate scoop?
It is quite clear by now that a mobile app development agency speeds up your work. You will get a professional app developed that will churn revenue with a proper app marketing plan. It is always a good bet to have a team of professionals working for you, rather than hiring a single per
It is time to make your call. If you are planning to build an app or religiously looking for the web and mobile app development company or planning to expand an existing product – it's better to choose an agency
But if you have shoestring budget or you have to do it all alone or have limited resources to grow your idea – you may opt a freelancer. If you are not ready to compromise on quality then choose the right agency.
WANT TO KNOW HOW WE CAN HELP?
Fuel your business with robust web & mobile solutions to get the most of your business