[vc_row][vc_column][vc_column_text]Updated on Feb 19, 2020
So you have designed an app and all set for a grand app launch? But that's not something new
Competing with more than 500 apps in the App Store or Play Store is like every app owner's dream! But is just creating an app, uploading it to the stores, and a few downloads will make your app hip-n-happening? – Naah! What you need is an app launch strategy.
As per recent stats of Statista, there are more than 2.2 million apps in the App Store and over 2.5 million in the Google Play Store. So if you're sitting around hoping that app users will magically migrate to your app, it's time to RETHINK.
Competition is cut-throat. Before you pat yourself and move on to the next project, it is important to realize that you are not done yet. You need to know how to launch an app successfully.
The other day we were discussing with our client Boris, who was fretting on his old development partner. All because his app was not performing as he expected. His app demanded some technical tweaks for obvious, and what more it demanded was a clean app launch strategy. And he was lacking them all!
We not just helped Boris tweak all those technical requirements, but we guided him with an app pre-launch marketing strategy.
When he asked, "Do I need an app launch strategy to be successful?", we knew Boris required a grand app launch strategy to rock the bottom line. And in this case, the basic marketing tip which we gave to Boris was to make an app that delight users consistently. And to deliver exactly the same we had placed certain systems and workflow in perfect places.
A number of apps in the market skyrockets, so do the challenges for app marketers. While miraculous overnight successes do happen, take for example Prisma App launched in July 2016 and within a fortnight it became the App of the Year. And now in 2017, they are also focusing on selling machine vision tools to other tech firms.
But the same does not work for all apps. Thus, you need to know how to launch an app successfully, the right set of tools and focus on the three E's of app launch (its EVOLVE, EXCEED and EXECUTE).
[bctt tweet=" Prisma App launched in July 2016, within a fortnight it became the App of the Year" username=""]
How To Launch An App Successfully?
There are times when marketers often undervalue mobile advertising. They hardly dedicate a share of percentage. Yet in the 'age of mobile' apps are one of the powerful marketing tools. Studies show that 80% of the customers are ready to receive location-based alerts on their mobile phones. Thus, it makes sense to invest in geofencing and push notification in your app launch strategy.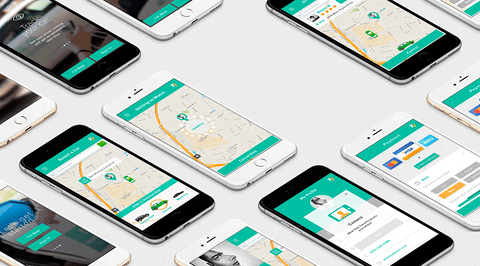 Mobile Marketing Association's study tells that we should be spending as much as 7-9% depending on all the app involvement. Restructure your marketing budget or you will be running out of steam by the end of the year.
This video talks about all the intricate details of the pitfalls that you need to avoid during your app launch time:
What you need to maintain is the app's visibility in key marketplaces over the years and not just during the app launch.
1. You Ignored Research And Competitive Study Before App Launch
Research is one of the key players that help you excel in the app pre-launch marketing. It let you know some great insights and the target audience as well.
You can see how others have named their apps.
What things made them memorable or have more app downloads?
What are the categories they are targeting?
Against, which keywords they are ranking high?
A correct analysis can make your app launch successful, and will get your app in front of the right audience. To get started with your app pre-launch marketing strategy, have an excel sheet in hand just like the one we created below and find out where your app stands amidst the huge app population.

This checklist will also ensure you to know whether you have missed any features which a similar competitor might have integrated.
Another effective research method that let you know how to launch an app successfully, is to have a look at the customer review posted on the App Store or Play Store.
The list of good and bad comments will help you understand the customer's pain points. So make a recurring feature list and communicate the same to the product development team to stay one step ahead in mobile application marketing.
2. You Avoided Marketing In The Initial Stage
How to launch an app successfully if you keep the marketing miles far away from your app? Companies often make the mistake and get their marketing team involved late in the product development phase. This is dangerous, as these are the people who plan the go-to-market strategies for your app. They need to understand every feature built-in your app prior to the app launch.
Nothing works out without a proper plan. So you need to work on your app launch strategy in a systematic manner.

So what a basic checklist of your app pre-launch marketing plan must have? We have discussed them in little details, hope this helps you to guide throughout the product development journey. Our 7 point app launch strategy has helped Boris and it worked for most of our clients (both startups and mid-size companies).
7 Point  App Launch Strategy
Step 1. USP of your mobile, a thing that can make your app unique amidst the huge app crowd. Something that tells why your app is better than the others. Like Temple Run, which has thousands of clones, but most of them don't sell. Once you have a list of apps you will like to dig further and will like to know how others are earning.
Why check?
Simply because an app costs a lot to develop, so there's no use getting involved unless you generate a positive ROI!
Step 2. With 13% of the users delete their app trying after once, it is essential to optimize your app store with a proper app name. It can be a combination or branded as well as the common search terms to enhance discoverability.
Say if you have developed or want to develop apps like paytm wallet, it might be good to use the phrase 'mobile wallet' or 'wallet' along with your brand name.
Step 3. Keywords help your app to get discovered faster, so it is important to choose the keywords. But carefully. This is what we tag as ASO or App Store Optimization. You cannot go wrong in it.
Experiment a little and see which keyword works for your app and which don't. Check their impact on your app ranking with the change of keywords. If your app has a high ASO, it is a safe bet that your app will get more downloads.
Betcha, here are the four ways to keep your ASO high.
1. Stick to a short title.
2. Write the best description ever in first two sentences.
3. Select the perfect categories
4. Make it visually appealing
Step 4. App Description, as I was saying allows conveying a clear message to the users through the App Store. Here's how to impress your app downloader at the first go, says Localize Direct.
Step 5. Plan a beta test for your app, as this will let you gain some valuable feedback from the early users and fix bugs if any. Your mobile app developers can even rework on certain workflows marketing your app successfully. There are a number of free tools in the market, you can choose anyone and give a test drive to your app.
Step 6. To promote your app find the best channel. Have a list of the channels in an excel sheet. You can also use forums for marketing your app. Such as Facebook and Twitter both can be useful to garner eyeballs, prior to launch.
Step 7. Have an outreach plan and to do so have app icons of various sizes, screenshots and other information about your app.
3. You Just Forgot To Personalize Email Pitch For Your App Review
Marketers know how important it is to send emails to potential users just after the app launch. As the emails need to include all the important information about the app, they do that perfectly. But what they often fail, is to personalize each email. From mobile app development to launching an app you need to personalize everything!
Coming straight to the point – Why do they fail to resolve this issue? Might be they are not having the reviewer's name or correct email ID. And if you want to add the same, you need to cross-check and do not copy-paste information without looking into it. Reviewers will not give a second look if it is addressed in the most improper manner. There are certain rules of managing your reviews, which you should always follow post app launch.
As a part of your app launch strategy make sure your app review email pitch have –
The name of the reviewers
USP of your app
Price of your app, whether it is free, freemium or premium
A link to your app (both Play Store and App Store links)
Link to video trailers for your app
A link to the press release about your app
Listen to this podcast to get a clear view on how to have an email pitch ready to get an app review – http://appetite-pr.com/?powerpress_pinw=352-podcast
4. You Avoid The Use Of Push Notifications In A Wise Way
Push notifications are no doubt one of the great channels to remind users that they should be using your app. Such as news of re-launching the app, sending a text, taking a photo, etc. But at the same time, it is important that you do not bug your users too much. You must know where to draw a line.
Since too much of bugging might make your app get uninstalled from the user's device, no matter how good it was. So plan your push notifications carefully and allow users to turn them on/off whenever they want. Make sure you keep time zones in mind while you send a push notification to the user.
What could be a better way to engage more users in your app? Let the experts speak for you.
What Is The Right Formula To Achieve Better User Engagement For Mobile Apps?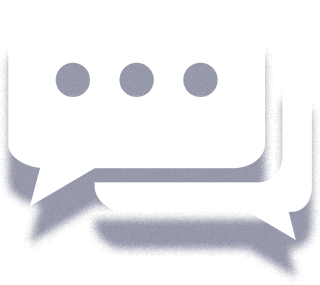 5. You Avoided Social Media While Marketing Your App
When we see other people using an app, we are more likely going to use it ourselves. With social media, we get the proof and resolve uncertainty thus making apps go viral instantly.
The integration of social media channels help users sign up from their accounts directly, so no wasting of time registering details further. They get access to friends and can suggest them to use your app acting as a referral point.
Don't you think that this can easily spread the word of your app in minutes and can take a toll on the app downloads as well? So can you keep this out of your app launch strategy?
You can motivate users to share more about your apps and grow their network. Let them invite people to join your app. Say if your app has received an award for the design and it is featured in some tech magazine, mention that in the app description page.
Quoting the source of the news adds reliability to your social proof. Target influencers, journalists, and celebrities through your app, especially the users who have the most connections as social proofing will lead to the growth of app revenue.
So Are You Ready To Make Your App Viral?
A great idea, connect all the missing dots while building an app, this is just the beginning. To make your app launch strategy work for a long time you must stay aware of the ways to improve it consistently.
And you can do that if you have a full-proof app pre-launch marketing plan in your hand.
With an app ecosystem evolving every day, the marketers need to stay on top and avoid these common pitfalls to increase the chance of app success. A mobile app development company like Innofied can help you achieve the same.
Editor's Note: This post was originally published on Dec 19, 2016, and has been updated for accuracy and comprehensiveness.
[blog_cta bgurl="https://www.innofied.com/wp-content/uploads/2017/07/blog-cta-bg-img.jpeg" title="WHAT AN APP DEVELOPMENT WOULD COST YOU?" subtitle="Looking for app cost details? Hope this quick cost guide helps you." button="ESTIMATE HERE" url="/what-is-the-cost-of-app-development/" btnfontclr="#fff" btnfonthoverclr="#000″ btnbgclr="#a60d60″ btnbghoverclr="#00c2ff"]
[/vc_column_text][/vc_column][/vc_row]