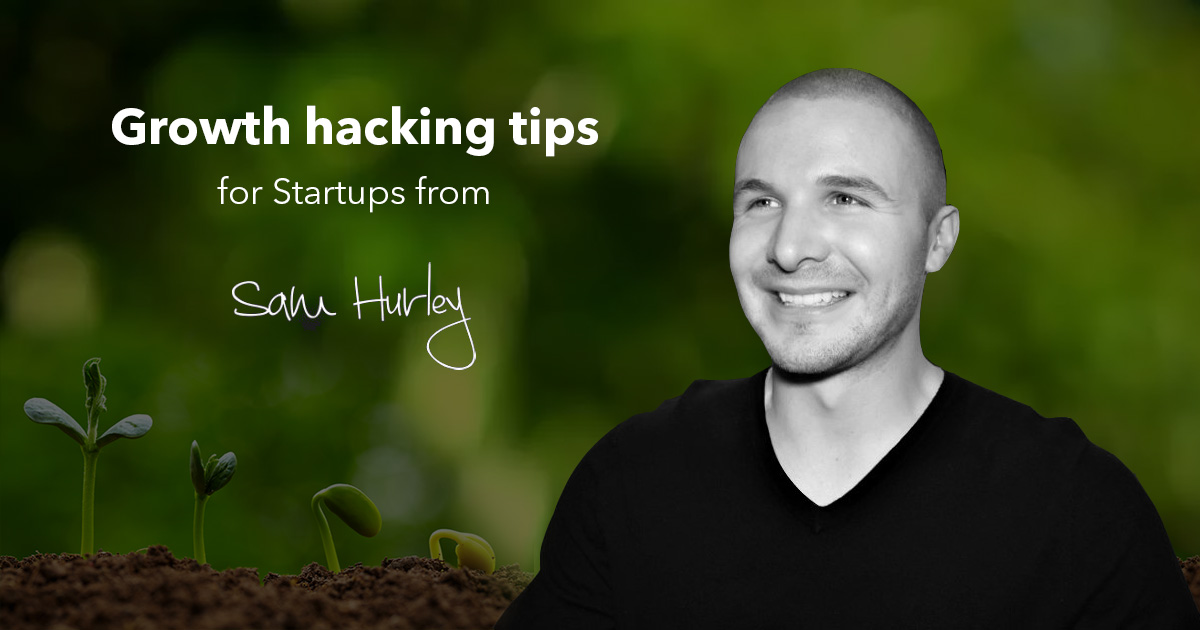 Expert Speak – 2017's Best Growth Hacking Techniques for Startups from Sam Hurley
Growth hacking techniques, does it sound alien to you? Umm…Confused! Let us clear the air of doubt quickly with our latest blog. 
When we start a business it is easy to feel overwhelmed at one shot.  However, with the coming of the digital age, Internet changed the entire marketing landscape by tenfold. This indeed has forced the seasoned marketers to look for new technology and new ways.
What makes critics draw a line between good and great startups? Nothing it's just the growth hacking techniques that act as the catalyst. They are simple strategies namely, search engine optimization, social media integration and more.

Meet Sam Hurley, Growth Hacking Expert, OPTIM-EYEZ
Well, I had been discussing with Sam Hurley, (world's leading and lateral thinking digital marketing expert) on the growth hacking possibilities in 2017 for startups. But before you continue to read, I want to tell all the startups who will lay their first brick in 2017 –
"Growth Hacking is not rocket science. It's all about finding what drives the most growth in a short time period, with little expenditure."
Click To Tweet
It was Twitter where I met Sam for the first time. Since 2015 I follow him and believe me, his social media presence is a real toast. Well, thanks to him for spending some precious time to help me complete this survey-cum-interview on best growth hacking tactics that will work for startups in 2017.
Sam is the #1 Global Social Media Influencer from Leicester, UK. This lateral thinking digital expert holds experience in both agency and client side setting. He is the founder of the digital consultancy OPTIM-EYEZ. Sam is featured and interviewed at SEMRush, Moz, The Next Web, Search Engine Watch and more. And yes, he has been helping startups in the UK and across the globe for past 6 years with scalable results.
Around the Growth Hacking World in Just 90 Days
Are you ready to give your startup the boost it needs in 2017? Here's what Sam has been saying me the other day. Wanna listen to him?
Sam began the interview session in the most invigorating and unusual way. Something I never thought of, wanna know what I asked him?
Moumita: What do you think is the most influential ways to have growth hacking techniques work for a startup?
Sam: Influential could mean a lot of things…for instance, I built my business solely through Social Media (without a website). For others, it could mean reaching a certain amount of customers in X space of time.

Growth Hacking is all about finding what drives the most growth in a short time period, with little expenditure.

Being influential is only possible through people hearing about (and being inspired by) your journey. So, besides hacking growth, you also must also hack presence.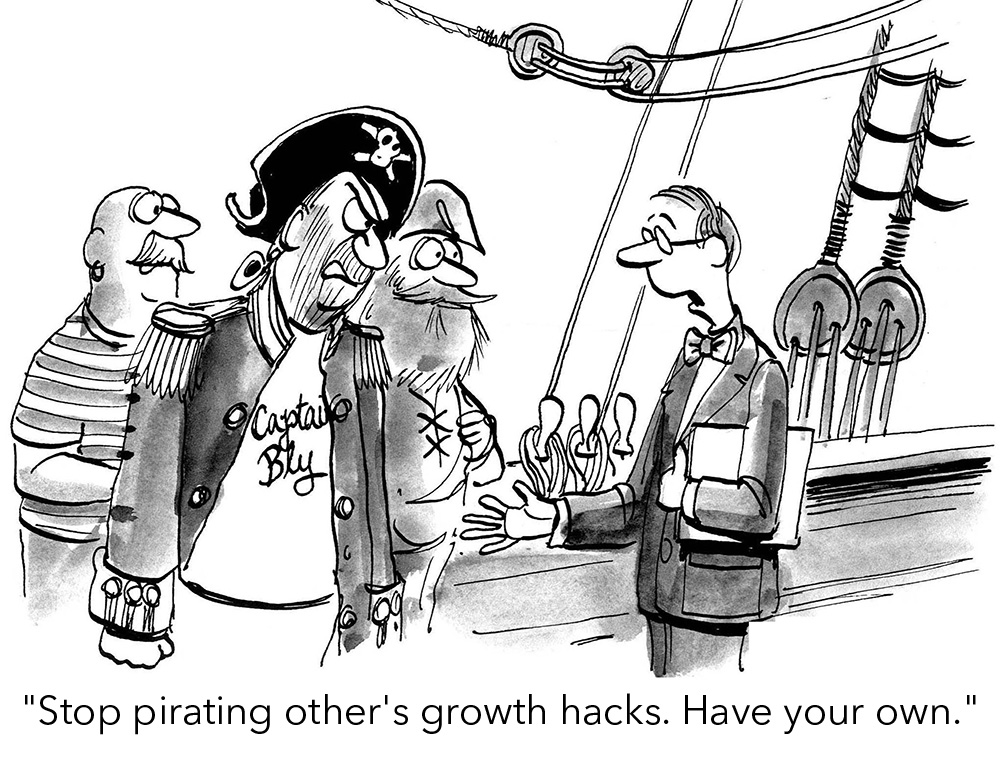 Moumita: Is growth hacking tactics all about branding your business?
Sam: For startups, it's important to create an impact on visual recall, brand recognition, and reputation. 
Build all of your team members' presence, not just your own personal brand. If you aren't a designer, hire one to make you look awesome and publish variations of your branding across every web property on which you and your team are presented.
Make it stand out and make it your own. Don't copy others – else everybody will just get mixed up about who you really are.
Consistent branding is a critical part of growth. It forges trust and credibility.
Click To Tweet
Moumita: How to get growth hacked through social media channels? Is it the best growth hacking techniques ever?
Sam: Let's say you have 90 days to build your presence in your industry which translates into sales for your startup. My tips here will follow that scenario!

Twitter, LinkedIn, and Facebook – these are the only platforms I would focus on.

The reason? They fit any industry perfectly and have the user base to boot. For more visually orientated industries (say an online clothing retailer), it would also be Instagram and Pinterest in addition. For you, research what platforms are best for your startup, but only select three to begin with.

Be resourceful. Automation is the key to rapid growth, and you probably won't have the money to hire a full-time employee at this stage.
Moumita: As you said, not every startupreneurs have the time to be on social media, for them which automation tools might be reliable?
Sam: It just doesn't make sense to try to run everything manually, especially across multiple platforms. To grow fast, you must run efficiently.
Pick the one suits your startup – some good choices are IFTTT, Buffer, Crowdfire, Commun.it, Quuu, and also Sprout Social.
Moumita: Just sharing relevant contexts on social channels is going to work out for the startups?
Sam: Nope. You need to genuinely engage and hustle. 'It's not what you know, it's who you know'…a saying that is partially correct. You still need to know what you're talking about.

However, the right people can bring incredible opportunities – a huge network enables this.

Constantly reach out to industry pros, join as many LinkedIn / Facebook groups as possible and spark close relationships. Who knows, you just might bump into someone who can take you to new heights.
Moumita: Talking about context, what's your take on sharing relevant content about your industry?
Sam: You should share others' material just as much as your own. This helps your audience and also allows you to form strong relationships with many. Another key tactic is to pursue guest blogging opportunities. But — there's no point in going after sites with no rep. Getting featured on the right websites can increase follower count and credibility exponentially.
I grew my own following to what it is today mainly by guest blogging. And I still don't have a functional website of my own. That says a lot about the power of this technique!
How To Find Guest Bloggers For Your Site https://t.co/Ia9Tq7olJb [@djthewriter blogging]

— Sam Hurley (@Sam___Hurley) August 5, 2016


Moumita: Do you think giving freebies or rewards is one of the good growth hacking techniques?
Sam: Offer rewards to those who spread your word and get others to sign up or buy. You can use tools like GetAmbassador to track and reward people appropriately. This goes a long way in creating love for your new brand and rapidly accelerates growth.
Moumita: Is influencer marketing one of the popular growth hacking techniques?
Sam: It is one of the quickest and most cost-effective methods for generating significant traction for any startup! Pay and/or barter with relevant influencers to promote your material and products/services. To start your influencer marketing campaign you can use tools like – Klear, Kred, Klout, and Onalytica.


Moumita: That was just great. Thanks Sam for precious time. Our startup followers, wannabe entrepreneurs and those who often take up startup workshops with us are gonna love it.
Sam: My pleasure!
What's Your Take?
Well, we are now miles away from traditional marketing concepts. We have flushed off those techniques. Getting growth hacked for your startup is way ahead of those paper ads and fliers. It's about building an enriching base of online customers.
Related Reads:
Expert Speak: Why Programmatic Native Ads Are the Future of App Revenue