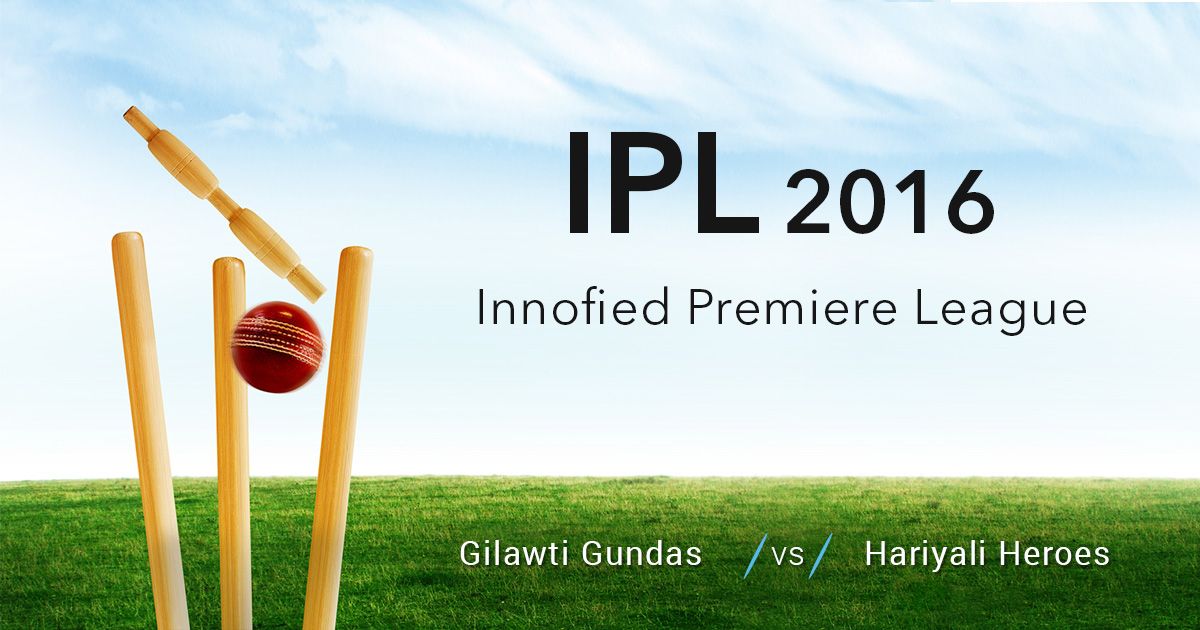 Innofied Premier League Reboots- Innofieders At Their Best!
After India's massive win against England, we thought to keep the cricket fever switched on! And guess what – We too Rebooted – and played the second edition of IPL (Innofied Premier League). 
"We talk cricket, we eat cricket, we sleep cricket." Cricket is almost the lifeline for Indians. Well, to describe our cricket passion no other tagline can fit better than this! Our passion for the sport is so deep that we go crazy only with the thought of cheering it. Our players become our 'God' and victory becomes 'festival.' The same cricket blood runs in us. So, Innofieders took the bat and ball for the second time in the year and headed for the 22 yards.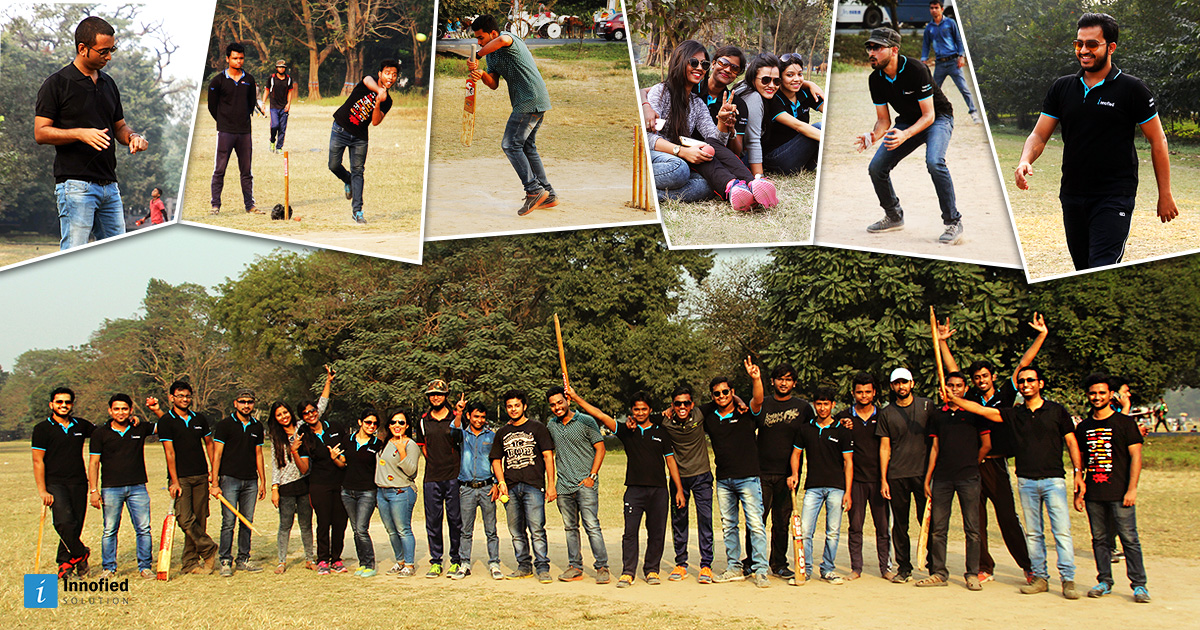 Innofied Premier League – The Action Packed Day
On 17th of December, we gathered at the Calcutta Ladies Golf Course where we flagged off our game near about at 12.30 PM.  Two interesting teams viz. Gilawti (or Galawati) Gundas and Hariyali Heroes (yeah, cheesy names though) played IPL 2! Team captains were Tamodeep Das for HH and Santanu Nandi for GG. Toss was won by Gilawti Gundas two times and once by Hariyali Heroes. Sandip Saha, one of our Co-Founder ( who was the Umpire in the Innofied Premier League 1) for a change chose to take the audience arena so 'everyone' was umpiring on the field. Swarnendu De, our coolest Co-Founders played with Gilawti Gundas to spice up the games little more!
Our Energetic Cricketers
Saptarshi from Gilawti and Dhiraj from Hariyali delivered some spectacular shots. Swarnendu was applauded for the catch of Alok that he took on the offside of the field. He also had hit some sixes that made the crowd go wild. Hariyali Heroes has put up a strong fight though they could not make it, but the team showed a good sportsmanship. Could have mentioned a few more names from the list, but what's in a name, we're just not good Bowlers or good Batsman – we are All Rounders!
After a fun filled four-match series, Gilawti Gundas won by 3-1. We wished that the game continued a little longer, but it was getting dark, so we wrapped up at 5. IPL second edition also had some added attraction. Team members were in their shining black office Ts. And had some beautiful ladies to cheerlead the teams without the pom-pom.
To end the day nothing could have been better than a sumptuous meal with Biryani from Arsalaan!
In short, Innofied Premiere League 2 rocked!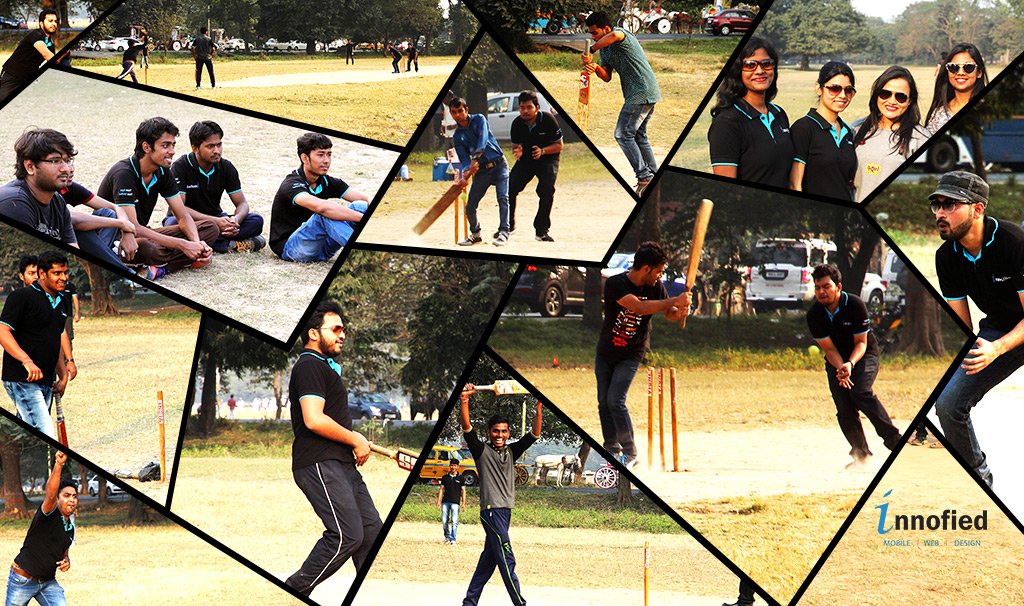 (Photography Courtesy: Sandip Saha, Our Co-Founder)
(Reporter: Miss Nidhi Jaiswal, Content Crafter of Innofied)