[vc_row]Updated on Aug 7, 2019
Healthcare is supposed to be a 'consumer' product. But till date, it isn't!
Why? TBH, even today, after such technological advancements, healthcare systems keep patients and doctors from connecting. Let's take the U.S. for example. Though health spendings for the United States, alone accounts for about one-fifth of their GDP, they're still struggling to provide quality healthcare services.
It really seems healthcare is becoming one of those few industries where people are paying huge money for relatively poor service. But how can this be? Well, the possible reasons behind this backlog are:
It's often difficult for the mass to get through the right doctors

For a lot of cases, preventive care is missing in lack of proper guidance

There are insurance cost, bureaucracy and other complexities involved in health treatments
So, Is There No Hope To Improve The Condition Of Healthcare?
There is a gleam of hope. If we can connect doctors or health care services directly with patients- half the battle is won. And what can be better than mobile apps to bridge this connection?
Probably a lot of healthcare startups understood this pain and are riding the crest of this wave. They are simplifying the way we used to connect with different healthcare services. With a purpose to democratize healthcare with affordable and easily accessible health services- healthcare apps like Babylon, Insight Optics, Medici etc. have started a revolution.
How Healthcare Apps Provide Comprehensive, Personalized And Immediate Health Service
As I said, there is already a huge market developed for medical/healthcare apps, HCP apps for doctors and for patients. There are numerous healthcare app ideas, which aim to provide personalized treatment for patients. With healthcare app keeping a track over health, medication, patient monitoring, recovery, and real-time doctor consultation- it is estimated that healthcare app market will cross $60 Billion by 2020!
People are paying a lot for healthcare services and they deserve a great experience- which is in turn promised by healthcare mobile apps.
So, if you are,
Someone who runs hospitals or wellness center and wants to provide an efficient healthcare service,

Medical professional or a doctor who wishes to improve  patient monitoring, and reach to their patient anytime,

Healthcare mobile app entrepreneur, looking to develop healthcare apps,
You've landed the right space. We're going to talk about the best healthcare app ideas and ways to create a healthcare app that stands out!
What Are The Top Healthcare App Ideas To Begin With?
Whatever be the creative healthcare app idea you come up with, there is one thing to keep in mind. You need two apps- user(patient) app and service provider(doctor/clinic/hospital) app. Both the app and their feature will depend on the type of healthcare app idea you choose. Here are the top healthcare app ideas:
Healthcare app for women's well being
Healthcare app for managing CDM- Chronic Disease Management
Fitness tracking healthcare app
Mental Health Monitoring app
Doctor On-Demand app
Let's explore all of these healthcare app ideas in details. 
1. Healthcare Apps Addressing Women's Well Being
If you care about women's health, you will find incredible healthcare app ideas to keep their wellness top notch. Whether you think about tracking the menstrual cycle, solving a medical problem or helping women achieve inner peace, there are a lot of ideas, to begin with.
Consider an app that serves the purpose of a digital clinic, but for women. Your app can provide a comprehensive source of therapists, medical practitioners, dietitians, gynecologists etc. It might turn out to be a go-to source for your female client to question professional doctors and get treated. You can implement both text and video chat and get access to high-quality treatment, medicines, birth control or UTI treatments.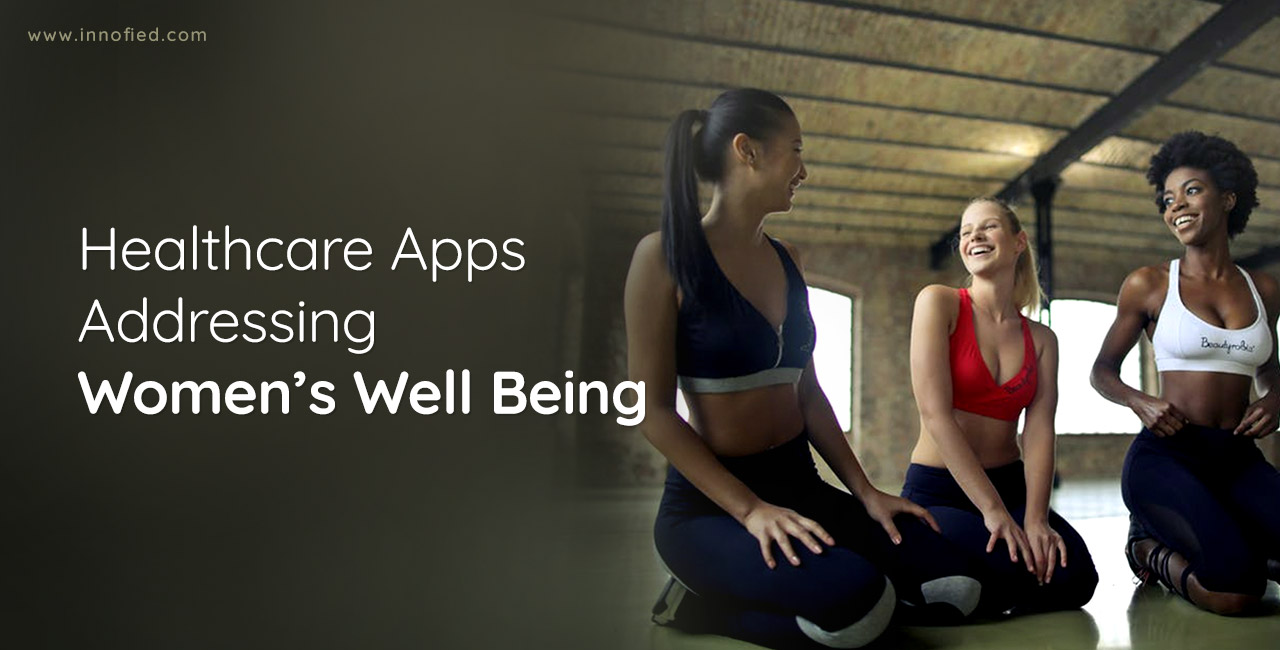 Another healthcare app idea for women is offering online therapy, that'll be convenient, flexible and affordable at the same time. You can cater to a list of active listeners who will 'listen' to the problems or just chat to ease the tension and hence help the user.
Fertility monitoring is another high priority healthcare app idea for women. The app you create will take women healthcare to the next level. You can design the app to help the female user to predict the most fertile days in her cycle. You can also collaborate with smart bands like FitBits to track ovulation, period and pregnancy.
2. Healthcare Mobile Apps For Chronic Disease Management, CDM
CDM or Chronic Disease Management with mobile apps is one of the greatest healthcare mobile app ideas. Chronic illness like diabetes, blood pressure, kidney disease, HIV/AIDS etc need regular medical attention and checkups. Another chronic illness is depression, which is growing like a plague. Don't you think ailments like these need a special mention?
If yes, you can plan on creating a healthcare app that addresses one of these chronic disease management. You can think of an app that tracks the user health on a regular period, provides a list of professional medical practitioners for the specialized disease.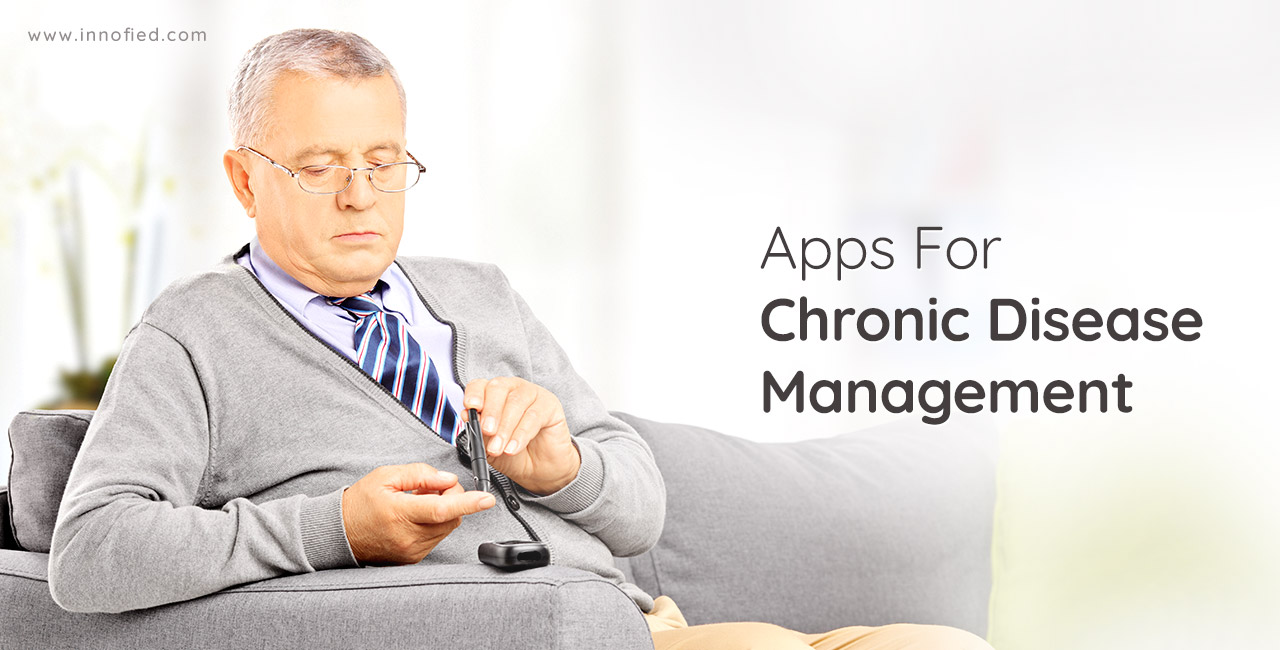 A virtual nurse or a chatbot who is trained to talk about the ailment can be an option. You can also create a calendar to monitor diabetes or blood pressure levels from time to time.
Another task here is to collaborate with service providers like clinics and doctors and create a database. That database of services can be connected with the patients. And hence you help your patients with immediate actions and care.
Note: An app that detects illness like diabetes or blood pressure cannot work alone. You need to integrate with external hardware like smart bands or anything of that sort- to make it work 'accurately'.
3. Weight Loss Apps/Diet Tracker Healthcare App
Getting into a fit shape is probably everyone dreams of. Be it by doing the right exercise or dieting, millennials today are always looking for ways to be in shape. With Fitbit like smart gadgets getting popular with each passing day, there is a big scope in venturing into healthcare apps that track diet and promotes weight loss.
Take Google Fit app for example. It is designed to automatically detect walking, running and other fitness activities you do. You can track almost 120+ activities with the app- which makes it a one-stop solution for fitness freaks. The standard google-esque user interface makes the experience easy and engaging.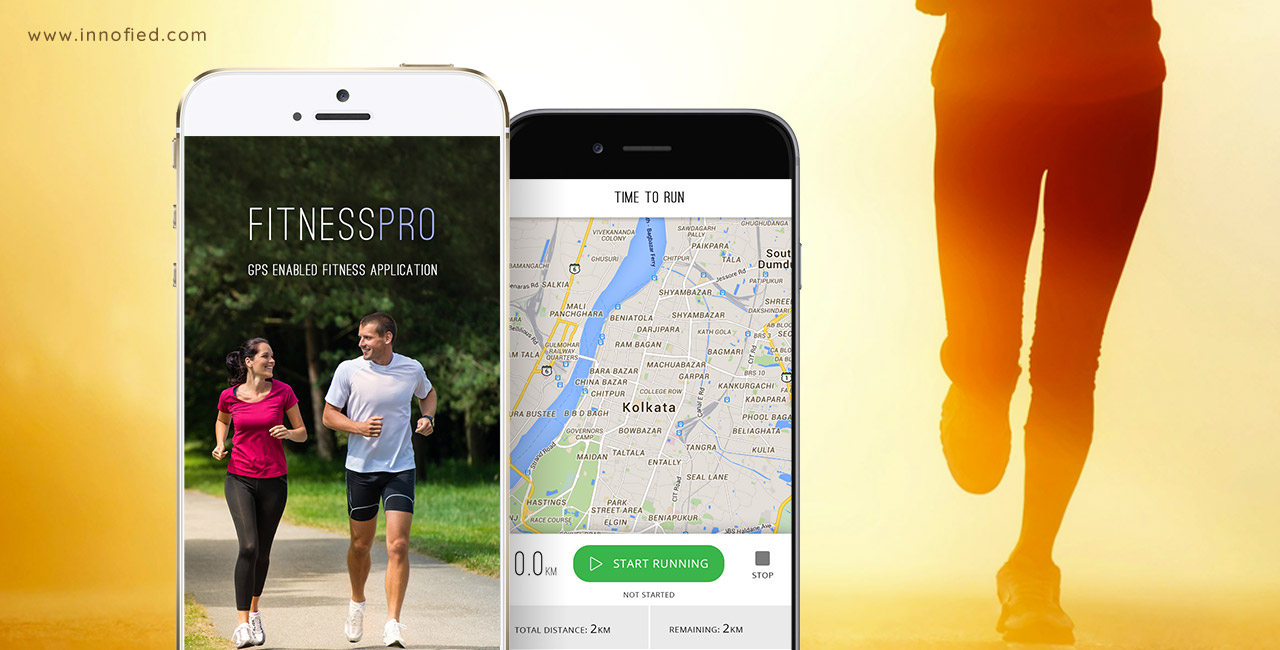 Another notable example is the FatSecret app that helps track the diet you intake. You can keep a record of whatever food you take and the calories you can burn. It has a barcode scanner, food reference guide, diet calendar, and weight tracker. It's totally free and also has social logins. Well, you take a note from here and create something that helps people be in shape with less effort. For the tracking part, you might need to integrate GPS feature in your app. Talk to your healthcare app developer to understand this and create a masterpiece.
4. Focus On Healthcare App That Addresses Mental health
Unhappy lifestyle, depression, and stress are some of the common mental illnesses, which affects more than 16 million adults in the USA, every year. Depression is making lives complicated which a lot of time leads to suicidal tendencies. It can happen at any age and gender. It is definitely not normal. And when the issue is this big- you must think about a healthcare app idea that can do something about depression and mental illness.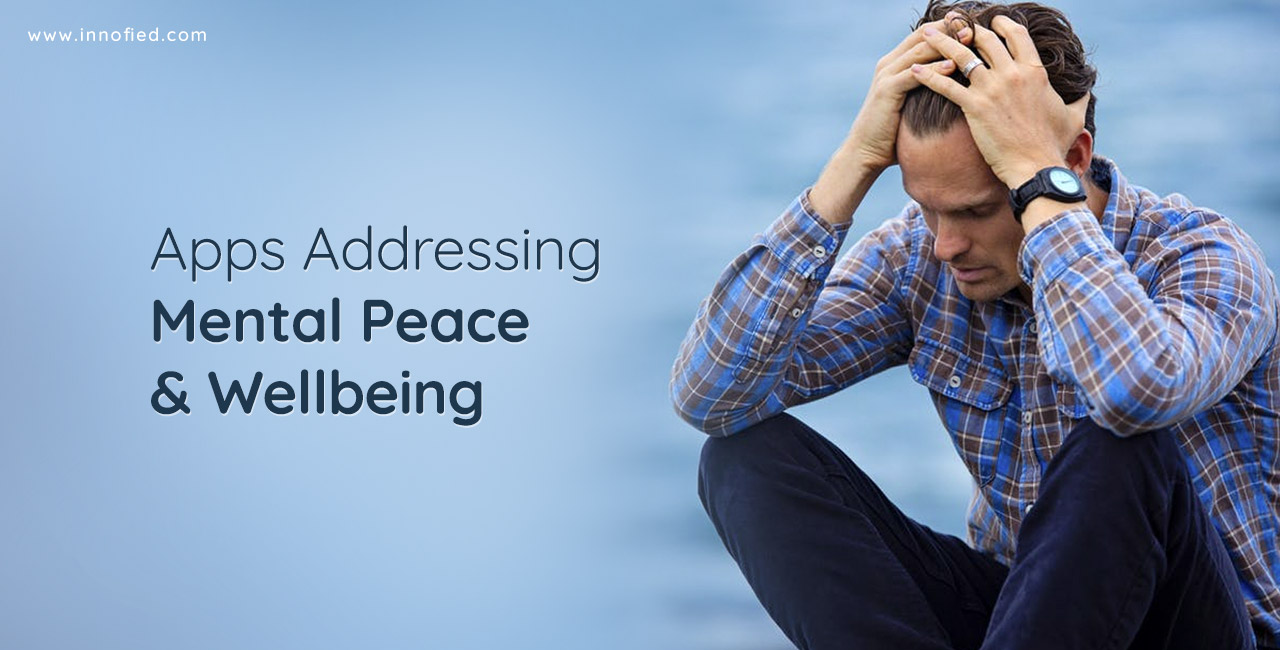 Mental health monitoring apps can be really helpful for those who are alone and seeking help. One such notable name is Anxiety coach, which is a self-help app which helps with Cognitive Behavioral Therapy. It lets the user walk through a list of feared activities and helps them overcome their fear, leading to a confident and worry-free life. You can also plan your day, track anxiety and view your progress levels.
Another mental health issue is lack of sleep. Changed lifestyle and difficult eating habits have already made us sleep-deprived. Plus excessive work pressure has altered sleeping habits. You can definitely plunge into this area to create sleep-inducing apps which can help the user fall asleep. A lot of methods can be used like relaxing music therapy option, a routine plan for rest and sleep within work etc. Talk with your app development partner to develop a feature list for mental health apps and start working on it.
5. 24*7 Patient Consultation With Doctor On Demand App
Image a scenario where you suddenly feel a stomach twinge and it's 8 p.m on a Sunday evening. What will you do? Can you wait until the next morning to visit a nearby doctor? Are you going to consult Google about your symptoms? Or take some home remedies without knowing the actual cause of your stomach ache?
What if you can immediately consult a certified, professional doctor through your phone, have a one on one communication and get the exact medication/treatment for your ailment? Well, I think it is the best option for all those mentioned above! Yes, I am talking about on demand doctor app.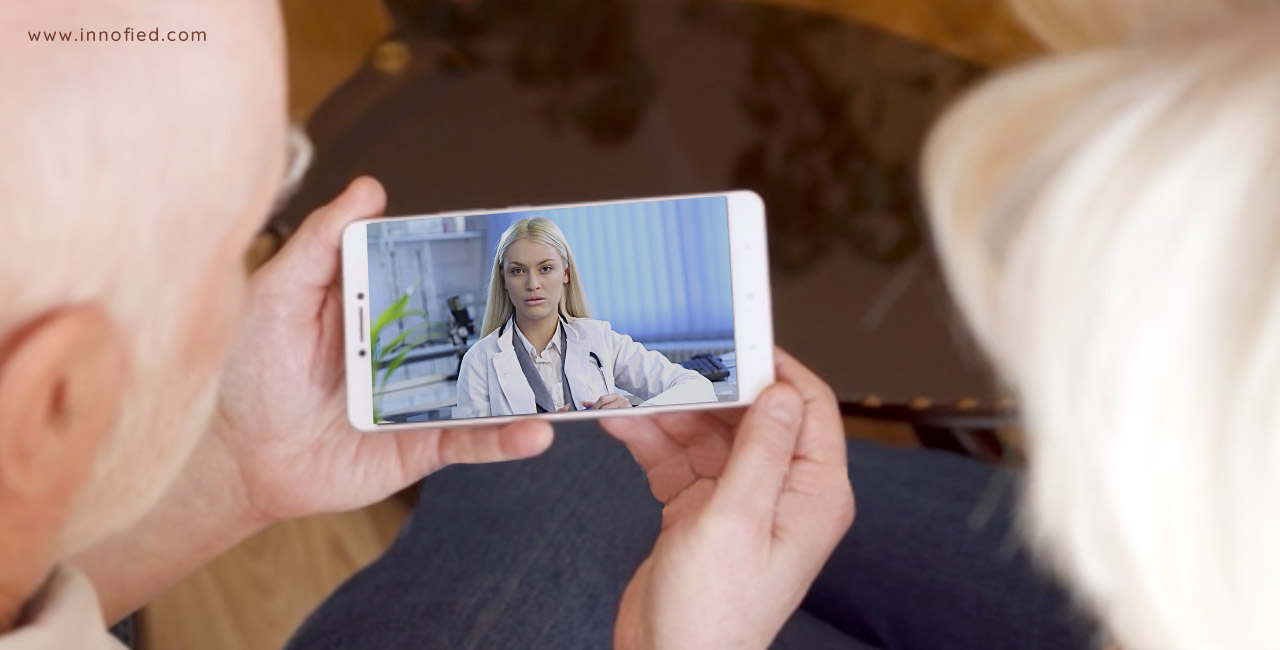 Doctor on demand app can be a modest approach to cut down the long waiting queues, waiting for the doctor etc. Patients and connect to a specialized and licensed doctor 24*7 through the app. For making this possible, you need to create a vast database of doctors, who are willing to partner with you. There can be relevant charges for chat consultation and video consultation. If you're willing to create doctor on demand app, you will need the right healthcare app development team. They should assist you with the right kind of app wireframes, features and definitely the cost.
So, how can you develop a healthcare app based on the top healthcare app idea?
Bonus- A Foolproof Guide To Take Your Healthcare App Idea To App Store And Create A Lasting Impact!
Healthcare apps are meant to do things like diagnosis, treatment, billing, tracking and similar stuff. Even wireless scales and calorie monitor, integrated with an app, is a thing now. So, there are a lot of things that you need to keep in mind anyway, But, whatever you plan, the secret is to understand:
Who is your target user base?

What is your healthcare app idea?

Where are you planning to launch your healthcare app?

What is your USP?

What benefits are you providing to your user base?
It's time to delve deeper into each point now as this list is only going to help you with a realistic launch of your app.
Step #1 : Defining Your Target User Base
Understanding the user base where you'll target is your first step. For defining this, it is required to know the age group that you target and their health issues. It is important to resist yourself developing some fancy feature, without understanding its need in your target segment.
Step #2 : Finalizing Your Healthcare App Idea
You've got an idea about the top 5 healthcare app ideas which will help you get started. It's all about making the right move, based on your need and your budget. If you're a startup with a shoestring budget, you'll need to find the best idea to start with. For example, you can start with a fitness tracking app initially, and then add more relevant features that will keep your users hooked.
Step #3 : The Healthcare App Launch Location
Well, this can be tricky. Ideally, you should launch your app in your home location and then expand. But if you have partners and are planning to launch your healthcare app overseas, you must have an idea of the user trends there. For instance, if you're planning to launch your app in Los Angeles, you should collect the data of healthcare-related app users there. And the user demography as well. It will give you an instant idea if your healthcare app idea will have takers or not.
Step#4 : Your USP That Defines Your App And Differentiates You From Others
What is the feature that defines your idea? What differentiates you from other healthcare apps? There has to be something that will make you different. Define it right away. Healthcare is a big space where there are numerous possibilities, where you have to find the right opportunity. It can a small feature but a prominent one.
Step #5: Be Clear With The Benefits That You Provide To Your User Base
Are you going to count the steps of a fitness freak who loves running every day? Or are you are going to help those with chronic diabetes, to let him control his sugar intake?
Whatever feature you think of, you have to have a benefit for it. And the secret is to design the app feature list in such a way that it becomes a habit for your user. You also need to think of the user interface you are designing, which has to be the clutter free and straightforward.
What's Your Takeaway?
Though people are paying a lot for better healthcare services, they are hardly getting a great experience. And this is where healthcare startup should take the plunge. The best healthcare app ideas are discussed here which can turn the game around. It's all about understanding the pain of your user base and solving them with a unique app idea. What do you think? What are your challenges with your healthcare app startup? We can help. Let's have a discussion on your healthcare app ideas.
Editor's Note: This post was originally published on June 28, 2018, and has been updated for accuracy and comprehensiveness.