Are you an entrepreneur or a businessman? I can only assume that you have spent a significant portion of your time trying to come up with a product or a solution that is unique and most importantly has a good marketable value.
Most businesses or service providers get that right. But they seem to miss out on a very important factor for sustainable growth – they don't take an important factor into consideration; you must get the business model right.
It is absolutely crucial that you get some basic things figured out, like marketing strategies and potential customer base. Without the right roadmap, it is not possible to succeed.
For the most part, the phrase "business model'' conjures up images of complicated and sophisticated math and designs. As Michael Lewis put it, the term business model is used "to glorify all manner of half-baked plans."
While that may be partly true, a lot of funds are raised to invest in such faulty plans or 'models'. But as long as you have the right strategy planned out, you can rest assured that the investment is channeling in the right place.
So, do you know the ways of finding the most effective business model for your product?
If not, then you have landed on the right article.
But Before You Create A Product Business Model….
Here are some common questions that often pops into the mind of any businessman –  
"How can my business progress further?"
"How can I create value for my customers?"
The answer to these questions always remains the same. And that is, "Creating a right product business model".
Clear all your doubts regarding building an apt business model by watching this video:
If you are someone who is planning to venture into a new business, understanding how you can create the right business model, is absolutely important. Forming a perfect business model which is another way of saying how you are intending to make money.
Well, the creation of a business model is not just about determining which products you need to pursue.
It is also not about making a business plan, but all about figuring out how will you develop an ongoing business value for your customers.
The top-profiled companies that we see today have their own platform or business model, along with an amazing management team. For instance,
Apple is an operating system platform business model.
Facebook is a social media platform business model.
YouTube is a media platform business model.
Microsoft's xBox is a video game platform business model.
LinkedIn is a human resources platform business model.
And there are a lot of such established brands which have their own successful business model.
These business giants also have several addressable markets.
And if I continue with describing each brand's business model, then, of course, I will never end winding up the article.
What I was saying that for a successful business model, you need to follow some essential steps. I am going to give you a 7 step formula to create the most effective business model for your business.
1. At First, You Need To Identify Your Audience.
While you are in the process of creating your business model, you need to narrow your audience to two or three buyer personas.
You need to outline all the challenges, demographics of each persona and the solutions that your business is offering.
At this point, you might want to validate your business idea as there is little point in proceeding with the model if there aren't enough customers interested in the product. This way, you can funnel down to the customers with the highest profit potential.
2. Next, Go For The Establishment Of Your Business Process.
It is the next step for ensuring an effective business model creation. Determine the major business activities of your company by identifying the major aspects of your business offerings.
Let me ask you a question now.
How do you manage to reach your business goals?
Or how do you find out the new customers or handle various daily business processes?
Of course, different businesses must have different ways to handle their own business processes.
For ensuring a successful business model, you need to document your business resources.
Now make a list of the main business resources which may include kinds of stuff like capital, website, warehouses, customer lists and intellectual property.
3. Make Your Company Stand Out In The Crowd
How your services could be more innovative? What could it offer that no other company offers?
For being the best ones in the industry, you need to distinguish your business from your competitors. If you do not offer a service that does not solve a real world problem, it is unlikely to take off successfully.
Define your strongest value propositions by linking each one to a product or service that your business offers. Even if it doesn't, make sure you are doing it better than your competitors.
This would help you to determine how much your customers value your products or services.
4. Determine Your Trusted Business Partners
We all know that no business could operate without their business partners.
These partners contribute to the respective business in order to serve the customers in a better way.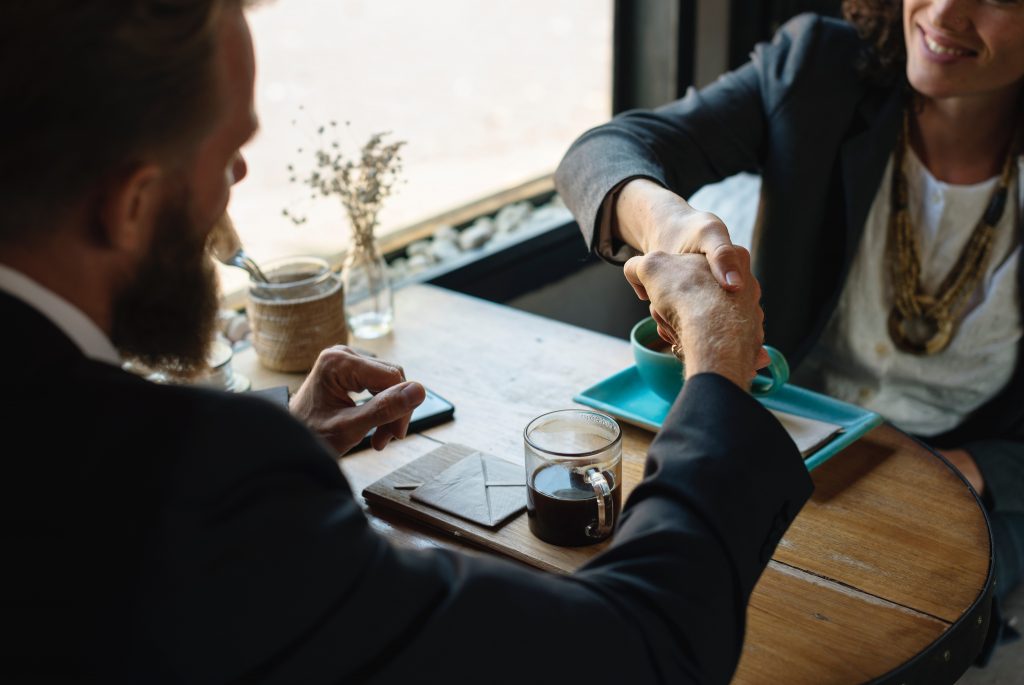 While you create your business model, select your business partners, like suppliers or advertising partners and others.
Make sure that you and your partner have different skill sets; if you have adequate technical knowledge then go for a partner with marketing experience. Similarly, if you lack technical skills, your partner should make up for it.
If you are struggling to find a co-partner, give websites like FounderDating, Startup Weekend, Founder2be, and many others. For a complete list, do go through this site.
5. Create A Demand Generation Strategy
If you are a newbie into the world of business, then have you ever thought how will your customers reach out to you?
Most importantly, how would they react as soon as they become aware of your brand?
The sixth step is to go for creating a demand generation strategy.
The demand generation strategy would help in building the interest of the customers towards your business, thus bringing in a sales lead.
6. Leave A Space For Innovation
By this term, I mean that after setting up your product business model, you really don't know if it's further going to meet all the business requirements or not?
Therefore, it is essential to keep a space for extra innovation.
Trust me guys. This is the smartest thing to do.
Instead of making your initial business plan as your stationary document, try out implementing new plans and changes with time.
So, these were the few simple steps of framing the perfect business model that would help you in fuelling the success of your brand.
What you need to do now is to opt for the best business model.
Always remember that a strong business model should also see additional ways to add value to your business.
Ready To Make Money?
As one of the globally recognized mobile app development company, we understand the pain and effort it takes to launch your own business. If you are ready with your product business model, and if it is an app based one, smart choice! As experts in helping startups take off for years, we can help you turn your business into a profitable one. For a free consultation, contact us here.