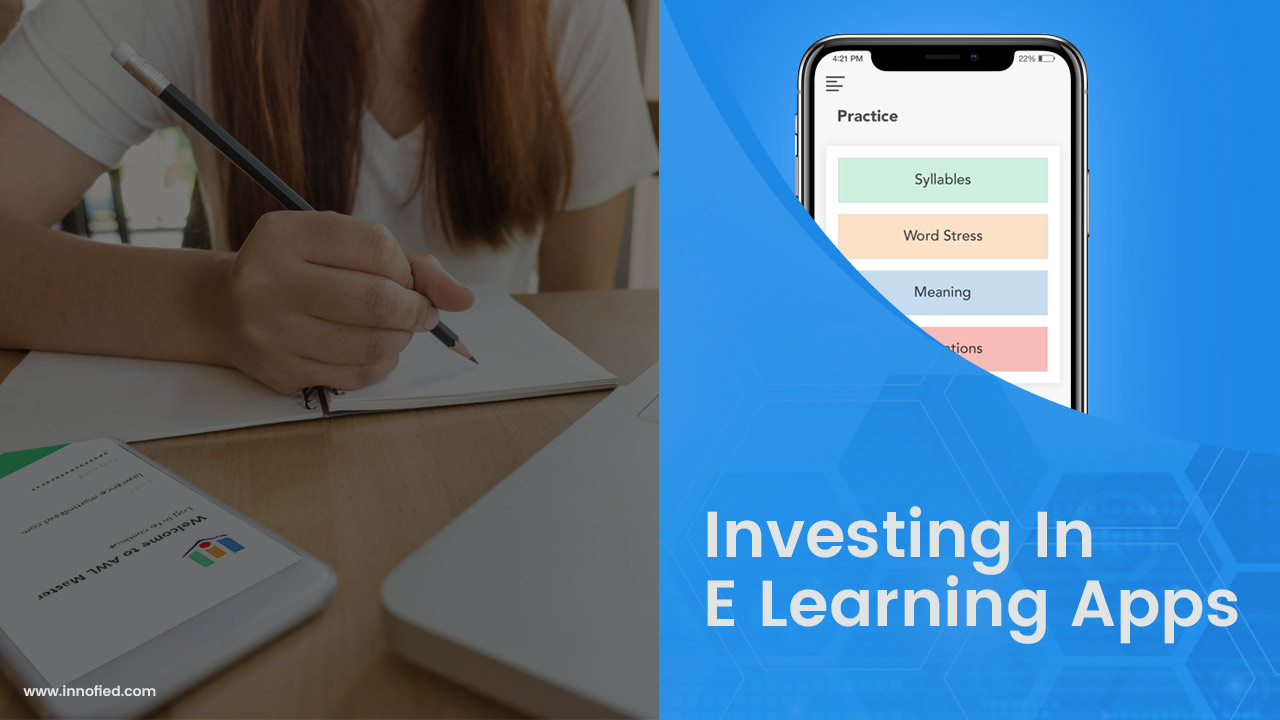 Roadmap For Startup To Invest In Ed-tech Industry With Apps
The function of education has to be intensive learning, than just being critical. When intelligence is merged with a character, it becomes learning and that's the truest form of education.
Unfortunately, the situation today is the opposite. Students are forced to compete in the rat race to be better than 'others'. They are focused towards memorizing stuff than one coherent piece of understanding. There is a sense of pressure that develops in the student's mind which hinders his power of thinking. I am not against competition but learning is my friend, is more important!
Problems Of Education Sector You Must Know Before You Proceed
Several industries have evolved through the scratch in the past century. We are living our lives ay we are living our lives and the way we do our jobs. But the 'traditional' classroom and teaching is still far behind from modernization. Essentially, education has to be coherent and cogent. It should be entertaining than being tiresome. And technology is mature enough to bring out education from its outdated state. We have several educational and e learning apps that are helping children learn beyond memorizing.
But in the age of hyper-connected internet era, the education system is still failing.
Considering the U.S., there are few pressing problems viz.,
Classrooms are overcrowded – attention per student is reduced

Parental involvement has decreased

Few or no steps for assistive training- especially for differently abled students

Continuous progress report is not generated

Technology is considered equivalent to entertainment – but it's a myth
These problems are not only in the U.S. but all over the world. To solve these problems, there are many educational app startups emerged to make things fall into place. One remarkable name is Byju's app. They have integrated learning with interactive videos, customized learning module and can analyze student progress – in real time. Parental feedbacks and recommendations are happening.
So, it's downright true that education is changing and traditional education will be a past thing. If you have an education startup and want to bring a breakthrough concept of learning – you must know the right roadmap to get started.
What is that roadmap to educational app development?
Creating E-Learning Apps: How Should I Start?
Now you know the problems of the education industry. You are mentally prepared to create an insanely beautiful and intuitive education app. But what will be your first step? Do you know your target audience?
Tell Me Where My Audience Is – Let's Find!
The education industry is vast. There are numerous categories, different variations, and cultural peculiarities. So, don't confine yourself. While creating an educational app for your startup, try concentrating on markets like U.S, China, Latin America and Scandinavian countries. Children here start learning at a tender age. Try to understand their educational needs and what they lack. And then jump in to create apps in order to solve their problems.
Apart from geographical aspects and cultural restrictions, divide your audience by their age and income level. You can develop educational apps for kids, young learners, and adults. But don't mess everything up. Create a strategy for a single sector first and then improve and expand.
Say, you are creating an app for young learners. So you must focus on
Engaging students with learning videos from best teachers

Chapter wise practice with tests and analysis

A better understanding of a topic or subject with gamification

Section to challenge peers nationally

Analyze progress with in-depth solutions and recommendations

Parental guidance to keep the learning
But if you have the idea for kids educational app development, focus on
Learning from fun videos

Games and hands-on learning at the same time- is the easiest way possible

Deep understanding of elementary subjects with fun interactions

Puzzle games that increase knowledge and enhance thinking power
Related Read: Top 5 Tips To Keep In Mind For Educational App Development For Kids!
Which Current Technology Trends Are Needed For Developing Educational Apps?
Technology has improved to insane levels. It is now capable of making education fun, persuasive and captivating. So, while maintaining the USP of your startup, be original. And to get accepted by mass, check out these trends:
1. Extensive gamification of apps
Gamification is now a common trend in every other educational app. It cuts out the boredom and makes the app usage similar to a game quest.
2. Video learning is now a thing
Videos are a great way to visualize and learn things. It guarantees a better understanding by using demonstrative videos. Educational apps with video integrations will help the learning stay longer in the kid's mind.
3. Cloud-based storage and learning
Imagine how easy it would be if students can access learning materials in a jiffy! Cloud-based learning comes in handy here. If you are including cloud storage in your e learning app development, you can help users get remote access to books, notes and communicate with teachers to solve queries.
4. Augmented Reality and Virtual Reality integrated into education apps
Remember Pokemon Go? The way people used their mobile to search for Pokemon?
It created a buzz. the app used augmented reality to superimpose artificial graphics on the physical environment. The technology is merging digital information with the user's real environment. And hence by explaining a subject in explicit details, it can be used to explain difficult to understand topics.
so, when it becomes hard to understand a semantic representation comes to rescue with AR. Augmented reality in educational apps develops the relationship between real and virtual world. It makes the characters alive and real when read through AR-enabled apps. This makes education lively and breathtakingly engaging.
Virtual Reality, on the other hand, is still costly and not accessible to a wide range of audience. VR recreates the environment for the user. By creating the artificial environment, VR creates an enhanced experience. Since AR is easy to integrate with apps,  it is easily accessible and no extra cost is involved.
5. Why are language learning apps in trend?
Language learning apps are most downloaded and the easiest way to learn on the go. They allow students to study in a fun environment. Educational app development for language learning evolve the senses as they include speech-recognition, speech training. Voice recognition and hearing skills improvement have a scope too.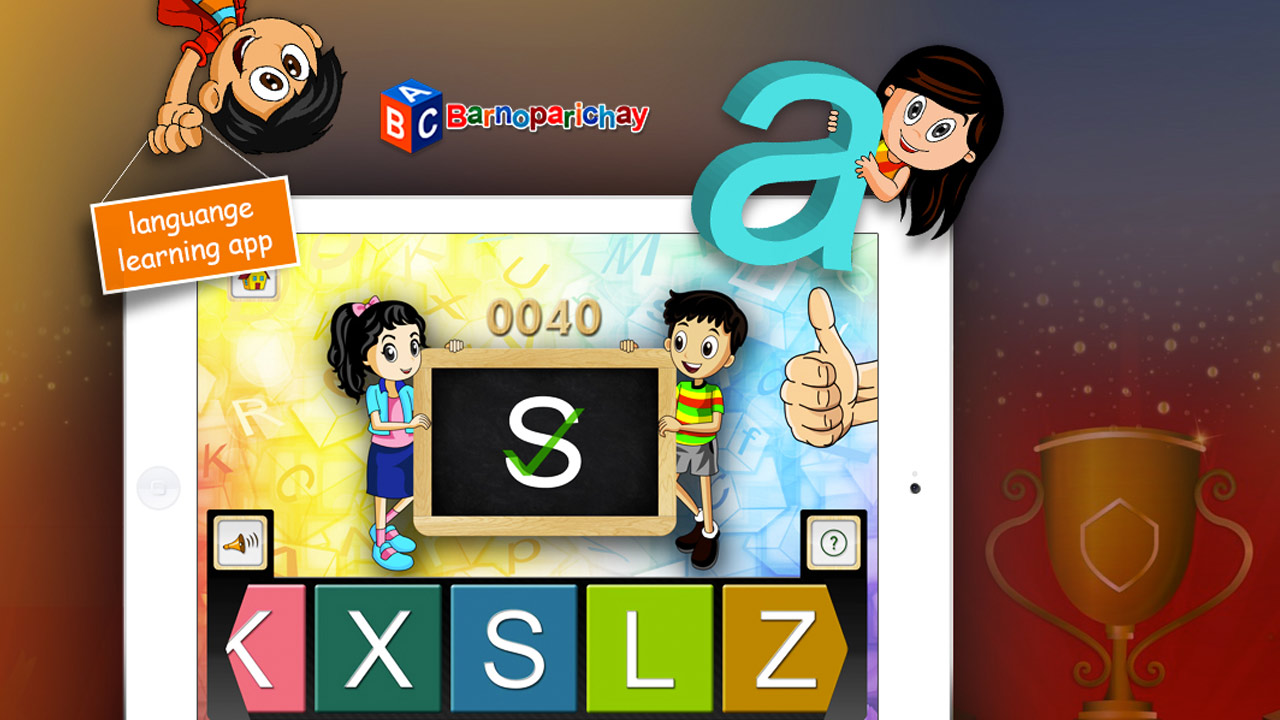 We have created award-winning education apps like Barnaparichay, AWL Master, INTKC, and Pupil's Aspire which stand out. Barnaparichay, the language learning app that we created has won awards and popularized among the mass. It gives a technological twist to traditional slate pencil learning experience.
Related Read: Creating A Language Learning App Like Duolingo? 8 Tips You Need To Know Right Away
6. Brain games, puzzles and training apps
Let kids get out of their routine work and enjoy playing recreational games. It can be brain teasers, memory training games and what not! You can create educational apps with the touch of games that will include learning and brain development on the go. We have created numerous gaming and learning apps like DFP Arabic Games which enhances brain power and promote learning at the same time.
How Can I Earn From The Educational App I've Developed?
Don't give everything exclusively for free!
Free educational apps are though popular, but you can always earn from your venture. Let's explore the monetization options from your educational app:
1. In-app Purchases
It completely depends on the type of educational app development you have chosen. You can offer study materials, courses, merchandises, VR equipment, worksheets and everything else required. It can be physical or virtual objects. This is where you can easily earn from your app. 
2. Paid Subscriptions
If you are providing robust study material that took your expertise, time and hard work, you can rightfully ask for paid subscriptions. You can provide a free version of your app to download and for extended consultation or study materials, users can go for paid subscriptions. Create a strategy out of your educational app development to chalk out how to get more paid subscribers. Provide additional app features with a paid option.
3. Partner With Educational Institutions
This is another way to earn from your educational app development idea for startups. If you have a unique idea that is promising enough for educational institutions, you can approach them for a mutual partnership. Start by finding institutions which match your criteria. Pitch them with your educational app development idea and take the stage by storm. And you are done!
FREE 30 Minutes Consultation
Confused where to start?
Kickstart your educational app idea with us!
4. Advertising
That's a bit out of the box but you can definitely go for advertising in your app. But since it's in the education domain, look for the ads that are appropriate for the age group you are catering. Keep this in mind and you are good to go.
As you choose these monetizing features, talk to the educational app developers in details. They have a good team consisting of iOS and Android developers. Check out their iOS app development service along with Android
What Types Of Educational Apps Are Making It Big In The App Store?
Education app ranks #3 in most popular iOS app categories with 8.48% share! And that's enough reason to invest in this venture. Startups can kickstart their idea in the education genre.
So, before you move to develop the educational app you were dreaming of, let's explore some of the top performing educational apps. You can always take reference from these and build one for your startup.
1. Udacity – Lifelong Learning
The Udacity app offers hundreds of free educational courses. There is an option for nano degree service that provides professional coaching and validated certification for $200. With learning on the go program, students can download classes and work in the offline mode as well.
You can download Udacity here – iOS | Android
2. Brainscape Flashcards
Brainscape flashcard is definitely one of the most trending educational apps in recent times. The app doubles the learning speed using different flashcards by repeating the concepts precisely. The app is free to use with Pro subscription at $10 per month. Brainscape uses a cognitive science that enhances the brain capacity at the right interval.
You can download Brainscape here – iOS | Android
3. Photomath
Photomath is precisely the best buddy for those who struggle finding 'x' in mathematics. It instantly explains and solves math problems simply by snapping the photo of the question you write on your copy. The app will break down the steps for you to understand it better. This will help you solve the other sums right away.
You can download Photomath here – iOS | Android
Check some of our awesome education apps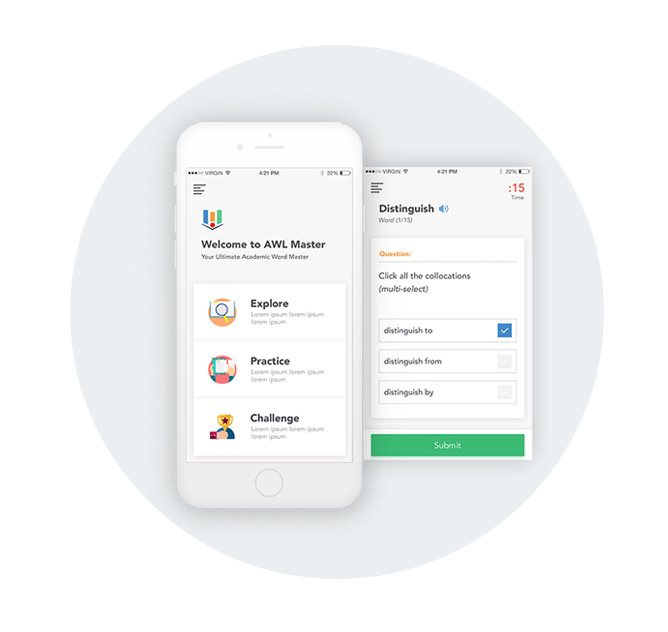 AWL Word Master

– Language Learning App

AWL is a vocabulary enhancing tool which provides syllable divisions, in-depth meaning and usage with good examples. You get pronunciations for English words. We've developed the app in iOS and Android. View Complete Portfolio.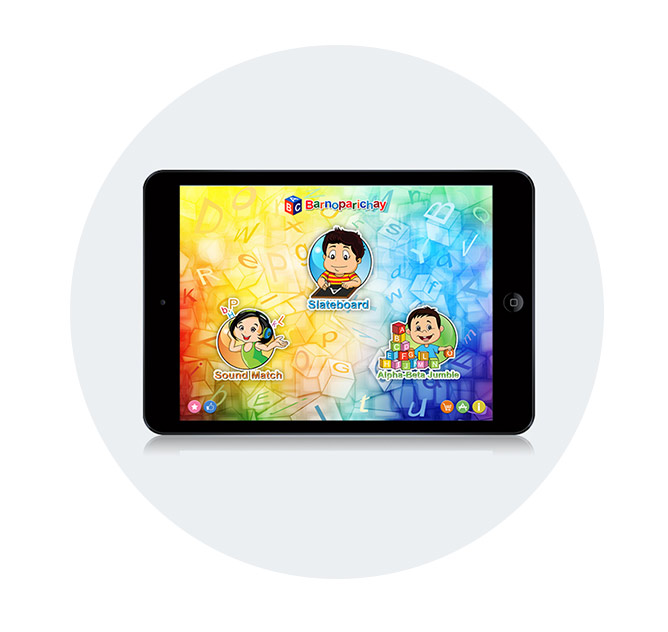 Barnoparichay

– Award-winning Language Learning App

Barnoparichay is an Award Winning app for language learning that helps kids to learn Alphabets, Number system, and everything related. Currently, it's available in English, Hindi, and Bengali. A Spanish version is going to be released. View Complete Portfolio.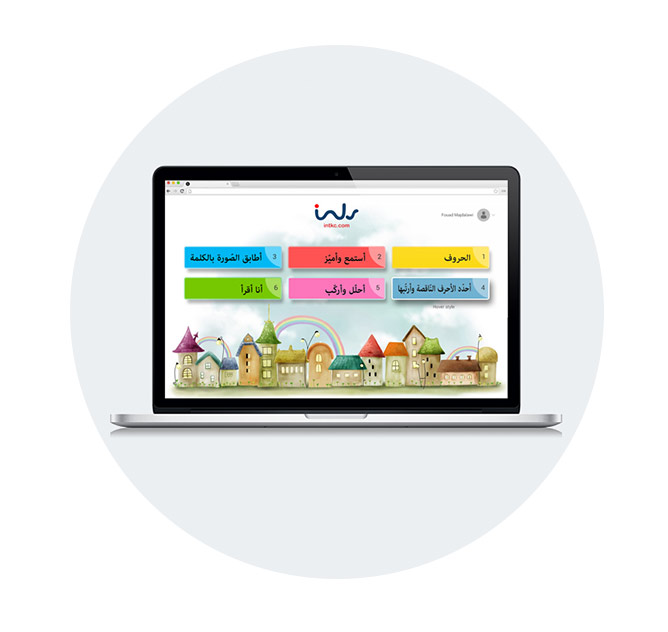 DFP Arabic Games

– The Easiest App to Learn Arabic

DFP Games is the Arabic learning app for kids. Learn Arabic letters, numbers and play with new words. It's a picture matching game- a great app with graphics and images. Now learning is a fun element to education for young and growing kids. View Complete Portfolio.
Ready To Contribute To The Education Industry?
Feeling motivated enough to realize your dream of educational app development? It's time for you to look for the right team to partner with. Finding reliable educational app developers will be a tough game as there are many in the market. But trust the best!
Innofied is the #1 educational app development company and we take pride in bringing an effective solution. Have an e learning or educational app development idea in mind? Share with us and we'll make it live!
Have an educational app idea?
We have made many ideas live earning millions of downloads!