For a startup, initial traction is crucial. It opens the door to more investment and growth opportunities. This initial traction is dependent on the product-market fit. If your product provides a solution to target customer's problems, they would flock around you just to give the product a try.  
To achieve that ideal product-market fit ( and traction), knowing how to do market research for your startup is the key. In order to cut your learning curve short, here is a guide to market research for tech startups– what it is, common mistakes, and how to do it.  

Why Market Research For Startup Necessary?
Market research is the process of gathering info about your target audience and scopes of growth for your business. 
It's a key element of any tech entrepreneur's business plan as market research supplies data for the followings: 
The sales potential of your product. 

Finding ways to attract customers and sell products/services 

Identifying hindrances that could slow down your business. 

Spotting opportunities to beat competitors. 

Projection of future revenue and so on. 
Even if you are a part of a thriving tech startup, the right market research for your startup will help you to create new successful products. 
Common Market Research Mistakes
Currently, market research for your startup (if it's specifically tech-based) comes with a different set of challenges compared to small and medium-sized businesses. The very nature of tech startups is the reason behind these differences— limited funding, truly unique ideas, inadequate competition analysis.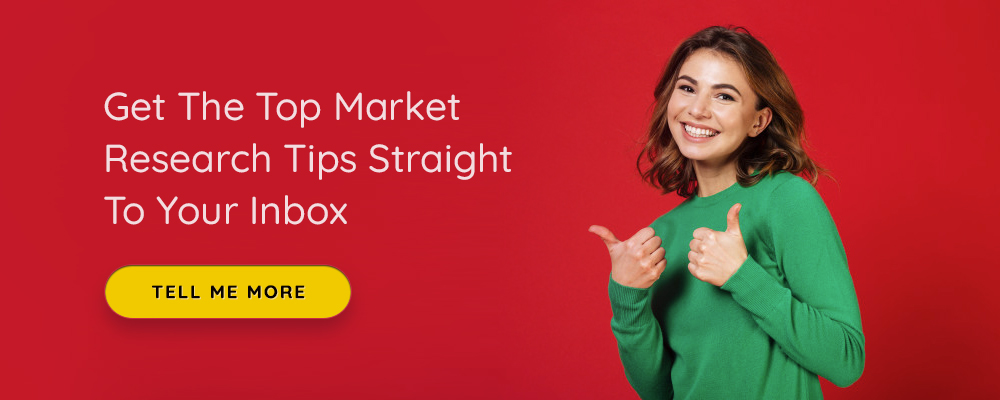 It's easy to get lost in the maze of these challenges and make some of these following mistakes: 
1. Poor Choice Of Research Material
The Internet is a great place to start researching the market and the audience. Websites and business libraries offer tonnes of insights. However, there is no shortage of outdated and/or biased research materials.  For instance, these days everyone sprinkles stats, found from different studies, on their content. However, in those cases, crucial details like year of research, sample size, demographic, research methodology, etc often don't get any mentions.
This is just one instance. There are many similar to this.   It's on you to verify the sources before you start concluding. 
2. Not Researching Competition
This is a big one. Many entrepreneurs don't pay enough attention to how existing competitors perform and market to the audience. As a result, they repeat similar mistakes and fail to play to their strengths.  
It's not super hard to research your competitors. There is a lot you can understand by simply looking at their marketing campaigns. For instance, smart companies are now leveraging social media platforms for app marketing purposes. Websites like Angelist and CrunchBase maintain a wealth of information about nearly every registered startup. Those databases come handy during competition analysis.    
3. Using Biased And Small Data Set
Before you plunge into audience research/interview, first get an idea about who you are targeting. A large group of customers can be segmented into multiple subgroups based on their demographic and psychographic, economic profiles.
Each of these subgroups can have completely different preferences and perspectives. If you ignore these differences and concentrate only on a specific subgroup, it can hurt you in the long run.
For example, Blackberry users have become non-existent in the US. However, it has still considered a status symbol in Africa. If you were targeting business people in both continents but don't take account of your African audience's preferences, you would be doing yourself a disservice. 
Apart from these major mistakes, not having resources to translate the data, poor resource allocation, etc. can also sabotage your market research and, by extension, your startup. 

Ways To Do Market Research For Tech Startups
Ideally, in order to make your market research effective, you need to use both primary and secondary research methods.
Primary market research for startups is the best for uncovering the details– what your audience wants, how your competitions operate etc. Secondary research, on the other hand, provides the framework for visualizing the bigger picture– what kind of economic trends you can expect,  how audience preferences shift over the years etc.
Here are some tested ways to conduct market research: 
1. Look Into Communities
Relevant online communities are gold mines for market researchers. Your target audience is already sharing opinions and interacting with each other. By eavesdropping those conversations, you could get a solid grasp on their pain points, thoughts, values, and insider information. 
It's pretty easy to spot active communities. A simple "keyword+forum" search on Google should give you the list of forums you are looking for. Apart from these, you have Q-A sites like Quora and community sites like Reddit.

Those sites are great for market research too. Social media groups are also great spots to start your research. Once you start participating in group conversations, members become more open to answering your questions/ responding to your requests. 
2. Interviews 
No one can provide more genuine and in-depth insights about your target market than the people who are already part of it. Think of your existing customers, sales reps, field executives, and potential customers.  By interviewing them, you can have  "insider news" which will help you in the long run. 
Interviews are based on the qualitative approach and best fitted for uncovering motivations behind customer's actions. It's recommended that you start with a handful of open-ended questions and let the conversation flow.  
Face to face interaction, video call, telephone– interviews can be conducted in different ways. Pick the channel that suits you the best.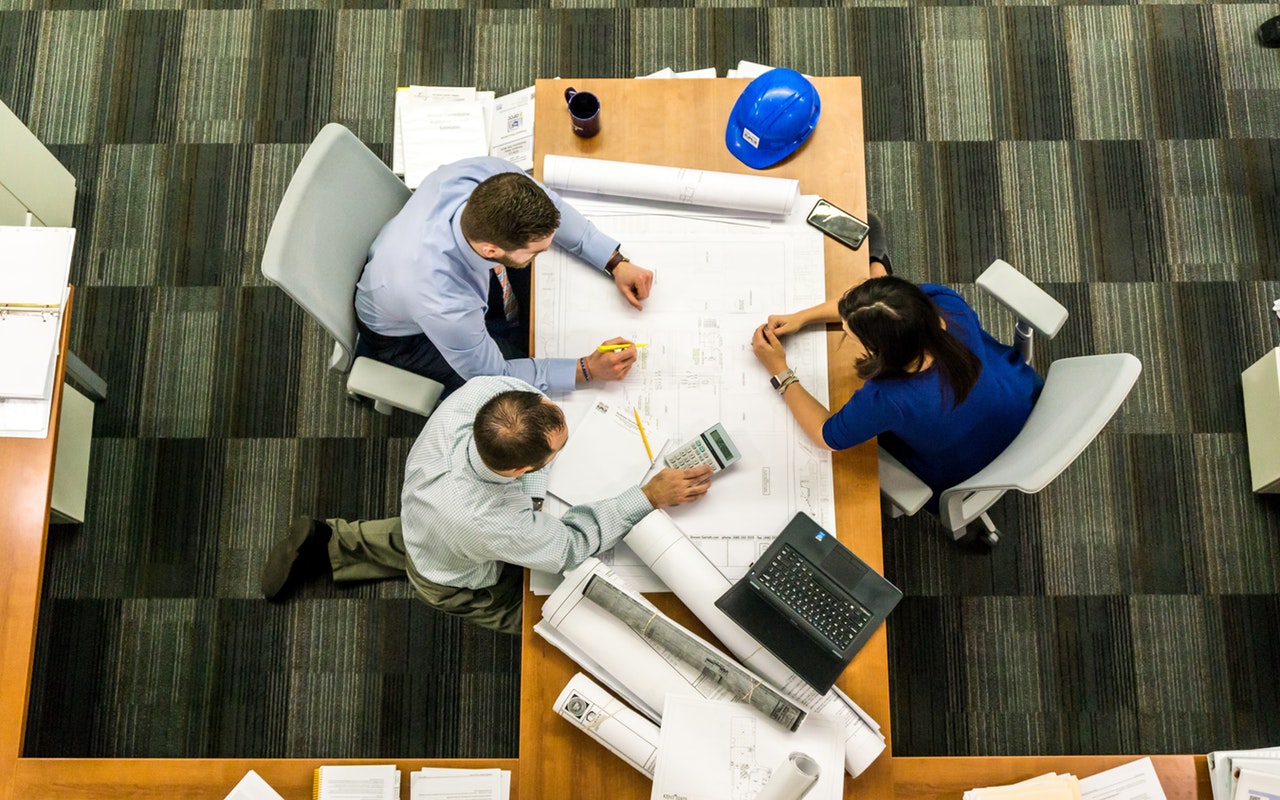 3. Online Survey
Online surveys are best for drawing numerical conclusions from collected data. Investors love numbers and this is where you get those numbers from. Insights gained from online surveys also uncover customer behavior patterns. No wonder it's a popular way of doing market research. 
Unlike interviews, you strictly follow a questionnaire while surveying. Make sure your questions short and avoid leading or difficult to answer questions. Don't forget to offer incentives ( could be a lead capture, discount, or gift) either.  
In case you are wondering, tools like SurveyMonkey and SurveyGizmo allow you to design and plan your survey questionnaires. 
4. Secondary Research Using Public And Commercial Sources
Secondary research (where your research using data gathered by others) provides insights that are difficult to get through primary research. For example, if you need weather data for the last 10 years, it's easier to purchase the data. 
Commercial sources like research and advisory firms are also great sources of secondary research data. Reputed research firms like Gartner and Statista stick to proper research methodologies which makes their finding reliable. 
Education institutes like universities are often overlooked as great information sources. This is a major wastage of opportunity if you ask me. From tech to business, educational institutes research on virtually every industry. You can get access to their extensive knowledge by reaching out to them. 
(Note:  Here is an excellent guide on secondary research to get you started. )
5. Build An MVP
For tech entrepreneurs, conducting marketing research by creating an MVP first is a great idea. In other words, MVP is a product with just basic features that allow entrepreneurs to validate their ideas and gather feedback. Basically, you take your MVP before your target audience, gauge their reaction and later add more features (and target a unique audience segment) for better product-market fit. 
Many successful tech startups tried this before. Take the example of Dropbox. Founder Drew Houston used a video published on Hackernews as MVP. He also created a landing page with a subscription box. He managed to get 75000 sign-ups initially. Another example is Facebook. It started as a basic social media for college students. Later it expanded in size and became the behemoth as of now. 

6. Hire A Market Research Firm 
If you know what you are doing and have enough resources, you can just hire a reputed market research agency. However, that firm should check off the following boxes: 
Recent experience of working with similar brands

Transparent and effective research methodology

Tailored approaches according to the unique needs of your startup. 

Dedicated project manager and resources
Once hired, those firms can take care of your entire market research. 
Market Research For Startups: In A Nutshell
Market research can make or break your startup. It reveals future opportunities, pitfalls and best ways to entice your customers. It makes sense you do it early when your product is in its infancy stage. Whether you do it yourself or hire an agency, the right market research is your ticket to future business success. 
We being one of the most reputed and globally recognized brands, focus on providing all-round mobile app development solutions to our clients. And developing a solution is never done without a proper competitive market research. Want to know more about how market research for startups can help you in getting good ROI? Have a free consultation with our experts today.