22 Questions To Answer Before Building an App & Stop Feeling 'Screwed'
Whether you are a startup or an entrepreneur – your business definitely needs a mobile app.
So it is obvious to browse those popular listicles and find the one who can be your technical co-founder, right? That's something in general. It's a beginner's step for building an app.
An idea comes, you make it listen to someone close (to your team in case if you are an enterprise) and get feedback whether it is solving a pain point or not. Then you get on hunting an app development company, throw a lot of questions and queries, and straight off you get on to build your MVP.
The same old story. You market your MVP and launch the app.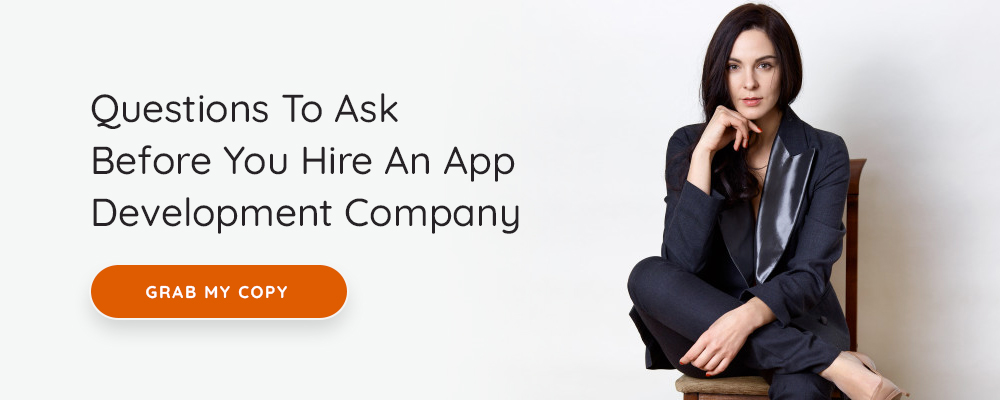 But even if success comes, you do not know what metrics caused it to happen. And if the app fails you do not have the metrics to look back at the wrong steps.
In such instances, most businesses feel screwed by app developers. A kinda similar story, isn't it?
What goes wrong while building an app for startups or enterprises?
Being a mobile app development company, we have been helping a number of businesses. But the biggest challenge that we face while building an app, is the lack of scope.
Since many businesses who come to us are always pregnant with weird to great ideas…!! They explain what the app should do. But many times app projects become too organic with constant new requirements in the project life cycle – thus it becomes difficult to define what success looks like.
So, how to build a mobile app for your business?
We did some gruesome research and have found that if app developers can get a good insight by getting proper answers to these 22 questions before beginning a project – it is more likely to turn into success. Both for the client and the app development company.
22 questions – that sounds tiring!  But you won't be bored.
For this bumpy ride – You can take a cup of hot chocolate, lay on your couch and get started with me to know how to build a mobile app for your business. 🙂

#1. Is it possible to summarize your mobile app in just 2-3 sentences?
Why a summary of your app idea – do we doubt your app idea? No, we don't doubt your idea – but it is just to see how well you understand the essence of your app. The better you understand, the more confident you'll be and less the chance to feel screwed.
You need to tell the app developers what exactly you need and how will you use it.
#2. Who are your target users?
Now the question comes who are the audiences/customers for your app? What problem is your app going to solve? If you do not know who the audiences are – then how to build a mobile app for your business?
Will a mobile responsive website just be fine or you need an app to solve the problem? What type of platforms will you use as there are some real demographic differences between iOS and Android? If you cannot understand your demographic target, you will fail to optimize your app presence. 
#3. When you plan to release your app?
If you are building an app, then you might have a release schedule. You need to express your developer if you like to have multiple releases. And if you look for multiple releases, will you like to launch them altogether? Is the release tied or clashes with any other big launch? Just sit down and work back on the App Store submission, development, testing, ideation, and creative approaches and set the expectation that's practical.
How to plan your app release, let us see how Applause decided the app launch and got some good returns. Check to find some really cool information.
#4. Do you have any assumptions?
If you are building an app, there are few queries that will keep shuffling in the back of your brain.
Is the app going to work on tablets and mobiles?

Do you need a single version or want two separate versions?

How compatible must it be?

Do you want the app to work on iOS/Android and their later versions?

Will it work offline?

Will it connect wearables or IoT devices?

Do you want multi-lingual support for your app?
You have to make an app developer aware of all these assumptions before he or she starts building an app.
#5. What are the risks that you feel associated with your mobile app?
There are some outside dependencies that might affect your app development cycle. Addressing them might save a lot of time and money. Have a risk register, and before kicking-off the project keeps it updated. Make sure each risk has actions and owners are responsible to manage down the risk of affecting the successful app development.

#6. Do you have any stakeholders? Who are they?
How to build a mobile app for your business if you do not have a stakeholder?
A final decision maker is essential for any business – startups or established entrepreneurs. Define the decision making stages and tell who needs to be consulted at each stage – from ideation to prototype, built to test, release to marketing. Is there a formal process or you have something organic. Have all these mentioned in your register as point 1.
Bonus Read: Struggling With Your Business Plan? Use Lean Canvas
#7. Who are your competitors?
Quite a direct question. When you are in the game of app development you have to make sure that you have identified the potential competitors of your app. If yes, then roll it into your plan. Since app developers are not going to accept this kind of lame responses –
"We don't have competitors, we are the first to do this."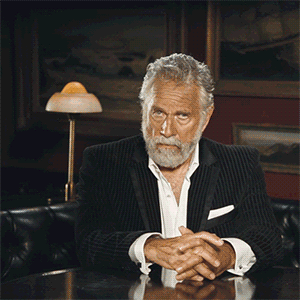 It's something in common that app developers hear. But it is usually not true.
When it comes to building an app, you might not have direct competitors doing exactly the same thing. But that does not mean that there are no other ways to solve or address people's problems. So obviously reply to this question that comes from app developers – "how do the present features of your app is going to solve the problems of the future users?"
#8. Do you have a fixed budget for app development?
You won't love to show all your cards. That's fair! But how about telling a range, as this is helpful when the enterprise/startup app development company prepares the proposal.
Trust me, the app development cost estimate is difficult to plan, as you have so many variables to jot down. But knowing the budget will help to keep the critical features in mind and then prioritize and get the most out of finished items. To scope the project you at least need to set a range.
It is not just the physical build. You need to set a budget to do research on the app, competitors, or to release MVP or the MMP? While building an app, if you fail to provide a range to your app developers, they would consider it a red flag.
It might not be a serious project, but a vague idea you want to flash. As the budget for hosting costs, discovery optimization, or push notification services – this could help both the app developers and client to get the app to quickly to the market. In the meantime, you as an app owner can continue to improve the app with feedback from target users.
#9. How to define app success in the stakeholder's eyes?
What do you expect after a number of days of development –
Increase in the number of users?
Increase in orders?
Will you need to incorporate analytics into the app to measure success?
The app developers need to be careful and should take these criteria into account to gauge success. So before building an app make sure that you have a way to define your app success.

#10. How will you define app success before yourself?
The trickiest question that an app developer is going to ask, no matter whether you are a startup or an enterprise.
You need to know what success looks like at each stage of the process and what approval gates they need to pass through. This might sound bureaucratic, but if you can explain the success then you can save time and money and remove the anxiety from the development phase.
#11. Is there any dependency on your project?
You need to tell the dependencies if you have before the developers start building your app. Say if you are responsible for writing the privacy policy for the app, then it is a dependency. You must have a copy of the privacy policy ready before the developers implement the screens.
#12. Do you have any business objectives for your app/project?
Now the app developers are going to ask this question for sure. So as an enterprise or startup app development company it is important to know the business objectives of the app. Like –
Do you intend to increase work efficiency with the app?
Is it open to a new profile of the user?
Will it be able to increase sales from existing customers?
What core features and functions or KPI you will love to track, once the app goes live?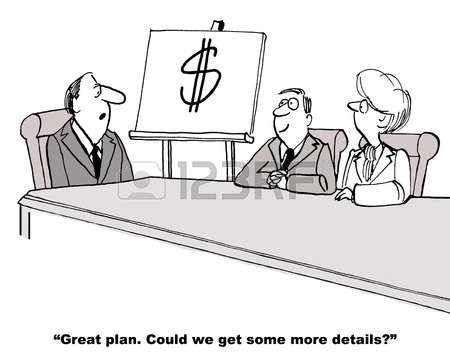 Source: 123rf
These questions if answered will have a huge influence on building an app. Please be clear and make it easier for the developers and your business.
#13. Are there any design considerations or constraints?
Do you have any set of corporate guidelines that you need to confirm your technical co-founders? Will it apply to the mobile version? Do you have any constraints on the app is going to appear in the App Store? Do you have any design preferences for the icons to showcase in the app store? Is there something that can fall in the eyes of branding police and you need to push back? 
Please talk to your app developers, and communicate all these queries before you get started.
#14. Are you done with the branding of your app?
Have you decided on the logos, colors, or fonts for your app icon? If yes, then it's great! You must provide this information when you speak to an enterprise/ startup app development company. If no, the design team of the app development company may help, apart from building your app.
This is how we help our clients with UI/UX and product experience designs – you will love the way we do.
#15. Have you created any wireframes?
Wireframes are the stub designs that show how the user will experience and interact with the app. If you have created wireframes already with the help of a technical vet, then it's great! Share the same with your app developers to take the journey to the next phase. If not you can have a 30-minute free consultation with the experts.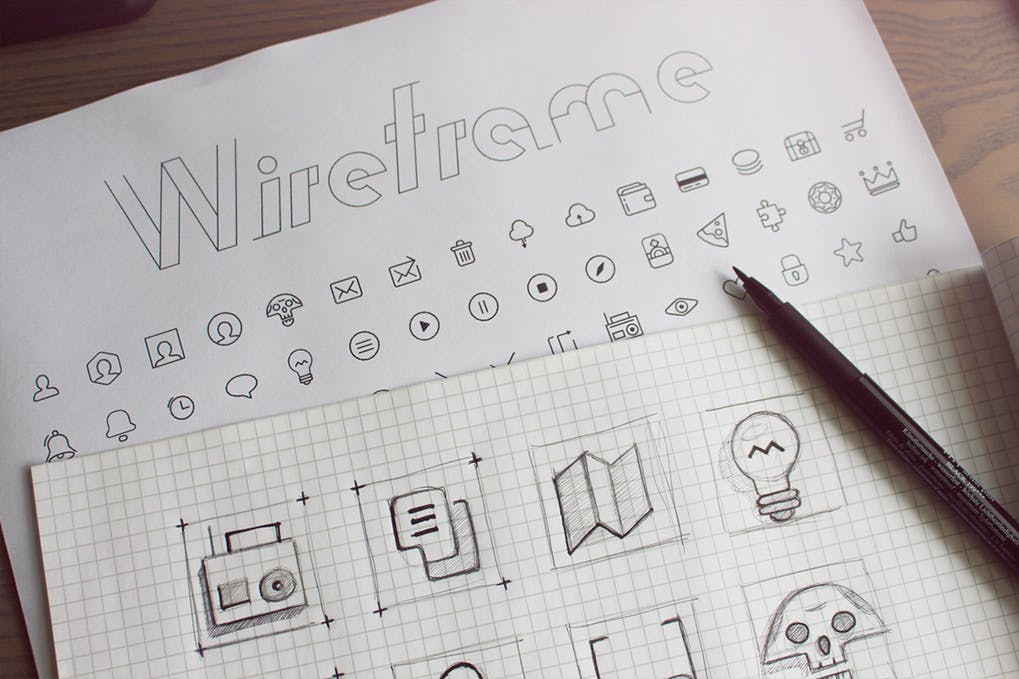 Want a 30 Minute FREE Consultation with experts?
#16. Are you planning more than one app release?
Well, this question is for both – the platform you like to build and the functionality. Is it possible for you to focus on the MVP as version 1 with a featured roadmap? Do you want to have an additional hype? It is good to work with a client to define clearly and agree what the MVP needs to have. This will further encourage the budget, scope, and timescales for your launch.
Read More: I have my MVP Ready – What's next?
#17. How much do you know about the agile app development process?
An enterprise or startup app development company whatever you choose to work, opt for an agile development process. This is an iterative process where you can complete features, tweak the same and approve before the project is over.
Each iteration will be over faster, so you will be able to witness the progress without waiting for things until the end. While most companies are flexible, but you will still like to familiarize yourself with the process.
#18. What are the backlog functions in the app?
Even if you do not use the agile development process while building an app, asking your clients to build a backlog of non-MVP features is one of the powerful ways. Get them and prioritize between the most important functions and those non-core versions of the app release and report the feedback to your app developers.

#19. How will you like to host your app?
Do you have an existing infrastructure that you need to plug into? Do you have some defined protocols? Are there any upstream micro-services that will be perfect to plug in the app? Will you like to build a responsive website beside the app? Will you like to integrate any third-parties like Salesforce, SharePoint, Stripe etc? 
Share all your considerations with the app developer to launch the app with perfection.
#20. What are your thoughts on the security of the apps?
How sensitive is the information that will be gathered in your app?
How will you securely store it?
Most of the developer companies should be able to work with you on this and recommend some of the best ways based on the product.
#21. What is your app monetization strategy?
If you are building an app for your employee productivity, then also you have some money involved. It is not just for B2B or B2C apps.
If an app is designed to increase revenue for your business, how is it going to do that? The app developer is going to ask you this question. Will you like to instill in-app purchases, subscription models, have locked features with staged payments? Will you like to use in-app advertising to monetize the app traffic?
Solving all these queries is going to help the developer build an app around the business goal and keep it client-focused.

#22. How will you like the app to be found after it is 'Live'?
It is normal for every B2B and B2C apps to be available on the Google Play and App Store and draw a mass audience. Do not consider it as an afterthought. You have to fix the platform from the beginning of the development. Make sure that your app conforms to the design guidelines before getting listed. You also need to use the right optimization tool to make sure that you have targeted the right set of keywords.
For Reference Use: App Store Guidelines, Play Store Guidelines
Have all these listed in your risk register in the later stage, as you won't have a chance to get back to the start again?
Phew! It was a long list…But it did capture all the points
No set of questions will be the same for all the projects or every client. But these questions give you good coverage of the main points that an app developer must know before he starts building an app.
Don't be sad that you are not ready to take the lead and turn your app idea into reality. At least, this will stop making you feel screwed at the end of the development. As hardly there are people who do their homework. So you are not alone, who have not defined the scope.
But I hope this checklist can help you to choose the perfect mobile app development for your dream app.
Download this checklist and let this act as your scoping tool. To make it less fussy you can always take a printout of the checklist and pin it above your work desk.