Technology has brought the world right to our fingertips. We can order everything – from staples to garments to groceries – sitting at our home and getting it delivered to our doorstep. Physical exercise is something that people still like to go outside. But with the ever-growing rise in fitness app development, that is revolutionizing as well. Almost every form of human experience is getting digitized now, so why not physical fitness?

True to that, we now have hoards of fitness apps or health apps in the market that are competing to gain a significant position in the market. A boom that started with the brands coming up with its smart fitness watches in the last few years, paved the way for a number of similar fitness apps. From counting your calories to tracking your daily steps to being your virtual trainers, these apps can take care of all fitness requirements of the users.
In this article, you will find the basics of everything you need to know to initiate your own fitness app development process. Market potential, required features, tech stack, cost estimation, and case study – everything is included for your convenience.
Why Should You Invest In A Fitness App?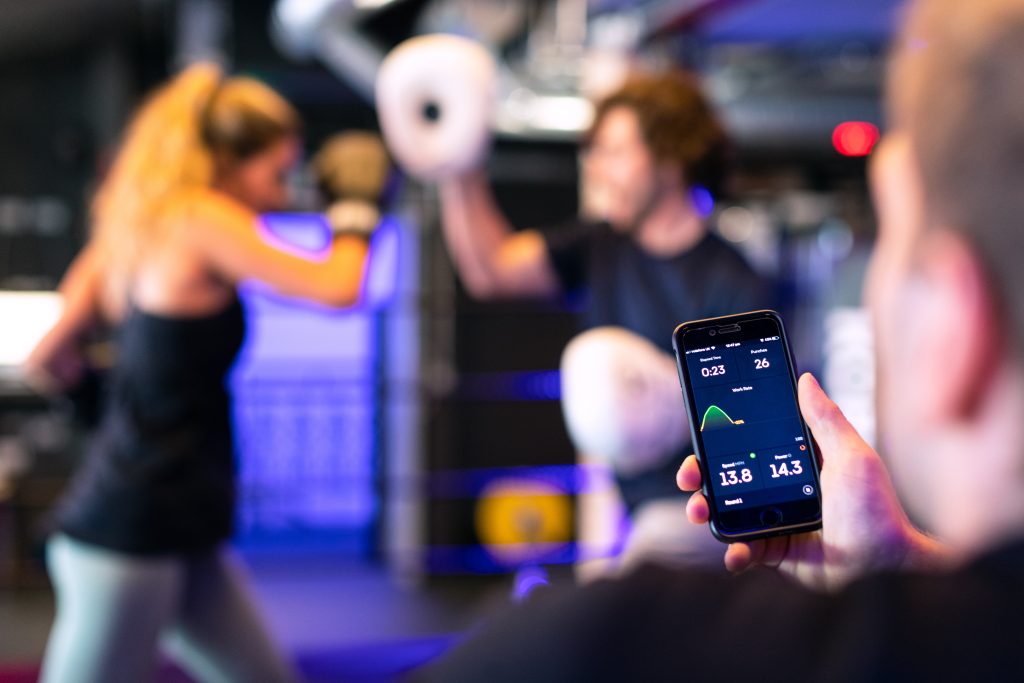 The entire digital fitness market had a total revenue earning of 16,833 million USD in the year 2019. Out of that 2,307.7 million USD was from mobile apps and the rest from wearable devices. According to Statista, the entire segment is projected to earn 21,918 million USD in 2020, with a whopping 30.2% rise in the market.
The estimations are done keeping in mind the recent surge in usage of mobile applications owing to the COVID-19 pandemic. As tragic and unfortunate as the situation has been around the world, it has caused the revenue rates of virtual and digital companies to spike significantly.
The Surge Of Fitness App Development In Pandemic Scenario
The novel coronavirus has had a two-pronged impact on the fitness app industry. Firstly, the countrywide lockdowns around the globe in an attempt to curb the contagion meant a temporary shut down for most gyms and fitness centers. These places put people in close contact and repeat usage of the same equipment, which are perfect situations for the virus to spread.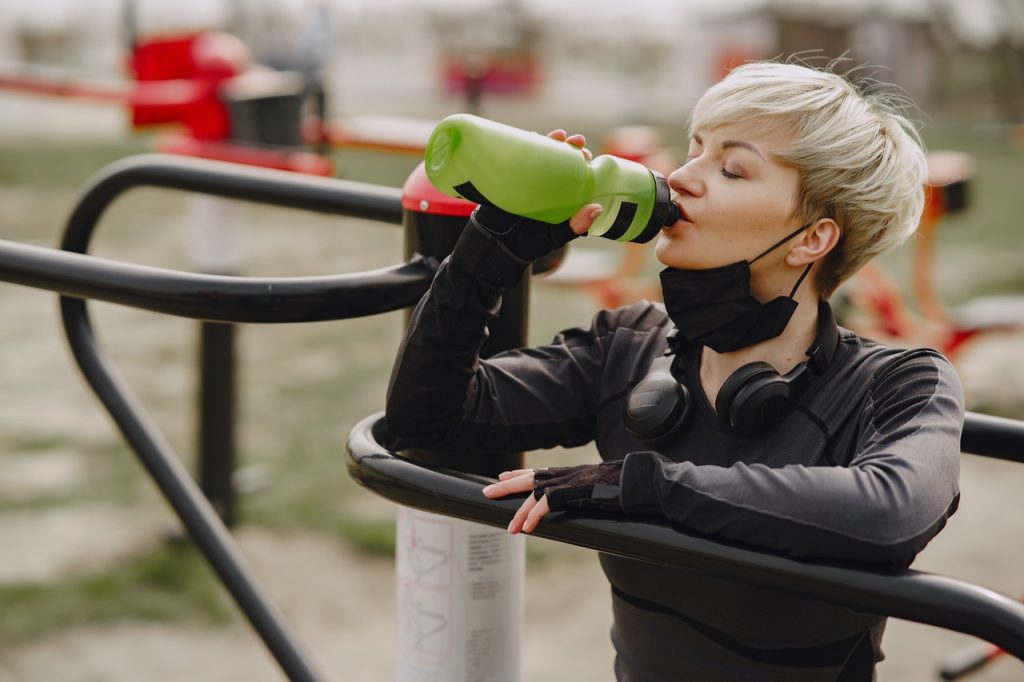 On the other hand, people's concern regarding their own health went up as well, seeing how vulnerable we all are in front of the deadly virus. Combining the two reasons, people started turning to alternative means of keeping fit and healthy. More and more people have started being reliant on the fitness apps which has been noticed by the investors. And that is the main reason why the stakeholders are investing more on fitness app development. 
Why Should You Create A Fitness App?
In today's world where every daily life activity is governed by some digital solutions or an app, physical fitness is also not out of the realm. It is not us, but the statistics speaking so. Let us have a look!
According to Statista, health and fitness apps rank 8th in terms of popularity in the iOS App Store

In Google PlayStore, health and fitness apps are having 3.01% of the entire market share.

Health and Fitness app users show maximum loyalty to their favorite app. 96% of users stick to their favorite app. 75% of users open their app twice a week while the remaining 25% use it more than 10 times a week.

The industry size of the global fitness app is going to reach $14.7 billion by 2026.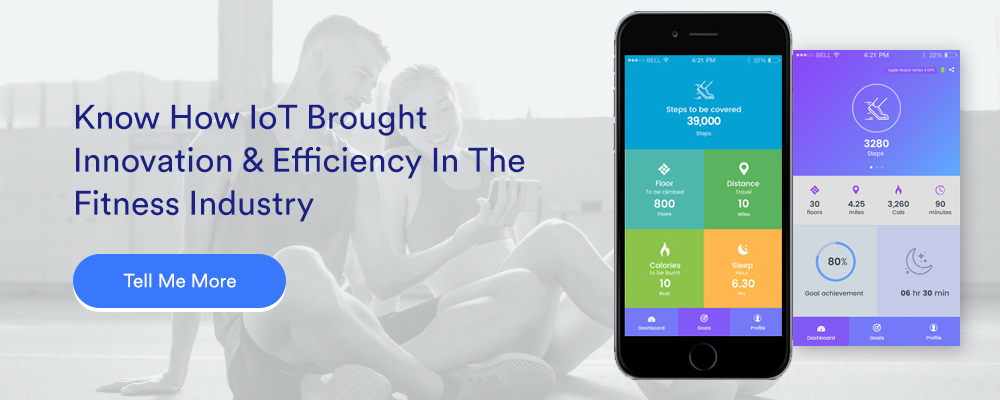 By launching a fitness app, you will be entering the industry which is already in a booming stage. Apart from that, you are going to be part of the billion-dollar industry where 96% of users show extreme brand loyalty.
Projections state that post the COVID-19 outbreak, people are reluctant in going outdoors for fitness drives. Hence, the curve of popularity and user count will surely show a positive trend with a high leap factor. Now if you are having a lookout of setting up a fitness app development company, your major focus must be on the uniqueness of the app. 
Unique Fitness Apps Ideas To Copy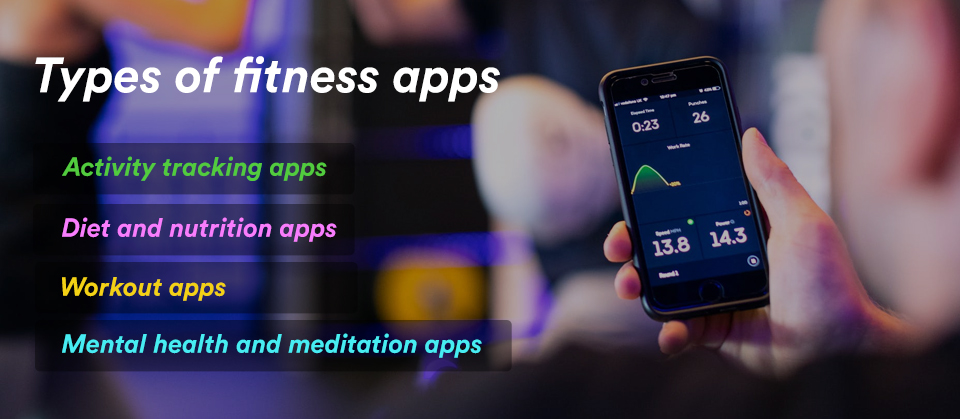 Before you get into the fitness app development process, you must first decide what type of app you want to invest in. The fitness app is an umbrella term for several types of applications, which can be divided into four broad categories.
Activity Tracking Apps
An activity tracking app keeps a count on the daily performance of any particular sort of exercise or activity. These apps help track information like the number of steps walked or ran in a day, glasses of water drank, hours slept, minutes exercised, calories burnt, laps of running or swimming completed, etc. The apps are often capable of drawing up graphs and charts to show the progress in the user's performance.
Workout Apps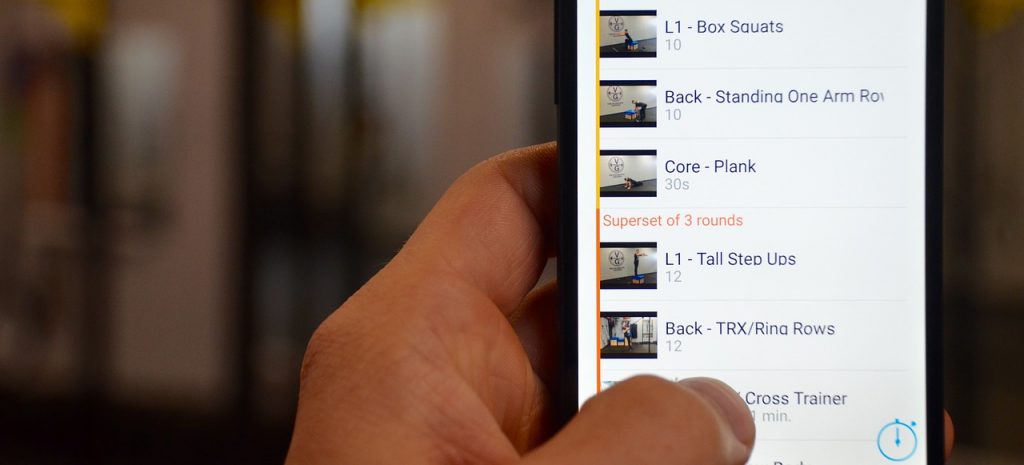 Workout apps act as a personal fitness trainer by means of a smartphone. It takes basic data like height, weight, age, and the likes and takes into consideration the target weight and preferred type of exercise. Users can choose the program they want to partake in, like full-body, chest, arms, legs, cardio, or go custom and the app will draw up an exercise chart befitting the requirements. The apps usually show animated graphics of the exercises step by step for the convenience of the users and also have options to pause, stop or skin sets in the middle.
Diet And Nutrition Apps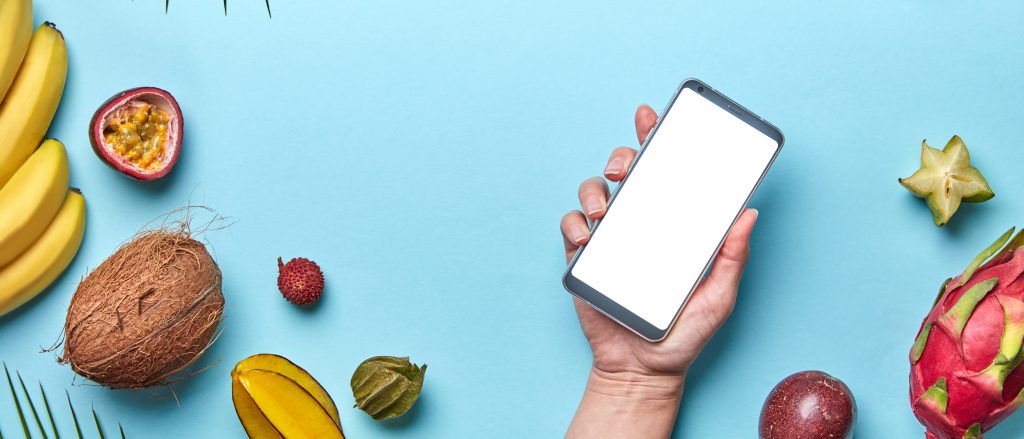 Diet and nutrition apps help the user regulate and monitor their eating habits. For anyone wishing to follow a diet plan, these apps are of great help. The basic features of the app include dishing out diet charts, counting the number of calories taken per meal, regulating water, caffeine, and alcohol intake, etc. Some of the apps also include fun features like recipe sharing and weight-loss competitions. Thanks to the integration of IoT in healthcare and fitness apps, which helps us in getting real-time information on our current health. 
Mental Health And Meditation Apps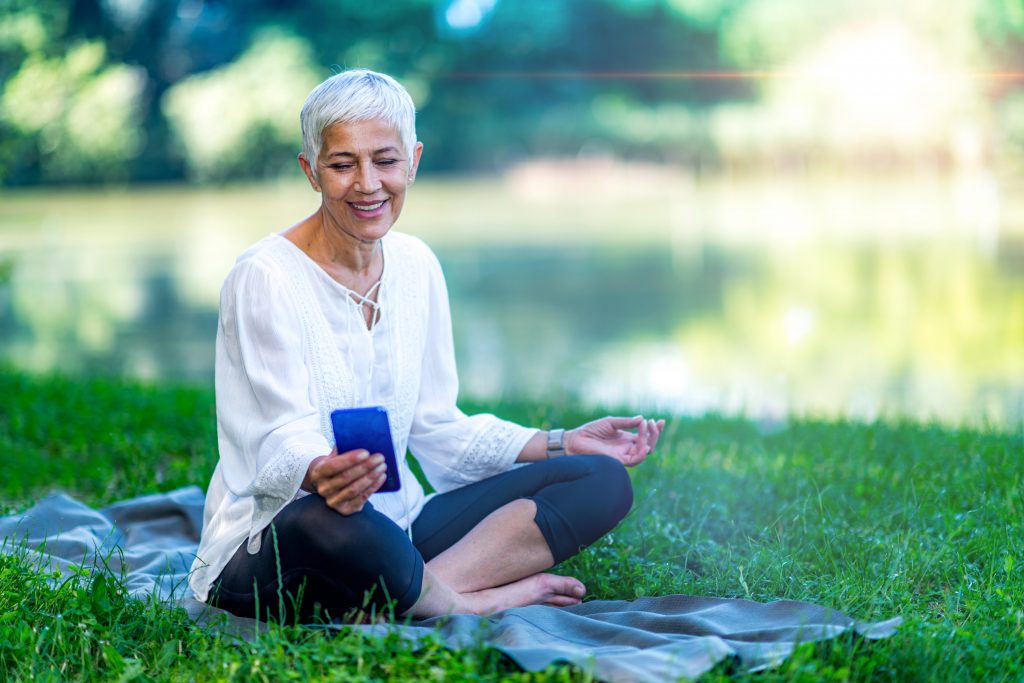 This is a new and slightly different type of fitness app. As it is steadily being realized that mental health is as important as physical health, the market for these apps is growing as well. They can have multiple options that the user can work around – from simple meditation timers to audio-guided anti-anxiety exercises – they can do it all.
Complex modern-day apps often have more than one or all the above-mentioned types under one roof, making them a comprehensive solution for fitness. What type you will develop depends on how big and complex you want your app to be. In any case, there are some features that must be present in your fitness app.
The Must-Include Features Of A Fitness App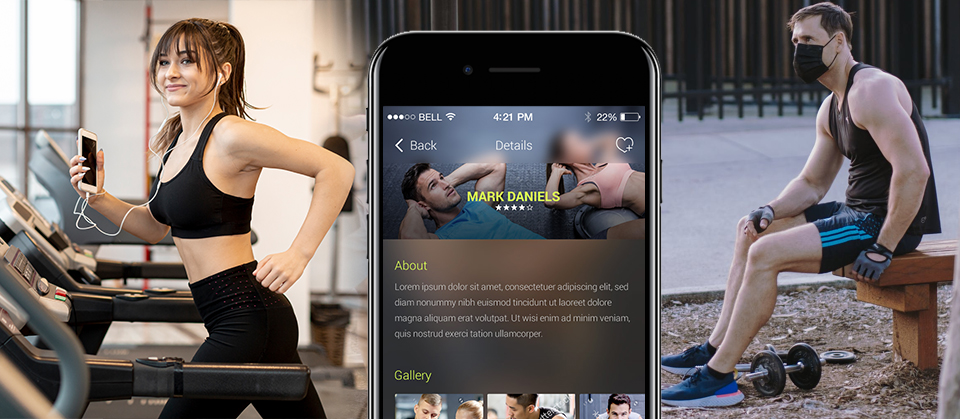 If you are planning to start with your fitness app development process, then you need to add some unique features to it. Also, you need to keep in mind that your app should not be overloaded with features, as this might make the app buggy; thus making the user uninstall it. Check out the right features here:
Easy Login Process
For something as personal as fitness, users should have individual user accounts on the application. It is essential to access personal data like age, gender, height, and current weight and customize fitness plans accordingly. This will also ensure that the users' data and progress are not stored on one device and are not at the risk of getting lost in case of a change in device. Apps commonly allow users to log in using social media accounts like Facebook, Google+, Twitter, or via email and phone number.
Intuitive Dashboard
Building an attractive yet easy dashboard for the user profile is crucial to the appeal of the app. A user should be able to understand and manage their profile easily but also find the process interesting. The user profile or dashboard can have many elements like adding a profile picture, customizing the color theme or choose a dark mode, the option to choose between pound and kg for weight and between feet and meters for height. This is where users should also be able to see their starting point and their gradual progress over time.
Seamless Device Sync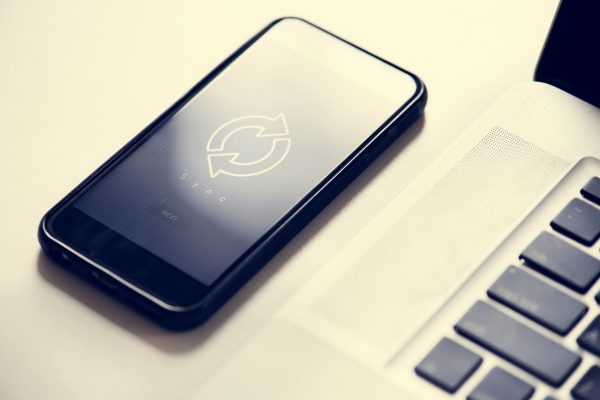 Wearables are a very important aspect of digital fitness. According to Statista, there are around 593 million wearable devices connected in 2018 and the number is projected to reach 929 million by the end of 2021. Wearables help automatically record vital stats like heart rate, blood pressure, and pulse. 
Tracking these real-time will make fitness solutions more accurate and beneficial for the user. You cannot leave such a huge potential market untapped. Users who are more comfortable using wearable devices for their fitness, you will be catering to them as well by including this feature in your app.
Gamification
Gamification is the story of the day which has made scores of apps gain global fame and recognition. A user is knowing what the app is meant for, but yet, they always look for something extra. This can be one of the factors to play with in order to make your app unique.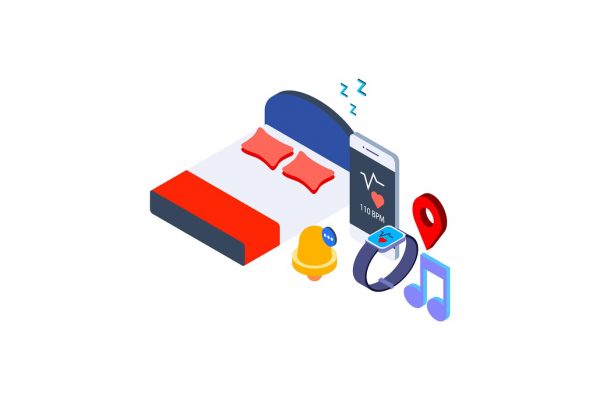 Many times users get more interested in knowing what is the fitness regime that their friends, relatives or colleagues are adapting to. Making use of this tendency, you can gamify your app with a feature where there will be leaderboards and daily workout comparison of people in a group. This will increase the competition to stay more healthy as well as help your app get into the veins of addiction.
Social Media Plugins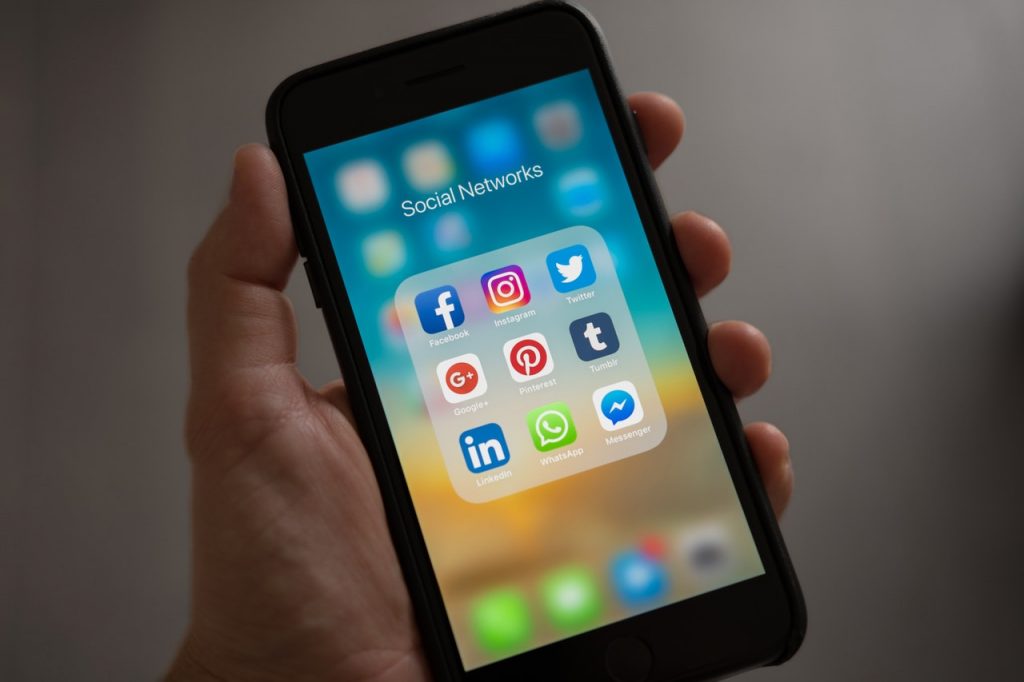 Remember that if people are working hard to be in shape and state, they are obsessed with it. And we all know how much people are obsessed with their social media channels as well. Combine these two obsessions to enhance the business output through your app.
Embed features in the app by which users can go live directly from their app over Facebook and show their entire community that they are working it hard. You may also facilitate the direct sharing of their workout images and videos over Twitter and Instagram. This will help you in your digital marketing in the quest to get more app downloads and gain popularity.
Push Notifications
Push notifications are the features in an app that play a very important role in customer retention. Physical activity is something that people can derail from pretty quickly. There is a tendency of starting strong, be it running or working out or following a diet, but then stopping midway. 
Notifications can remind them to get back on track by using the app. Both the app owner and the user benefit from having push notifications involved. They can also be used as a reminder for drinking water or meditating or having a meal.
Activity Tracking Sensors
Smartphone sensors help measure progress in the absence of a wearable. There are APIs provided by Apple's Healthkit and Google Fit which can be used to access health and fitness data accumulated on their platforms. Both Apple and Google act as a central hub for activity tracking data. Other ways to measure performance is by manual inputting for meals eaten or minutes meditated and GPS locator for distance walked or run.

Help And Feedback
No matter what the app is, it should always have an option for users to seek assistance and submit grievances. It is something every app owes to its customers. 
In spite of all the advanced features an app boasts, it can always use customer feedback to be better. It is something every app owes to its customers.
The 'Help' section can have common queries answered in an FAQ format and a tutorial video for the user manual. You can include chatbots as well for better service. The 'Feedback' section is for reviews and suggestions from the user to make your app better and fix the glitches or bugs it might have.
It is important to remember that the features of a fitness app will vary depending on the type of app you go for. You can always come up with new ones if they are feasible and relevant to the app you are building.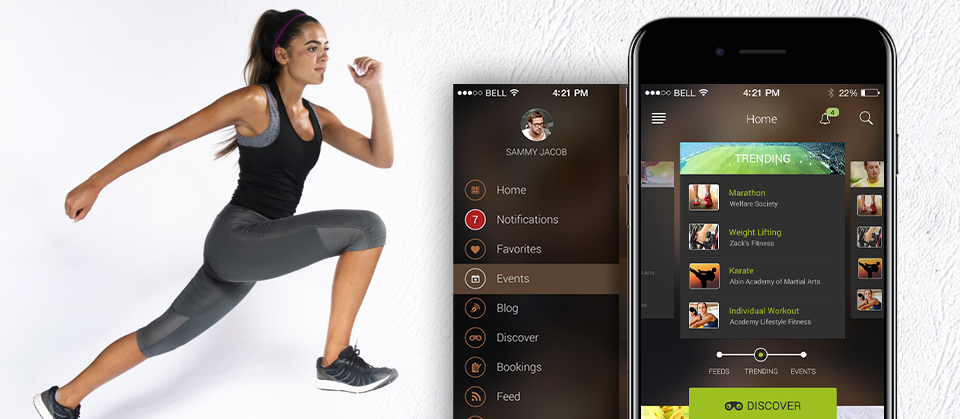 Technology Stack For Fitness App Development
How well your fitness app will do depends immensely on the tech stack used by your fitness app development company. A tech stack is the collection of tools that are brought together to make your app up and running. There are several options to choose from and your app developer should be able to suggest the best ones go with. Here, we delve into the tech stack used in almost every fitness app development framework.
     

For the basic application coding, JavaScript, HTML5, and C# is used.

     

App framework is done by Android SDK and Spring Framework.

     

For cloud hosting, the public cloud computing platform IBM SoftLayer is used.

     

For API, Runscope is used, which is a cloud-based hybrid on-premise solution for testing and debugging apps.

     

Fastly is used for content delivery networks.

     

Github for code collaboration, Pingdom for website monitoring, PagerDuty for aggregation monitoring, and New Relic for performance monitoring is used.

     

Help desk is hosted by Desk.com, chat function is by HipChat, issue tracking is done by JIRA, and project management is handled by Confluence.
Other than what Fitbit has used, there are many other alternatives to choose from.
Fitness App Development: Key Cost Estimation Factors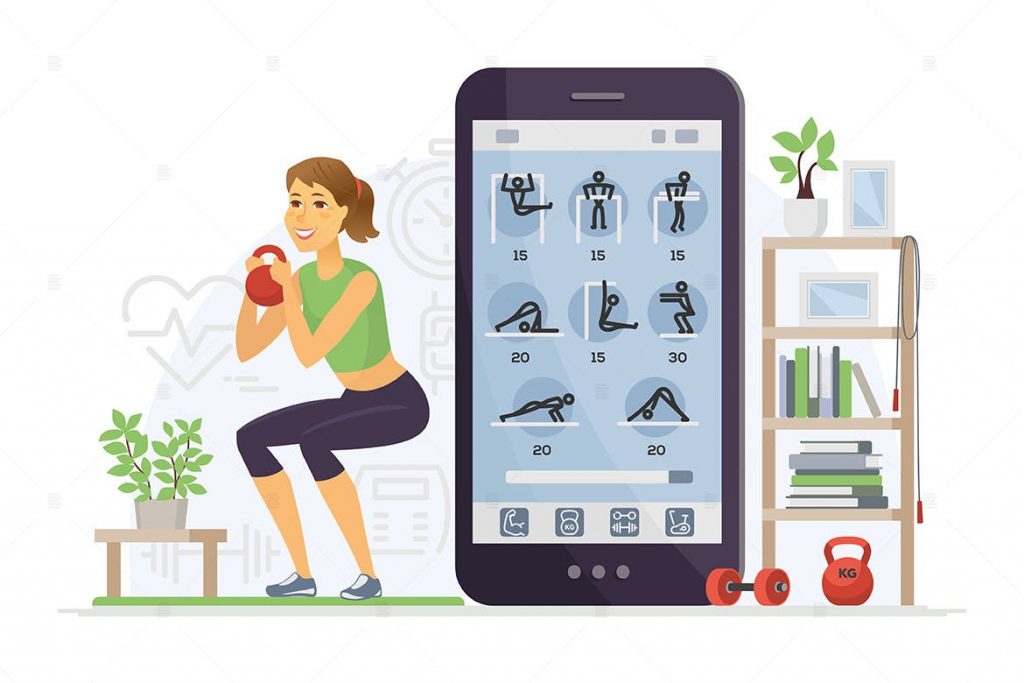 The cost of a fitness app depends on too many factors. The estimated cost of building an app cannot be determined without taking into account all those other aspects. The factors that determine the cost of an app the most are the size, targeted platforms, type of the app, number and complexity of features, and obviously, the number of developers involved. The process of building a new app from scratch takes more than 1,750 hours on average. You can make an approximate calculation from that.
Final Approach

Hopefully, we have answered all your questions about how to create a fitness app. Given how the demand for specialized virtual platforms for fitness will increase, you can go ahead and start working on your fitness app based on the facts of this article.
But we would suggest you start out with an MVP or Minimum Viable Product. This approach will help you identify what is working for the app and what the users are rejecting early on. You can make quick fixes and launch the refined application once again, thereby saving you a lot of time and money. Innofied has been a pioneer in creating both on-demand and other business-based apps. Trust our tech tribe for your fitness mobile app development and get your app delivered at the right time.