E-learning or Online learning trend is at its peak nowadays. The COVID-19 circumstances have made situations more favorable in support of the business. The E-learning market crossed the US$200 billion in 2019 and is expected to have a minimum annual growth of 8% between 2020 to 2026 and reach a valuation of US$375 billion. This has led to the demand for On-Demand Tutor App Development in the e-learning industry, especially during the lockdown situation owing to the deadly COVID-19 pandemic attack. 

These figures are lucrative enough to attract education professionals and entrepreneurs to claim their share in the market. Online platforms primarily lead the market and tutoring apps are taking the lead rapidly. Tutoring is one of the oldest professions known and has now taken the internet as the most favorable platform to propagate its intensity.
Suppose you are a tutor, educator, or have a passion for stepping into this multi-billion dollar industry. In that case, this is the peak time when 1.2 billion students of 186 countries are severely affected on academic fronts due to the COVID-19 pandemic. The industry has witnessed an incredible rise in terms of investment, profit, CAGR development, and all those metrics which denote that the business is in a boom. This article will exclusively guide you in the process of the on-demand tutor app development process. 
Steps To Start With Your On-Demand Tutor App Development
As the e-learning market has high returns, and hence, you must also know that businesses with high ROI are having more significant challenges. Therefore, before you start with the tutor app development process, you need to do some research and homework.
Market Survey & Research
If we take it in the raw form, tutoring is all about teaching students and testing them to judge their improvement. But it is not all where other Tutor Apps have restricted themselves to. Many Tutor Apps generally sell study materials, provide special classes to maximize their revenue generation.
Hence, you have to do thorough market research to determine the ongoing trends and practices. Your research list must comprise details related to the most preferred pattern of online teaching, customer preferences, and competitor strategies. This will help you in planning your tutor app functionalities in a better way.
Have A Clear Idea
You must have a clear idea as to how you want to conduct your education business through an app. You must make a note of the flow of your thought which should start from getting new student enrolments till revenue generation. You can always implement the results obtained by you in your research stage to improvise upon your base plan.
Initially, you should try to grab a share of the local market and then expand gradually. You can also launch a specialized tutoring platform that can be specific to a subject and penetrate the market with a monopoly. Hence, compare the competitor strategies and brush up on your ideas to make them more unique and ideal to its specification and specialization.
Create A Foolproof Plan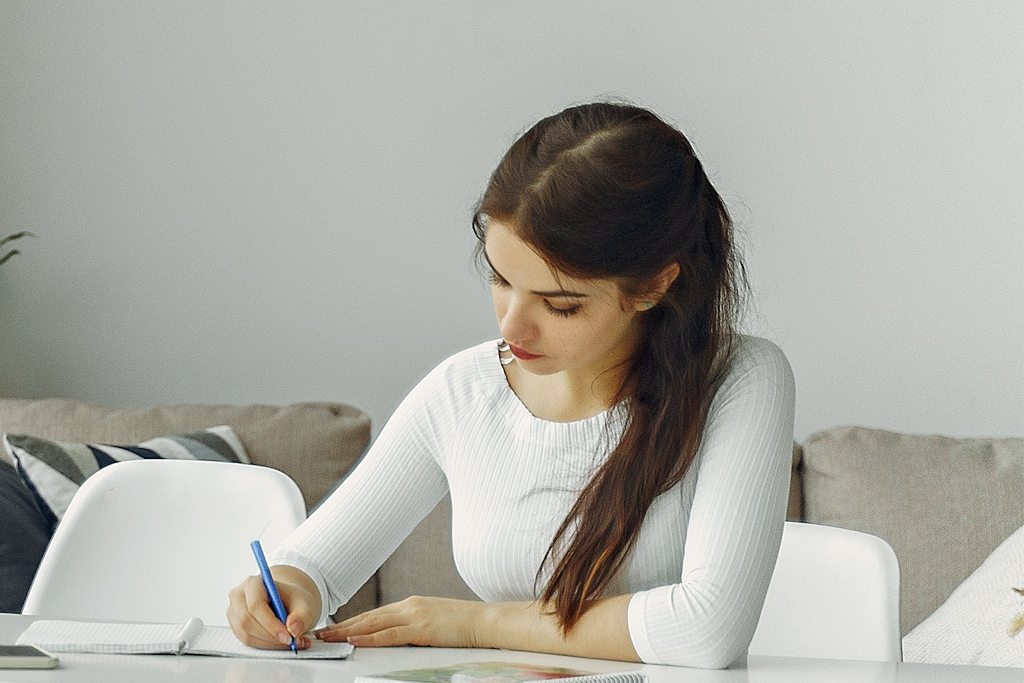 Now, as you are having the research results and have brushed up your basic idea to a professional level, you are all set to create a plan or base-level blueprint for your on-demand tutor app. You have to make a fool-proof plan which must be a balanced and feasible composition of your app idea and the deductions from your market survey and research.
In your plan, you have to include everything starting from budgeting, the app development process, app marketing, and the entire business flow governed by the app. Starting from the internal operations to the involvement of external or third-parties in your business, you must pre-define the scope and purpose of all to make your plan compact and useful.  
Plan Resources And Verify
As you are now ready with your plan, you need resources to implement the same in reality. For the implementation, you need to have a clear account of your financial sources, tutor app development team, stakeholders or partners (if required), and other resources. For this, you may research on your own or take references from persons in your circle associated with the respective profession.
Note down all the references and verify the reliability and experience of all of them in your way. Be it the funding organization, app development team, or human resources and legal associates, always opt for the best and trustworthy resources.
Hire The App Development Team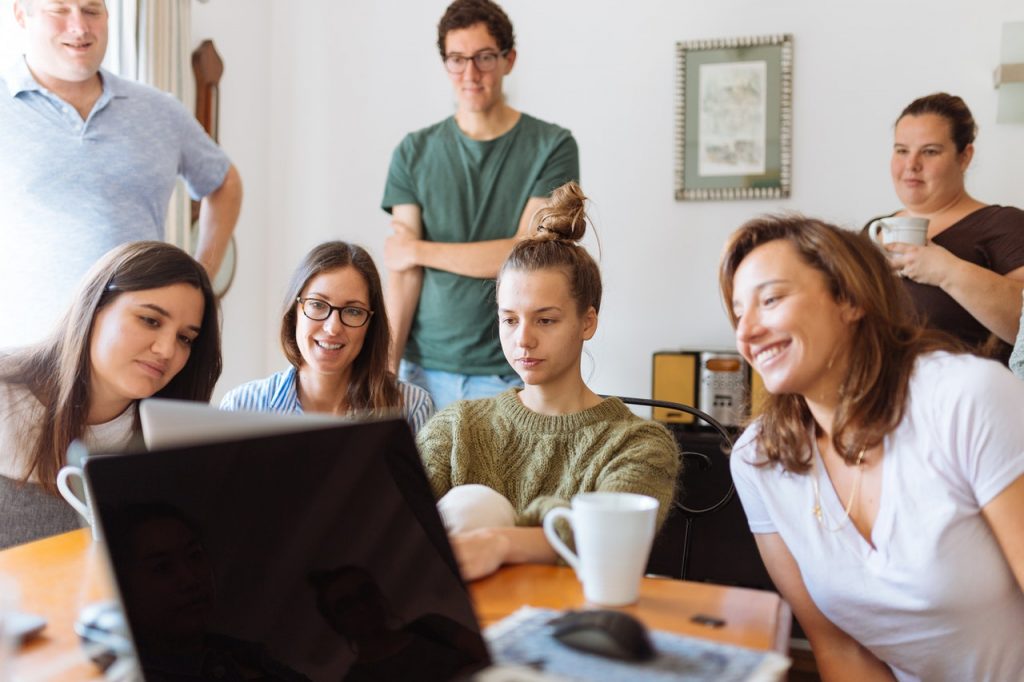 Now, as you have planned and verified all your business-related resources and funding sources, you can hire an app development team. If you have sound knowledge about the process, then there is nothing to worry about, but if not, then you must cross-check the agencies you have had a conversation with on your project.
Verify the abilities, technical expertise, previous client reviews, and projects done by them. Never forget to get into a Non-disclosure agreement with whichever agency you outsource your tutor app development task.
Features Of Your On-Demand Tutor App Development
You must have an idea of what exactly you are going to do with your tutor app. Based on that, your app development team can integrate features into your app. As this is a very integral part of the process, we are guiding you with some most important features you must have in your tutor app.
Generally, a Tutor App is a well-synchronized combination of a student mobile/web app, tutor or teacher mobile/web app, and an optional admin panel. Each of these apps is the access point from which the student and teacher can access your tutoring interface. Hence, each of them must have the required features to enable the respective users to operate on your interface and make it popular.

Student App (Mobile/Web)
The students will be able to enroll, attend classes and give tests from this segment of your tutor app. This module must comprise of the following features – 
Easy Registration Process
A simple registration process based on OTP-authentication should enable a student to be part of your tutoring process. Using the credentials recorded during the registration process, the students can log in to your tutor app every time.

Profile Creation
Students can create their profile mentioning their details like name, contact number along with academic information like school name, grade, and subjects of interest. This will help tutors to judge the students better.
Search and Select Courses/Subjects
Students may need tutoring help for a particular subject or a group of subjects. Hence, your tutor app must have all subjects and groups correctly listed and categorized based on Grade or Class, Board, and types like regular, special, or vocational class.
Search and Select Tutors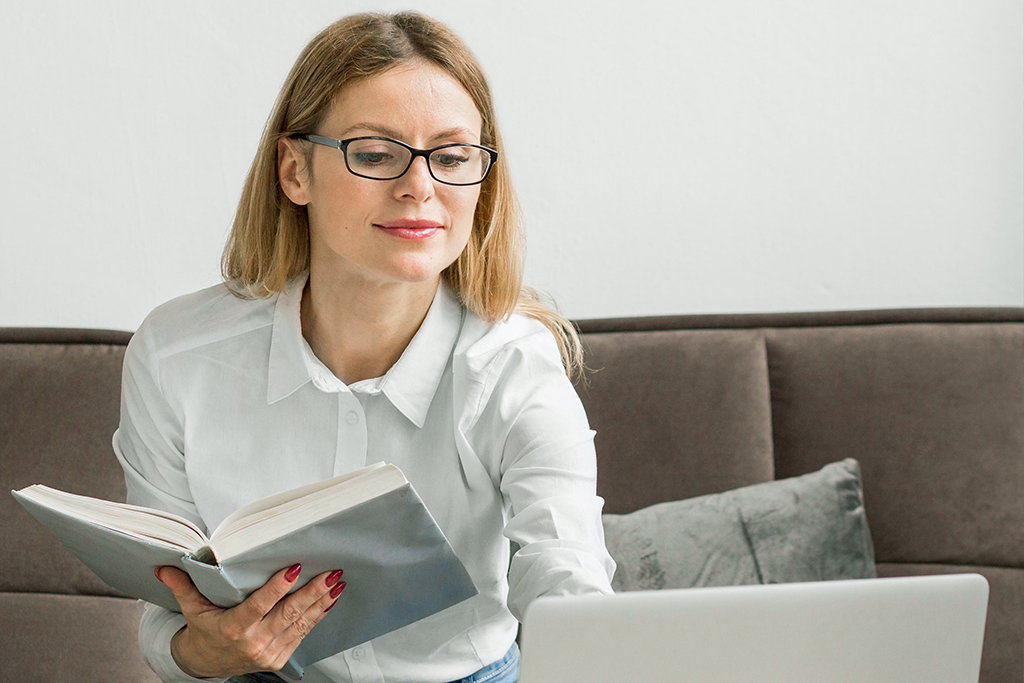 Once a student finds the subject, your app must be able to look out for the most favorable or preferred teacher of the subject. Students and their parents may have their own opinion on the preference for a teacher, and hence, if teacher details are listed with the respective subjects, it is easy for them to decide and finalize.
Track Tutors
Post confirming service requests, students can track tutors' locations via the map feature integrated into the app. This can help in case any student wants to visit a tutor's home or coaching center to take classes.
In-App Payment
Learners looking forward to availing themselves of tutor services can pay directly via the app. Integrated with reliable and secure payment gateways, transactions get processed securely due to end-to-end payment encryption methods to maintain privacy as well.
Service Cost & Schedule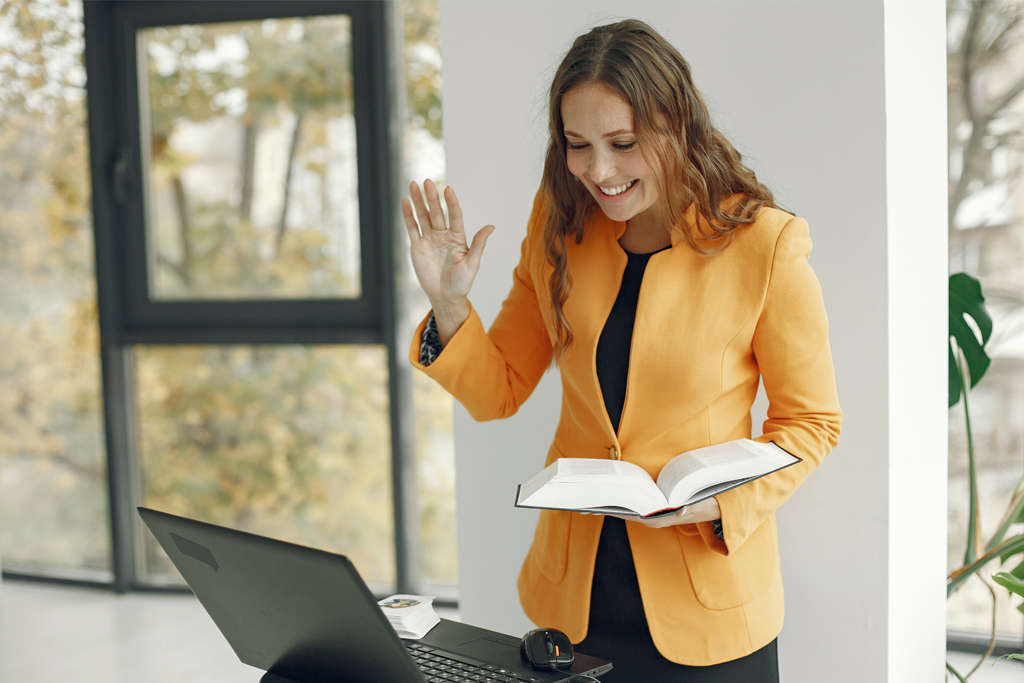 Students while viewing tutor profiles can check their service costs that may vary on an hourly basis or course-wise. Learners/students can also schedule online tutor classes or face-to-face lessons via the app feature as per a convenient date & time.
In-App Communication
Students and teachers must be able to connect for classes via the in-app chat, voice, and video feature anytime, seamlessly. This is the most essential and integral feature of the app when it comes to online learning or tutoring.
Rate & Review
Students can rate the tutoring service and the overall experience. They can even provide additional feedback at their discretion.
Tutor or Teacher's App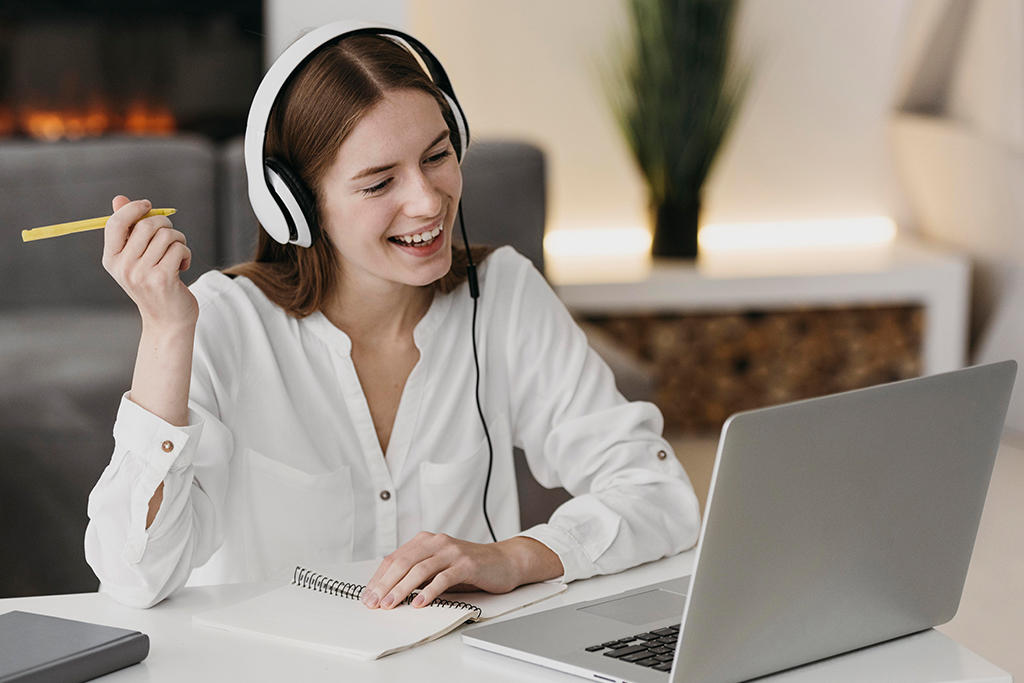 This panel or module of your online tutor app will be handy for tutors using which they can operate in your business model but needs to be backed up with few features like – 
Authenticated Registration & Login
Tutors and Teachers can sign-up or register with requested credentials such as email & number with OTP-based authentication. They can also log in to the app via social media accounts.
Profile Creation
Tutors can create and customize profiles with name, number, display picture, educational details, teaching specialization, and all those details which can be helpful for students to find them.
Verified Profile
Tutors who clear all the requested registration processes, including document verification and others will receive a verified mark from the app.
Set Availability Status
Tutors can set their availability status using this unique toggle feature in your app. This feature can help the tutors to receive service requests only when they are available.
Manage Service Requests
Tutors must have the discretion and tool to accept or reject service requests as there are various metrics like availability, specialization, and student status, which helps tutors about their ability to teach them.
Receive Payments
Tutors can link their preferred bank account with the app wallet as whenever any student pays for their services, the amount gets reflected in the app wallet. Whenever required, the tutor can transfer the amount from the app wallet to their linked bank account.
Share Notes and Take Tests
Without taking tests, a tutor can never judge the learning capabilities or progress of a student accurately. Hence, your tutor app must have the feature to enable tutors to take tests. It should also be able to help tutors to share notes for the reference of the students.
Comments & Feedbacks
The tutor must be able to comment on a student's progress or need for improvement, which can be accessible to their parents as well. Apart from this, the tutors must be able to comment on any technical difficulty they face while conducting classes to the admin team.
Admin App or Web Panel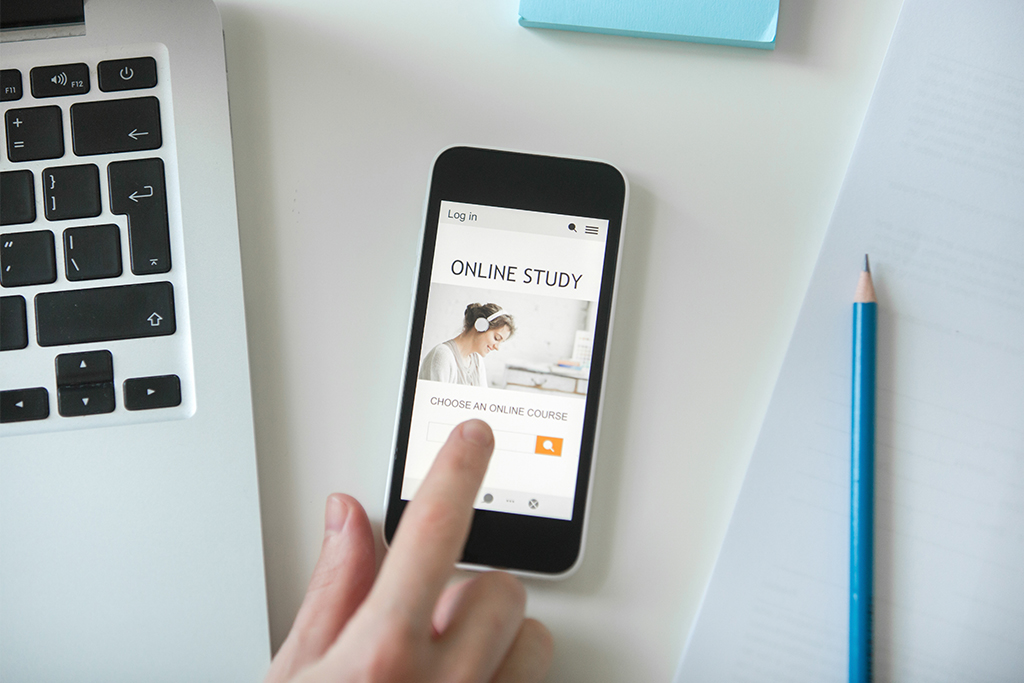 This is going to be your panel as a business owner from which you can manage students, tutors, and all your business activities from an advanced dashboard integrated with top-of-the-line features.
Enhanced Analytics Support
As an admin, you can have access to customizable reports on student and tutor registrations, payment activities, tutor performance, and ratings. These details will be available on your intuitive dashboard, which can help you in sound and data-based decision-making processes.
Integration of Advertisements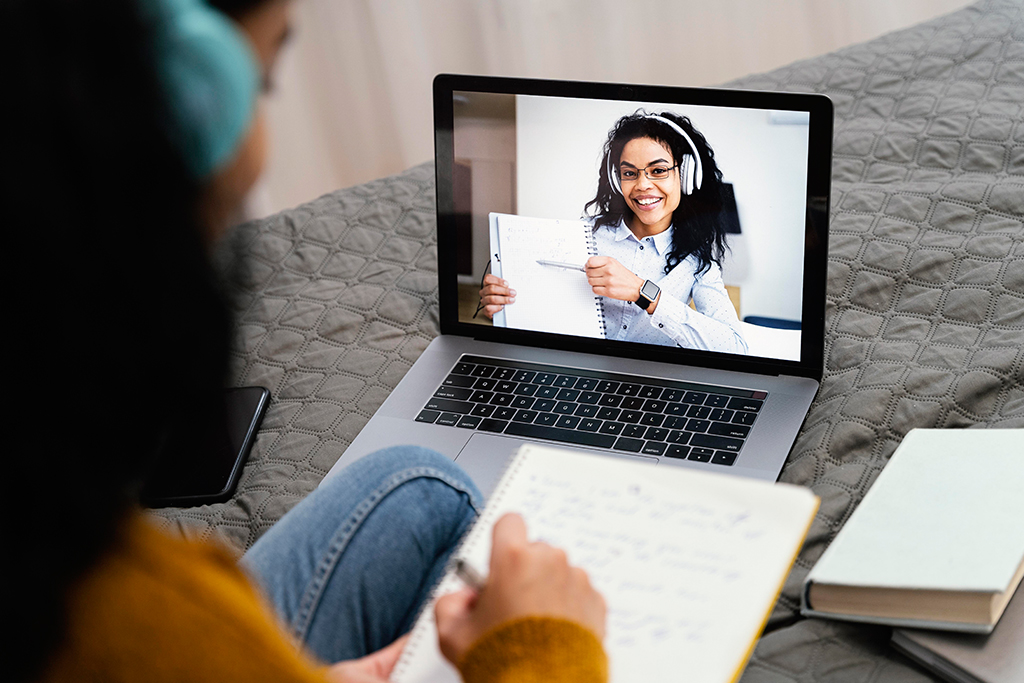 You can place advertisements and promotional content at strategically allotted spaces in your on-demand tutor app in form of banners or small featuring logos. This can be another source of revenue as companies or brands who advertise on your app are going to pay you.
Service Management
An admin can manage and set the information related to the tutors, their service, courses, and experiences which can simplify the entire process and increase the credibility of an app. An admin can manage and track information about schools or colleges, courses, and specialization.
Promo Codes
To boost the user base or service requests, business admins can share special promo codes offering discounts or other services as per discretion. This can help you in getting new student sign-ups and increase your business volume.
Notifications and Updates
Admin can update users (students & tutors) regarding service requests, payment confirmation, in-app calls, schedule reminders, and much more via push notifications, SMS, and email.
These were the basic must-have features that you must include in your tutor app to make it easy to be used both by the tutors and learners. You can integrate many more features based on your requirements and business models, but for that, you must have some minimum know-how about the technology used for on-demand tutor app development.
The Technology Behind On-Demand Tutor App Development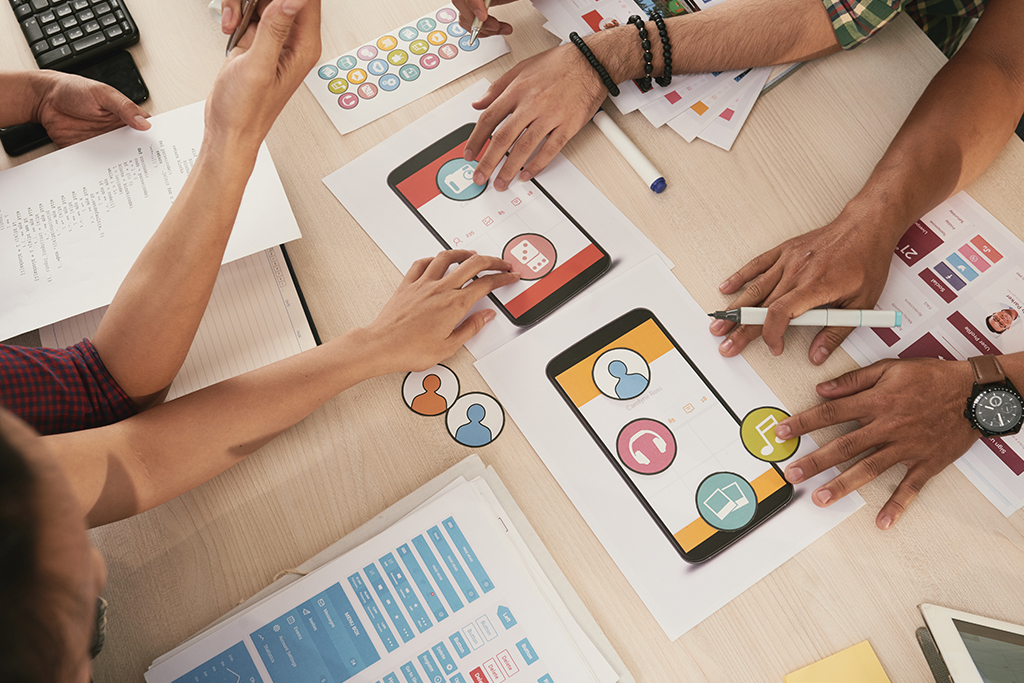 The data for tutor app development can be large and may comprise multiple videos and colossal information. The large and scalable data can be stored on the cloud such as MongoDB, HBase, Postgre SQL, Mail Chimp integration and Firebase, etc. 
There should not be any communication issues between learner and tutor. For Android Tutor app development, Google Cloud messaging is used, whereas, for iOS app development, you can use the Apple push notification service. Twilio can be a convenient API in establishing useful communication functionalities for your on-demand tutor app.
The integration of various payment methods such as net banking, debit card, and on-demand tutor app simplifies the payment process. There are several third-party payment services, such as PayPal, Stripe, and Lyft, etc. These are secure payment services.

To Wrap Up
Online learning or On-demand Tutor App Development is a fantastic way to implement the Uber model in the education industry in association with leading app development agencies like Innofied. The model allows users to order the service at their homes. Almost every tutor app is the same, and to build a set of unique features; you need to have a complete understanding of the user requirement and the detailed analysis. 
An on-demand tutor app supports the communication between student and teacher, and it brings the best knowledge from all parts of the world. For an interactive session and communicative chats, a clean dashboard is always demanded. If you are a tutor and want to have the app developed, we suggest you first analyze the market and give thorough research.