If you are fit, you are healthy, but vice versa is not always true. Fitness can be maintained by following a fixed regime. It is not surprising that people are relying more on fitness coach apps that have made the startupreneurs invest in the Fitness Coach App Development. As per recent stats, the second quarter of 2020 alone has recorded a total of 656 million fitness app downloads worldwide.

It is quite evident that people nowadays are seriously concerned about their health and fitness and owing to this reason, the above-mentioned statistics are being recorded. The COVID-19 pandemic also holds some credit in this trend as people nowadays are hesitant in reaching out to gyms and fitness clubs for social distancing issues. Hence, this can be a golden period to grab the opportunity for on-demand fitness coach app development and enter the booming market. 
The Need For Fitness Coach App
The major need of a fitness coach app is "active health" and stay fit amidst all business and stress in the personal and professional life of people. Busy schedule, social distancing for COVID-19, and widely operating work-from-home practice across the world can be a few of the most important pain points which can be focussed on for promoting your app. Following are a few more elaborated reasons which clearly defines the need for a fitness coach app.
For Users
People are always ready to take up fitness and training classes, but they want it in their own way. A fitness coach app can help them in the following ways – 
Users can always start from scratch
The users can always start their fitness program from scratch. Using a fitness coach app as their training guide, users can do their sessions at the place of their convenience, they can always start from where they find themselves left out. Live physical sessions can create this feeling and fitness enthusiasts may hesitate to ask trainers about old sessions.
Plan workout sessions as per convenience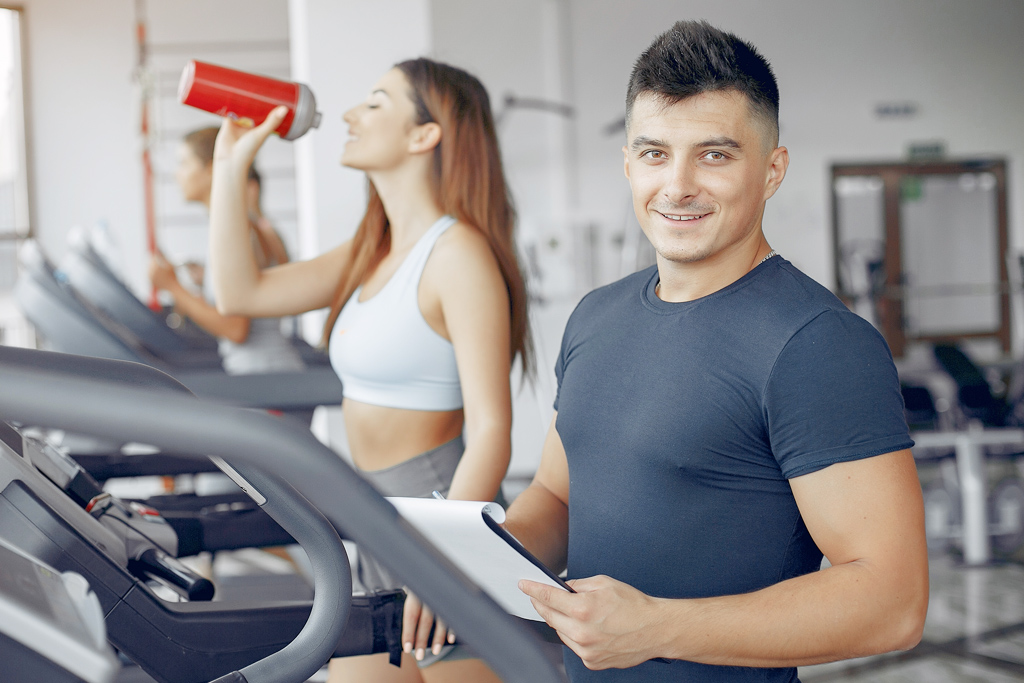 Fitness coach apps are very convenient tools for self-manifested fitness plans. They can select from the listed exercise plans and choose a trainer they feel comfortable with. The app will act as a complete guide for their fitness regime.
No time and venue constraints
Your perspective users can plan out their workout sessions as per their availability and go through the training logs and videos for practice. This will help them get complete fitness training without commuting to gymnasium or fitness clubs frequently. 
Freedom to select Coach and Programme
Some of your users may be interested in simple workouts, some may prefer body-building, and some guidance on nutrition. Based on their preference, they can select their program and respective coaches. Coaches are generally rated in such apps so that users get to know who is best and training most of the people with the app. 
Get Drill Records to Practice Hard
Trainers and coaches can upload drill sessions or fitness practice workout moves on the app which can be referred by the users anytime. The lessons can be videos or sequential workout static slides. Referring to these, users of your app can practice hard at their convenience.
For Owners
Now as you have got the idea of how a Fitness Coach App Development can be useful for your prospective users, you must also know how it is going to benefit you. 
Best Method to grow Customer Base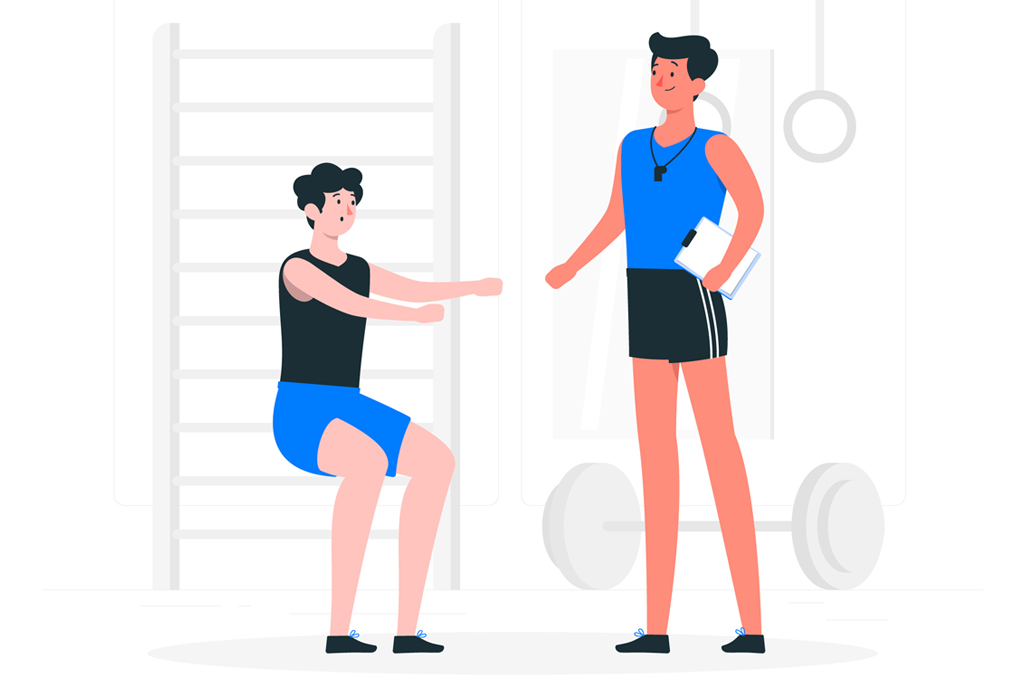 It is very tough to market a physical gymnasium or fitness training club, whereas it is equally easy to promote a fitness app as people are already clinging to this concept well. Hence, few online promotional and referral campaigns can fetch you a lot more customers than would have been possible with your physical training center.
Least Investment in Physical Assets
A minimum investment of USD 15000-20000 is required to set up a standard gymnasium or fitness training center. Apart from these, there are maintenance costs and trainer fees to be paid along with government taxes. By fitness coach app development, you can easily connect fitness trainers with the users of your app, where the trainers will be uploading sessions using their own gym equipment and setup.
Fewer Paperworks and Legal Formalities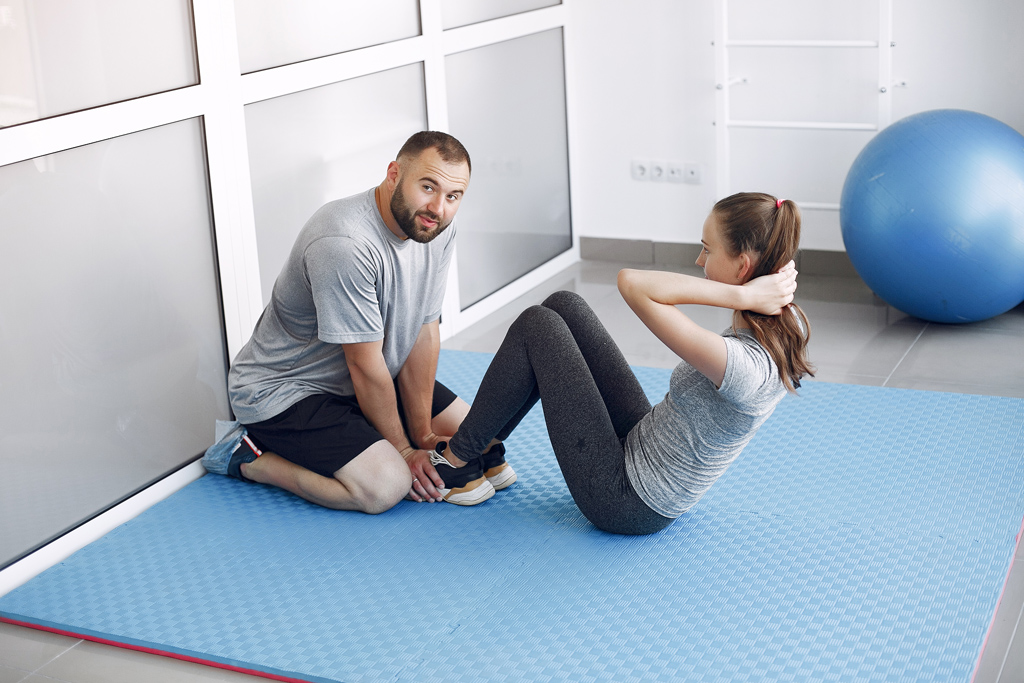 Simple company registration and few digital licenses are all needed to start your Fitness Coach App Development process. There is no need for insurance for equipment or premises nor any multi-vendor agreement for gym equipment maintenance. With reduced paperwork and legal formalities, it will always be easy to focus on the core business more through your app.
Low Gym or Training Camp Maintenance Expenses
Trainers and coaches associated with your app can upload training videos and modules using their equipment which will be followed by the users at their space on their equipment. This completely eliminates the high maintenance expenses behind gym equipment and instruments.
Easy Methods of Monetization
The fitness coach app can be monetized easily, as it is very easy to promote and make users join your platform. You can monetize your app by selling its premium version, allowing third parties to put in-app advertisements or engage organizations in offers and schemes. This makes it clear that you can earn revenue from subscriptions, advertisements, and offer engagements.
Types of Fitness Coach App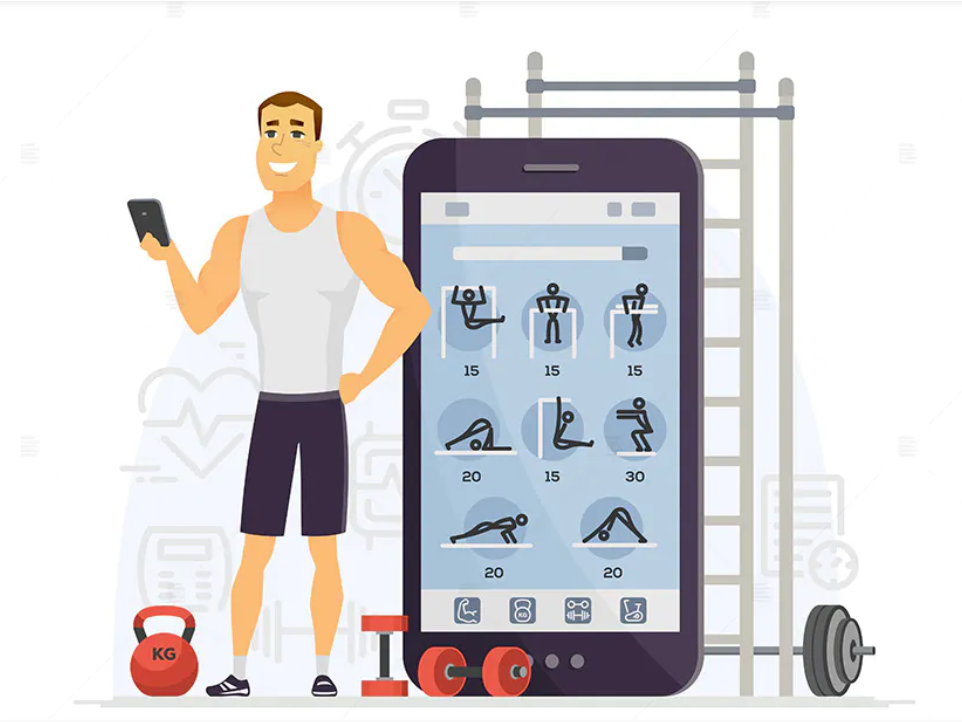 By now you are having a comprehensive idea as to how a Fitness Coach App can benefit your customers and your business. It is also important for you to know the types of such apps frequently downloaded and used by users around the world. 
Workout and Exercise Apps
Such types of apps are generally focused on daily workouts. These kinds of apps must have training logs and videos following which your users can do their warm-ups and practices. The app must have an in-built workout and nutrition plans which can guide the users with exercise as well as food habits for better output of their fitness initiative.
Fitness Tracking Apps
These apps are concerned only with tracking the fitness quotient of the users. It can track the distance if you decide to take a walk or a run along with a bunch of standard features, like total distance, average pace, pace per mile or kilometer, a run log, and other helpful features. The basic functions of these apps are generally free, but, if upgraded to premium, users can gain access to workout routines and logs.
Nutrition and Diet Apps
Nutrition and Diet Apps generally consist of diet plans, food diary, macro calculator, calorie counter, and healthy recipes, all in one convenient place. After taking the basic input of the physical details of the user, the app algorithm can suggest users with proper diet plans and nutrition charts. The app can also be a gateway to the consultation of users with nutrition experts and professionals for better guidance.
How to Plan On-Demand Fitness Coach App Development?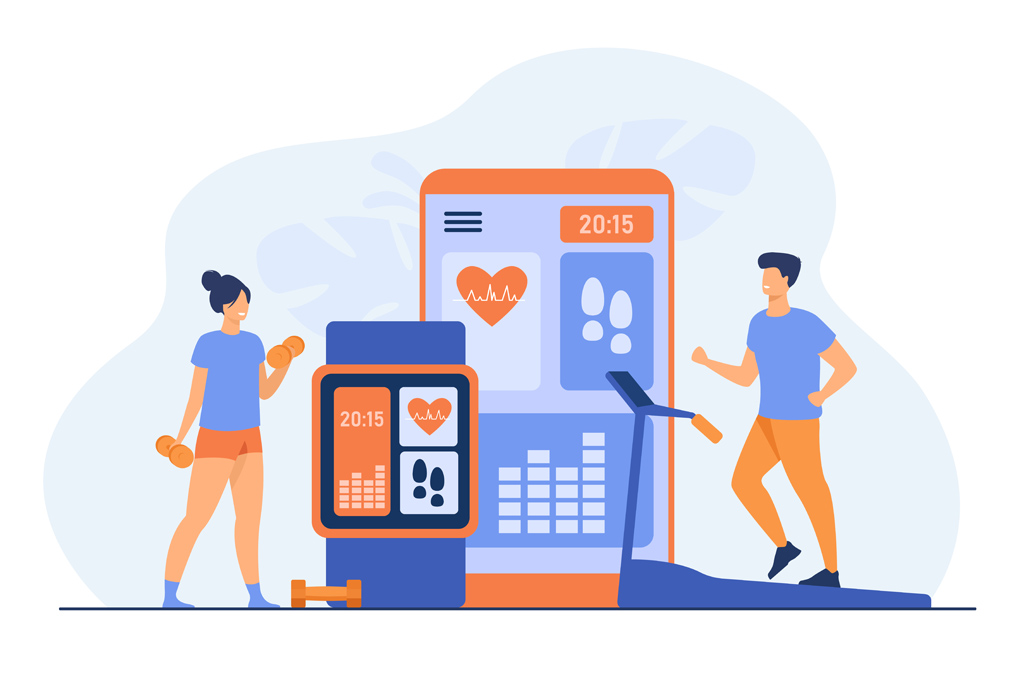 Before you plunge into the process of Fitness Coach App Development, you must have a composite and well-structured plan. There are few prerequisites that you must adhere to before creating your plan successfully. This section is to guide you in that process.
Market Research
To ascertain the type of fitness app you should plan to develop, you must know the ongoing market trends, for which market research is compulsory. It can be the preference of users, their subscription paying capacity, and features in a Fitness Coach App they like the most. This research should also include local data collection based on most popular apps, regular gymnasium setups, and customer intent in switching to app mode of training than the regular ones.
Define Your Audience
You can define your audience based on various parameters of your consideration. It can be based on the type of Fitness Coach App you want to develop or the customer preference report you obtained from your Market Research. You have to be very clear in your thought and idea as to which age group, gender, or type of user you want to target for your Fitness Coach App.
Decide the Type of Fitness App
In the previous section, we have gone through three types of fitness coach apps. Based on the market research data and your audience preference, you are required to decide the type of fitness coach app you want to develop. For example, if you are targeting office-goers, they will prefer fitness and nutrition tracking apps more than the other counterparts.
Competitors Strategy Review
This is the most important segment of your planning process as, by it, you have to discover, study and analyze the strategies adopted by your immediate competitors. Your competitor can be based locally or they can be anywhere but having great demand for their app over the app stores. Tracking their strategies will help you in formulating a fool-proof business strategy.
Learn The Technicalities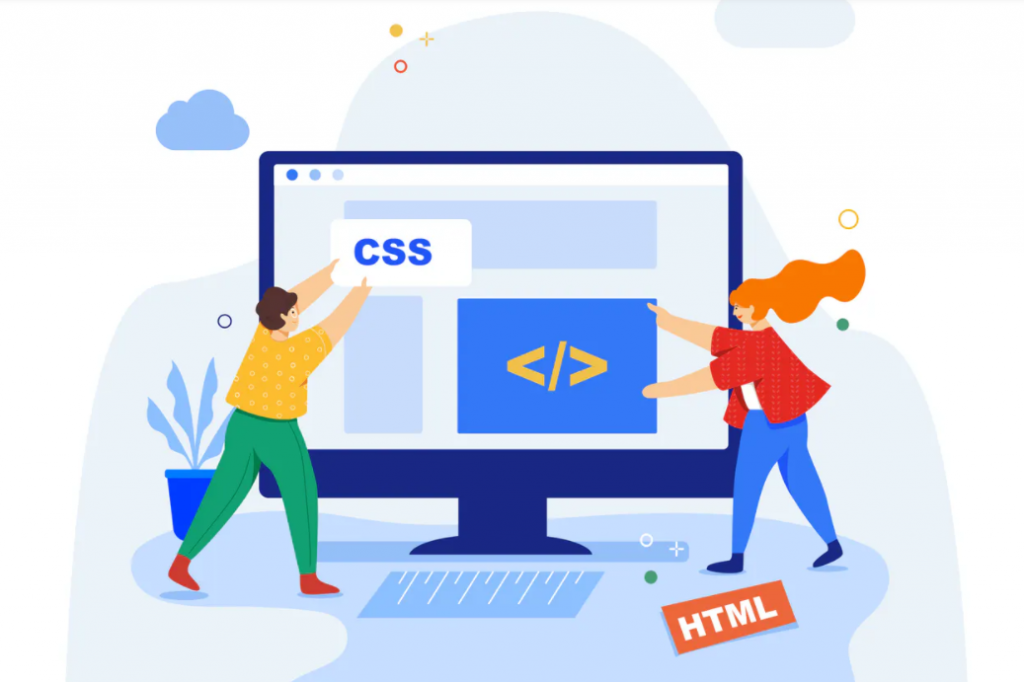 You must understand the technical aspects of the Fitness Coach App Development process as without this you will never get an idea as to which features can be implemented in your app. Whenever you are planning a business based on an app, your business model gets molded in the app in form of features. So to understand the compatibility and technical feasibility of your business idea, you must have a technical overview of the major aspects of the development process.
Hire the Best App Development Team
If you are not the developer, then you have to outsource the Fitness Coach App Development process to the best app development team. Before doing this, do thorough research on the experience, expertise, and reputation of the team. Go through their websites, social media pages, comments, previous client reviews to ascertain how much capable they will be to deliver you your Fitness Coach Mobile App.
Launch and Promote
Launching and promotion are the most crucial look-outs you should have for your business development. Before your launch, you have to be very sure about the performance of the app by making it undergo various rounds of testing with the involvement of live users. For promotions, social media networks are the best platform apart from the traditional marketing methods you think of.

Must-have Features for your Fitness Coach App
Features are the backbone based on which the entire app functions in coherence with your business model. This makes it very necessary that you implement a few essential features to make it more effective and useful for users of your Fitness Coach Mobile App.
User App
This is the panel of your Fitness Coach App that will be accessible by the users. Following are the must-have features of the same to make it more useful and enjoyable for them. 
Authenticated Registration and Login
Your app must have a genuine authentication process for registration by which you can verify the contact details. Generally, leading app development companies use the One Time Password (OTP) method. By this method, one code is sent to the contact number or/and email ID of the new users which they have to enter in the app to get their details verified.
Coach Selection
The users must be able to select their coach as per their training program selection. For this, you must have a review and rating feature applicable for coaches and trainers. By this, users can rate and review the training methodologies of the coaches and trainers which can be viewed by new users to select the best coach for their fitness training.

Sync with Wearables and Devices
At a very basic level, your fitness coach mobile app must be able to track activities, sleep and weight or Body Mass Index (BMI). These indices are often required by fitness trainers and coaches or nutrition experts to suggest and guide the users in a well-defined module. Thus, your app must be able to sync with devices that can deliver such details for your user.
Activity Log Tracker
Generally, this feature needs timer support. The purpose of this feature is to track the activity timings by which users can mark as what they are doing all day. They can change from one move to another and inform the same to the app for the trainer, coach, or expert to monitor and give their suggestions for improvement or continuance. 
Calorie Counter
As we all know that burning unnecessary calories is the major focus of any fitness training program, hence enabling the users to monitor the same can make them happy to use your app. The calorie counter can get your user covered whether they want to lose weight, tone up, get healthy, change eating habits, or start a new diet. 
Live Geo-Location Tracking
It is going to be a very integral part of your app if you are planning for fitness tracking app development. The app is required to record data on the locomotion activities like distance ran or walked per day during their practice sessions. A geo-location tracking system can help the algorithm of the app to calculate these active locomotion metrics.
Database of Nutrition Information
Only working out and exercising can never help alone until and unless your users are knowing their perfect diet chart. Although the trainers or experts can guide with the meals and supplementary, users can refer to this database of nutrition information to maintain their diet all round the clock for greater improvement in their fitness.
Coach App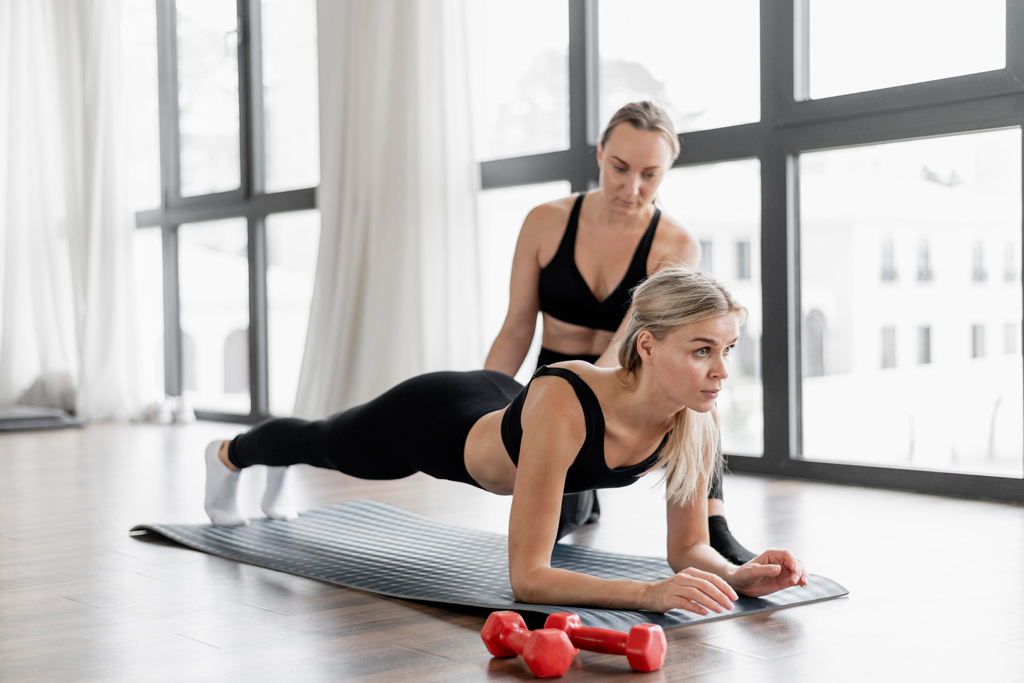 As the app is going to act as the greatest link of interaction and communication between user and coaches or trainers, the coach app should also have compatible features with that of the users.
Authenticated Registration and Login
Coaches must be able to register with the same type of authentication attributes as used in the user app. During the registration, the coach must be able to put in his or her expertise, and based on that they should be categorized under various panels or programs as you have planned for your Fitness Coach Mobile App.
Live Sync with User App
The coach app must be able to sync well with the user app. The data collected in the user app through wearables and trackers will act as inputs for the coach. This helps the coach to judge the improvement of the user in the respective program and provide relevant suggestions or changes in workout activities.
In-app Communication
Being a digital tool, it is very essential that the fitness coach mobile app must have the required communication tools. The most primary tool should be the ability of the coach or trainer to upload video instructions. Apart from this, there should be reliable calling and text chat features as part of effective in-app communication.
Upload Training Drills
Coach or trainer must be able to upload training drill classes via videos or guidelines expressable in form of static slides for users to refer to for their practice. These videos can be made available for users in adherence to subscription plans and associated policies. The coach must be able to access videos uploaded by users, if required, to review and comment on their development.
Access to User Fitness Stats
The coach must be able to view the statistics of daily activities, practice session charts, BMI reports, and calorie burning stats of the user to provide an effective and suitable module for the respective user. These statistics help them to judge the improvement or retardation in the development of the user in terms of fitness and daily routine.
Group Coaching
This feature is very essential if any trainer or coach feels like offering live sessions to a group of users at the same stage of the fitness program managed by him. By this functionality, the coach gets connected with a group of users to train them and scan through their fitness statistics, and compare to find out the best learner.
Review User Performance
This is the most important section of the coach app as without this the entire training process is going to be ineffective and useless. The coach should be able to take review tests to judge the development of the user in the fitness regime defined by him. An addon like leaderboards for users enrolled under a particular coach can also be helpful in a higher level of engagement of health maniacs in the fitness programs.
Admin Panel
This is the most important part of the entire fitness coach software as this is going to be the main control panel of your entire business. Let us have a look at which features are going to work best for this segment.
Interactive Dashboard
The dashboard is the central point of the app where the admin will be able to view all reports, track delivery persons and go through business data. It needs to have analytics support, interactive and responsive as the entire business operations and management is going to be monitored from this point.
User Management
The admin must be able to have control of the user accounts as it is through this panel that the user accounts can be recovered or issues associated with the accounts can be resolved. The admin can also add, remove and block users. The admin app also has the privilege to review and change the permissions or subscriptions allotted to a user account.
Coach Management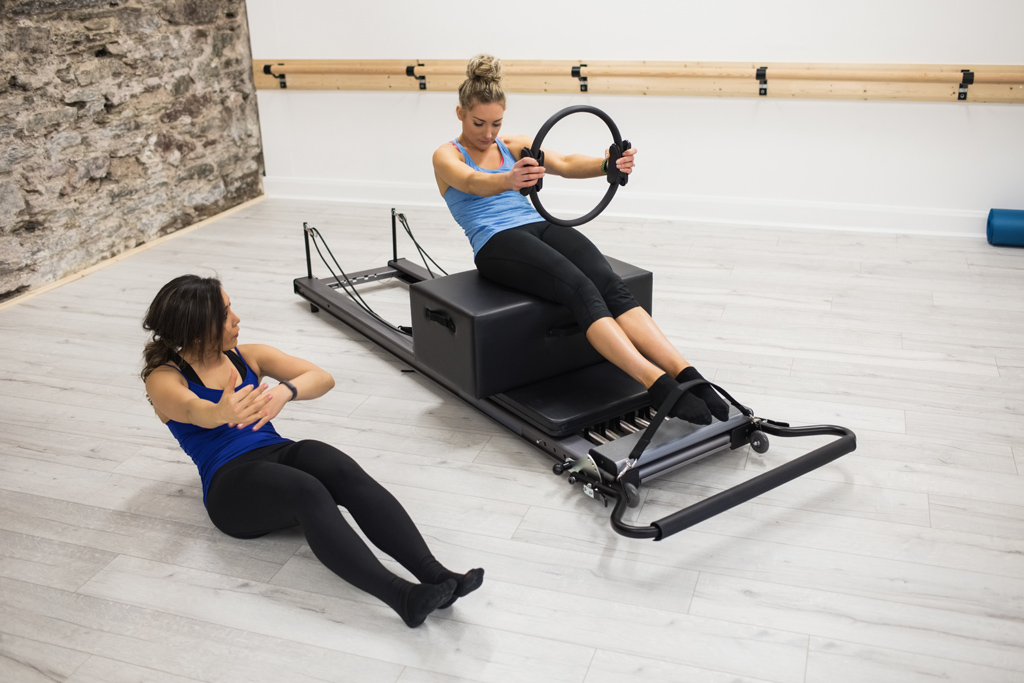 The admin must be able to manage the coach account of the fitness trainer app in order to maintain a sync between the requirements of the users and training services provided by them. The admin must be able to detect and remove inactive coach accounts, send reminders to the coach who is not regularly uploading training logs, and address him or her based on user feedback.
Training Session Management
There can be errors or technical glitches arising when any live training session is going on. Few of the training videos or logs might not be adhering to the guidelines framed by you for your fitness trainer app. To view all these and resolve the issues, the admin must have the feature supporting access to the training sessions and permissions to edit or remove those. 
Complaints and Issue Management
Issues can evolve anytime between users, coaches, or between the two user types. There can be program flow issues or technical problems faced by all. The users, coach, and trainers can file complaints which will be visible in the admin panel dashboard and can be resolved from there as well.
Payment Management
Receipt of payments from users and paying the committed amount to the coach and trainers are very essential for the smooth run of the business. Admin can manage the payment methods easily from his dashboard. The admin can link his or her bank account with the in-app wallet to transfer the profit straight to it as and when required.
These were the most essential and sought features for a fitness coach mobile app. You can always add special features as per your business model and plan. But before that, confirm from your app development team that those should not affect the smoothness, UI/UX, and look of the app.
Ways to Monetize your Fitness Coach Mobile App
This is the point for which you would be investing all the above-mentioned efforts. You must find the proper way to monetize your fitness coach mobile app based on your research and business plan. Your monetization strategy should work well with the target audience.
Launch Paid Version of your App
You can launch a paid version of your app in which users have to register by paying some dollars as a joining fee. There can be different types of subscription plans which can be selected by the users as per their requirement and program selection. You must finalize the joining fee by comparing the same of other similar apps.
Go for Freemium Version
This monetization trick can be very useful to start with where you can allow users to join without any registration fee. With a free membership, you can allow your users to have access to the basic benefits of your fitness coach mobile app. Whenever they want to get greater benefits, they will be required to pay as per their requirements.
In-App Advertisements
You can collaborate with brands selling fitness equipment, wearables, or supplementary drinks for this type of revenue generation. They can advertise their products on your app which can be viewed by users and can be referred by coaches as well. The outcome of such a collaboration will be an extra source of revenue for you.
Promote Sponsored Contents
For this, you need to have a blog space in your app where fitness experts can write attractive content to increase the fitness awareness of your users. Fitness experts generally do this to gain attention and they pay for their content to get published in your app. This approach is possible only when you are having a great volume of users registered on your app.
Ready To Start With Your Fitness Coach App?
Starting from planning to monetization, this article has all the facts and figures you need to know about on-demand fitness coach mobile app development. Backed up with your dedicated research and investment potential, it is very essential to get associated with a good app development team and the app is going to be the backbone of your business. Going for an experienced and renowned app development team like Innofied is the most important coin to be betted upon for successful development, deployment, and launch of your fitness trainer app.