When it comes to app promotion, platforms like Reddit and Tumblr are not the names that immediately come to the mind. Granted, they are not the traditional social media platforms used by businesses for promotion. For instance, smart entrepreneurs are now promoting their apps through Tumblr and Reddit marketing strategies and making it big in the market. 
Over the years, whenever I have suggested these two sites to my entrepreneur friends, I received eyebrow raises in response or they seemed to think I was joking with them.
But in reality, both Reddit and Tumblr are great platforms to promote any business without much trouble, including a new mobile app.
Without wasting further time, let's first look into how and why you should consider Reddit for your app promotion, and then move on to Tumblr.

The Perks Of Applying Reddit Market Strategies
Reddit reported more than 330 million active users and a massive 21 billion monthly screen views on an average at the beginning of this year. Imagine reaching even a fraction of that number and your app will have a boost that you never could think of in the first place.
According to a study by Ypulse last year, 51% of the Gen-Z community considers Reddit to be the most user-driven platform, which is more than what Facebook, Twitter, Instagram, and Snapchat scored in the survey. 
Another report by Comscore says that Reddit is the place where you will find the most number of tech enthusiasts among the popular social media platforms. There are nearly 27 million Redditors in the technology-based Subreddits, which makes it the perfect place to drop the news of your new application.
So, now you understand why you need to apply the Reddit marketing strategies for boosting the chances of your app's success. 
How To Use Reddit Marketing Strategies For App Promotion?
The technology community of Reddit saw a 24% jump from 2018's figure and 47% of Redditors are likely to spend some time and money on tech-based items. The platform continues to be a very profitable one to geek out over technology with like-minded people. You only need to be smart enough to promote your app somewhere in between that conversation.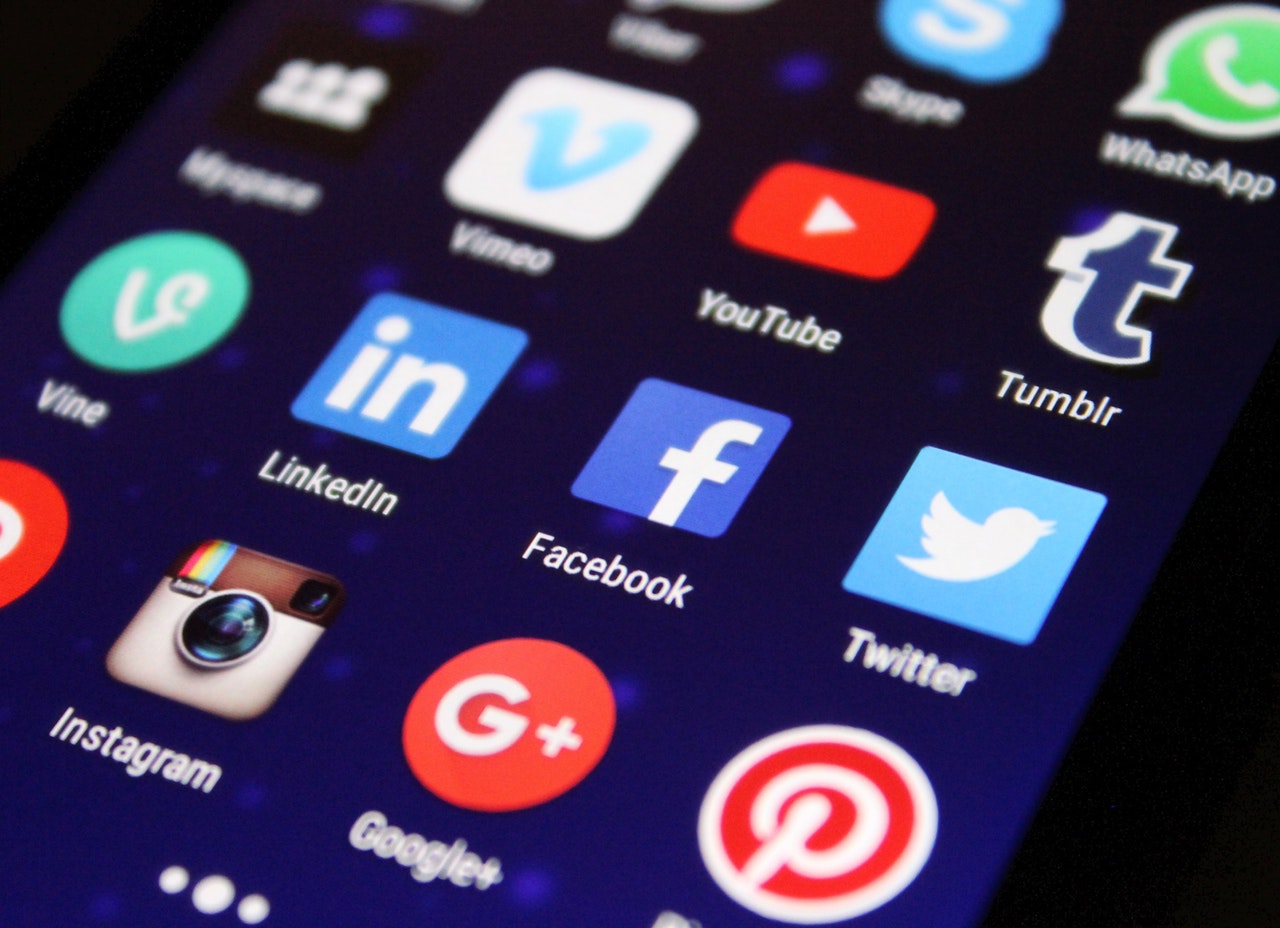 So here are some of the easy ways through which you can have a successful app promotion:
1. Make Sure You Have An Old Account With An Active History
You will be making a mistake if you open up a Reddit account just to promote your app. You need to have an account which is at least 2-years old or so with enough karma to show for your credibility. Karma is a Reddit rewards system where you earn points for getting upvotes on your links or comments and lose them when you are downvoted. If you post promotions from brand new accounts, there is a high chance you will get flagged.
2. Join And Post In The Right Subreddits
Subreddits are communities on the platform, each dedicated to some topics. Find the Subreddit relevant to your app, subscribe to them, and this is important – read the rules of the particular Subreddit. The next step would be to post with the link, but there are a few pointers to keep in mind.

     

Keep your content short and crisp – the topmost Reddit posts are under 120 characters.

     

Try to keep your brand name out of the picture unless it is something funny or trendy.

     

Use keywords but avoid stuffing.

     

Ask for

feedback to increase traction

in the comment.

     

Post when it is daytime in the USA – Americans make up for the highest users on the platform.
3. Engage Relentlessly
In the hours following the post, be ready to engage constantly in the comments. Reply to as many as you can and try to bring in as much traction as possible. But at the same time, be prepared for unsavory comments or completely irrelevant ones – there are always those on every social media platform.
Let's now discuss the other website in question – Tumblr.
Let's Move On To Tumblr Now 
While most people think of Twitter when we say microblogging, Tumblr too is a similar site that has been breaking grounds for a while. According to stats till January, Tumblr has 488 Million blog accounts, the majority of which, once again, is from the USA. Nearly 1,644 posts are created in a single second every day, which should explain the popularity of this microblogging site.
Ways To Leverage Tumblr For App Promotion 
If your app is targeted towards the younger audience such as younger millennials and Gen-Z, then finding your way to a good Tumblr promotion can have a huge impact. 70% of its users are between the ages of 16 and 24. So, with Tumblr, you can easily target the millennial audience and gain more downloads for your app by successfully promoting it. 
1. Work On Your Content
Despite being a microblogging site, Tumblr doesn't really work if you do not include a media. GIFs and images do wonders on Tumblr. They get way more engagement than regular posts. Try to include pop culture references and catchy phrases in your captions. Even video clips of behind-the-scenes should get a lot of traction. Basically it should be about your business, but it must not feel like a business.

2. Use The Right Tags
Tumblr tags are just like Instagram hashtags – you have to pick the popular ones relevant to your post and use them appropriately. This will help users find your content easily on the platform.
3. Sponsored Posts
Tumblr sponsorship is just like promoted posts on Facebook, Instagram, and Twitter. This way your posts show up in the dashboard of users who are not your followers. Remember to include the link to your app on the posts.

4. Follow And Re-Blog
Follow other blogging accounts on Tumblr and re-blog things that are related to your app. This way you create a positive fellow-feeling within the community and also draw traction towards your business.
All Set To Test The Best Tumblr And Reddit Marketing Strategies?
Both the sites are known for breeding communities of netizens and brewing conversation on any and all matters. It is a recurring joke in the online world how there is nothing under the sky that is not talked about on Reddit and Tumblr. Because these are the best alternative ways to make your product reach a larger group of millennial audience.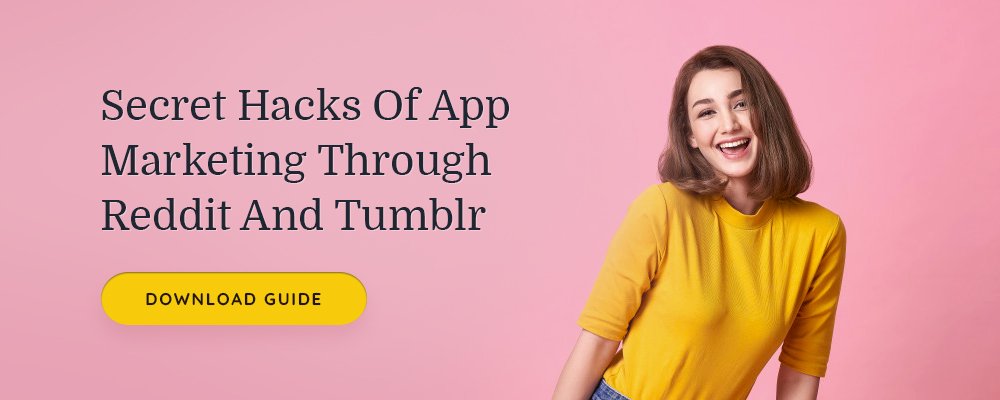 Then why should your app not be one of the topics?
But there is a catch. While on one hand, you are sure to find a place on the two platforms to discuss your app, on the other hand, both Reddit and Tumblr are not too keen on self-promotions. So unless you are smart in your posting, you might find your app-related post deleted from the site. 
Keep that in mind when using Reddit and Tumblr for your app promotion.
We, at Innofied has delivered the best mobile app development solution to our clients and gained their trust and appreciation. Being a pioneer, in the world of app development, we have been always providing the best app promotional strategies through FREE consultations, even after we deliver the project. Want to know a bit more about the Tumblr And Reddit Marketing Strategies? Talk to us today.