A leaky cistern, choking drain, or stoppage of the jet spray is a pain in the neck. The pain becomes more intense when such happens at odd hours. Due to such reasons, users search for plumbing services on the internet or Uber-like on-demand plumber apps. 
If you are a plumbing business looking for success and scalability, you can go for the development of on-demand plumber service apps. Your business can increase exponentially and become a success story at each stage just like TaskRabbit.

On-Demand Plumber App Development: A Need Of The Hour 
The US Department of Homeland Security, in a recently issued Coronavirus Guidance for America, has identified plumbers and other trade persons as "essential critical infrastructure workers". Not only in the US, but Plumbing is also one of the most essential and accepted trades across the world. COVID-19 pandemic governed by social distancing laws makes the need for plumbing apps felt more.
The on-demand labor market is expected to increase at an annual rate of 18.5% in the coming 5-years, as per Businesswire.com. According to Intuit's forecast, there could be around 7.6 million people in the on-Demand economy by 2020. With this rapid upscaling of on-demand marketplaces, there has been a surge in on-demand plumber services. 

Is An On-Demand Plumber App Better Than Neighbourhood Plumber?
You don't have to run around your neighborhood plumber anymore. Find your neighborhood plumber in the plumber app. Once you have booked the order over the app, he will surely make a visit.
On-demand plumbing services help to connect the right plumber with the customer. If a user gets registered to the app, he/she can track the plumber that offers service as per the time and convenience of the customer.  
With the on-demand plumber app, a user can get a plumber in time of urgency and at short notice. The app lets the customers put reviews and ratings of the plumbing services. This helps the users to check the reviews/ratings before booking a particular service.
On-demand plumber apps help customers to get plumbing services from plumbers over an entire region. No matter where you reside, a user can always seek plumbing services from plumbers outside a locality. These are some of the reasons why on-demand plumber applications are better than neighborhood plumbers. 
Why Should You Develop An On-Demand Plumber App?
An on-demand plumber app is an uber-like app for plumbers. It helps you start a business even if you don't have a brick and mortar business. 
1. Increase Stability of Business
You don't need any set-up or area to store inventory. This enables you to connect many plumbers in your locality or outside with registered customers, who are actively looking for plumbing services without any predefined area. 
2. Reach Customers Effectively and Efficiently
With a plumber app, you are allowing your users to get on-demand, plumber services as per their needs, preferences, and time. An on-demand plumber app saves time and lets your customers reach you. 
3. Enhance Operational Efficiency
On-demand plumber applications simplify and optimize the entire process. On one hand, it enhances the experiences of your customers and on the other frees your employees from non-core works. 

What To Look For In A On-Demand Plumber App Development Company?
To reach your customers fast and easy, you should have your own on-demand plumber app. You should find a reliable on-demand plumber app development company that develops attractive, easy-to-use, and flawless mobile applications for target customers. 
They should design or develop each screen of your app to provide excellent UI and UX effects. In fact, app developers should keep the ultimate business goal of their clients in mind. 
Get your own on-demand plumber app and save the day of your customer. Increase your business scalability exponentially with the help of on-demand plumber applications. 
Advantages Of Having An On-Demand Plumber App Services
There are many advantages associated with a feature-rich plumbing application. Your on-demand plumber app services can help both businesses and customers. 
Competitive Advantage:

It gives you the required competitive advantage over your competitors. A uber-like plumber app provides you extra features such as safety toolkits, fare splitting, and many more. This will help you stand out in the crowd and remain ahead of your competition.  

Saves Time and Effort:

On-demand plumber app saves lots of time as well as the effort of clients. The customers don't have to run after their neighborhood plumbers anymore. They can register themselves on a plumbing app and book the plumbing services anytime and anywhere. 
Routine Processes get Optimized:

The routine processes including scheduling, inventory tracking, routing, and invoicing get optimized. Your business productivity gets a shot in the arm as manual works get automated. Features that help your business are work-order invoicing, plumbing inspection checklists, septic inspection report generation, going paperless, plumbing dispatch calendar, and others.

Easy Market Penetration:

You are able to expand your client base with the help of plumber apps. Business opportunities increase exponentially as the customers can reach you as and when required.

Scalable Business Solutions & Professional Approach:

On-demand plumber app services offer the best possible solution for all business sizes. These plumbing apps bring the plumbing services at doorstep, thereby

scaling up your business

manifolds. Plumbing apps make you look more professional and innovative.

Keep Customer Record and Data Secured:

With these apps, a plumbing business or independent plumbers can keep a record of their customers. The confidentiality of the customers is maintained by keeping data and service history secure. You can meet the expectations of your customers by providing them with on-time and emergency services. 
Increase the ROI of your Business:

Return on Investment (ROI)

increases as regular processes get automated. With the plumbing app, a business can schedule services, track inventory, route, and invoice. The days of having a brick and mortar business are not essential anymore. You can run viable plumbing business with the help of your on-demand plumber app. Even if you don't own a physical set up or inventory storage area, you can start the business and make it grow.

Connect Customers with Plumbers and Earn:

The app owners can earn commission or registration fees by connecting customers with lots of plumbers in the locality or beyond. Therefore, you can earn money from commissions without having to offer your own plumbing services. 

Provide Plumbing Services Anywhere:

Your app can now help customers get plumbing services by offering them services beyond a pre-defined boundary.

You can let users register to your plumber app from any location, be it a specific region or outside locality. This helps you offer your registered customers with lots of more options.
Simplify Client and Employee Engagement:

On-demand plumber app development simplifies the processes and operations for registered plumbers, their employees, and customers. A user has to simply put in his/her name, address, details of the plumbing problem they are facing, and that's it.

They don't have to browse for a contractor or plumbing firm, call them, then call them back, and so forth. Once the booking is complete, your employee or a preferred plumber in the locality or beyond can visit the customer and fix the problem. The work gets done for the client and you get paid the fees or commission. The plumber app makes it simple for everyone.
On-Demand Plumber App Solution: For Customer, Plumbers, Admin
The on-demand plumber app solution has three aspects, which are,  customers, plumbers, and the admin panel. Now, let's have a closer look at each of them. 
1. On-Demand Plumber App for Customers
It is the client-side application that helps customers to find plumber from the locality or beyond a defined boundary. The customer app helps your registered clients to find and hire plumbers, track him, and review their offered services. 
2. On-Demand Plumber App for Plumbers 
The on-demand app for plumbers helps you connect with your clients on a real-time basis. Therefore, you can expand business with the help of this application. 
3. Admin Panel of the On-Demand Plumber App 
The admin panel helps the business owner to monitor and manage the business well using analytics and insight reports displayed on the dashboard. With the help of this admin panel, the app owner can manage both the customer/plumber apps and the people who are using the app. 
User Or Customer App Features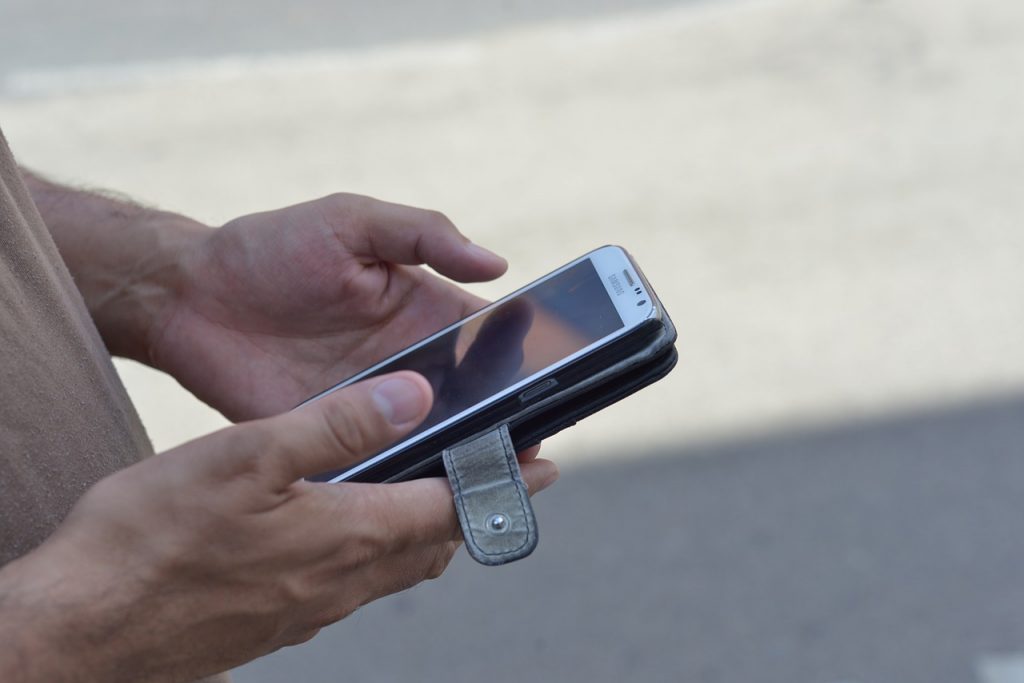 This is the first most important aspect of the on-demand plumber application. 
Essential features that can be integrated into the on-demand plumber app for users are:
Registration and Login
Customers can register with the help of their contact numbers or email addresses. Users of your app can log in using the credentials of their social media accounts as well. 
Notification Alerts
This feature usually comes as an in-built configuration of email and SMS in the app. The user will get all the details of the plumber through email and SMS. 
Book or Schedule Plumber Services
With the help of an on-demand plumber app for customers, the users can book a plumbing service or schedule the plumbing service at a later time and date. 
View Profile of the Plumber
The user can check the details of the plumber they are booking. The details include name, contact details, years of experience, specialties, visiting fees, and many more. 

View History
A customer can view the history of plumbing services availed by him. You can check the date, time, and cost of the plumbing service availed. Details of the plumber can also be viewed by the customer. 
Rating and Review
The user can rate and also write a review of the service provided by the independent plumber or the plumbing firm. Feedbacks help in improving the services. 
Automated Invoicing and Estimation
The online management and accounting system is user friendly. You can automate invoices for users, create quotes, track payments, track date records of customers, etc. 
It helps plumbing businesses to organize easily. Automation of the invoicing and estimation means that you and your employees will be free for working in the core areas. This will help your business grow because you can now provide more time for plumbing. It will enable you to provide better services to your customers.

In-App Chat or Call
Customers can communicate with the plumbers with the help of either an in-app live-chat facility or an in-app calling/messaging feature.
Real-time Location Tracking
Once a plumber accepts service requests, the integrated in-app map helps the customer to track the hired plumber.
Secured Multiple Payment Options
Your customers can make payment for the service through the on-demand plumber app for customers by using net banking, debit card, credit card, and many more. 

Plumber Panel Features
The on-demand plumber panel helps the registered plumber connect with customers in real-time. 
The plumber's panel includes features like:
Signup and Create Profile 
Plumbers can use email addresses and other contact details (such as phone numbers) to register with the application. 
Once registered, the plumber can add important information to their profile. They can update information such as profile image, physical address, plumbing specialties, and many more. 
Plumbers can Accept or Reject Service Requests
A plumbing professional can accept or reject a service request. Upon accepting a request, the plumber can view the customer's location, plumbing problems, specific needs of the customer, and other details.
In-App Navigation
Even if a plumber doesn't know the route to the customer's location, he/she can reach with the help of in-app navigation guidance. 
Set Availability
One of the core features of an on-demand plumber app service is that it comes with the in-app calendar feature. Plumbers can update their availability status on their profile in the app. This will let the users know which plumber is available and who is not. So, the users can choose the right plumber services as per his/her convenience and time.
Toggle Availability and Real-Time Requests
A registered plumber can change his/her status of availability. This helps them in managing booking requests more competently. 

Receive and Check Payments
After a service request is completed by a plumber, he/she can view the payment made by the customer in their accounts. The in-app wallet facility helps the plumbers to receive payments for services. Wallet facility helps customers to top them up either through credit or debit cards.
Help and Support
This feature helps plumbing professionals reach the support team with queries and help requests round-the-clock.  
Admin Panel Features
The admin panel in the on-demand plumber app service helps app owners to manage both plumbers and users. 
The core features that can be integrated into the admin panel of the on-demand plumber app are: 
Order/Booking Management
As an owner of the app, you can manage the entire ecosystem of booking. You can match customers with the plumbers located nearby, either within the locality or outside a certain boundary. 
Manage both Plumbers and Customers
You can manage many aspects of management such as availability of the plumber, booking of the customers, payment done and received, associated commissions, and other important aspects related to it. 
Manage Notifications
You can manage the notifications and alerts through SMS/email for confirmation of booking, request of service, payment confirmation, offers of promotion, many other updates. 
Track Professionals
You can track plumbers for post-service requests through this admin dashboard. 

What Is The Cost Of On-Demand Plumber App Development?
The cost of on-demand plumber app development depends upon various factors such as:
App Development Time:

The number of hours given by the developers, designers, testers, and business analysts in developing the app. 

Cost of Integration:

The cost of integrating core and advanced features and functionalities for all three sections of the app such as user/customer app, plumber app, and admin panel of the app owner.  

Other Factors:

Use of platform, technology, specific requirements of the customer, and resources also determine the cost of the on-demand plumber app development. 
In The Bottomline
On-demand plumber apps have become very popular among plumbers and customers because of their advantages. These apps help customers get plumbers from their locality or beyond as per their time and exigency. The plumbing firms can scale their businesses by registering themselves with these apps. 
Innofied has been a pioneer in providing its clients with end-to-end on-demand solutions. Our experts will work closely with you from initiation to launch. Get in touch with our on-demand mobile app development experts for building an amazing on-demand plumber app.