If you are a yoga enthusiast, you can definitely understand its potential to improve mental, physical, as well as spiritual well being. The On-demand yoga app development has gained popularity in the past few years, along with some passionate fitness lovers stretching globally.
Yoga has attained remarkable space in the health and wellness industry. If we look at the statistics, the yoga app industry has generated about $1.98 million U.S. dollars worldwide. In fact, yoga is one of the fastest-growing and demanding disciplines in holistic health.
Taking health benefits into account, many entrepreneurs have found yoga has a unique business opportunity. Most of the business houses have already amalgamated yoga with technology to make on-demand yoga app development. This will help people to practice yoga at home. These apps contain a plethora of yoga asanas that yoga enthusiasts can directly practice from.

The on-demand yoga apps are developed keeping in mind the importance of the internet in our life. These yoga apps are immensely useful if utilized properly as they help us in learning different yoga postures easily. You don't have to put extra stress on going to yoga classes to learn yoga asanas. 
Due to the COVID-19 outbreak, it is not possible to attend offline yoga classes anymore. This has resulted in the increasing demand for yoga apps where both the learners and yoga instructors can connect via live video.
Why Are Yoga Apps Essential For People Nowadays?

In this modern era where health is given priority, everyone wants to be physically fit and healthy. That's the reason why they decide to go to yoga classes. But after a certain period of time, we tend to think that why there cannot be a magic wand to stay fit? 
In this fast-paced life where we have apps for almost everything such as media, games, entertainment, finance, and academics, there are also mobile apps for yoga. Presently the On-demand yoga app development is gaining popularity because of the increasing number of users. Let's have a look at its benefits:
Easy to track your progress
Through yoga apps, you can easily see the results of your fitness. You just simply need to fill in all your details such as age, weight, etc. The app will allow you to set realistic goals that you can accomplish hassle-free. 
Book your personalized yoga class
Every one of us knows that yoga is the most vital path to attain flexibility as well as strength. But not every one of us can afford offline yoga classes. Fortunately, you can attend your personalized yoga class with just a simple click. The online yoga trainers will provide you with some useful guidelines while practicing yoga postures.
East Availability of Yoga Instructors
With the introduction of smartphone technologies, users don't have to hunt for yoga instructors anymore. Yoga apps offer skilled and experienced yoga coaches who will guide you to stay fit. They will not only help you in achieving your fitness goals but will also help you learn all the yoga poses. 
Keeps you motivated
The biggest benefit of yoga apps is motivation. The real-time reminders as well as notifications will make sure to remind you about your health goals. When the users drop the cash for their fitness, they are bound to take its benefits.
Copes Anxiety
It feels intimidating to wake up early in the morning and do yoga without any inspiration or motivation. The yoga app acts as a guide that helps to continue your yoga regime. They keep on reminding you about your fitness goals as well as activities with tips and alerts.
How To Plan Yoga App Development?
With the growing demand for yoga apps, there are various things that you need to consider while getting into app development. Following are some of the things you should list before planning a yoga app:
Know your target audience

Plan Investment

Hire A Good App Development Team
Cost Estimation of On-Demand Yoga App Development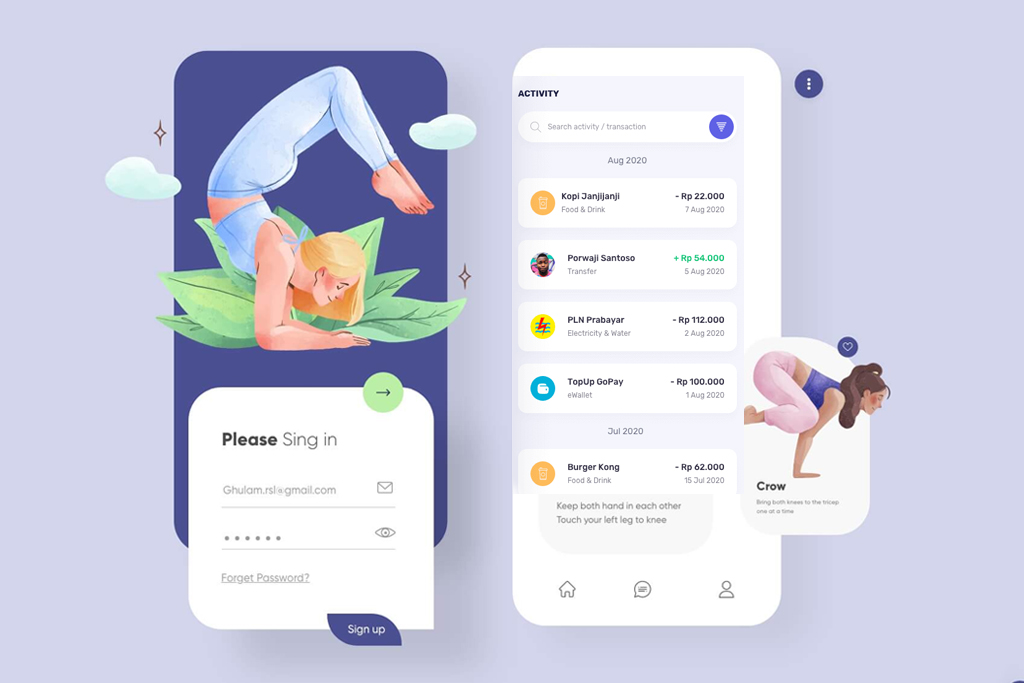 The cost of On-Demand Yoga App Development is based on several factors. The following are the factors based on which the estimated cost of the yoga app will be determined:
UI/UX Design
Your yoga app should look attractive to increase user engagement. This is why you need to make an investment in UI/UX design.
App Developer Team
You also have to pay for hiring experienced app developers. You need to ensure that all the developers are experienced professionals and have developed similar apps earlier
Backend Support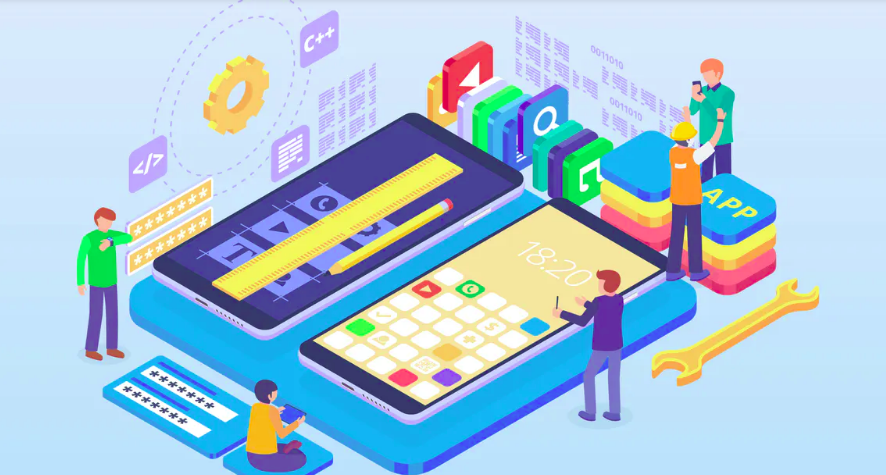 Backend development and backend resource deployment are mandatory for on-demand yoga app development. The backend developer should be skilled and have proficiency in coding with experience in backend resource handling.
Platform Selection
Selecting the platforms to develop the yoga app is an extremely vital and concrete decision to make. If you select iOS and Android, it will automatically cater to a wide range of users. When your app is compatible with both these platforms, it will get better exposure.
App Store Charges
You have to pay a specific amount to the app stores like Apple Store or Google Play for app submission. When it comes to the app store charges, multiple stores have specific amounts to pay to launch the app.
Updates
To make your yoga app run seamlessly, additional charges should be paid to the developers to update it at regular intervals. This way you can be able to meet the changing expectations of your app users.
Key Features Of On-Demand Yoga App Development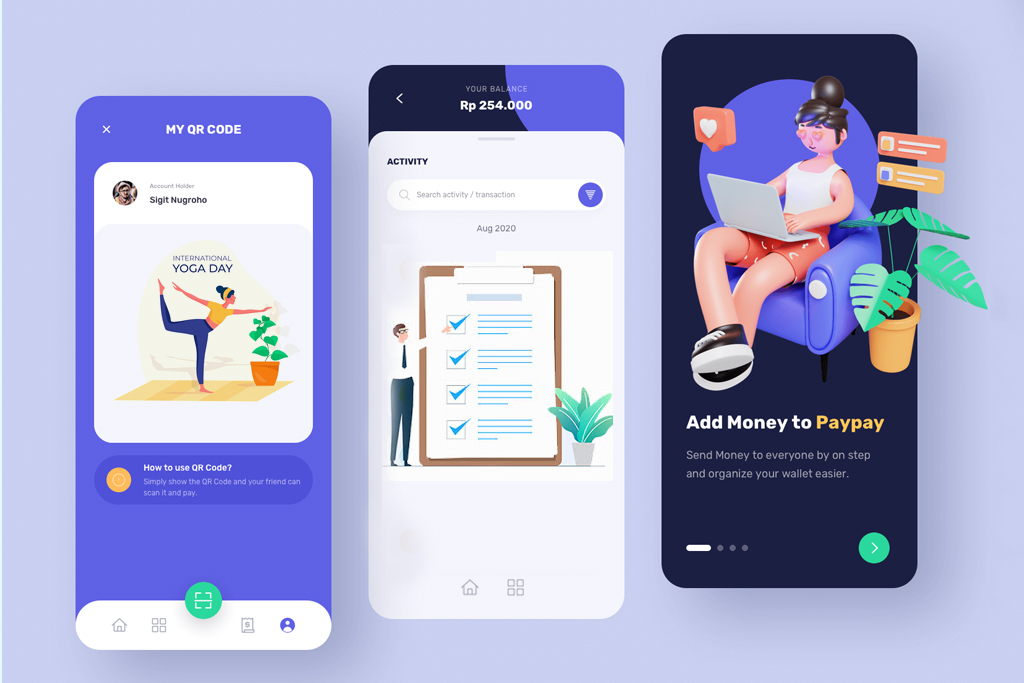 As we have already mentioned above, the yoga app has four different panels. The following are their features:
User panel
Now let us have a look at the features of the user panel:
Registration
The registration feature allows a user to register into the yoga app. For unique identification, users need to provide basic details such as name, email address, age, and phone number. Users can even sign into their social media handles such as Facebook or Twitter.
Manage yoga sessions
You can view the list of yoga sessions available in this section. The searches can be made according to the teacher's name, their ratings, and reviews, experience, certification, duration of class, date and time, etc. Once you have selected your yoga teacher you can proceed for the payment.
Profile management
This feature helps users in managing their profile, view the list of classes attended, bookings made, and managing tickets. They can even optimize their profiles by adding their interest criteria.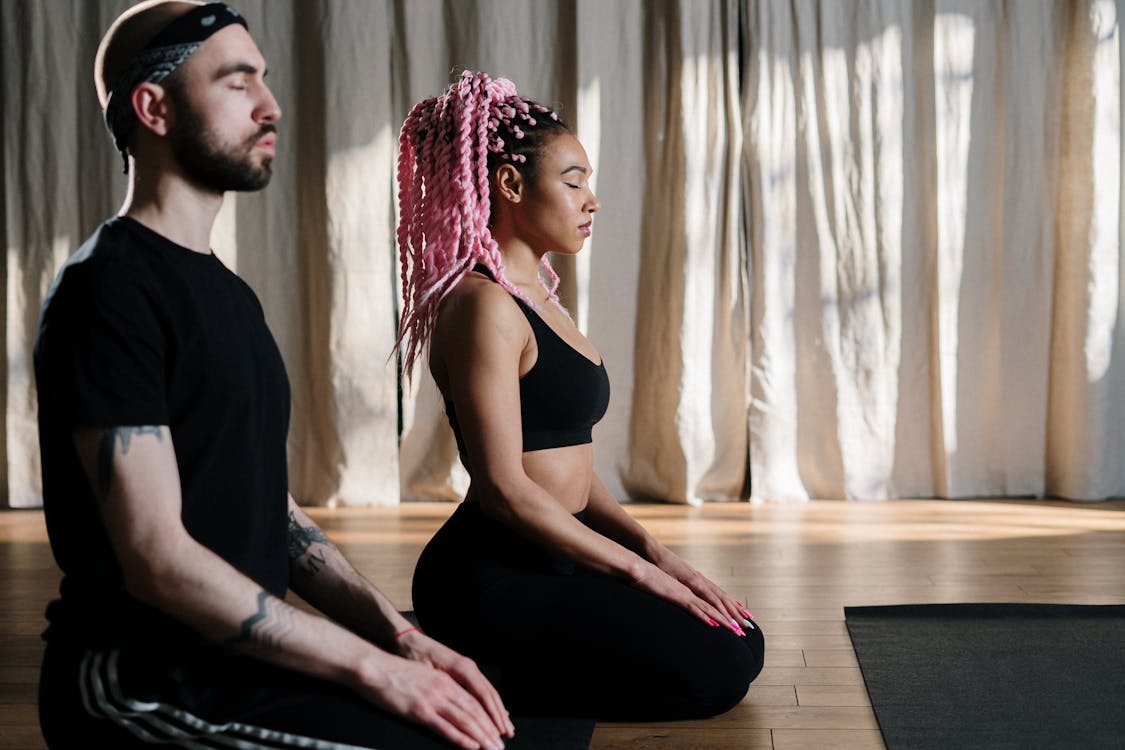 Event management
From here the user can see the list of upcoming events and their details like date and time, name of the event, overall duration, event category, and images. They can even book check the payment mode for the ticket booking in the event management. 
Ticket type
This section contains various categories of tickets that the students can choose from such as regular, VIP, and concession. Once the ticket is booked by the user, the screen will automatically display the summary of the booked event or session.
Booking event tickets
This feature allows the yoga practitioners or students an opportunity to attend the upcoming yoga event by booking a ticket and making payments. The payment can be made through various methods such as internet banking, debit card, credit card, Braintree, or Stripe.
e-Store
From the e-store, the students can purchase all the necessary things that are required to practice yoga such as yoga clothes, yoga mats, yoga shoes, and various other yoga accessories.is also featured with various other functions such as add to cart, order confirmation, and the payment gateway.
Blog
Under this feature, the user can read blog posts about the yoga postures and other health-related content on the app. 

Push notification
This feature will allow the users to receive various push notifications related to new updates, yoga training sessions, yoga classes, ticket booking confirmation, upcoming events, payment confirmation, and lots more.
Trainer panel
This app is operated by the yoga instructor or yoga teacher and here its key functions:
Registration and Login
This feature helps the yoga instructors in creating their account by providing the basic details such as name, age, email address, phone number, certification, and a short introduction.
Profile Management
The trainers can personalize their profiles according to their skills and can showcase their experience in the field of yoga training. It also has a section where they can fill in their personal details.
Reports
The trainer can easily prepare the report by using the date wise filter options such as earning reports, class reports, and event reports. These reports can also be downloaded in the form of an excel sheet.
Manage Sessions
This section will allow the yoga instructors to create and manage their yoga training sessions. The trainers can also cancel their sessions and again reschedule them as per their availability.
Manage Offer
Here the trainers can create attractive offers, deals, and discounts for their students by giving the appropriate offer name and its description. This way they can attract lots of new students to join their sessions.
Trainer Management
This section will help the trainers in conducting substitute classes in case the main teacher is unable to attend his or her session. For this, the yoga trainers will filter and sort while finding the teacher based on their yoga style, availability, duration date, and time. 
Manage Events
The trainers can create and schedule their yoga events by providing relevant information and publishing it for their students. The interested yoga students can join the event by booking the event tickets.
Payment Management
This section displays the order summary of the recently booked session. The teacher can accept the payment through debit card, credit card, Braintree, or PayPal. All payment status are notified by push notifications
Calendar Management
Calendar Management helps the teacher manage their availability throughout a session managing their availability through the calendar. The trainers can send a notification to their students in the app and reschedule their classes.
Push Notification
This feature will send instant notifications related to their yoga classes such as booking, payments, comments, student queries, ratings, and reviews.
Event Organizer Panel
This app is used by the event organizers and the following are its attributes:
Registration and Login
The event organizers can easily register themselves by providing basic details such as name, phone number, and email ID. Once the registration is done, the organizers can log in by using their login credentials.
Organize an event
This feature will help the event organizers to create and organize an event and set its date, time, and duration. The app sends notifications to the super admin and other users.
Event Approval
Once the event is created by the user, the admin will receive a notification to either approve or reject the event. Once the admin approves the event, then it will display on the application.
Event Updates
The event organizers can see the total number of tickets booked for the particular event. This way they can have a look at the total number of people attending the event.
Event Booking
This feature will allow the app users to have a look at how many tickets have been purchased by the users.
Ticket Management
Here the event organizers can create and manage various types of tickets like VIP tickets, free passes, first row tickets, etc. This section will also allow them to create attractive deals and discounts for increasing ticket sales. 
Payment Management
The payment management section consists of various types of payment modes that the users can use while booking the tickets such as debit card, credit card, Stripe, PayPal, etc.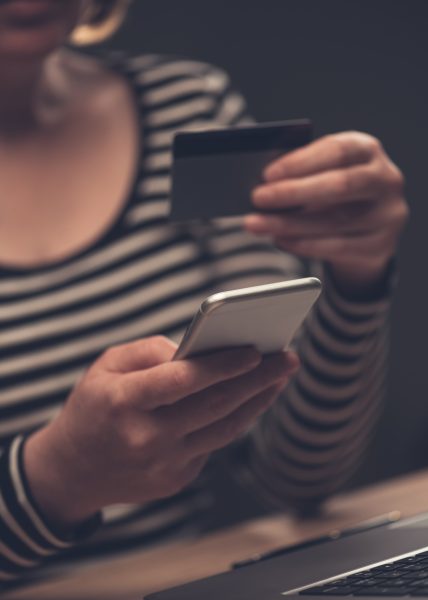 Push Notification
The event organizers will get in-app notifications in this section about the number of tickets booked, payments made, user queries, canceled bookings, reviews, and ratings.
Admin Panel
The admin will help in monitoring the activities of the users, event organizers, and trainers altogether. Let's take a look at its key features:
Authenticated Login
The admin can log in through this section by using his login credentials or through two-factor authentication.
Intuitive Dashboard
The Admin dashboard provides detailed insights into all the current activities done in the other apps. 
User Management
From here the admin can manage the activities done by the users, yoga trainers, and event organizers. The admin has also the right to edit, activate, ban, or delete the user account.
Manage Sessions
This section allows the admin to manage the sessions, classes, or events. He or she can also add and delete the classes if needed.
Payment Management
This feature helps the admin to check all the transactions made by the users in all the apps. And all the online payments are managed by the admin according to the date, time, and session.
Session/Event Management
The admin can manage the categories of the sessions or the events according to the date, duration, and time. He can even edit, add, update, activate or deactivate the category if required.
Offer Management
The admin can manage all the offers that are published by the yoga trainers and the event organizers. He can even edit, update, delete, and deactivate if the user demands.
Ticket Management
The types of tickets are also being managed by the admin. It has various options such as search, view, edit, activate, and create the tickets for the events.
Store Management
The admin has the responsibility for managing the e-store, its products, categories, payments, and lots more. Admin has access to a list of the products that are sold out and the inquiries made by the users.
Content Management
Each and every content or blogs that are published in the app by the users, event organizers, and trainers are monitored and managed by the admin. He can add, edit, or delete the piece of content if needed.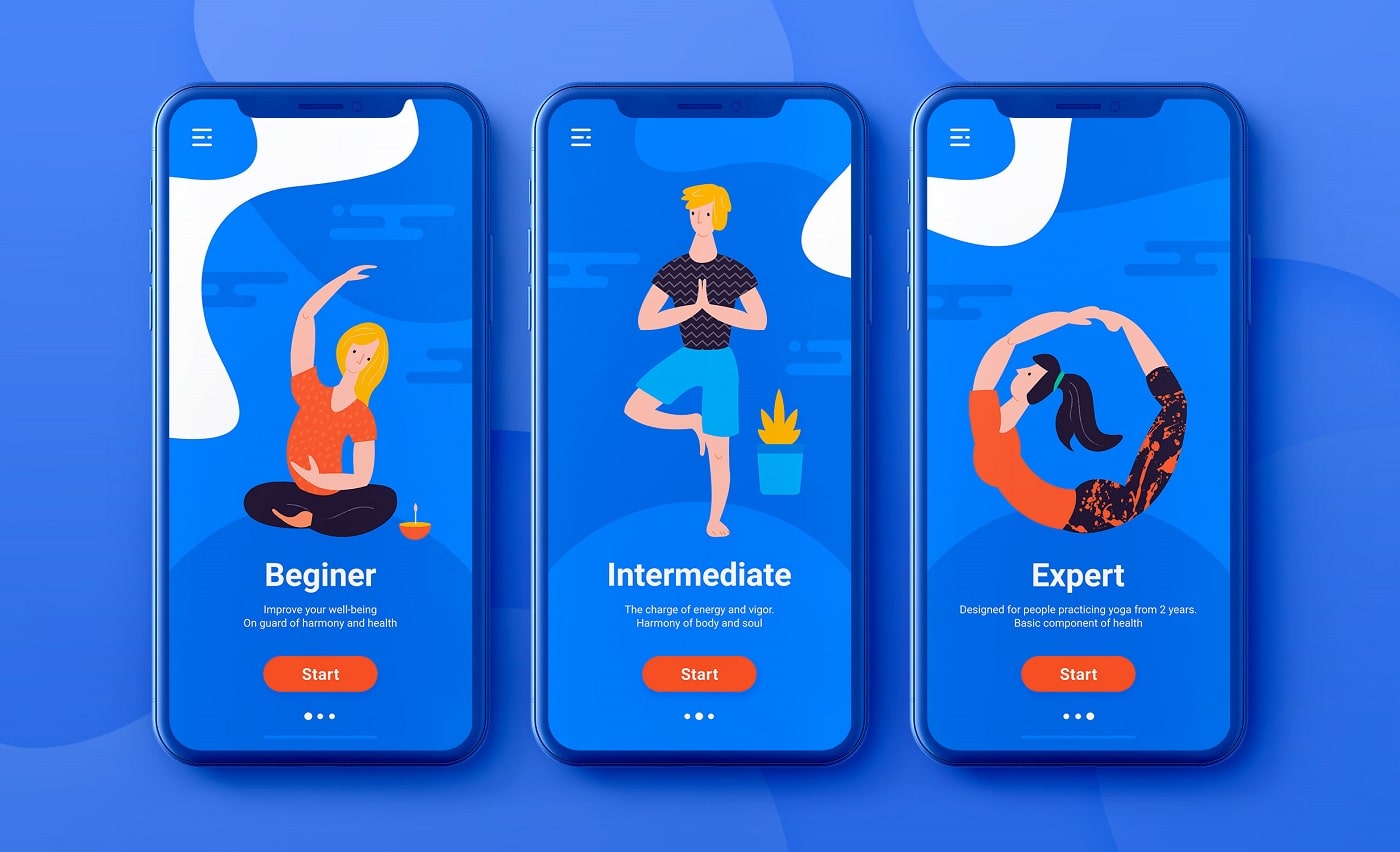 Source: Themindstudios
Substitution management
This section will allow the admin in managing the yoga trainers who will take substitute yoga classes. It also has a feature where the admin sees the list of yoga trainers who have conducted the substitute classes earlier.
Manage Reports
Here the admins can generate customized reports related to the total number of the new acquisition, total revenue earned, overall traffic, user behaviors, payments, and various other performance indicators of the app.
Advanced Features Of The On-Demand Yoga App
Apart from the above-mentioned features, you can also add some other features to make the app more advanced:
Social Share
This is one of the most essential features which can be added in every app. Social Share Option helps users of the app in sharing their achievements and feedback on their social media handles. This feature enables users to log in to the app with their social media accounts such as Facebook or Twitter.
Robust CRM
As the on-demand yoga app has a plethora of user panels whose data will be managed by the admin. This is where robust CRM helps in managing all the accounts.
Live Streaming
With the help of this feature, the users can master various yoga poses. Live Video Streaming allows yoga instructors or trainers to stream the sessions on a real-time basis. This feature immensely helps the students to communicate with the trainers and ask their queries live.
Video-On-Demand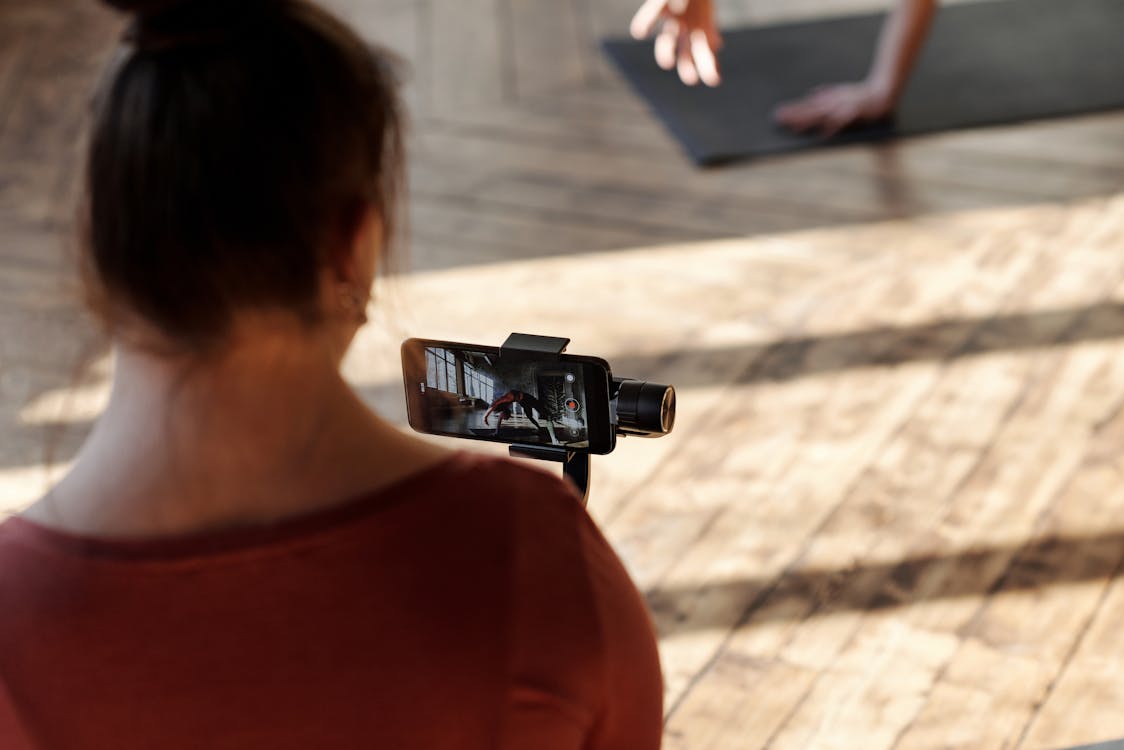 This feature assists the users to watch on-demand yoga videos. These are mostly the tutorials where the students can practice yoga and ace various poses.
Marketing Tool
Integrating several marketing tools are extremely important for a yoga app. Tools such as text, email, call, etc will help the users to stay updated about the latest sessions, events, or order status.
Leaderboard
The leaderboard acts as an interesting tool to increase user engagement. The users can also secure some points and showcase their final results to win bonus points as well as referrals.
Real-time Analytics
All the app users, be it, event organizer, teacher, or admin can view the real-time updates of ticket booking, payments, etc. But the dashboard of each of the panels will certainly be different.
Chat with instructor
Here the users can communicate with the yoga instructor and ask their queries anytime. This way the yoga teacher can maintain his or her profile ratings by giving on-time replies to the users.
Forums, Ratings, and Review
Adding this feature to the yoga app can be beneficial. Here the users can submit their ratings and review to their preferred yoga trainers. There is also a section called PPL Forum where the users can share their knowledge and views with other yogis.
Tech Stack Needed For On-Demand Yoga App Development
SMS, Voice, and  Phone Verification:

Twilio and Nexmo
Database Technologies:

Postgress, Cassandra, HBase, and MongoDB
Payment Options:

Netbanking, PayPal, EWallets, Stripe, and Braintree
Real-time Analytics:

IBM, Hadoop, Apache, Flink, Spark, and Cisco
UI:

BootStrap JS and ReactJS
Map Integration:

Google Map
Messaging queues:

AWS Simple Queue System

Code Repository:

Git
Strategies To Monetize On-Demand Yoga App Development
Now that we have come to know different panels of yoga apps and the tech stack, let's have a look at how to proceed with monetization. You can implement different monetization strategies in your on-demand yoga app which we will be discussing below:
Freemium
This version can be used by both free and paid app users. But the paid users can enjoy some advanced yoga sessions as well as customized services.
Paid App
If your app has a large number of users or followers, you can go for this strategy. But if you're a novice, then we would suggest you follow another strategy.
Sponsored Content
If your yoga app contains a blog section, then you can also post the sponsored content from other yoga apps. Here you need to ensure that all the contents should be useful, engaging, and informative. This way you can make an additional income by collaborating with other businesses.
Ads
This is one of the easiest ways to make revenue in your app. However, you need to be cautious as most of the customers feel annoyed when they see unwanted ads. So make sure that all the ads that you place in your yoga app are related to health and fitness. 
In The Bottomline
Developing On-Demand Yoga Apps is in vogue now. You can earn great revenue that can make you a successful entrepreneur only if you implement all the steps properly. Try to think out of the box from the customer's point of view and prepare a list of specifications that will help you while developing your yoga app.
Innofied has remained a pioneer in developing the most amazing and unique web and mobile apps that have garnered huge revenues for its clients. If you have a project idea in mind and want us to develop any kind of fitness app, then have a one-one consultation with our mobile app development experts today.